If you feel like you're feeling unwell due to shifting temperatures from commute to work, then Lola Remedios is one quick option to reverse that feeling!
Lola Remedios is an all-natural, easy-to-use, and ready-to-drink food supplement that is listed in the MIMS Guide under Supplements & Adjuvant Therapy, meaning, its scientifically proven and legit!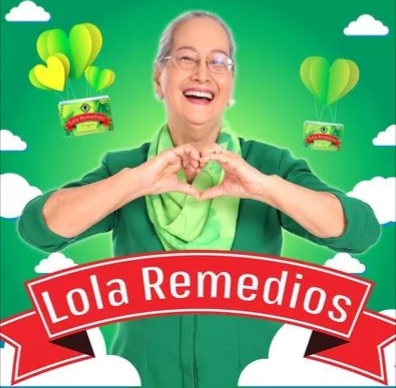 For only P10 per sachet, you get a powerful load of 10 natural ingredients for that quick feeling of relief:
1.  Zingiberis officinale rhizome or  ginger is a superfood that is known to help nausea, infection risk, indigestion, blood sugar, and osteoarthritis;
2.  Foeniculi fructus or sweet fennel is a traditional herbal medicine for mild gastrointestinal complaints like bloating and gas as well as coughs;
3.  Mentha arvensis or corn mint is used as household remedy for hypertension and stomach problems;
4.  Mentha piperita or  the hybrid of watermint and spearmint activates cold-sensitive receptors in the skin and mucosal tissues causing a cooling sensation that relieves common headaches, cold, and flu;
5.  Helicteris isorae fructus or screw tree fruits are useful for helping diarrhea, wounds, and diabetes, and is good as an expectorant and astringent;
6.  Syzygium aromaticum folium or cloves is raditionally used to treat vomiting, flatulence, stomach disorders, and is a known nerve stimulant;
7.  Sucrose is an age-old sweetener used to make medicines taste better;
8. Mel depuratum or clarified honey is used in cough mixtures, expectorant, and sedatives;
9. Palm sugar is a natural sweetener with a well-balanced sugar content that is a good source of B vitamins, iron for anemia, and other minerals; and,
10.  Purified water to carry and mix all of these wonderful ingredients.
You just need to open the sachet and drink it straight away every time you need to feel relieved of any of the said conditions, especially when you're working in cold environments like offices, not feeling too well, and would like to feel better instantly!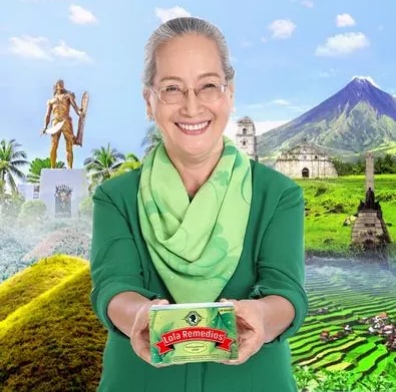 Watch these videos to learn more about Lola Remedios:
https://www.facebook.com/134329543818453/videos/266271162379543
https://www.facebook.com/134329543818453/videos/483775002269213
https://www.facebook.com/134329543818453/videos/140851043166303
Get Lola Remedios now at your nearest Mercury Drug, 7-Eleven, Minstop, and Watson's.
They're even available on most sari-sari stores!