- Advertisement -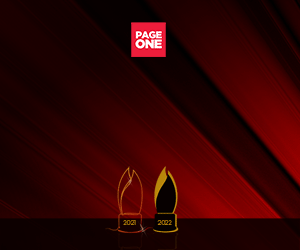 Rising Tigers Magazine Publisher Grace Bondad Nicolas with daughter Andria Terese Nicolas and E Hotels royalty father and son Dr Elton See Tan and Tan Yu III
Gorgeous Engineer Grace Bondad Nicolas—the woman behind successful shows, an unparalleled civic and multiplatform leader, adviser to billionaires, and media maven par excellence—successfully launched Rising Tigers Magazine in a well-attended gala of the business industry's who's who of entrepreneurial giants.
This new publishing milestone, another brainchild of the Asia Leaders Awards (ALA) Committee and TAG Media Group, was launched on March 22, 20221 at the Grand Hyatt Manila in Bonifacio Global City, Taguig, with the banner story "Top 50 Rising Tigers, Nation Builders across Asia Pacific" with Frontrow Enterprises' dynamic duo, RS Francisco and Sam Verzosa, on the covers.
"This third milestone is one of the three big events we have prepared for the year, so watch out for more," said Engineer Nicolas, who is taking on new hats as Publisher and Managing Director of the latest business and lifestyle magazine to be exclusively distributed by National Book Store, the Philippines' oldest and largest book store.
"Last time I checked, our magazine is among the major glossies now available at National Book Store," she said.
Joins Rising Tigers Magazine Prestigious Editorial
Rising Tigers Magazine's editorial board and content are power-packed with the editorial team populated by accomplished and ultra-successful tycoons and titans in Philippine business: Yupangco Group of Companies Robert Laurel Yupangco, grandson of former President Jose P Laurel; The E-Hotels and Resorts' Dr. Elton See Tan and Tan Yu III, father and son heirs to billionaire fortune; and, TAG Media Group's Andrew Troy Nicolas as co-publisher.
They are joined by Rising Tigers Magazine's columnists Susan Afan of the Magsaysay Foundation and Elizabeth Timbol of the IELT Group with Karren Cernal of the Zoomanity Group as Editor in Chief.
Rising Tigers Magazine was conceptualized to feature the latest in Asian and Philippine business and society, with 80% of its pages dedicated to business and 20% to society lifestyle, with a special focus on the success stories of veteran and emerging business icons and personalities that move and shake various industry sectors.
Gathers the Who's Who of Philippine Business
Engineer Nicolas' super successful launch was attended by a veritable who's who during the recognition ceremonies of the 50 Rising Tigers, Nation Builders who were handpicked to become the stars in the magazine's fabulous first issues.
She was joined by Alfamart's Harvey Ong, Chalkboard's Albert Tablan, Three Bears' Rami Chahwan, Pepsi's Fred Ong, and PT&T's James Velasquez.
Also among the featured personalities were Elabram System's Mikel Yaw, Mernels' Merle and Carmela Balicao, Prime Philippines' Jet Yu, 3D Packaging Corporation's Jaie Ador, and Mondelez International Philippines' Toby Gatchalian.
Fabulous, too, were FPG Insurance's Gigi Roda De Pio, Reyes Haircutters' Les Reyes, MVT Group of Companies' Miguel Tan, Tabanda Music's Adonis Tabanda, CreatiVoices Productions' Pocholo De Leon Gonzales, CNN's Vanessa Verzosa, and Mr Freeze Purified Tube Ice's Gerry Santos.
Among the corporations represented were J&T Express, Skin Magical, 247 AI Philippines, Fredley Group of Companies, and AstraZeneca, alongside philanthropist Manjinder James Kumar's children.
Award-winning entrepreneur RJ Ledesma hosted the event with the fabulous Becky Garcia.