Photos and posters by Paw Castillo IG @portraitsbypaw
"13th of September"—The Philippines' Official Entry to Theaterwelten's Theater Worlds 2022 All Set for October 15 Performance, Germany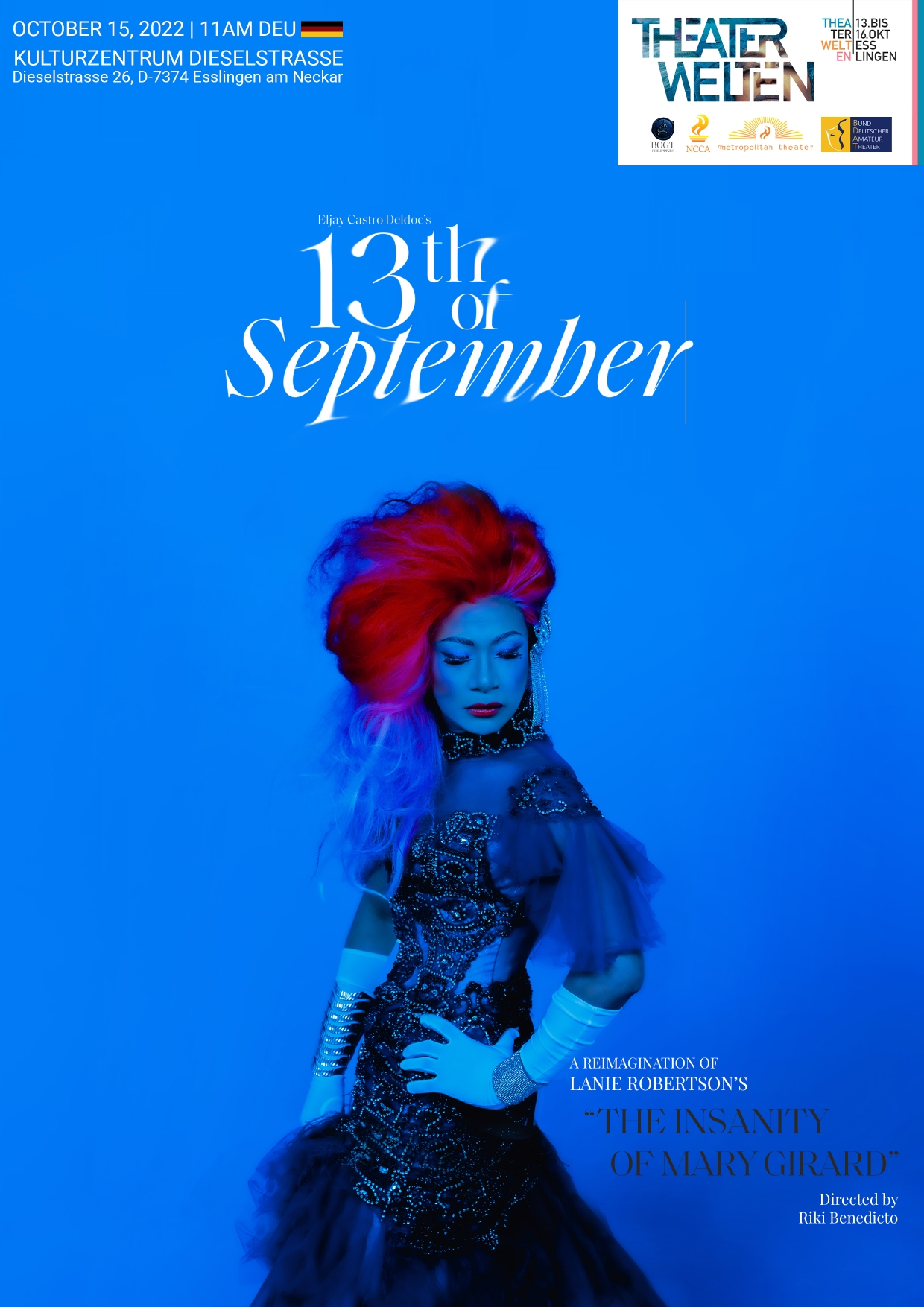 After its celebrated run in the 9th Festival International de Théâtre De Mont-Laurier in Quebec, Canada, "13th of September" is all set for yet another international show at the THEATERWELTEN 2022 on Saturday, 15 October 2022 at the Cultural Center Dieselstrasse in Esslingen, Germany, now with the support of the Philippine and German government, National Commission for Culture and Arts (NCCA) and Bund Deutscher Amateurtheater (BDAT). This opportunity and privilege to represent the Philippines fulfills one of the goals of BOGT Philippines to create and produce shows for international theater festivals.
"13th of September" is a Reimagination of Lanie Robertson's "The Insanity of Mary Girard", written and translated by playwright Eljay Castro Deldoc, directed by Riki Benedicto, with actors Marco Calilao, Norman Peñaflorida, and Lao Rodriguez who now takes the role of Mary Girard.
JayLo Conanan (Production Designer), Katreen Dela Cruz (Production and Stage Manager), Roldan Lozano (Lights Designer), and Ces Valera (Projection Designer) complete the delegation of 8 who will fly to Germany this October.
THEATERWELTEN is both a festival and an international theater encounter. It is held every two years since 2015 and – due to the travel restrictions caused by the COVID-19 pandemic – had its first ever digital festival in 2021, which was also attended by BOGT Philippines. This year's festival will be held from 13 – 16 October 2022 with performances coming from 8 countries: Philippines, Ukraine, Chile, Mexico, Zimbabwe, Lebanon, Germany, and Israel. An accompanying symposium will examine the topic of "Theater and Safe Spaces" from local and global perspectives: Is theatre a safe space? How does it affect participation in social events?
The Philippines' representation at the festival does not end on the stage after the curtain closes as Director Riki Benedicto leads two days of Stage Combat workshops (October 14 and 15, 2022) in Sporthalle der Gemeinschaftsschule. Stage Combat is an artistic representation of fighting based on principles of reality using techniques that ensure the safety of actors on stage, all the while showcasing the fight's aesthetic aspects and dramatic power.  
Any play can, practically, be "based on a true story" but "The Insanity of Mary Girard" is one of the few that took real-life events into a haunting and highly theatrical piece. Mary Girard (1758–1815) was committed to an asylum in 1790 where her husband declared her legally insane. During her confinement, she gave birth to a baby girl – unsure who the father was – who died five months later. After residing in the insanity ward for 25 years, she was laid to rest somewhere on hospital grounds, her grave unmarked.
13th of September will have its send-off press preview on October 8, 3 p.m. matinee, at the Music Hall of the Metropolitan Theater in Manila.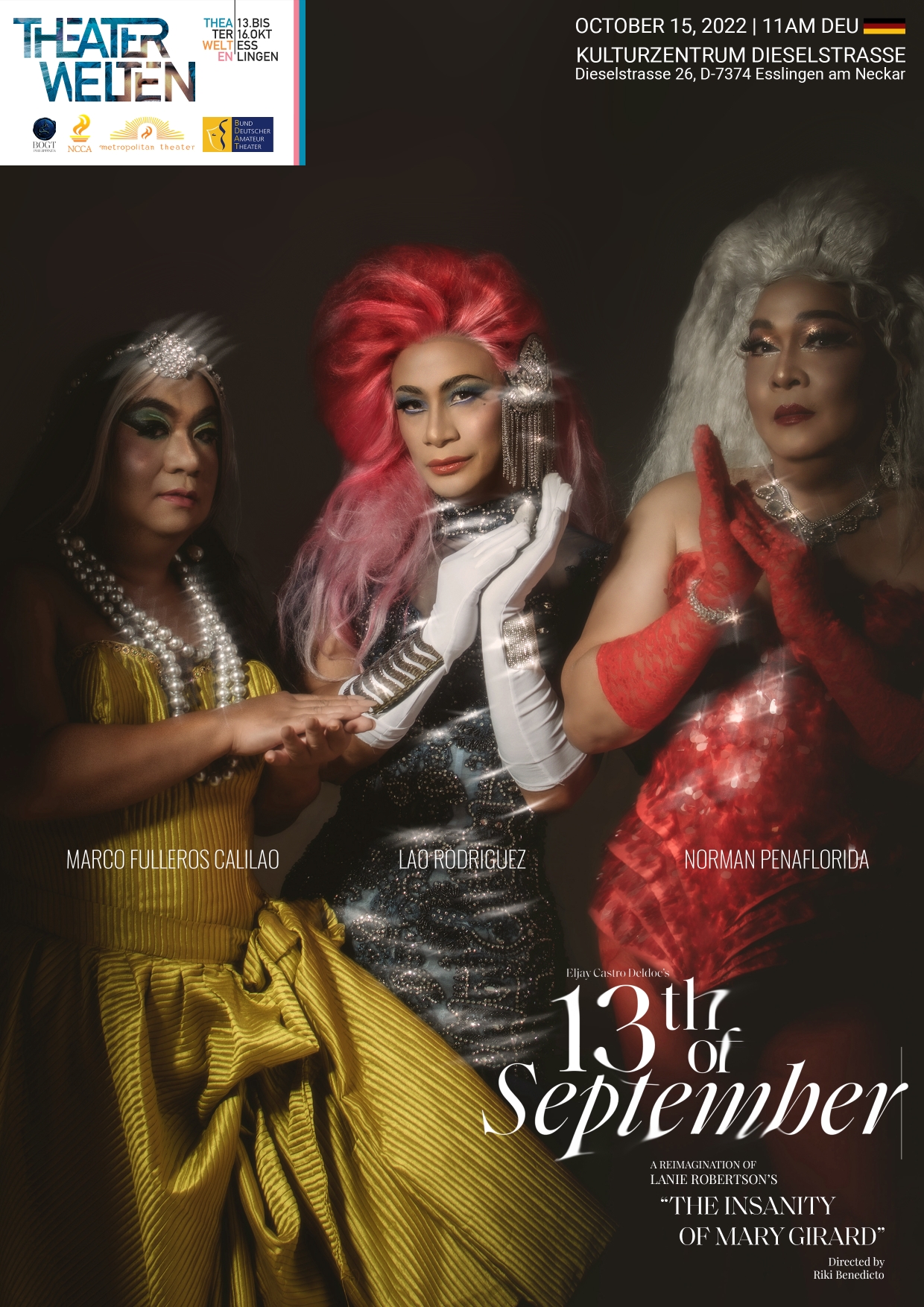 SYNOPSIS
Sunday Evening, Mary Girard is preparing for her last night in Pennsylvania Asylum. Now, 56, her age is visible after more than two decades re-living the moments of her life inside the asylum. While doing her daily routine and preparation with other patients, her past is dawning inside her, the memories of her mother, husband and her dear daughter are right in front of her and it seems like she's "sane" once again. As for her last night with the tranquilizing chair, she will fight and relive the moments of lies and betrayal that have never been proven.
ELJAY CASTRO DELDOC – PLAYWRIGHT
After the launch of one of his notable pieces, "Lukot-Lukot, Bilog-Bilog" with Tanghalang Pilipino, ELJAY CASTRO DELDOC makes his debut in the international scene with "13th of September" together with his dramaturg, Drew Espenocilla. In this piece, they illustrate the "present-time Mary Girards" as victims of a harsh society whose leaders are oblivious to the horrendous truth – that the Philippines is living within a culture that emphasizes resilience and humor amid suffering and pain making it difficult to talk about mental illness where you have no other choice but to be strong – both mentally and emotionally. They regard that, as people, we put so much importance in being able to roll with the punches, almost to the point that it's a requisite to master how to laugh in the face of misfortune. This is why, despite the growing call to recognize mental health as a legitimate public health concern, initiatives to resolve this remain limited.
Eljay has been a part of The Virgin Labfest for six consecutive years since 2013. His most notable plays are first staged in this festival: "Owel", "Ang Goldfish ni Prof. Dimaandal", "Si Maria Isabella at ang Guryon ng mga Tala", and the Carlos Palanca Memorial Award-winning "Pilipinas Kong Mahal With All the Overcoat".  In 2016, "Si Maria Isabella…" was mounted by Bindlestiff Studio in San Francisco, California. Recently, he ventured into producing teleplays as a part-time writer for GMA 7. He's part of the writing team of "Juan Tamad", "Naku Boss Ko", "Conan My Beautician", and "I Heart Davao".
RIKI BENEDICTO – DIRECTOR
Director RIKI BENEDICTO has headed several productions with Tanghalang Pilipino, Cultural Center of the Philippines, Virgin Labfest and Dulaang Filipino. True to BOGT's primary objective, he has been consistently elevating the presence of Philippine theater globally with his directorial works in Dulaang Filipino's Out at Sea (7th Montreal International Theatre festival) and Oedipus (7th Festival international de Théâtre de Mont-Laurier). The latter was awarded Best International Performance and special Jury prize in Teatralny Koufar in Belarus, SETKANI/ENCOUNTER International Theater Festival's SWAG Award in Brno Czech Republic and Best International Performance in Escenamateur Spain. Solomon also won Best International Performance in Escenamateur Spain.
He received Best Director for a Musical and Best Director for Non-Musical nominations from ALIW awards in 2017 and 2018, respectively, Best Director for Philippine LEAF Awards 2020, and he is also the first ever Filipino professional jury in SETKANI/ENCOUNTER International Theater Festival in Czech Republic last 2021.
Riki is, once again, putting forward another universal concern in Eljay Castro Deldoc's "13th of September" where he aspires to "challenge society's restrictive definition of sanity, gender and sexuality or even your perception of truth – truth is relative."
CAST
NORMAN PEÑAFLORIDA wears many hats in the events industry and in theater –  Production Designer, Stylist, Stage Manager, Host, Actor and Singer and  the proud and hard-working proprietor of THE CLOSET Events and Image. 
His wide range of theater experience traces back to Gantimpala Theater Foundation, for decades he acted on several  productions of the company under the artistic direction of the late Tony Espejo. From the famous Four Classics to original Filipino musicals. He was the 2018 ALIW awardee for Best Featured actor for Artist's playground "Geegee at Waterina" and the the first Outstanding actor in a featured role in the 1st Philippine L.E.A.F awards for "Nakakapagpabagabag". 
With a natural leaning on design Norman was part of the Philippine delegate to the ASEAN Design Workshop and and currently the resident stylist of the award winning cultural online program of the National Commission for Culture and The Arts' (NCCA)  "PADAYON".
Currently he is the co-chairman of UNESCO – International Theater Institute – Philippines Center.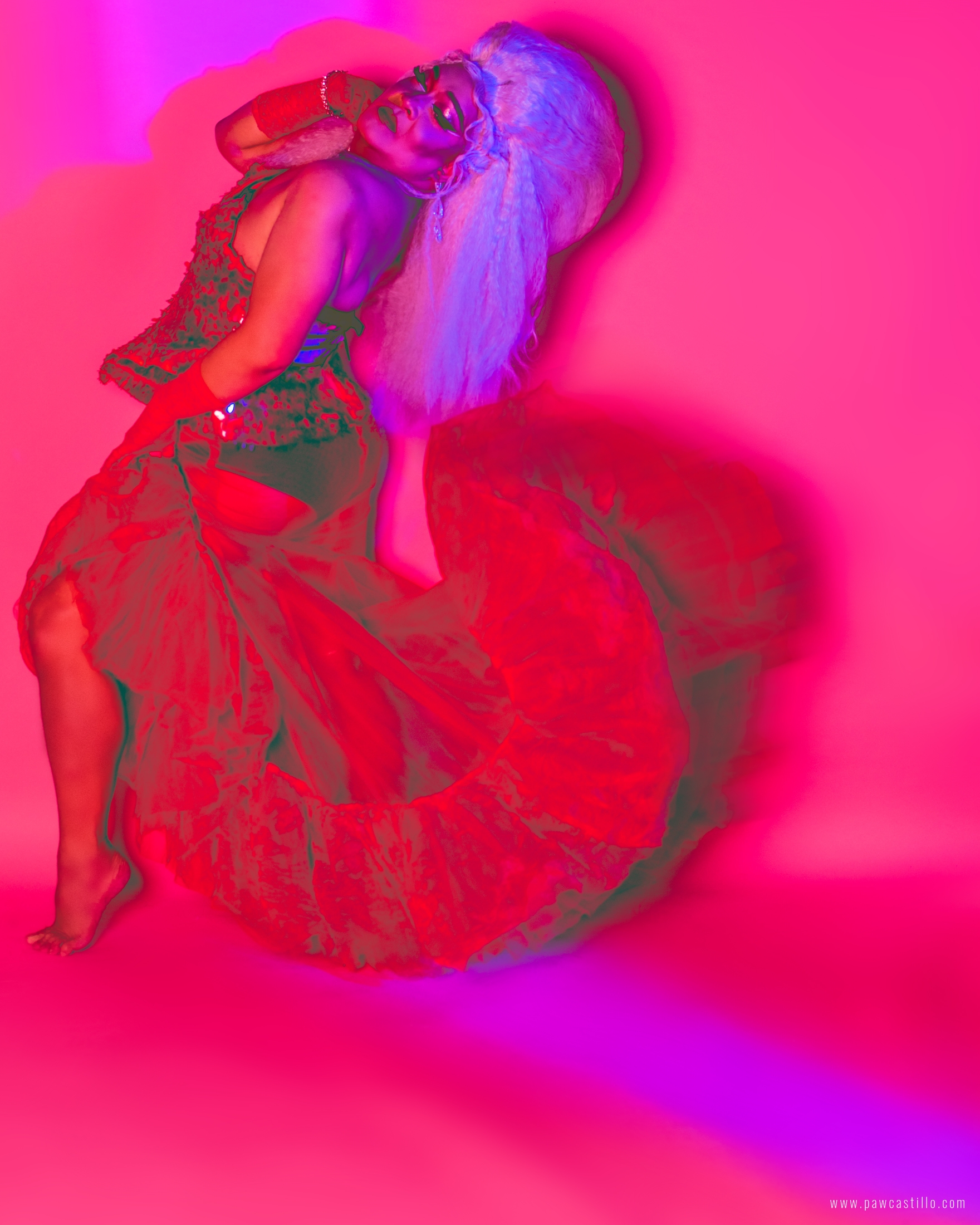 MARCO EDWARD CALILAO was a former member of Sining-Lahi Poly Repertory. He has been part of several productions as an actor and production staff. Some of the memorable plays were Orlando Nadres' "Hanggang dito na lamang at maraming salamat", Chris Marinez's "Sabado sa Sams" and "Last Order sa Penguin"; and Rody Vera's "Luna: Isang Romansang Aswang". He also had the chance to be one of the contestants for a noontime show, Its Showtime's "Ms. Q&A: Intergalaktik" where he won Best in Chukchak.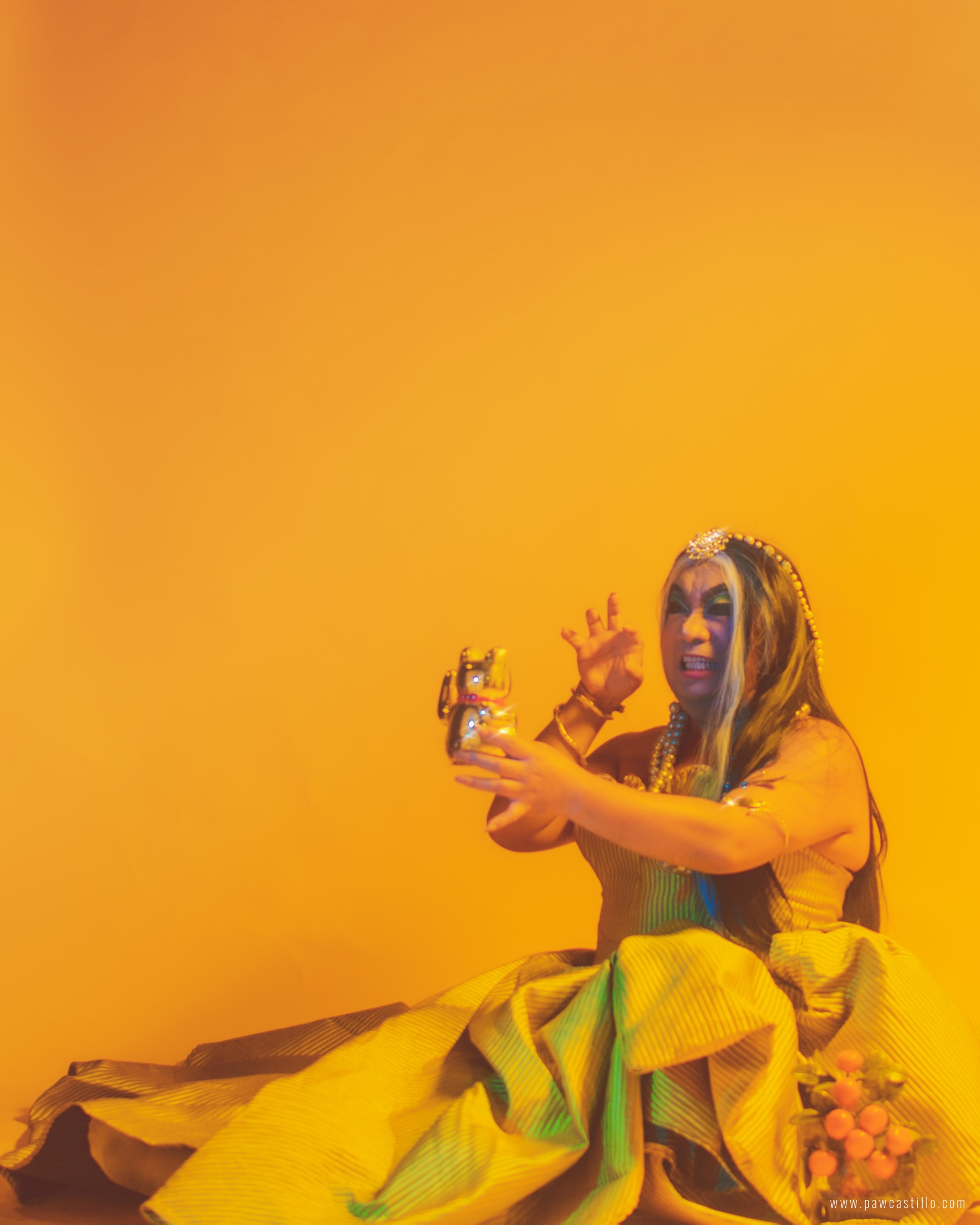 PAOLO RODRIGUEZ, a.k.a. LAO, completes the cast taking along with him his expertise on television and film acting. Among his notable appearances were Erik Matti's BuyBust, OTJ The missing 8 and Honor Thy Father, Halik sa Hangin and The Broken Marriage Vow. He was part of Tanghalang Pilipino Actors' Company in 2002. Since then he has performed in a wide variety of productions, from his very first, Anatomiya ng Korupsiyon, to musicals (Zsa Zsa Zaturnah and Noli Me Tangere) to his title role and the critically acclaimed The Romance of Magno Rubio.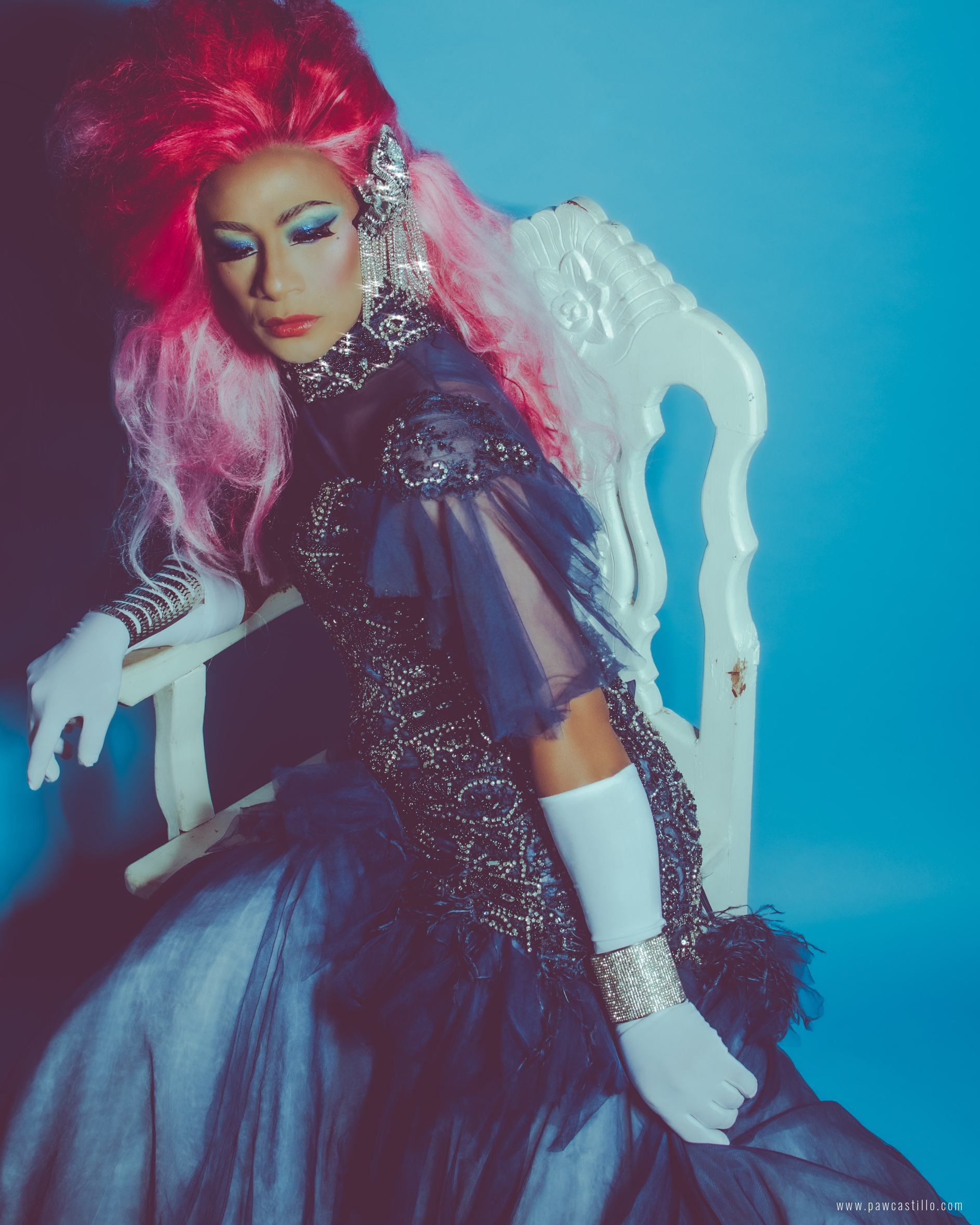 The artistic team of "13th of September" are as follows: Riki Benedicto (Director), Eljay Castro Deldoc (Playwright), Drew Espenocilla (Dramaturg/English translation), Jay Lorenz Conanan (Production/Costume Designer), Roldan Lozano (Lights Designer), Ces Valera (Projection Artist), Paw Castillo (Photo and Graphic Artist), and Jared Acuna (Video Artist).
BOGT Philippines is a team of professional theater and film practitioners based in Manila, Philippines. The group's major goal is to create and produce shows for different international theater festivals. They want to boost the presence of the Philippine theater in the international realm and at the same time, bring home and share their learnings to Filipino professional and school-based theater companies.
For further details, please check our social media: Facebook (BOGT Philippines).  #sep13mberPHL #sep13mberGER