Dr Zen's webinar "The Chain of Survival—From Primary Care to ICU" with Dr Martin Gill and Dr Jackie C. Stone as resource speakers moderated by Dr Godofreda V. Dalmacion to talk about how best treat COVID-19.
The following discussion may be too technical and medical for most, so instead of reading these, you may opt to watch the webinar at https://www.facebook.com/watch/live/?v=1571160149757557&ref=watch_permalink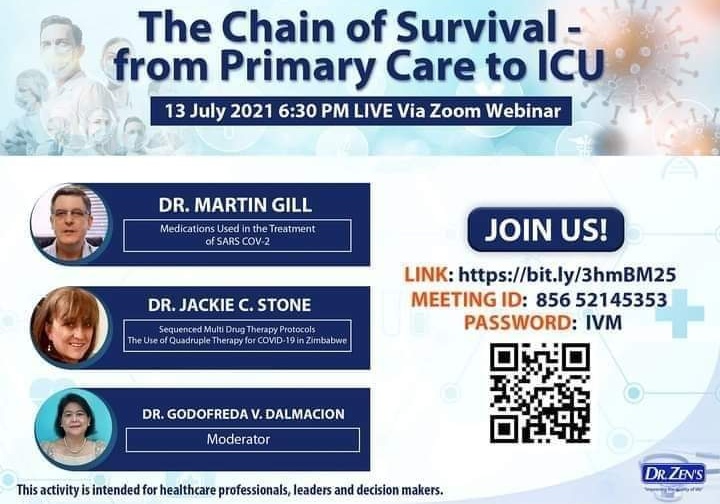 The Chain of Survival—From Primary Care to ICU
Dr Gill, on the one hand, discussed how our immune system works and how Zinc, Vitamin D, Vitamin C, Magnesium, and Melatonin can boost our immunity.
He also added how Ivermectin blocks the viral RNA dependent RNA polymerase causing an anti-inflammatory effect to combat COVID-19.
Dr Stone, on the second hand, discussed the stages of COVID-19 and how the Quadruple Therapy works and has been proven to work in countries like Zimbabwe through the so-called Multi-Drug Therapy Protocols.
This protocol involves the Triple Therapy utilizing antiviral, anti-inflammatory, and anticoagulant, plus the readiness to introduce antithrombotics given progressive cases and detoriarating patients.
Here, silver is considered anti-inflammatory and Ivermectin as an antithrombotic.
Thus, since the antiviral therapy needs four agents, the Quadruple Therapy was recommened with the triple antiviral therapy of Zinc, Doxycycline, and Ivermectin plus Nanosilver, titrating doeses of the silver with corticosteroids for more serious cases.
Steroids, it was noted, should not be given until there is hypoxia or the CRP is over 20, because it is important not to suppress the immune system in the early stages.
In summary, Dr Dalmacion shared insights on how the Philippines can adopt Ivermectin medication to treat COVID-19 patients here in our country.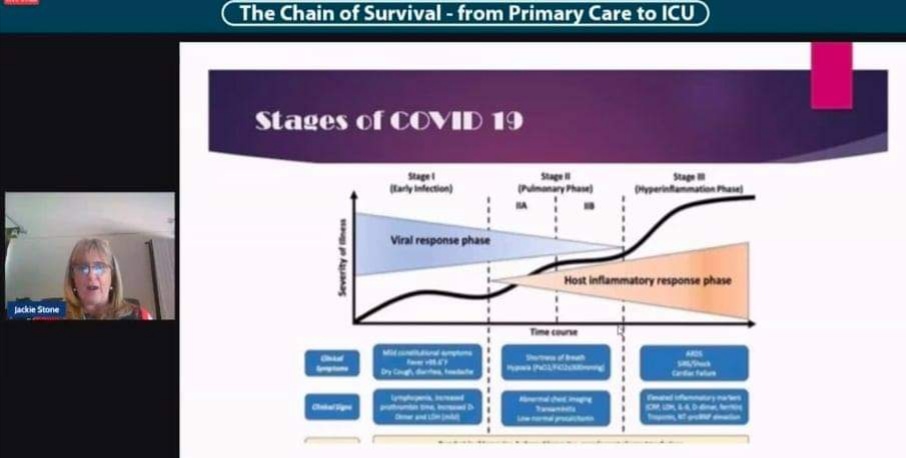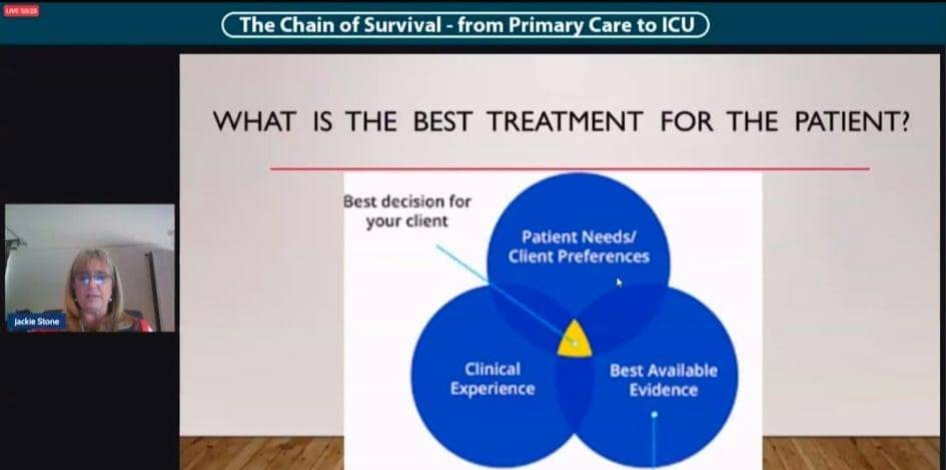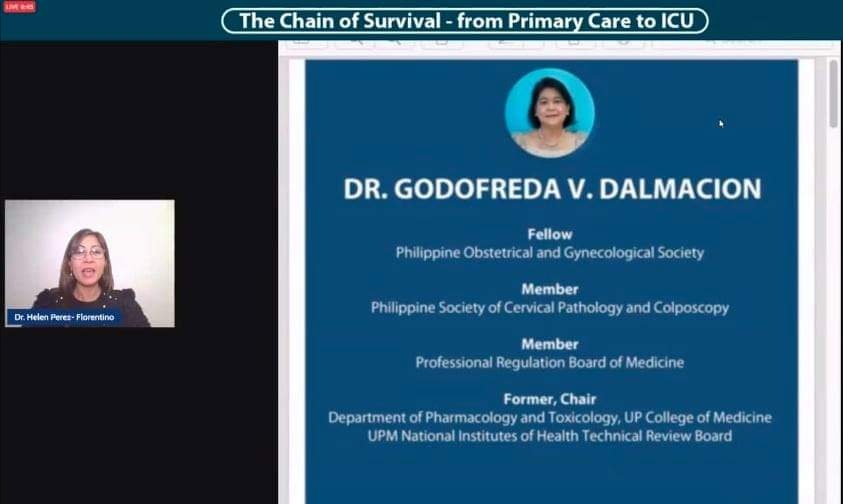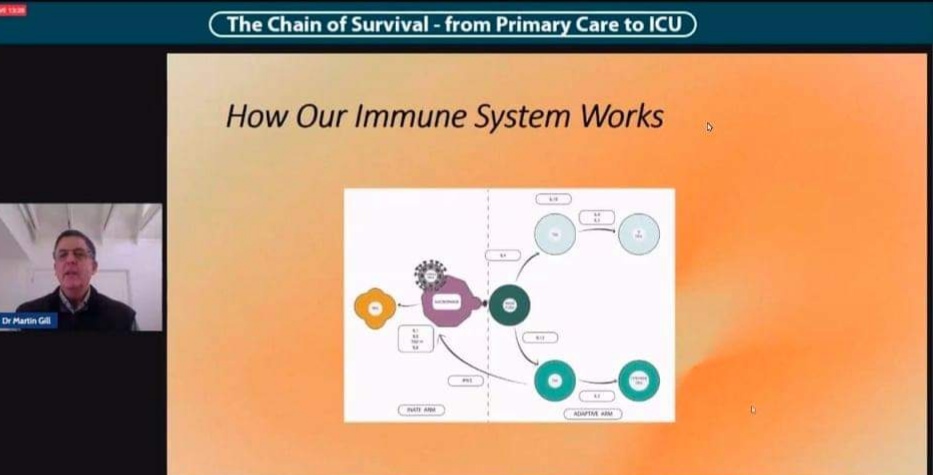 4 Reasons Why Dr Zen's IVM Is Worth Considering for COVID-19
So, far Dr Zen's IVM is the only legal and legit Ivermectin supplier in the Philippines, according to the webinar. And, for these four reasons, namely:
1.  Dr. Zen's IVM is the only FDA-approved Ivermectin in the market,
2.  Dr Zen's IVN is the only human-grade IVM that is locally manufactured by Lloyd Laboratories with more than 30 years of toll manufacturing in our country.
3.  Dr Zen's IVM has undergone quality tests to ensure safety, and
4.  Dr Zen's IVM is available in all Mercury, Watson, TGP, and Southstar pharmacies nationwide.
For more information about Dr Zen's IVM or other Dr Zen products, visit https://www.drzens.co.
#DRZens #Ivermectin #Covid19 #CoronavirusDisease #Treatment #Health #Wellness #HappeningPH