Photos courtesy of the Malaybalay City Governent website and Lumina Homes
Why Go Into Real Estate Investment in Malaybalay, Bukidnon
The pandemic has prompted Every Juan to search for more options to earn money, alternative income streams, and safer and healthier places to live in—making provincial urban projects exciting and worthwhile.
In Mindanao, one such bright option is the city of Malaybalay—famously known as the "Southern Summer Capital of the Philippines" for the lure of its perennially cool climate—the capital city of the province of Bukidnon, in Northern Mindanao.
According to stories, Malaybalay got its name in the late 18th century when Spanish explorers chanced upon children who don't understand their language and asked what place they're in. The children said without any idea what they're being asked, "Tagbalaybalay kay" [We are playing house]. So, the soldiers thought the place is called "Malaybalay," which entered the Spanish records circa 1820–1840.
Now, Malaybalay is more than just the center of Bukidnon, but a bustling city attracting settlers from all over the nation with infrastructure and real estate developments all agog.
One of these exciting developments is Lumina Homes in Bukidnon, so read on!
Photo courtesy of Constantine Agustin https://www.flickr.com/photos/biagkensiak/36636563901/
5 Reasons to Consider Living in Malaybalay
Here are five reasons why relocating, living, and investing in Malaybalay is an awesome option both for those who have extra money that they want to continuously grow and for those who earn just enough who wish to start anew in a wonderful provincial urban locale.
Benefiting from Malaybalay's awesome location and climate
The landlocked plateau of Bukidnon in North Central Mindanao boasts of a total land area of 10,498.59 square kilometres crowning it as Mindanao's largest province by area.
With Misamis Oriental and Cagayan de Oro in the north, North Cotabato and Davao City in the south, Agusan del Sur and Davao del Norte in the east, and Lanao del Sur in the west, Bukidnon is a veritable oasis right in the middle of paradise.
It's cut by the natural wonders of Mount Kitanglad, which rises 2,899 meters from sea level, and the Pulangi River, which runs the length of the northeastern and southern parts of Bukidnon to the massive Rio Grande de Mindanao.
Hence, Malaybalay is blessed with the perfect weather. Not only is it relatively cooler than most Philippine cities, especially urban centers, it lies outside of the typhoon belt. Thus, crops, infrastructure, trade, and daily activities remain unhampered and unharmed despite generous rains.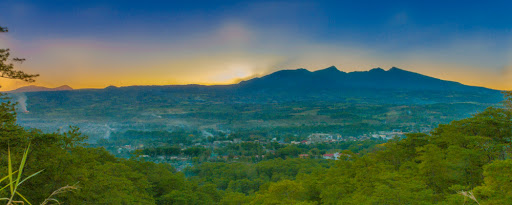 Accessing Malaybalay's full amenities for Every Juan
Malaybalay is committed to closing the housing gap for its citizens since 2017, with the need to build 250,000 homes a year for its booming population. Thus, Lumina Malaybalay joins the municipal government to achieve this goal for its citizenry.
The housing sector is propped up by the city's 821 kilometers of roads that make the city capital accessible to all major points in Mindanao, especially the airports and ports, alongside 22 bridges, that are traversed daily by a gamut of transportation options for the public to choose from: buses, jeepneys, multi-cabs, vans, rentable private vehicles, motorelas, tri-sikads, and habal-habal for the far-flung areas.
Malaybalay is closest to Cagayan de Oro's Laguindingan Airport for travellers, tourists, and residents flying in to and from Manila and other parts of the country and the world.
Hence, residents are constantly within reach of schools from kindergarten to college, places of workship, department stores and groceries, as well as clinics and hospitals, especially important during the pandemic.
As sign of the Malaybalay's commitment to the city's and its citizens' safety, the municipal government awarded its first batch of Safety Seal Certifications to Central Malaybalay Food Corp. (Chowking), Jollibee Malaybalay, Jollibee Drive-Thru, Oro Funchows Corp. (Greenwich), and Oro Golden Joy Foods Corp. (Red Ribbon).
This assures that private and public entities in Malaybalay consistently adhere to safety protocols, especially those food establishments that people constantly turn to for their daily comfort food.
Photo from TheGlennPalacio https://en.wikipedia.org/wiki/Kaamulan#/media/File:Kaamulan_Festival_-_Bae.jpg
Immersing in the multicultural Kaamulan Festival
Malayabalay is home to the world-famous Kaamulan Festival, an annual indigenous cultural festivity, celebrated from mid-February and culminating on March 10. This community event commemorates the provincial founding anniversary of Bukidnon in 1917.
More importantly, the Kaamulan Festival uplifts and promotes the cultural traditions of the Bukidnon's seven original ethnic groups—the Bukidnons, Higaonons, Manobos, Matigsalugs, Talaandigs, Tigwahanons, and Umayamnons—making it the Philippines' sole multi-ethnic and, therefore, multicultural lumad or indigenous festival.
Culturally and historically, these indigenous groups still inhabit most of the rural areas of the province, but have integrated cultures with the migration of Cebuanos and Hiligaynons from the Visayas and, later on, of Ilocanos, Igorots, and Ivatans from Luzon, most of which are wealthy merchants and entrepreneurs.
Joining the Kaamulan Festival as city-wide celebrations are the Malaybalay City Charter Day every 22nd of March and the Malaybalay City Fiesta every 15th of May. Malaybalay's City Fiesta is a two-day festivity from March 14 to 15 celebrate in honor of San Isidro Labrador, the patron saint of agriculture, farmers, laborers, and lifestock.
Exploring Malaybalay's exciting scenic spots
Few cities with urban enclaves provide the marvellous mix of urban and rural, industrial and natural, historic and scenic in one city the way Malaybalay puts all these things together for those considering to relocate or invest in real estate in Mindanao, particularly in Bukidnon.
Among the most spectacular must-visit locations are the following Instagram-worthy destinations:
Bukidnon Forests, Inc., or BFI—is a 39,000-hectare sustainable forestry effort with a 5-hectare seedling bank capable of sprouting 5.2 million plants annually! This plantation, funded by New Zealand and spearheaded by the Department of Environment and Natural Resources, encompasses Ipasugong, Malitbog, and Manolo Fortich.
Kaaumulan Park—is a 500-hectare tree park comprised of heritage parks as well as scientific-educational sanctuaries that sprawl hilly terrains that serve as perfect venues for picnics, soul-searching, and family affairs while bonding with nature.
Monastery of Transfiguration—is the best place to go to marvel at the grandiose of nature while enjoying serenity and practicing spirituality. Sitting atop the Barangay San Jose, it's an outstanding testament to the vision of National Artist for Architecture Leandro Locsin, where the monks have gained global fame with their Monk's Coffee.
Mount Capistrano—which used to be the evacuation area during the First World War, is an exciting adventure for trekkers and mountaineers with endless rock formations and labyrinthine caverns, alongside panoramic views of the rockies, mountain ranges, and sprawling rice and cornfields!
The Mt. Kitanglad Agriculture and Ecological Center—a Gawad Saka 2006 grand winner for promoting an all-organic, all-natural agricultural lifestyle. This oasis is your go-to place for bird watching, camping, eco-walking, fishing, and trekking.
As Malaybalay residents, you'd have full access to D'Stable Eco Resort or Quadra, for horseback riding in a ranch like setting; the Lapanday Farm, home to the Lorenzo family's pineapple plantation; and Matin-ao Spring Resort, which is totally children-friendly swimming spots.
Other remarkable spots to visit are the Carmelite Monastery, for prayer retreats and respites from the hustle and bustle of city life amid flowers and mountain views; the Nasuli Spring, famous for diving, swimming, and picnics; the Roxas Monument, in honor of the first president of the Independent Republic; and, the San Isidro Cathedral—which is Malaybalay's diocese right in front of the Malaybalay City Central Park.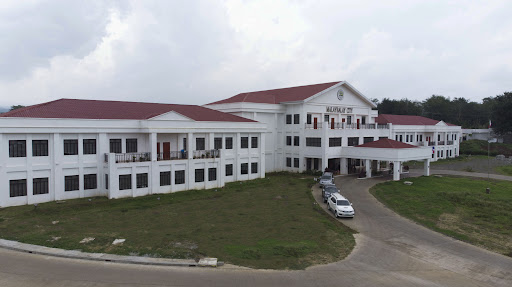 Combining low cost of living with limitless possibilities
Malaybalay isn't a very expensive city to move, with Livingcost.org numbering it among the top 19% of the world's least expensive cities.
Here, Every Juan needs just around P26,534.86, ranking Bukidnon's capital at 7448 of 9294 globally—and 57 of 86 Philippine cities in terms of average cost of living, putting it within the top 95% of the world's best places to live in and 82nd best city to live in the Philippines!
Right at the heart of the city center, Malabalay is accessible to all amenities including full-suite educational services with some 6 primary schools, 57 elementary schools, 18 secondary schools, and 4 tertiary schools or colleges in the city proper. This means that literacy rate is high and there abounds a steady pool of graduates all year round to supply and uplift the city's socioeconomic landscape.
This means, markets too if you're planning to start an entrepreneurial enterprise, more employees if you're eyeing to start a business in agriculture or manufacturing, and more upwardly dynamic population to drive the city's status up.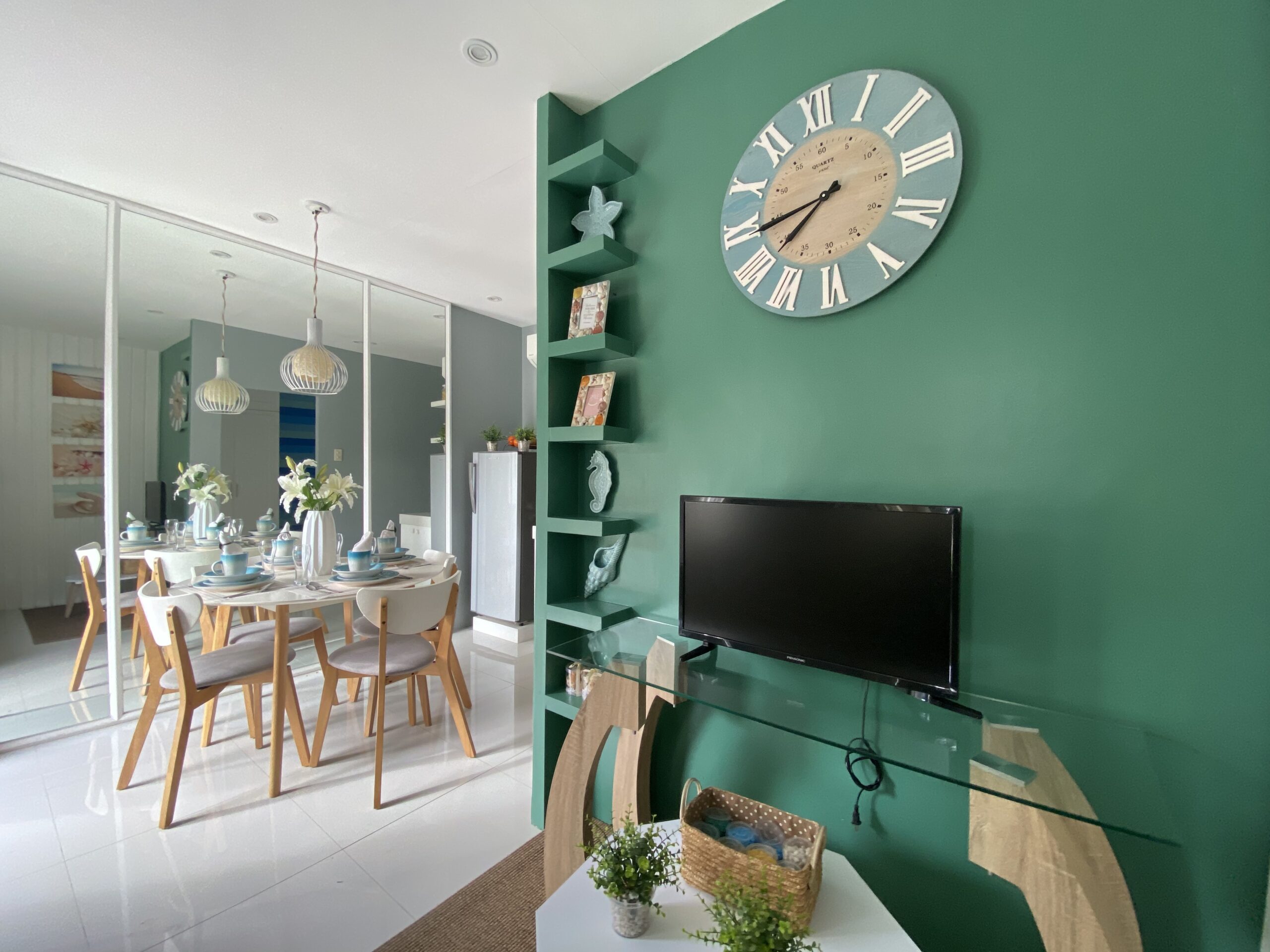 Invest in affordable homes with Lumina Homes
Once you're solved with Malaybalay, Bukidnon, whether to relocate, invest in real estate, or have an alternative income stream for you, your starting family, or your parents, you don't need to exhaust your savings or dent your growing bank account.
For these purposes, Lumina Malaybalay has the perfect housing setup for you—taking Every Juan closer to their dream home goals!—starting at just P2,994 per to own an Aimee Row House.
Even if you're a wage-earner, Lumina Malaybalay has the right package for Every Juan:
Aimee Row House

P531,000–P813,000
Bungalow row house
36 sqm lot area
22 sqm floor area
1 bedroom and 1 toilet and bath
Provision for living area, dining area, kitchen, and service area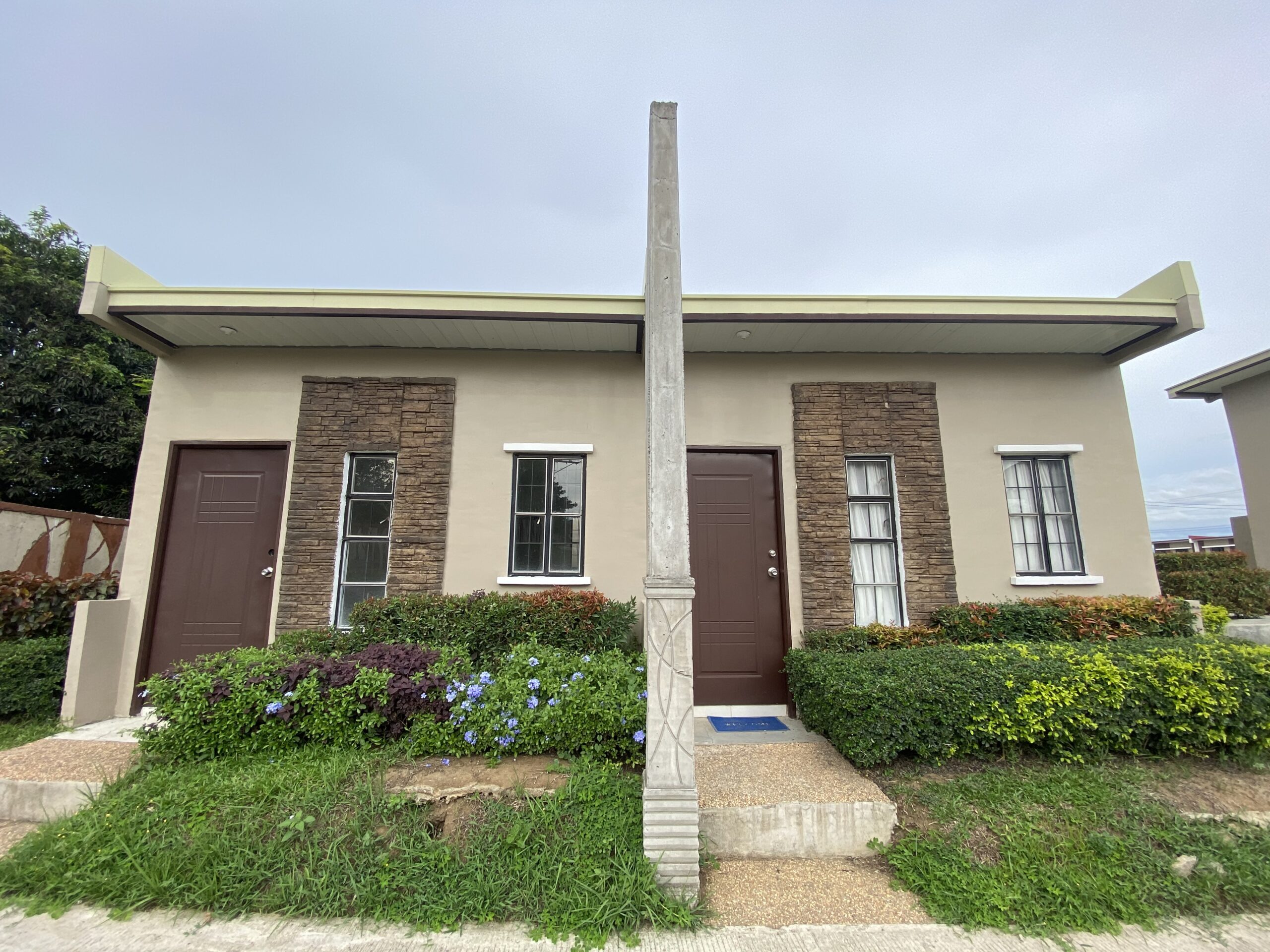 Angeli Town House

P1,211,717–P1,418,433
Two-story town house
54–118 sqm lot area
42 sqm floor area, depending on unit and block
3 bedrooms, 1 toilet and bath, and 1 carport
Provisions for living area, dining area, kitchen, and service area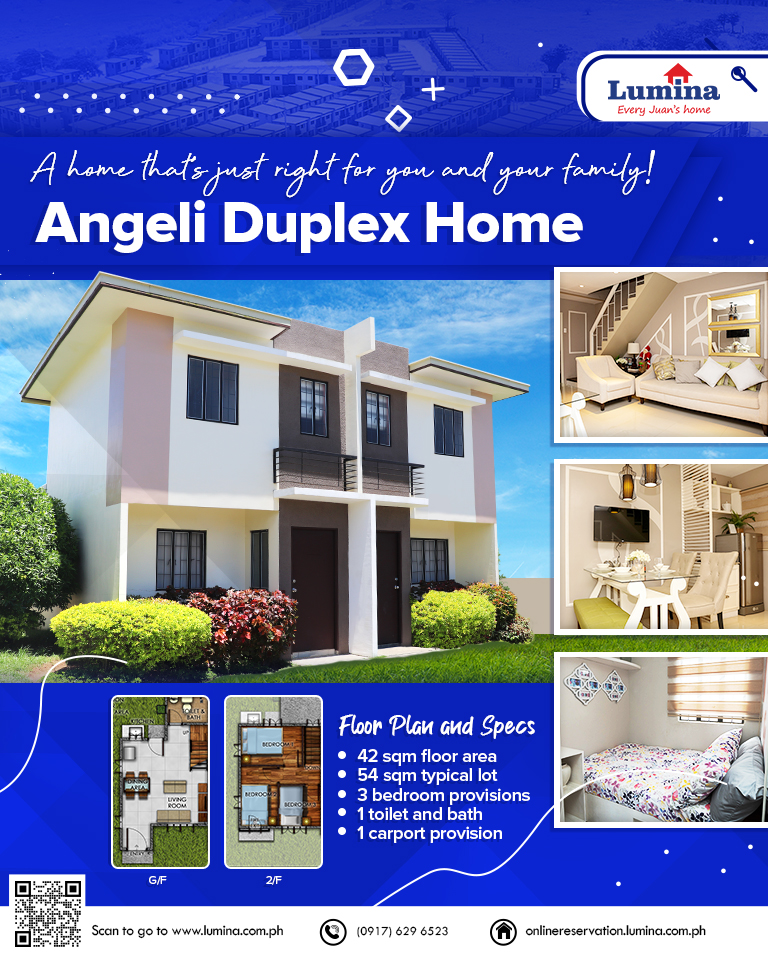 Angeli Duplex

P1,489,065–P1,957,992
Two-story duplex
54–118 sqm lot area
42 sqm floor area, depending on unit and block
3 bedrooms, 1 toilet and bath, and 1 carport
Provisions for living area, dining area, kitchen, and service area
Angeli Single Firewall

P1,546,434–P1,752,139
Two-story single firewall
54–118 sqm lot area
42 sqm floor area, depending on unit and block
3 bedrooms, 1 toilet and bath, and 1 carport
Provisions for living area, dining area, kitchen, and service area
Lumina Homes is the low-cost housing project of the country's biggest homebuilder, Vista Land, famous for its Camella Homes and Vista Residences.
Here's a bird's eye view of Lumina Malaybalay
Lumina Malaybalay is a cozy 13-hectare urban property on Barangay Casisang Diversion Road, Malaybalay City, Bukidnon. It is a stone's throw away—7 min or around 5 km—from the City Public Market and other establishment.
Amenities
Guarded entrance gate
24/7 security personnel with CCTV
Town and multipurpose halls
Basketball court and playground
Garden and park
Perimeter fence
Landmarks
Schools, Colleges, and Universities
Bukidnon State University
Casisang Elementary School
Mindanao Arts and Technological Insitute
San Isidro College
STI College Malaybalay
Hospitals and Clinics
Bethel Baptist Hospital, Inc.
Bukidnon Provincial Medical Center
Malaybalay Medical Hospital
Malaybalay Polymedic General Hospital
Jude Thaddeus General Hospital
Places of Worship
San Isidro Cathedral
Abbey of the Transfiguration
Marketplace, Malls, & Leisure Areas
Malaybalay City Public Market
7-Eleven
Gaisano Malaybalay
Major Roads, Highways, & Expressways
Transport Terminals
Malaybalay City Bus Terminal
Local Government Offices
How to Get There
By Public Transport
Go to the Malaybalay City Bus Terminal

Take a multicab to Casisang Elementary School
Get off at Casisang Elementary School
Ride a motorcycle going to the site
By Private Vehicle
Go to Casisang Elementary School

Take the Diversion Road going to the site
By Air
Fly from Manila to Butuan
Fly from Manila to Laguindingan, Cagayan de Oro

Take a bus from Agora to Malaybalay

Fly from Manila to Davao

Take a taxi to Malaybalay

Fly from Manila to Cotabato

Take a bus from Mindanao Star Bus Terminal to Kalilangan, Bukidnon

Take a taxi from to Kalilangan to Malaybalay
By Sea
Take a ferry from Manila to Cagayan de Oro Port

Take a taxi from Cagayan de Oro to Malaybalay
By Land and Sea
Take a bus and ferry from San Pedro to Jagna

Take a car ferry from Jagna to Cagayan de Oro Port
Take a bus from Agora, Cagayan de Oro, to Malaybalay

Take a bus and ferry from Philtranco Pasay to Cagayan de Oro

Take a bus from Agora, Cagayan de Oro, to Malaybalay
To learn more, visit the Lumina Malaybalay Official website or contact  0917-630-7250/0975-105-7570 for inquiries, viewing schedules, or pricing.