- Advertisement -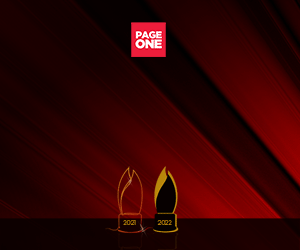 The digital economies of the future are being built through Blockchain where there is so many possibilities and we have just have to scratch the surface. Gone were the days of independent systems, it's the connected world now, the period of Fintech and Blockchain.
Dynaquest Technology Services Inc (DQTSI), an award-winning Blockchain Solutions Provider for Emerging and Frontier Markets through Impact Technology Application has been named as one of the honorees of the Asia Leaders Awards 2022.
"I believe that the country has the capability to be the hub of blockchain and other tech, not only in the Asia-Pacific but also be known globally," says Ms. Gail Cruz Macapagal, Country Director of DynaQuest.
Epitome of a Leader
Ms. Gail has been a BPO expert for 19 years, started as a call center agent but through her skills and efficiency, rose from the ranks to eventually become one of the Top Women in Blockchain, receiving awards and citations, both local and international. She is the epitome of a leader who is brave, strong, motivational, and reputable.
"Curving" the Roadmap
She has been active and hands-on when it comes to the digital transformation of DynaQuest and in the company's reposition to the Blockchain solutions market.
Under her leadership, the company has quickly become one of the Philippines' top Blockchain solutions specialists – recognized for its leadership role in transforming enterprises in their journey to Blockchain adoption from the industries of commerce, fintech, healthcare, and insurance. DynaQuest has also been featured across publications as a leading solutions provider in Blockchain.
"Our immediate future is increasingly going digital and as early as today, businesses, startups, and executives must envision a digital transformation strategy in order for them to move ahead with the times and discover new opportunities in the digital economy of the future", she added.
Not Forgetting the Human Factor
Typhoon Odette brought devastation to the lives of many Filipinos in Cebu and other areas in the Visayas region.
Humanility Philippines, a non-profit organization dedicated to the rescue and rehabilitation of children who were once abandoned and abused, were not spared from devastation.
The DynaQuest team worked together to raise the funds necessary to extend help and support to Humanility, by bringing in aid and support, as well as helping out in rebuilding their damaged structures.
Dynaquest Technology Services Inc excels not only in rebuilding businesses through Blockchain technology but also in rebuilding lives through charitable works in times of calamities and other needs.
For more information about DynaQuest, visit https://dqtsi.com.
Continuing the Asia Leaders Awards Legacy
Asia Leaders Awards continues to be an avenue where companies and business leaders are recognized for their outstanding achievements and efforts to make their companies shine not only by providing efficient and excellent services to the people but also through their corporate social responsibility.
ALA is the largest business awards-giving body in the Philippines and Southeast Asia whose awards committee is composed of respected leaders from different organizations and embassies.
This year's Asia Leaders Awards (ALA) Awarding Ceremony will be held on November 22, 2022. For nomination details and criteria, visit https://www.asialeadersawards.asia/