Rebisco, a passionate advocate and supporter of local art and culture, turned over art materials, multimedia equipment, and other tools that will help boost/enhance teaching and learning in two of its beneficiary arts and design schools.
The Regional Lead School for the Arts in Angono (RLSAA) and Calbayog Arts and Design School of Eastern Visayas (CADSEV) will be able to use the instruments, art materials, and equipment in time for the resumption of face-to-face classes.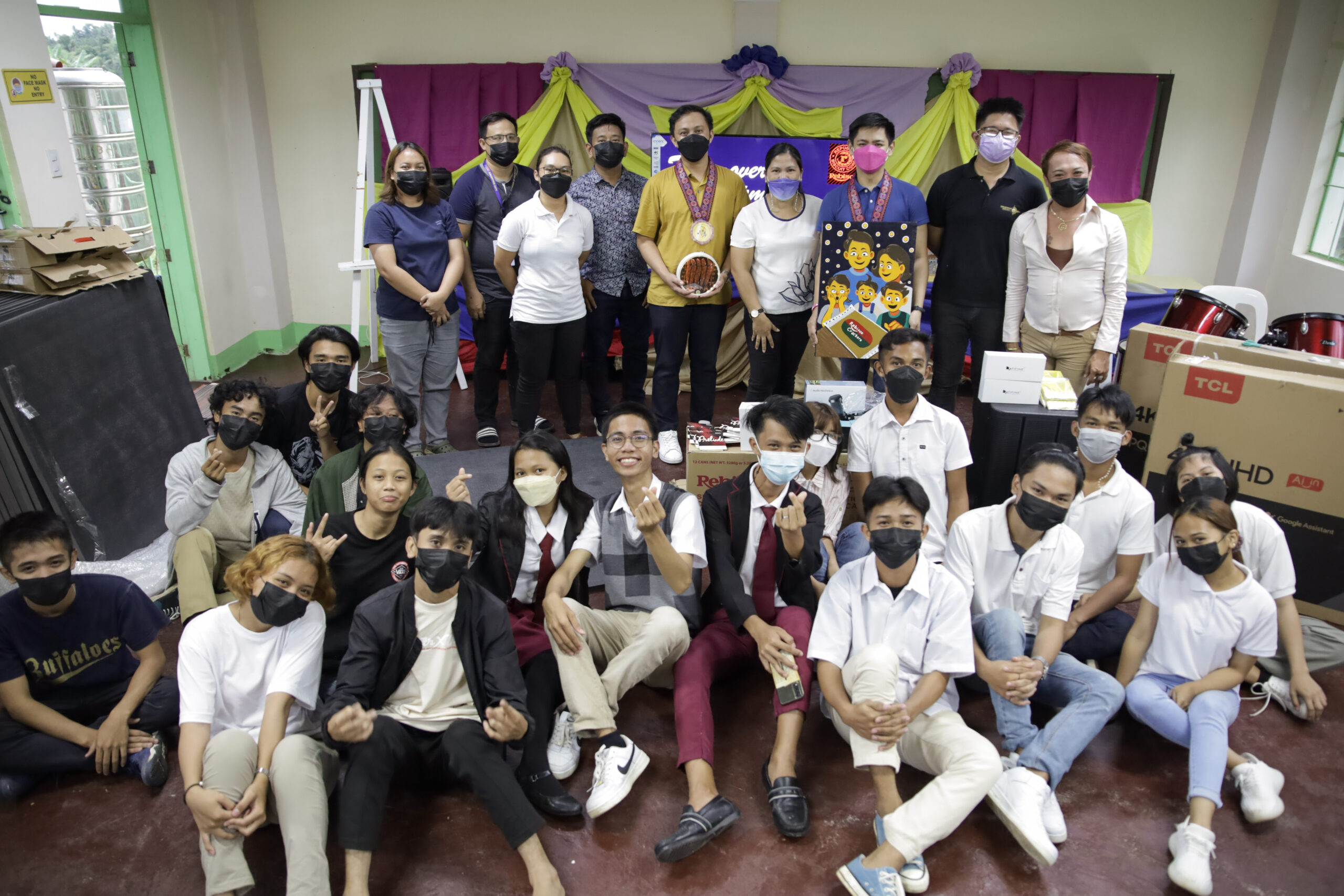 Angono, Calbayog Art Schools Beef Up Teaching, Learning with More Support from Rebisco
Students of music, visual arts, performing arts, literary arts and media arts in Angono, Rizal and Calbayog, Samar received precious gifts from Rebisco, this summer.
The snacks and biscuits company made good on its promise to support the two schools' mission of raising the next generation of artists and performers by providing a variety of tools, equipment, instruments and hardware to the Regional Lead School for the Arts in Angono (RLSAA) and the Calbayog Arts and Design School of Eastern Visayas (CADSEV).
As pandemic restrictions eased, Rebisco wasted no time in turning over its donations in person so gifted students of the two primary art and design schools in the land can better pursue their dreams of excelling in their chosen art forms.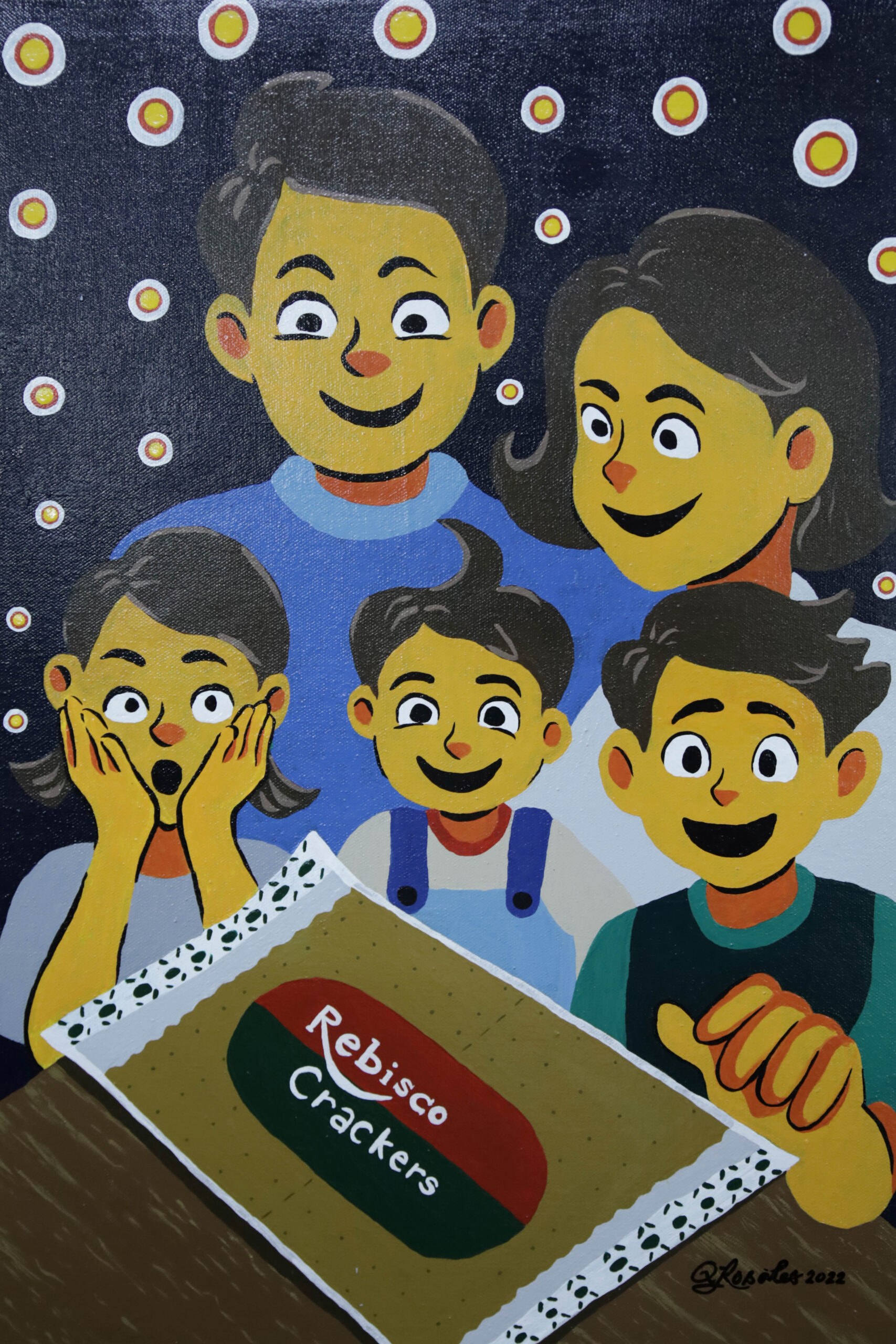 RLSAA teachers and students were ecstatic last March when Rebisco representatives delivered brand new violins, angklung ensemble instruments, keyboards, microphones, high-end professional cameras, sound systems, LED lights and a new round of oil paints and pastels, brushes, pencils and other art materials to the school.
In April, CADSEV school head Dr. Rinalyn Beso welcomed Rebisco representatives who handed over equipment and hardware for their performing arts studios, musical instruments and video equipment.
Both the RLSAA and CADSEV schools feted their benefactors with rousing musical performances, with RSLAA students playing the classics and Filipino tunes and CADSEV students presenting Rebisco with a painting and a tinapa (smoked fish) sculpture made out of recycled Rebisco packs as thank you gifts. Tinapa is said to be a celebrated food product and industry in Calbayog.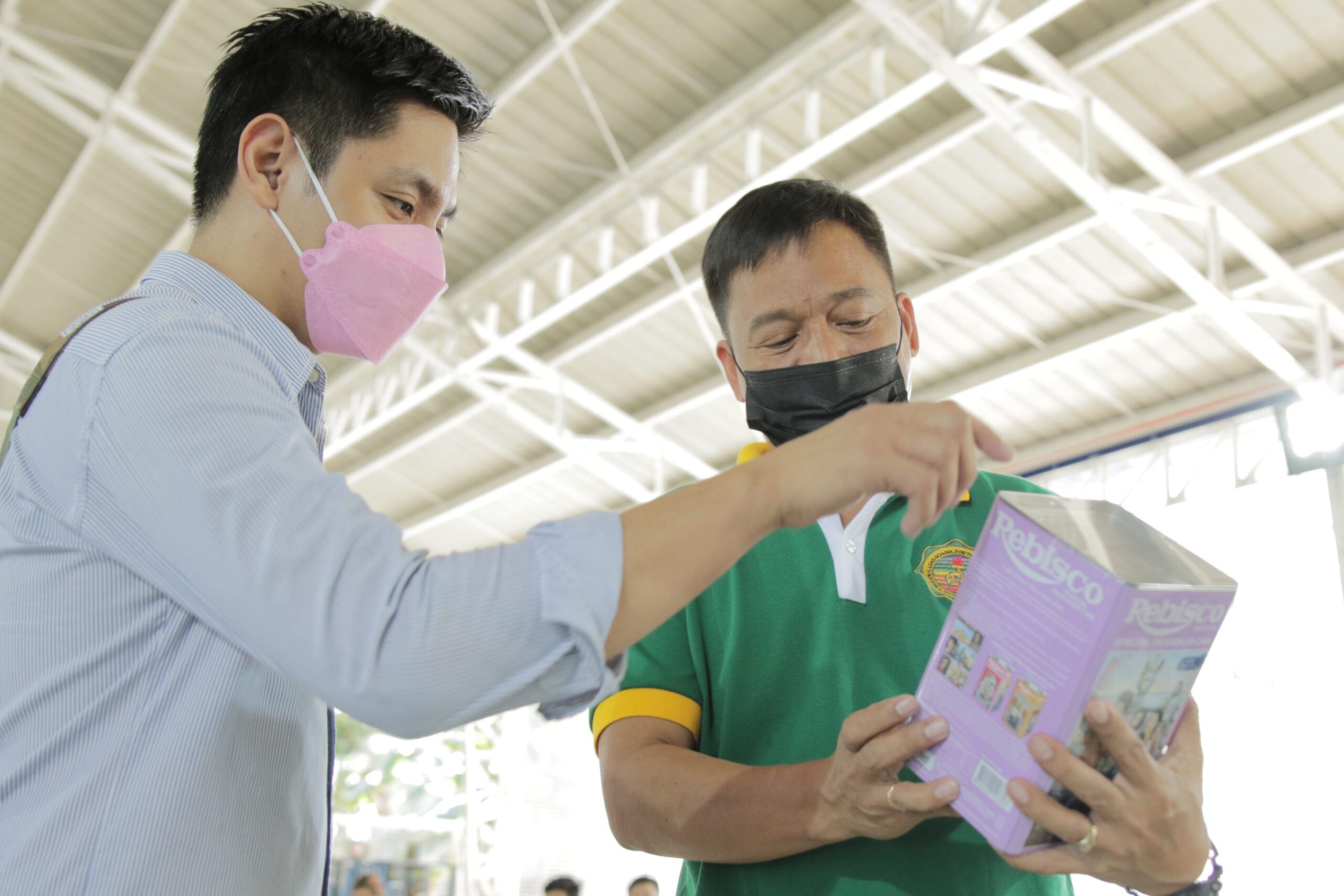 "Our art students will make good use of your gifts, especially now that we have returned to a face-to-face set-up. They will help to develop our young artists' skills because they now have the means to practice and enrich their innate talents with the very best materials. Rest assured they will use them well and they will give back by being recognized, not just in Samar but in the whole country, and hopefully the world," said Dr. Beso.
Leo Cabacungan, Rebisco Assistant Brand Manager, said Rebisco wants to enable more artistically-inclined students to excel in their chosen art forms. "As one of the favorite Filipino snacks that has been a part of Filipino culture for generations, Rebisco wants to give back by nurturing Filipino artists and celebrating the wealth of Filipino talent that make our culture so rich and expressive."
Rebisco has been and continues to be a passionate champion of art education. It had previously provided the RLSAA with an on-site art gallery cum classroom right in the school premises plus a wide variety of art equipment that its students lacked. It featured the works of outstanding art talents in its Special Designer Cans and vowed to make continued contributions to inspire more students to express their artistic capabilities. More recently, it added CADSEV as a beneficiary school.
The upgraded materials and equipment for the art students will improve the quality of the face-to-face learning experience, said the leaders of both schools. The timing of the donations could not have come at a better time.