Capture studio-quality photo and video output with the vivo V27 Series, The Studio in Your Pocket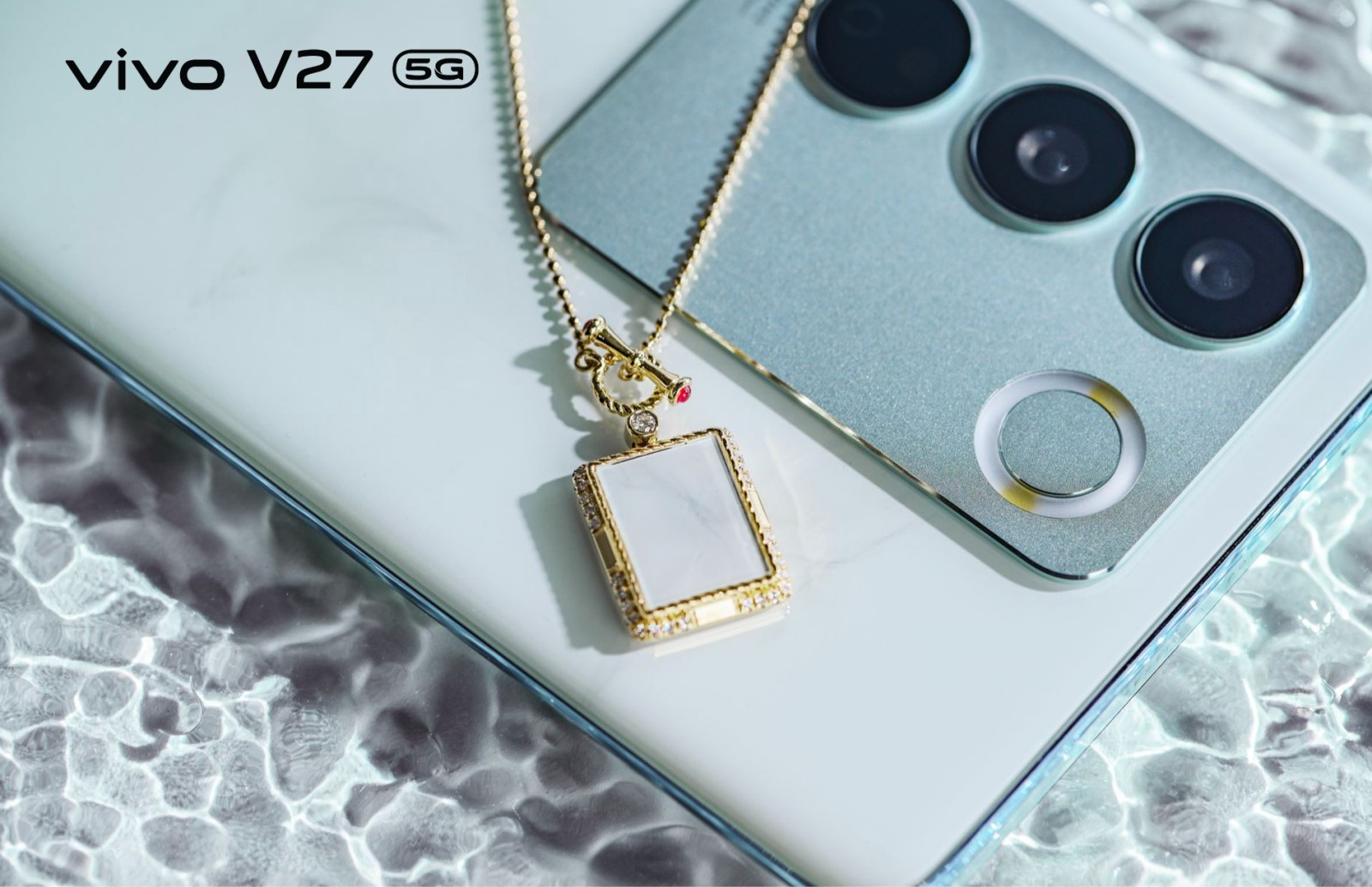 PHILIPPINES, MARCH 14, 2023: As an industry leader in mobile phone innovations,  vivo is once again introducing a first-of-its-kind smartphone technology to the Philippine market soon. Just a week after vivo teased its fans about a new smartphone that offers a unique way to level up your mobile photography game, it seems that vivo will not disappoint!
Before the month ends, vivo fans will finally meet another smartphone masterpiece – the #TheAuraPortraitMaster. Known for its impressive smartphone photography technologies, vivo developed the vivo V27 Series as a go-to device for photography enthusiasts and content creators alike.
Here's what you need to know about the new vivo V27 Series and why it was dubbed as The Studio in Your Pocket.
Light up your Aura with the Aura Portrait Algorithm
Aura is simply the unique quality or energy that a person radiates but most people can barely see. vivo takes this energy to a whole new level as it equipped the vivo V27 Series with the Aura Portrait Algorithm. vivo fans will undoubtedly love this new feature as it enables users to capture their best aura anytime and anywhere.
The Aura Portrait Algorithm, is more than just a play of lights but an entire innovation that resulted from vivo's mastery of the art of photography. From an additional studio-quality light source, a bigger ultra-sensing camera, up to more advanced portrait modes in a compact body, the vivo V27 Series is a true masterpiece designed to capture professional images and videos.
This innovation carries vivo's full set of portrait algorithms such as color and brightness adjustments and bokeh capabilities for better image processing. Imagine having the same photo quality as your favorite magazine covers only with a smartphone. The vivo V27 Series allows users to take photos with clearer and more natural output, thanks to the Aura Portrait Algorithm's power to make the skin look more vibrant and facial details more defined.
Power up your smartphone with professional lenses
Known for its partnerships with global photography leaders, it's no surprise that the vivo V27 Series will possibly carry a professional lens. The vivo V27 Series is expected to also be equipped with Sony IMX 766V for better image quality either in a well-lit scenario or even more in low-light situations – truly making it a Studio in Your Pocket.
Get ready for your vlogger era with superior image mobility
vivo V27 Series already ticked the professional lens and studio-standard lighting and yet it has more of what a Studio in Your Pocket should have.
Motion is as important as the rest in terms of photography and vivo makes sure it covers this feature in its latest flagship device. vivo officially introduces a more advanced OIS+EIS  Dual Ultra Stabilization in its V Series which was previously only available in its X Series. This feature perfectly complements the vivo V27 Series' camera prowess to perfectly capture in-motion photos and videos for spontaneous and fun photoshoots right in your pocket.
Strut with an impressively unique and stylish device
For many years, many of its fans have referred to vivo as the brand that not only provides high-quality innovations but also visually-appealing designs. This time, the brand will introduce a new and unique color to complement the phone's distinctive appearance. Because of its cool tone, the new Emerald Green colorway combined with vivo's very own Photochromic 2.0 Technology delivers a stunning and eye-catching look to the new V27 series. This Studio in Your Pocket is said to have an ultra-thin body and the thinnest 3D curved screen in vivo's V Series history– all for a comfortable and ergonomic grip.
As exciting as this news is, continue to keep your eyes peeled until vivo announces its official availability on its social media pages. Be sure to follow vivo's official Facebook, Instagram, Twitter, and YouTube pages to get the most up-to-date information on the new vivo V27 series.
About vivo
vivo is a technology company that creates great products based on a design-driven value, with smart devices and intelligent services as its core. The company aims to build a bridge between humans and the digital world. Through unique creativity, vivo provides users with an increasingly convenient mobile and digital life. Following the company's core values, which include Benfen*, design-driven value, user orientation, continuous learning, and team spirit, vivo has implemented a sustainable development strategy with the vision of developing into a healthier, more sustainable world-class corporation.
While bringing together and developing the best local talents to deliver excellence, vivo is supported by a network of R&D centers in Shenzhen, Dongguan, Nanjing, Beijing, Hangzhou, Shanghai, and Xi'an, focusing on the development of state-of-the-art consumer technologies, including 5G, artificial intelligence, industrial design, imaging system, and other up-and-coming technologies. vivo has also set up an intelligent manufacturing network (including those authorized by vivo), with an annual production capacity of nearly 200 million smartphones. As of now, vivo has branched out its sales network across more than 60 countries and regions and is loved by more than 400 million users worldwide.
#HappeningPH #vivo #vivoV27 #studioinyourpocket #smartphone #TheAuratheportraitmaster #v27series