The NEW BT21Fragrance Mists of Fresh Philippines has finally landed!
#GetScentimental with these 4 scents that will accompany you as you make new BT21 memories with your friends and family. These scents are sure to leave you with lasting impressions. Available in 4 collectible variants to choose from: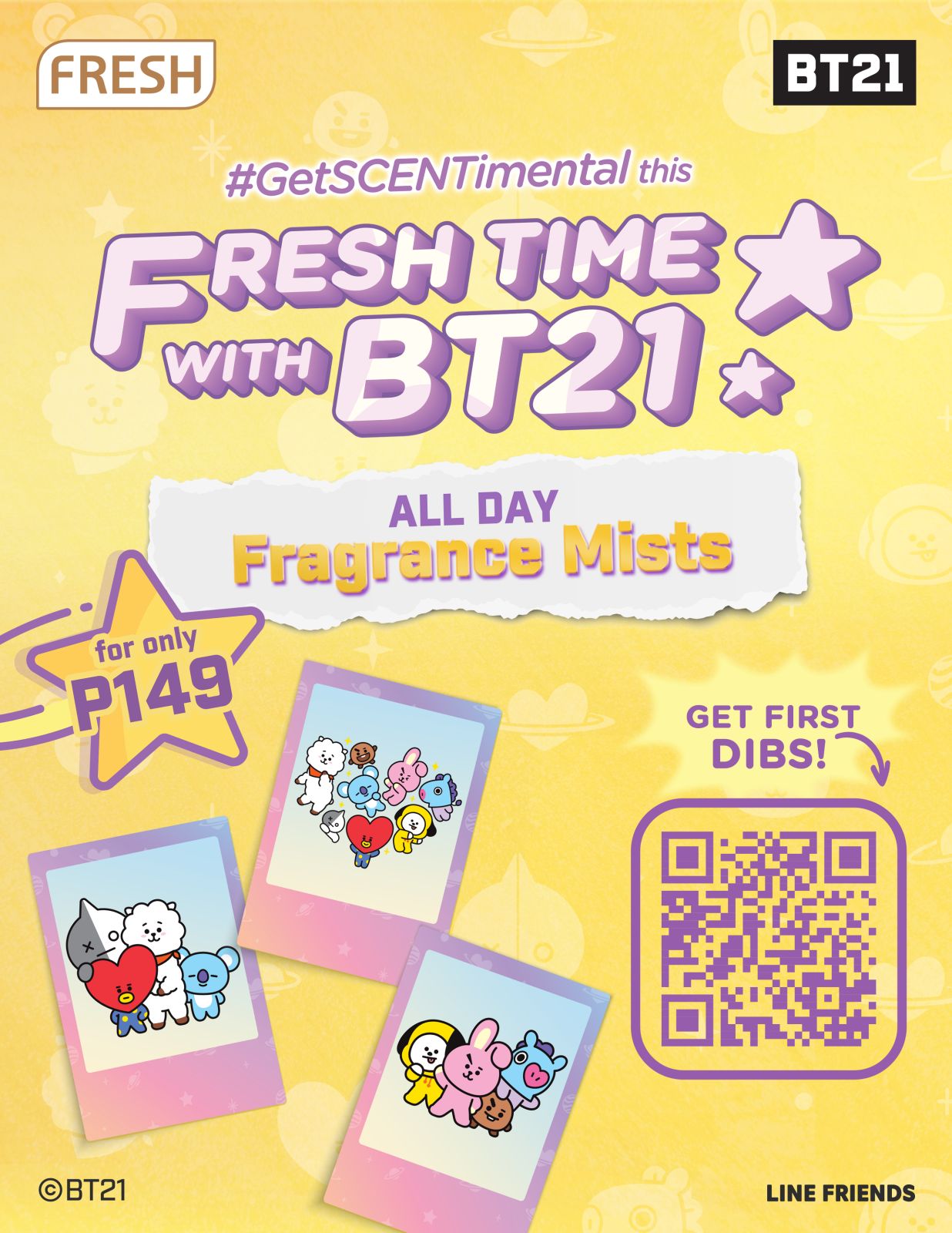 Stargazing—This citrus fragrance takes you to a summer escapade surrounded by tropical fruits drizzledwith rich creamy vanilla.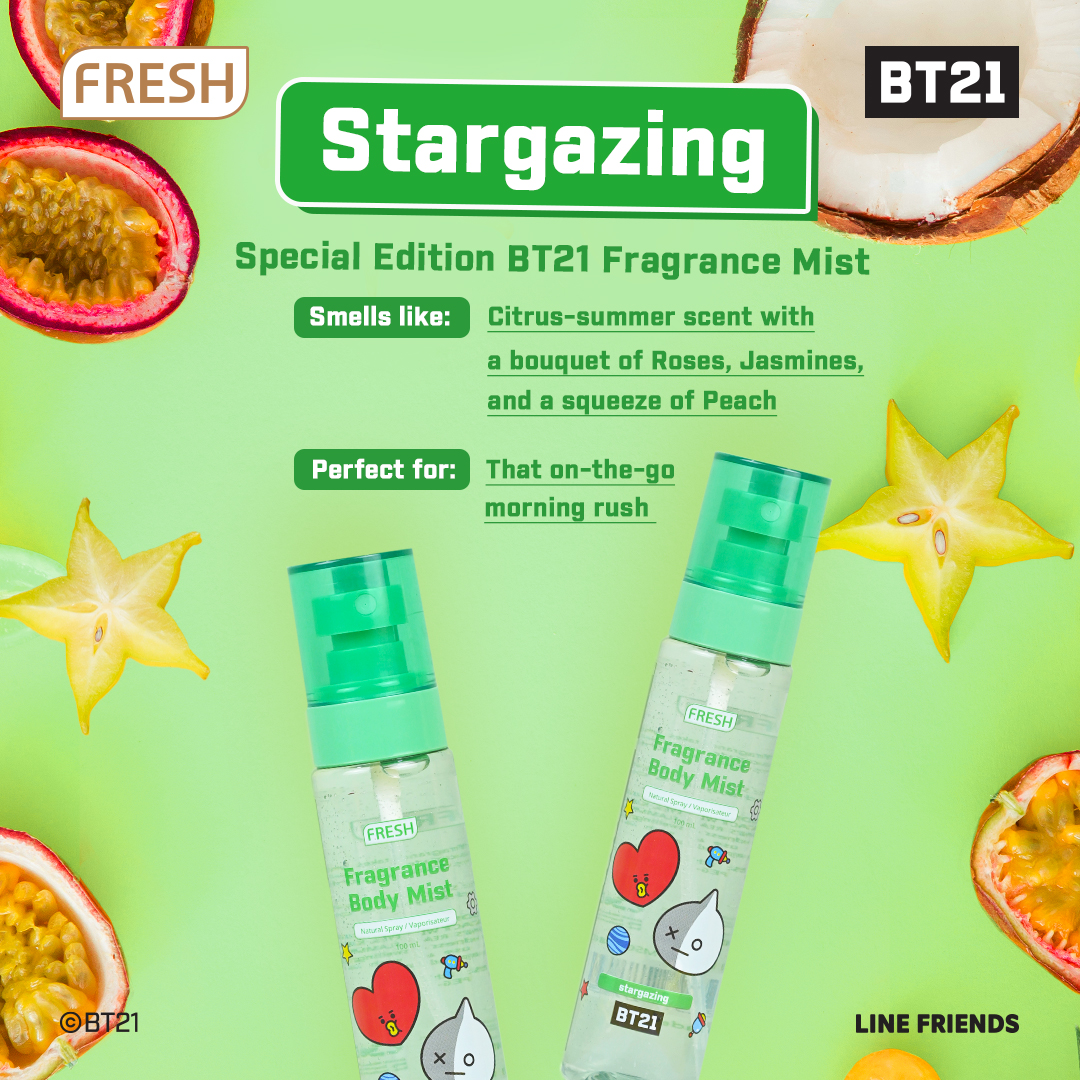 Fire Eclipse—A fruity floral fragrance that will take you to a meadow of roses, berries, and ripe peaches, while basking in the scent of creamy vanilla.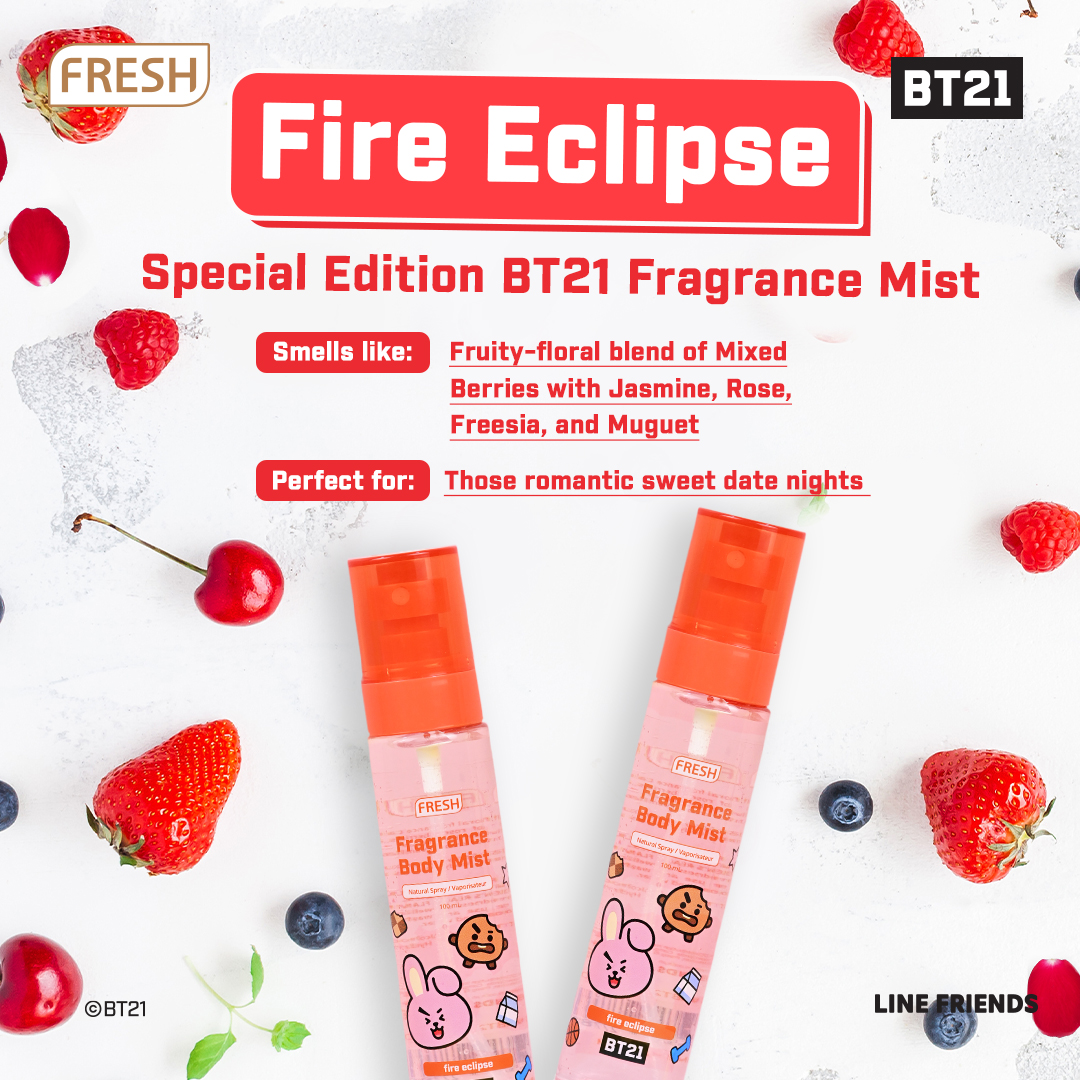 Sweet Calypso—This earthly fragrance takes you to a field of mangoes and mandarin while dancing in a bouquet of sweet dainty jasmine.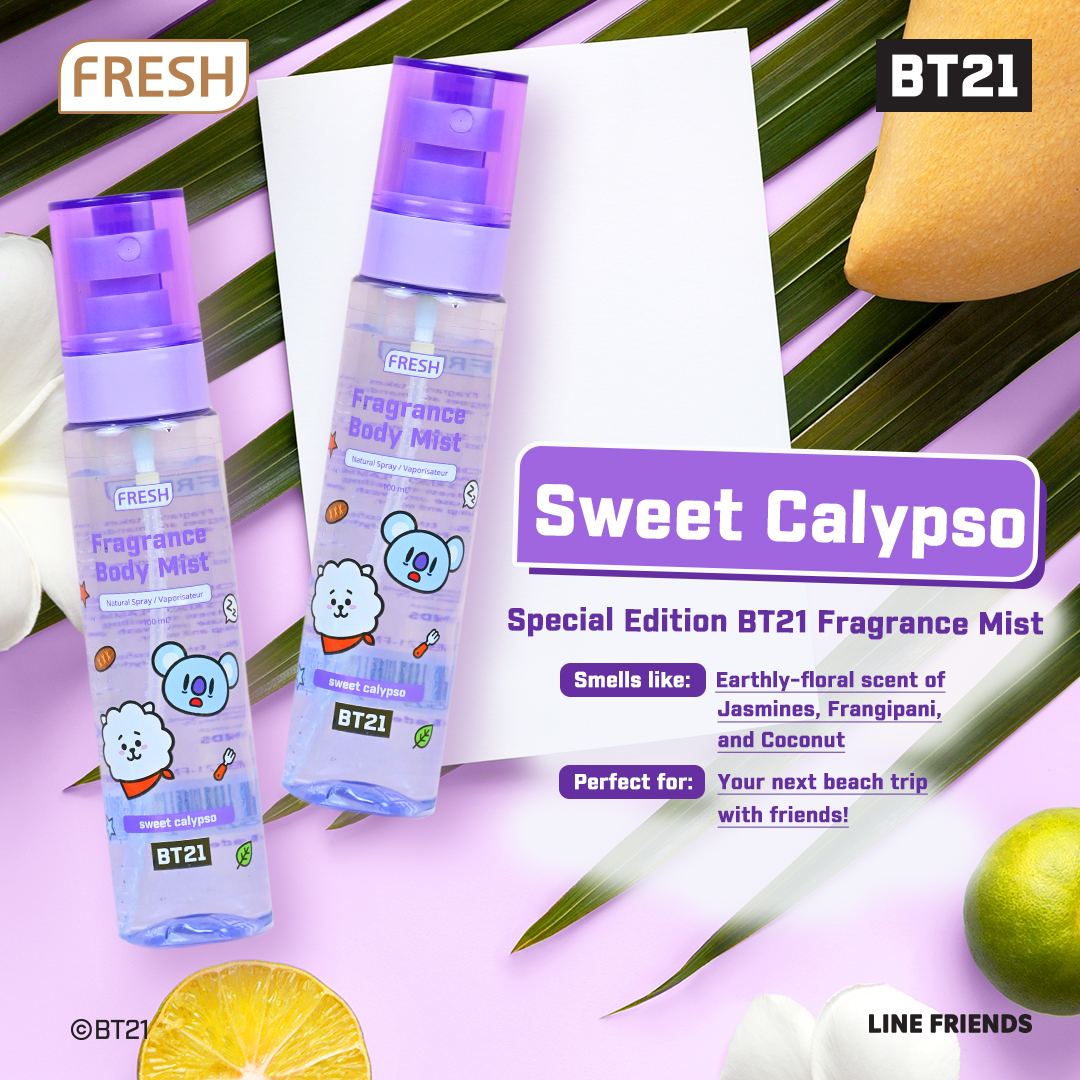 Hazy Moon—This energizing fragrance takes you under two bountiful orange and peach trees right in the center of a colored field of full blossom freesias.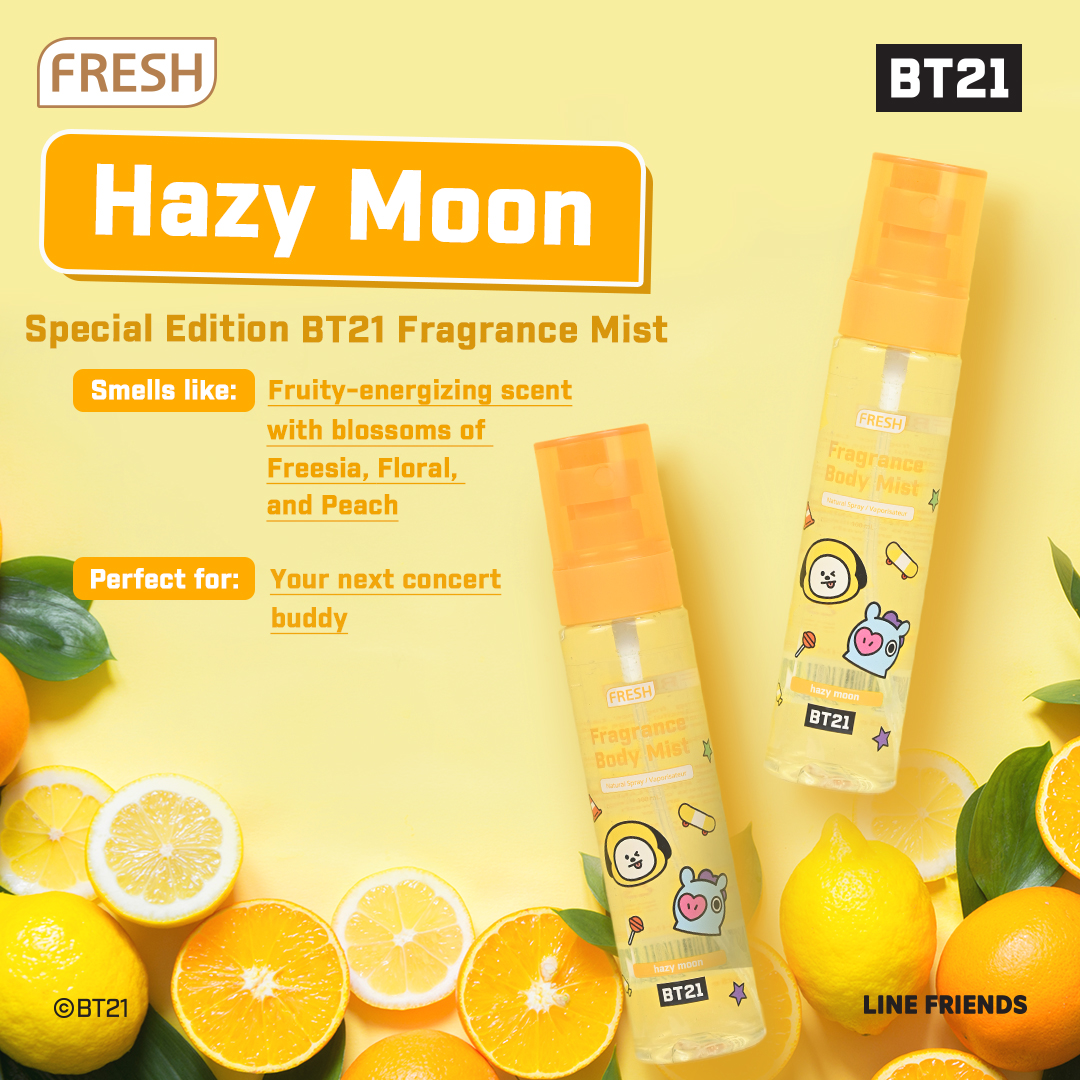 All these fragrance are travel-friendly, affordable and will surely radiate FRESHness all throughout the day!
Add this to your OFFICIAL BT21 MERCH COLLECTION and get a chance to enjoy 10% for all Fragrance mists within the promo period May 12-27, 2022 @watsonsph online.
To stay on-the-loop with the latest promos, deals, and products, don't forget to follow FRESH PH's official accounts on Facebook, Instagram, and check out their official e-commerce site, Fresh.PH. 
Indeed, BT21 lovers there will have something to look forward to in the coming days, so stay tuned!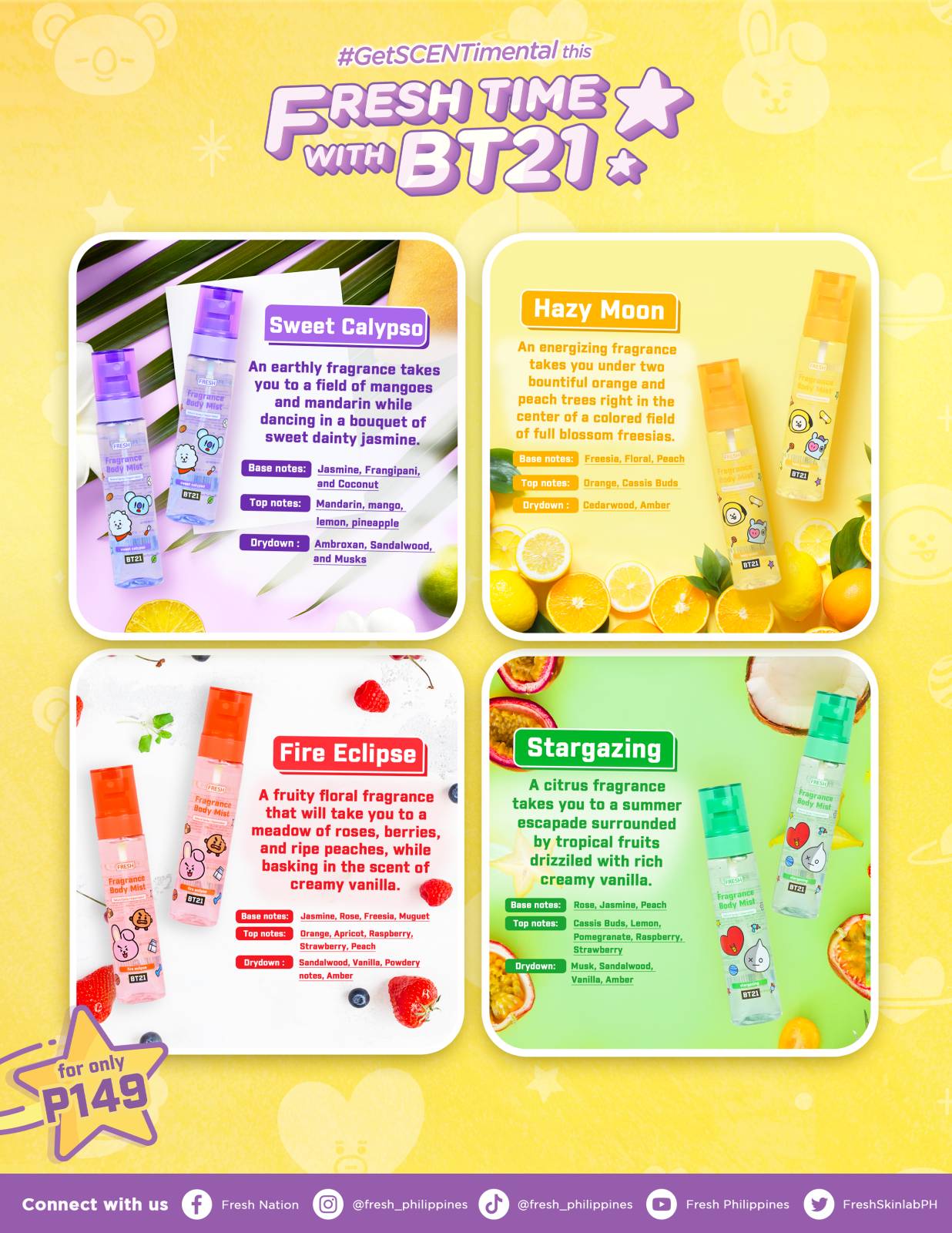 About FRESH Philippines
FRESH Philippines is a Filipino brand that offers Korean-value skin and personal care products that are affordable yet high quality. It promotes a home-use concept with beliefs centered on the fact that looking your best is achievable without having to spend on high-value treatments. They are driven by the desire to innovate and to cultivate a harmonious bond between nature and science. They continue to innovate the health and Korean Beauty industry by combining natural simplicity and affordable luxury. Fresh Philippines is exclusively available in Watsons Stores Nationwide.

FIND OUT MORE
Fresh Website: http://www.fresh.ph
Instagram: https://www.instagram.com/fresh_philippines/
Facebook: https://www.facebook.com/FreshPhilippines                                              Tiktok: https://www.tiktok.com/@fresh_philippines?
Watsons Online: https://bit.ly/FreshWatsons
Download Watsons app: http://bit.ly/WatsonsMobileApp
Call for delivery: http://bit.ly/WCCallDeliver
800+ stores nationwide: http://bit.lyWatsonsInStore