- Advertisement -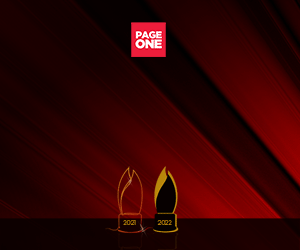 Joel is a Sculptor, Potter, Art Teacher, and a Father to five children. Early in his career, he did freelance projects and was also employed as an Industrial Designer in several Export Companies where he learned to work with a variety of materials especially clay, wood, fibers, metals, and synthetics.
Spotlight on Salvador Joel Alonday
In 2008, Joel was awarded the Metrobank Foundation Prize for Achievement in Sculpture. Between 2004 and 2013, in addition to his role as curator of Artinformal, Joel also facilitated art workshops in sculpture and maintained a sculpture studio in the same premises.
Virtual Tour: Mementos From The Waste Land
by Salvador Joel Alonday and Christina Quisumbing Ramilo
Our neuroses have caused us to fabricate a world that we believe we can control, and in a reductive, materialistic way by which we contend with the difficulty of human existence- we lose touch with our souls. We recount our triumphs against the depths of our despair at times oblivious of what is right and wrong or whom we may be accountable to; it can be confusing, yes. It is in our nature to somehow feel broken –  we have all fallen, no one is unscathed, and we all share the guilt of treading on the ashes of those who have come before us- that existentialist guilt that we were all dealt with, replete with privileges along with its curses.
"We have learned to cope with forced isolation, with anxiety and depression – constantly aware of the invisible threat just outside our sanitized shelters. Our daily routines have transformed us and we began to appreciate life in the mundane."
Conversations with Artinformal – Salvador Joel Alonday
ARTINFORMAL GREENHILLS
277 Connecticut St.
Greenhills East
Mandaluyong City

+63 2 725 8518

Click here for the map to the gallery.
ARTINFORMAL MAKATI
The Alley at Karrivin
2316 Chino Roces Ave. Ext.
Makati City
+63 2 839 1772
Click here for the map to the gallery.