- Advertisement -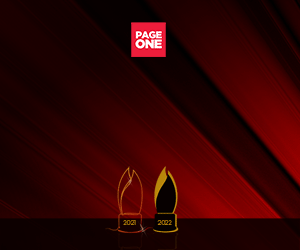 Asia Leaders Awards 2021 honoree, J&T Express Philippines, a local ecommerce delivery giant, honors and rewards outstanding delivery frontliners and exemplary hero rider in J&T Heroes: Bayani sa Makabagong Panahon.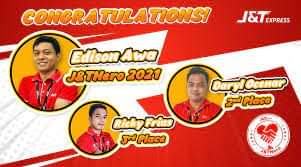 "By continuously supporting the company and the Filipino community through challenging times, we hope that everyone will recognize their dedication and personal sacrifices to provide us with safe, fast, and reliable delivery services," shared Zoe Chi, vice president of J&T Philippines.
J&T Express Philippines' Hero of the Year receives a new motorcycle for the grand prize!
Through these dedicated rider frontliners the Filipino people are able to continue on with with their lives during the pandemic, keeping everyone safe in their homes through exemplary logistic support to entrepreneurs, companies, and their customers.
Winning International Awards for Growth
Also recently, J&T Express Philippines cemented its position as the country's trailblazing ecommerce courier and logistics provider by winning two bronze Stevie Awards for Achievement in Growth and Branded Content Campaign of the Year categories in the recent 18th Annual International Business Awards.
Empowering Customers and Employees
J&T Express, which endeavors to prioritize and empower their customers as well as employees, has released tranches of "ayuda" for their staff. They were given groceries and essentials to help them through the lockdown.
Moreover, J&T not only continues to help local online businesses prosper through the provision of quality delivery services, but also to extend various logistics services to aid COVID response and prompt disaster relief.
To date, J&T Express has 600+ branches in almost every province providing service 365 days a year, including holidays!
To keep updated, visit J&T Express' Facebook page https://www.facebook.com/jntexpressphilippines/ or their website https://www.jtexpress.ph/.
Joining Asia Leaders Awards 2021
J&T Express is an honoree in Asia Awards 2021, alongside Bounty Agro Ventures, Inc, Alfamart, Asian Tigers Mobility, AsiaPrime Corporation, Fredley Group of Companies, Frontrow Enterprise, Grab, and Jollibee Group among others.
Asia Leaders Awards is the largest business awards event in the Philippines and Southeast Asia. It is only the recognition giving body whose awards committee is composed of respected leaders from different organizations and embassies.
Its main objective is to promote the Philippines as a premier business hub and destination in Asia.
For more information about Asia Leaders Awards, visit https://www.facebook.com/AsiaLeadersAwards.