- Advertisement -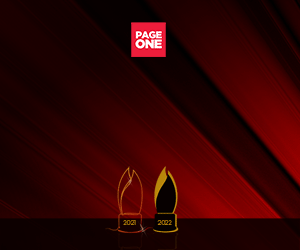 ASIA LEADERS FORUM presents the five world-class motivational speakers and wealth and life coaches who are set to empower, inspire, motivate, and elevate the Filipino mindset to achieve true holistic wealth – alongside peace of mind and success – and not just monetary riches as resource persons for ELEVATE PHILIPPINES 2019: MILLIONAIRES MINDSET in November 2019.
Coach Abe BROWN proposes for people not just to "REACH their GOALS but to ELEVATE these GOALS by choosing to transform their relational, personal, professional, and business life. The choice is ours. We have the power to choose a better life."
Coach Brown, president of the Certified Coaches Federation as well as international bestselling author, motivational speaker, and multi-million dollar entrepreneur, flew in from Canada to share with Filipinos his lifelong passion to inspire people to rise above their dreams.
He is joined by another Canadian Filipino, Ms Universe Canada Riza SANTOS, who reminded everyone that "we only fail 100% in the tasks that you don't take or fail to do." It's really the individual's choice to take the challenge and do everything within one's means – like doing research and studying the craft – to succeed in ones' chosen field.
Filipino success and wealth coach Arnold ANOG devised a formula to capture his success philosophy. In words, "Growth is the result of Change with Transformation in the same way that Results are the outcome of Actions with Beliefs," so making positive inputs would surely give people nothing but positive outcomes.
Two young men share their success stories from being college dropouts to young millionaire entrepreneurs by founding their own businesses which empower even the least privileged to enable them to climb the ladder of success.
Maj CUSTODIO, founder and CEO of QuickPro, established his learning institute not only to make up-to-date practical education affordable but also accessible even to people who cannot afford and do not have the capacity to go through college and earn a degree. "With a full-package enrollment fee of only around P800, both young and old can earn 21st century skills through FREELANCING, which is the key to empowerment."
Fibo LIM, author of "Millionaire at 22," also established a business that is founded on product marketing. Instead of focusing on traditional sales strategies or expensive ads, he grounds his practice and techniques on utilizing social media. "You either adapt to this change and ride the waves of online marketing, or you get left behind!"
This very exclusive sneak peak into the full seminar workshop – moderated by PH Retirement Authority Executive Scarlet Sky LACHICA and Tag Media Group CEO Engineer Grace Bondad NICOLAS – was held at the Manila Room of the Shangri La Manila in Makati on 14 September 2019, from 10:00AM to 2:00PM.
* * *
Sift through these pictures to see our speakers in action and take a glimpse of the slides that hold the key to their secrets to success AND watch these clips to learn additional words of wisdom and timeless pieces of advice from our empowered guests!
ASIA LEADERS FORUM is a series of talks and seminars that promote the Philippines as a premier business hub and destination in Asia advocating information dissemination.
#AsiaLeadersForum
#ElevatePhilippines
#MillionairesMindset
#TagMediaGroup
#ShangriLaManila
#Empowerment
#Opportunities
#WealthandRiches
#HappeningPH