- Advertisement -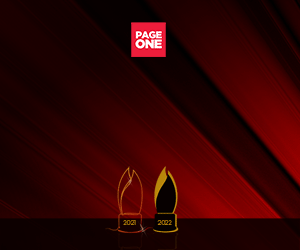 March 30, 2022—Carolyn Lee Tan, Cofounder and Chief Marketing Officer of YesCarel, distributor of leading K-Beauty brands, graces the Top 10 Most Stylish Rising Tigers during the ultra-chic launch of Rising Tigers Magazine, the newest lifestyle and business quarterly glossy to be carried by National Book Store.
"Fashion and Beauty are interdependent. They work hand in hand together," Tan said in an exclusive interview with Rising Tigers Magazine.
She is joined by Glamhigh Cosmetics' Andria Terese Nicolas, VIP Swing's Becky Garcia, Ever Bilena's Denise Sy, Eralista Worldwide's Erarev Bacho, The Pretty You's Jessa Macaraig, Rising Dragon's Leo Ortiz, Rhodium688 Builder's Princess Consing, and Frontrow Enterprises' RS Francisco and Sam Verzosa on the Most Stylish Rising Tigers list.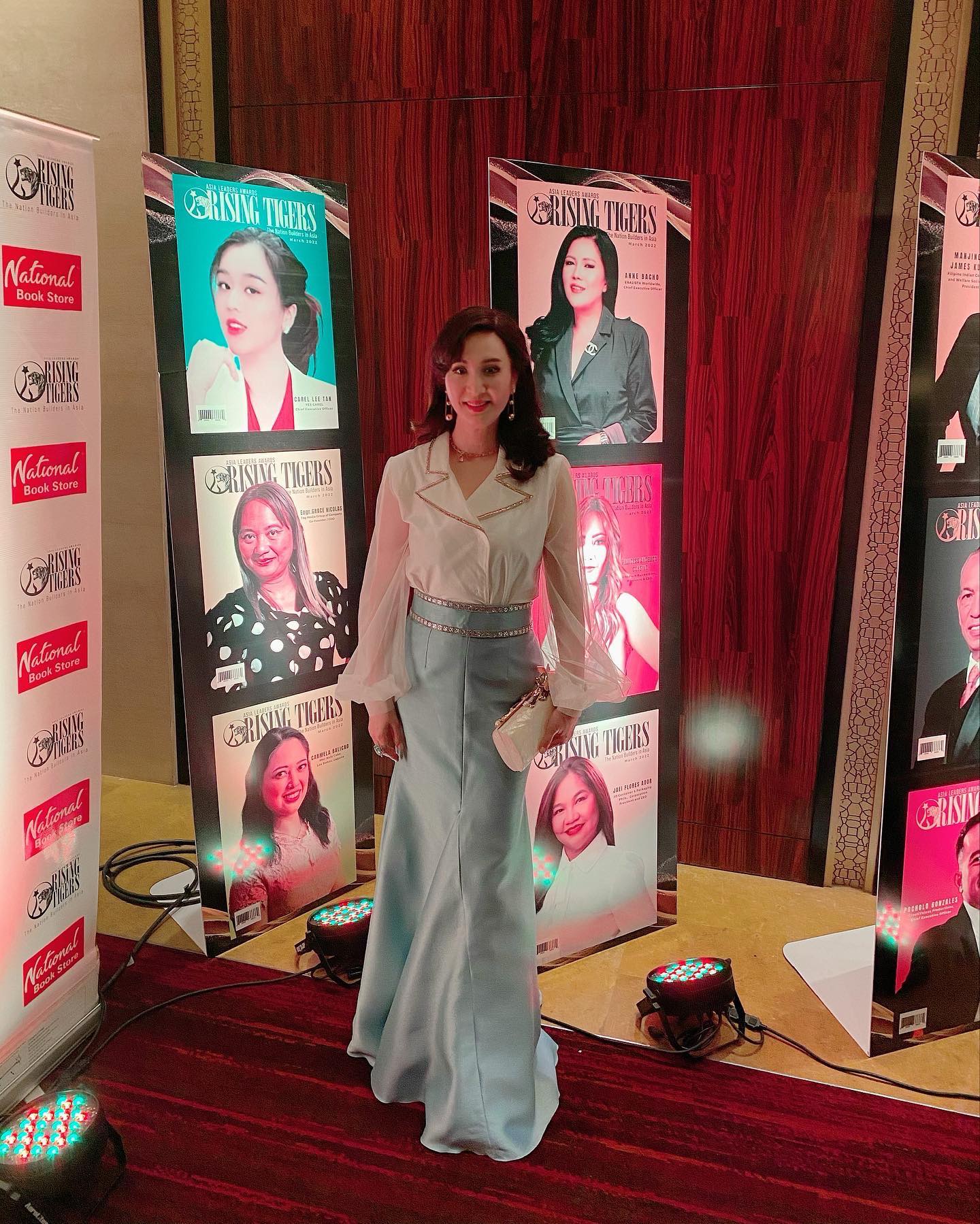 Simple But Classy: Epitome of K-Beauty
"As a former Miss Korea and style icon of the Philippines, I always make sure to take care of my appearance," began the statuesque stunner during the ceremonial turnover and recognition ceremonies at the Grand Hyatt Hotel at the Bonifacio Global City in Taguig.
"It is important to choose the right accessories (jewelry, bags, and shoes) to fit the right outfit. I like simplistic design that has a unique and classy touch to it," she continued, her overall look simple, but sharp.
Indeed, svelte in her Amir Sali ensemble of white blouse and floor-length sky-blue skirt, YSL shoes, Ann Ong pouch, and accentuated by Tiffany HardWare link earrings and a massive blue gem cocktail ring, Tan is an angel incarnate. She exudes light and brightness wherever she goes.
"Fashion requires a good kind of sense," she said, her aura exemplary of flawless Korean beauty. Fresh, unassuming, but always a standout.
As YesCarel's motto goes: "Instead of covering up our differences that make us who we are, we need to accentuate it and understand how to utilize our foundation, to build ourselves better."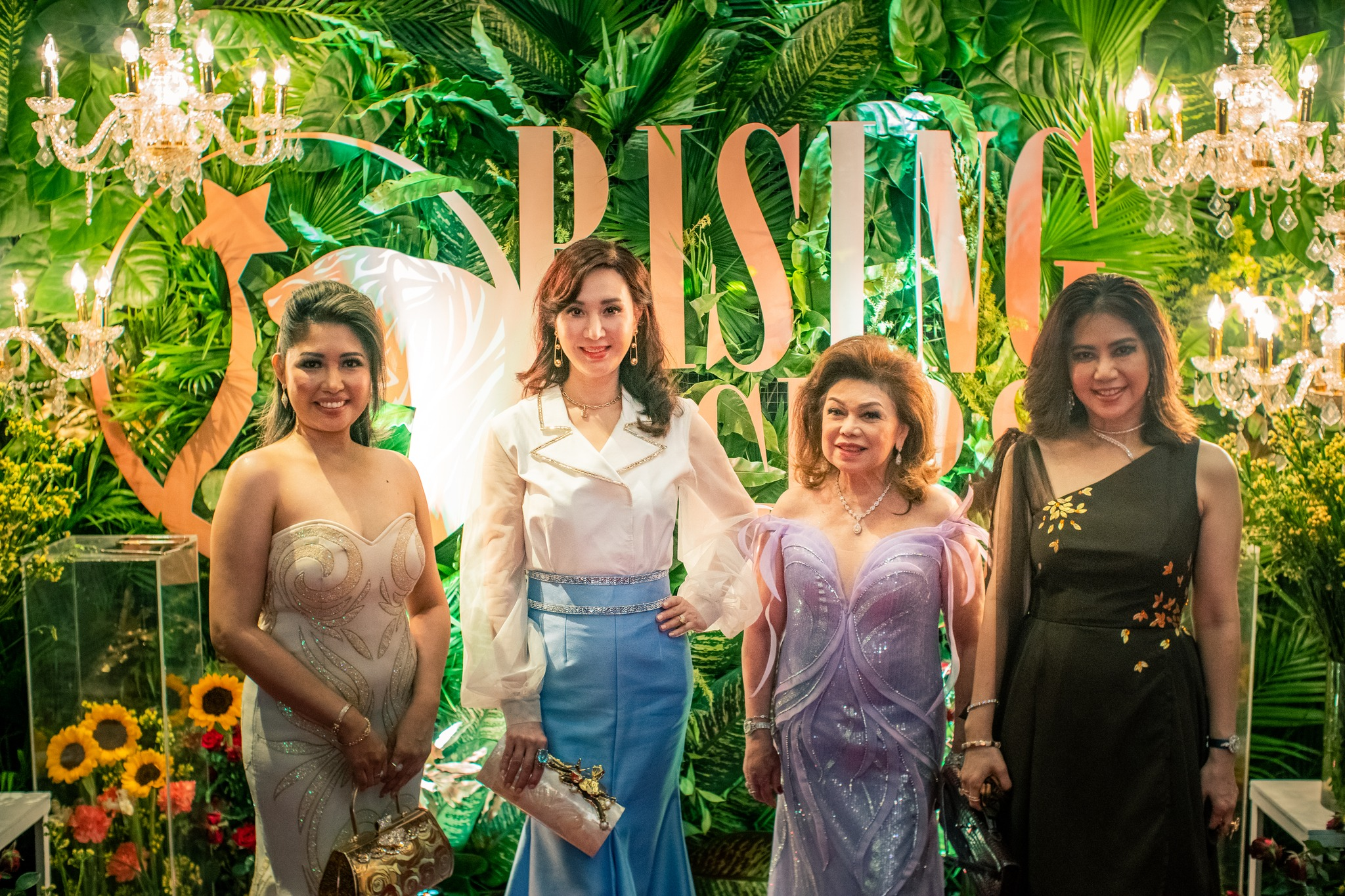 Being Beautiful Is Total Body Care: Inside and Out
Hence, it is never enough to be simply fashionably beautiful because beauty  is also caring for your body: inside and out.
This principle of beauty isn't only for Miss Korea, but also for the whole of her YesCarel beauty enterprise, which was named after her daughter, Carel, who is the company's CEO.
"For beauty, besides my daily skincare routine, I care the most about moisturizing," she explained, "so, I always make sure to put on moisturizers, as well as using a face mask every week."
"Cleansing is also important," Tan added. "I cleanse my face before sleeping, as well as do facial massage. I also use beauty gadgets to help lift my face."
"Inner beauty is also important, so I eat a balanced meal and take vitamins, and keep a positive mindset," she concluded, going around full circle from outside to inside for total beauty care.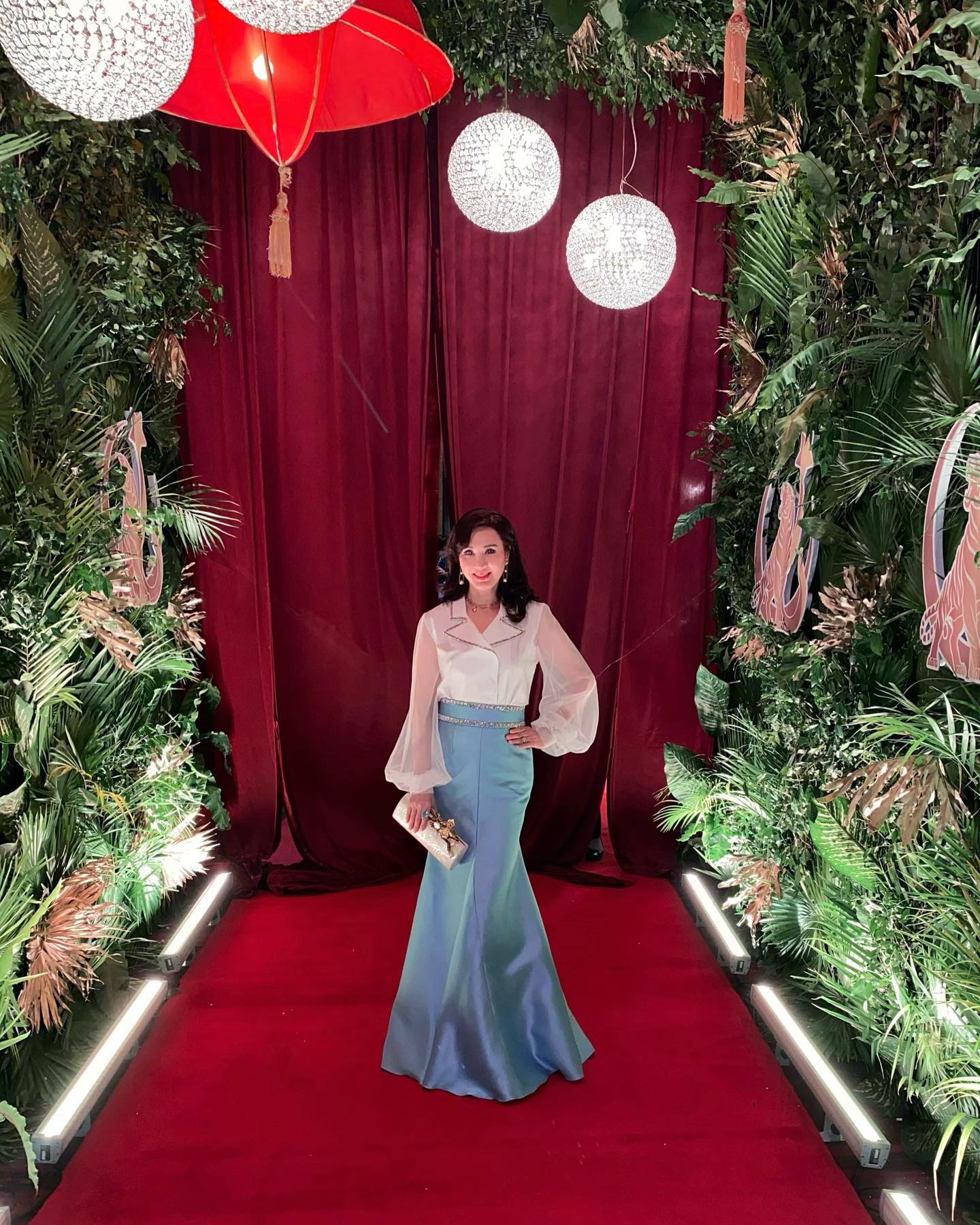 YesCarel: Building the Most-Loved K-Beauty Brand
To achieve the most for one's beauty needs, "YesCarel curates seasonal K-Beauty boxes that contain trending Korean cosmetic and skincare products."
Likewise, "We are also manufacturing a K-Beauty skincare line in Seoul and Los Angeles," two of the world's fashion and beauty capitals.
And there's no stopping YesCarel whose vision of "building the most-loved and most-trusted K-Beauty brands" is paired with their mission of "creating a welcoming and quality K-beauty shopping experience, where everyone can rely on to build their own K-journey."
Hence, YesCarel has also developed the perfect partner to these curated beauty sets and skincare lines, one of the most frequently overlooked aspect of beauty care: proper storage.
"By putting my skincare collection in our Carel Luxury Beautige, I keep these products fresh and I maximize their beautifying effects," she revealed.
Beautige, Carel's exclusive beauty fridge whose temperature-control mechanism prolongs the life and efficacy of any beauty item, is taking the world by storm.
"Our company is expanding globally rapidly and Beautiges are being distributed to numerous countries," Tan concluded.
Congratulations!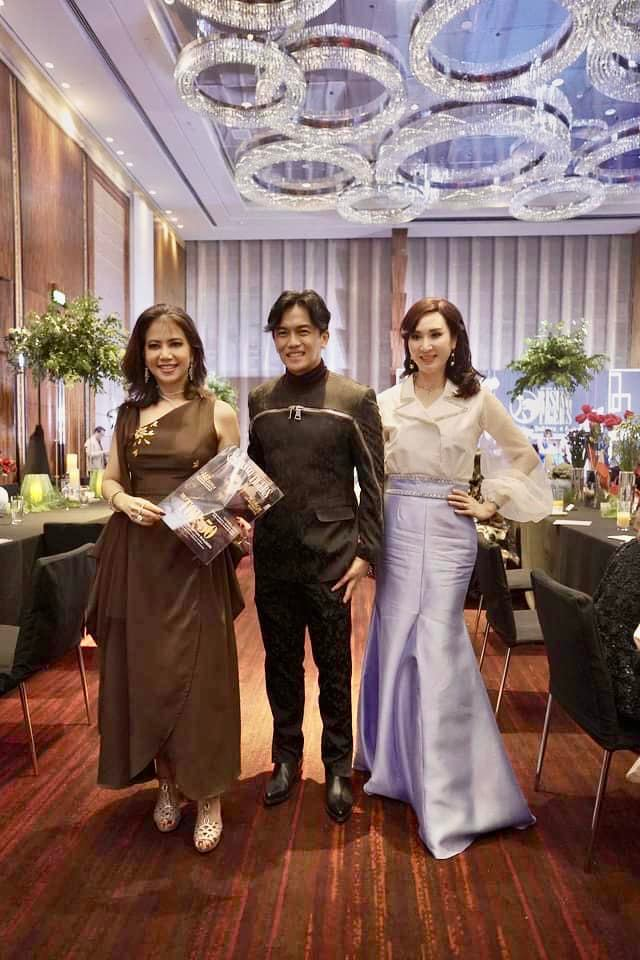 Rising Tigers Magazine Makes Big Waves
Rising Tigers Magazine was conceptualized to feature the latest in Asian and Philippine business and society, with 80% of its pages dedicated to business and 20% to society lifestyle, with a special focus on the success stories of veteran and emerging business icons and personalities that move and shake various industry sectors.
Thus, for the twin maiden issues, Frontrow Enterprise's power duo—RS Francisco and Sam Verzosa—share their secrets to success as multi-awarded entrepreneurs and multimedia personalities who propelled Frontrow into the international arena, empowering Filipinos and raising the bar of Pinoy entrepreneurship.
Rising Tigers Magazine's editorial board and content are power-packed with the editorial team populated by accomplished and ultra-successful tycoons and titans in Philippine business: Yupangco Group of Companies Robert Laurel Yupangco, grandson of former President Jose P Laurel; The E-Hotels and Resorts' Dr. Elton See Tan and Tan Yu III, father and son heirs to billionaire fortune; and, TAG Media Group's Andrew Troy Nicolas and Grace Bondad Nicolas, publishers.
They are joined by Rising Tigers Magazine's columnists Susan Afan of the Magsaysay Foundation and Elizabeth Timbol of the IELT Group with Karren Cernal of the Zoomanity Group as Editor in Chief.
Rising Tigers Magazine will also be available in hotels in and around Metro Manila.
Who's Who of Philippine Business as Guests
Tan was joined by a veritable who's who during the recognition ceremonies of the 50 Rising Tigers, Nation Builders who were handpicked to become the stars in the magazine's fabulous first issues.
She was joined by Alfamart's Harvey Ong, Chalkboard's Albert Tablan, Three Bears' Rami Chahwan, Pepsi's Fred Ong, and PT&T's James Velasquez.
Also among the featured personalities were Elabram System's Mikel Yaw, Mernels' Merle and Carmela Balicao, Prime Philippines' Jet Yu, 3D Packaging Corporation's Jaie Ador, and Mondelez International Philippines' Toby Gatchalian.
Fabulous, too, were FPG Insurance's Gigi Roda De Pio, Reyes Haircutters' Les Reyes, MVT Group of Companies' Miguel Tan, Tabanda Music's Adonis Tabanda, CreatiVoices Productions' Pocholo De Leon Gonzales, CNN's Vanessa Verzosa, and Mr Freeze Purified Tube Ice's Gerry Santos.
Among the corporations represented were J&T Express, Skin Magical, 247 AI Philippines, Fredley Group of Companies, and AstraZeneca, alongside philanthropist Manjinder James Kumar's children.
Award-winning entrepreneur RJ Ledesma hosted the event with the fabulous Becky Garcia.