The National Book Development Board, a government agency in charge of the book publishing sector and promoting readership, invites you to the largest traveling Pinoy book festival in the country.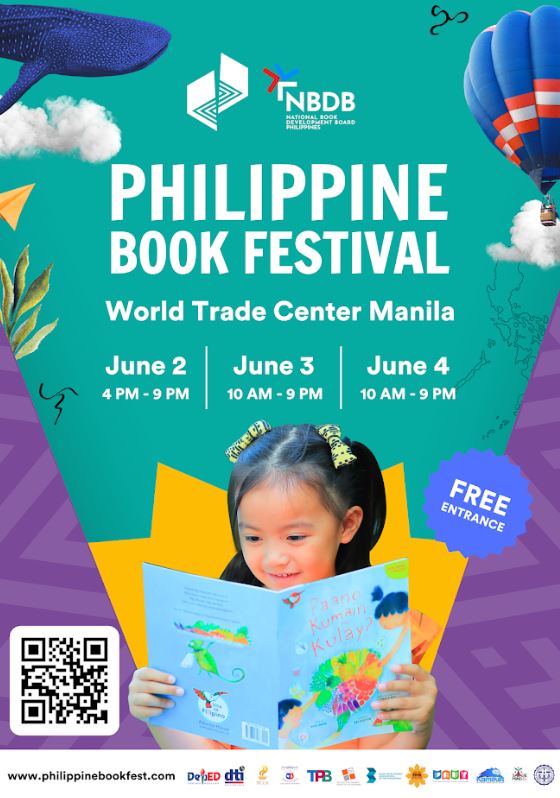 The  Philippine Book Festival (PBF) will be held at the World Trade Center Metro Manila this June 2-4, 2023, and August 18-20 in SMX Davao. 
With thousands of books for purchase, more than 140+ publishers, 72+ events (such as reading remediation, literary discussions, etc.), 3 major exhibitions, the PBF is the perfect opportunity to discover new authors and titles, meet and greet with renowned writers and illustrators, and participate with friends, family and colleagues.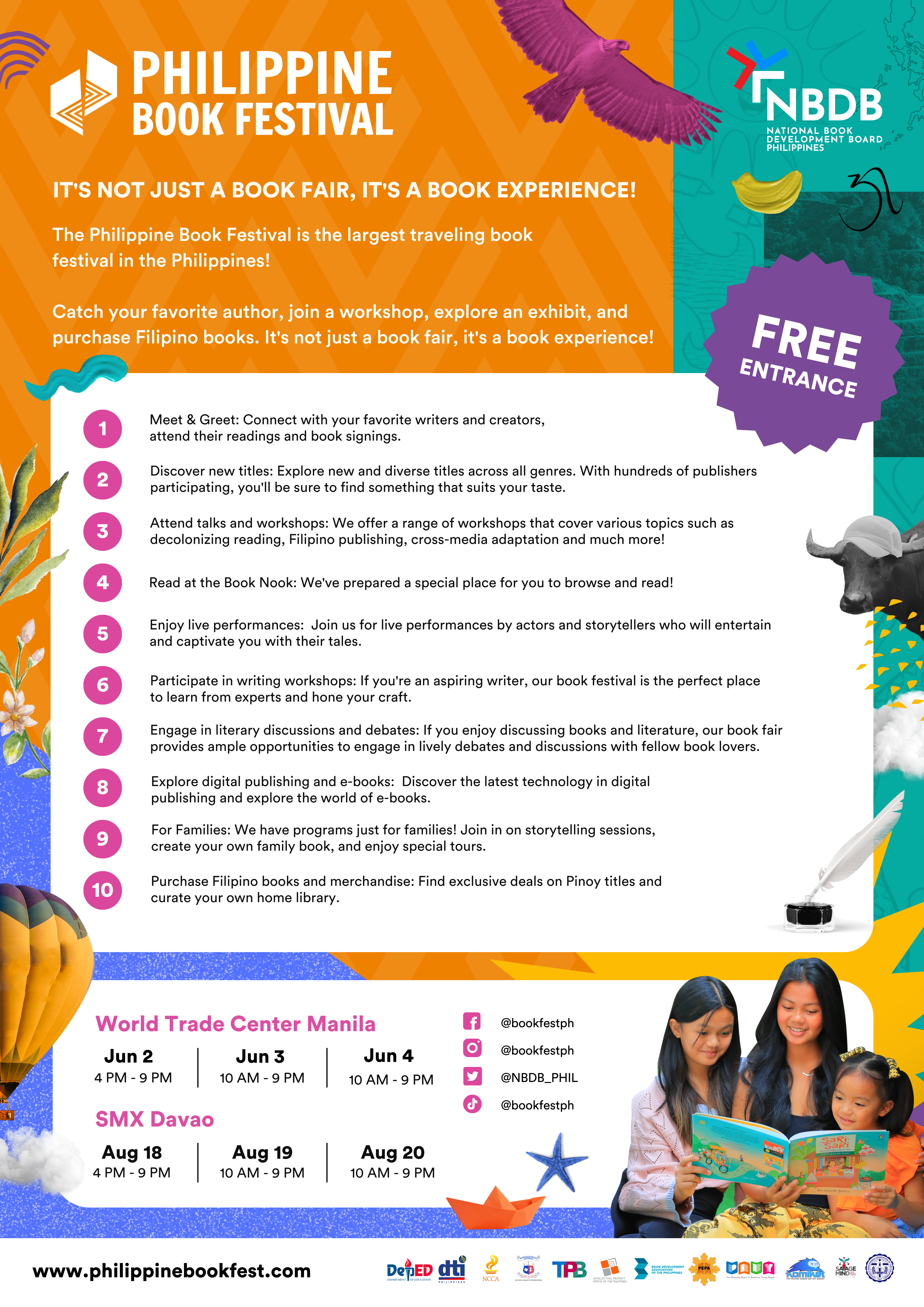 Admission is completely FREE for guests of all ages! Don't miss your chance to immerse yourself in the world of literature at the PBF.
Please pass on this great news to your friends, family, colleagues through all channels, including email invitations, social media, and websites.
For more information, visit Philippine Book Festival to register you and your colleagues so they may enter the fair for FREE.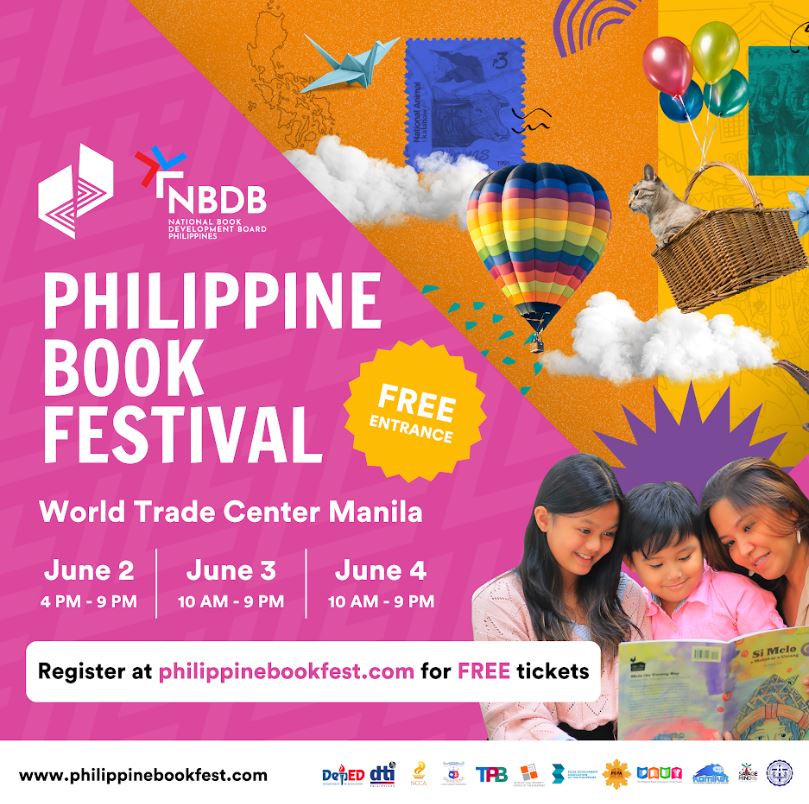 #HappeningPH #PhilippineBookFestival #PBF2023 #NationalBookDevelopmentBoard #NBDB #WorldTradeCenter #authors #readers #books #reading #FREEentrance #comeonecomeall #familybondingtime #familybonding #booklovers #meetauthors #meetandgreet #bookfestival #admissionisfree #travelingbookfestival