- Advertisement -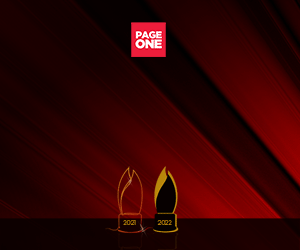 On its 15th year, C1 Originals defy the conventional with restored classics, 6 full-length competition films, and foreign features kicking off with Rober Egger's disturbing two-character hallucinatory drama thriller, "The Lighthouse", featuring Willem Dafoe and Robert Pattinson like you've never seen them before.
This psychological horror revolves around the disintegration of sanity of two lighthouse keepers who have to keep themselves, their wits, and their spirit intact as a raging storm pounds their lighthouse in the middle of a tiny, treeless isolated island.
The struggles and the scathing performances of the two actors embody C1 Originals 15th Anniversary theme "Kaya Mo?!", which challenges filmmakers and audiences in advancing edgey storytelling and critical film viewing.
"The Lighthouse" will screen alongside "The Father," "The Invisible Life of Eunice Gusmao," "Knives Out," "Matthias and Maxine," "Portrait of a Lady on Fire," "The Truth," and "The Two Popes."
* * *
The Restored Classics selections courtesy of ABS-CBN Film Restoration and FPJ Films will feature Eddie Romero's multigenerational epic "Aguila", Mario O'Hara's "Bulaklak sa City Jail" starring Nora Aunor, Abbo dela Cruz's "Misteryo sa Tuwa," Peque Gallaga's "Bad Bananas sa Puting Tabing," Ishmael Bernal's "Tisoy", and Carlitos Siguion-Reyna's "Hihintayin Kita sa Langit" and "Saan Ka Man Naroroon."
* * *
C1 Originals will likewise showcase six original full feature films, namely: Victor Villanueva's "Lucid," J.E. Tiglao's "Metamorphosis," Karen Dayrit's "O," Giancarlo Abrahan's "Sila-Sila," Dustin Celestino's "Utopia," and Nigel Santos's "Your Truly, Shirley" alongside six featured shorts: Janina Gacosta and Cheska Marfori's "Ang Gasgas na Plaka ni Lolo Bert," Jan Andrei Coby's "The Slums," Genevieve Ofiana's "Last 234!", Ivan Cortez's "Sa Gitna ng Lungsod," Don Senoc's "Sa Among Agwat (In Between Spaces)," and Sonia Marie Regalario's "Ang Lumunod sa Atin."
* * *
For 15 years, C1 Originals has been producing breakthrough films with stimulating content for Filipino audiences for the purpose of providing new and veteran filmmakers a platform to fully realize their vision.
This collaboration of the ABS-CBN and the Film Development Council of the Philippines will run from November 7 to 17, 2019, at Trinoma, Glorietta, Ayala Manila Bay, Gateway, and Powerplant Makati with screenings at the Evia Lifestyle Center, Cinema Centenario, Cinema '76, Black Maria, UP Cine Adarna, and FDCP Cinematheque Manila as well as Vista Cinemas in Iloilo.
For updates and full details, visit @CinemaOneOriginals on Facebook, @c1origs on Twitter, and @c1originals on Instagram.