Additional photos from Mommy SAS PH
Nothing beats the feeling of a Power Parent when they witness their baby in their most active state.
For each likot, kembot, and galaw that baby does, it instantly sends a rush of happiness especially at a time when everything around you seems out of control.
When active play and learning is encouraged, it stimulates baby for their next level of development.
Babies also have a natural way of expressing their needs.
Emotions and thoughts are voiced through movement.
Similarly, babies are also always curious.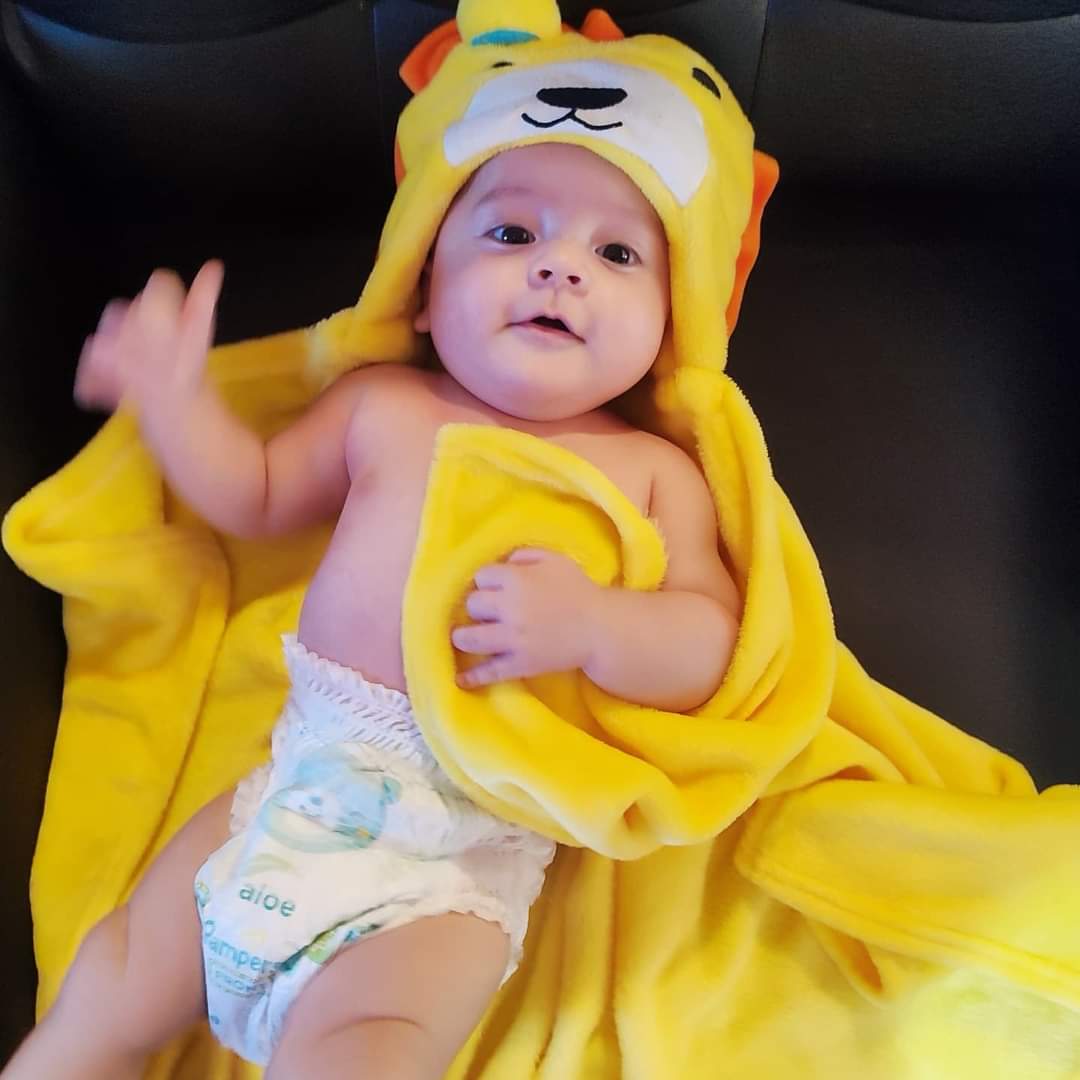 When they see adults dance and sing to music, their natural reaction is to move to the beat.
Dancing promotes body coordination, motor skills, and strength.
It stimulates almost every area of baby's brain, encouraging the cognitive development growth.
An active baby is a happy, and comfortable baby.
When baby isn't as active, it might be caused by uncomfortable triggers like rashes.
That's why Power Parents choose the NEW Pampers Pants with Rash Shield! The NEW Pampers Rash Shield protection is now powered by Lotion with Aloe!
This helps babies have good skin and overall health, so they can be active and comfortable to kembot, any time of the day.
Only Pampers Pants can keep babies all-around protected from rashes because of the elevated skin health proposition, Rash Shield with ALOE ingredient, improved leak, skin protection cues and wider diaper perception, and new fresh aloe scent.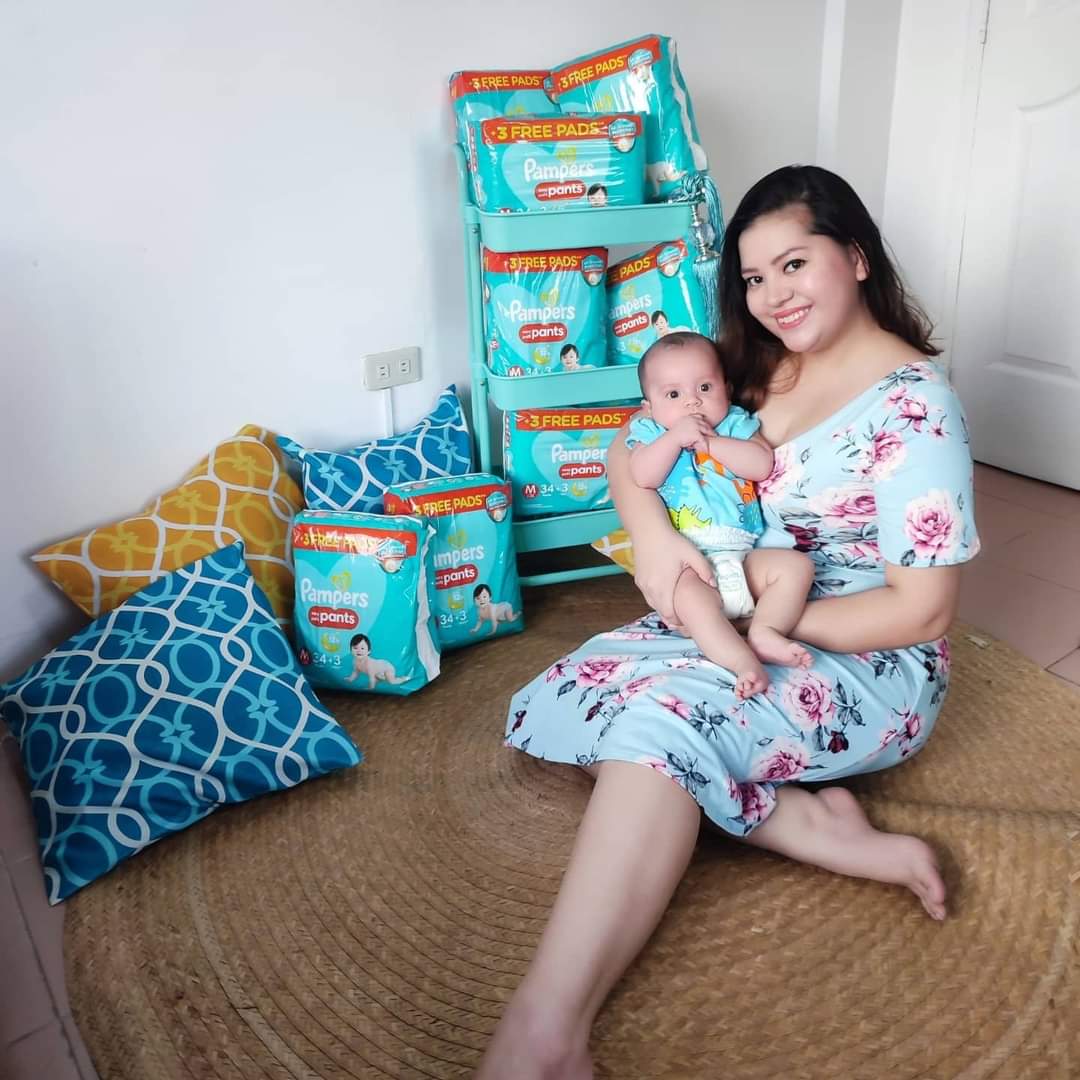 Now, baby can dance freely and explore with Pampers' improved protection from rashes and leaks.
Kembot The Rashes Away with the Kembot Nation!
Babies can't help but to kembot to Pampers newest Kembot Nation jingle.
Here's a look at some of the exciting moves of the Kembot Nation and why you and your baby should join in the fun too.
Look at Mithi's kembot moves!
"Mithi can easily do the #PampersKembotNation challenge without that itchy feeling dahil sa bagong #PampersRashShield with Lotion with Aloe that's good for her skin, " Power Parent Carlo Aquino shared on Instagram.
Even Power Parent Trina Candaza approves of the kembot effect the new Pampers Pants with Rash Shield with Aloe has.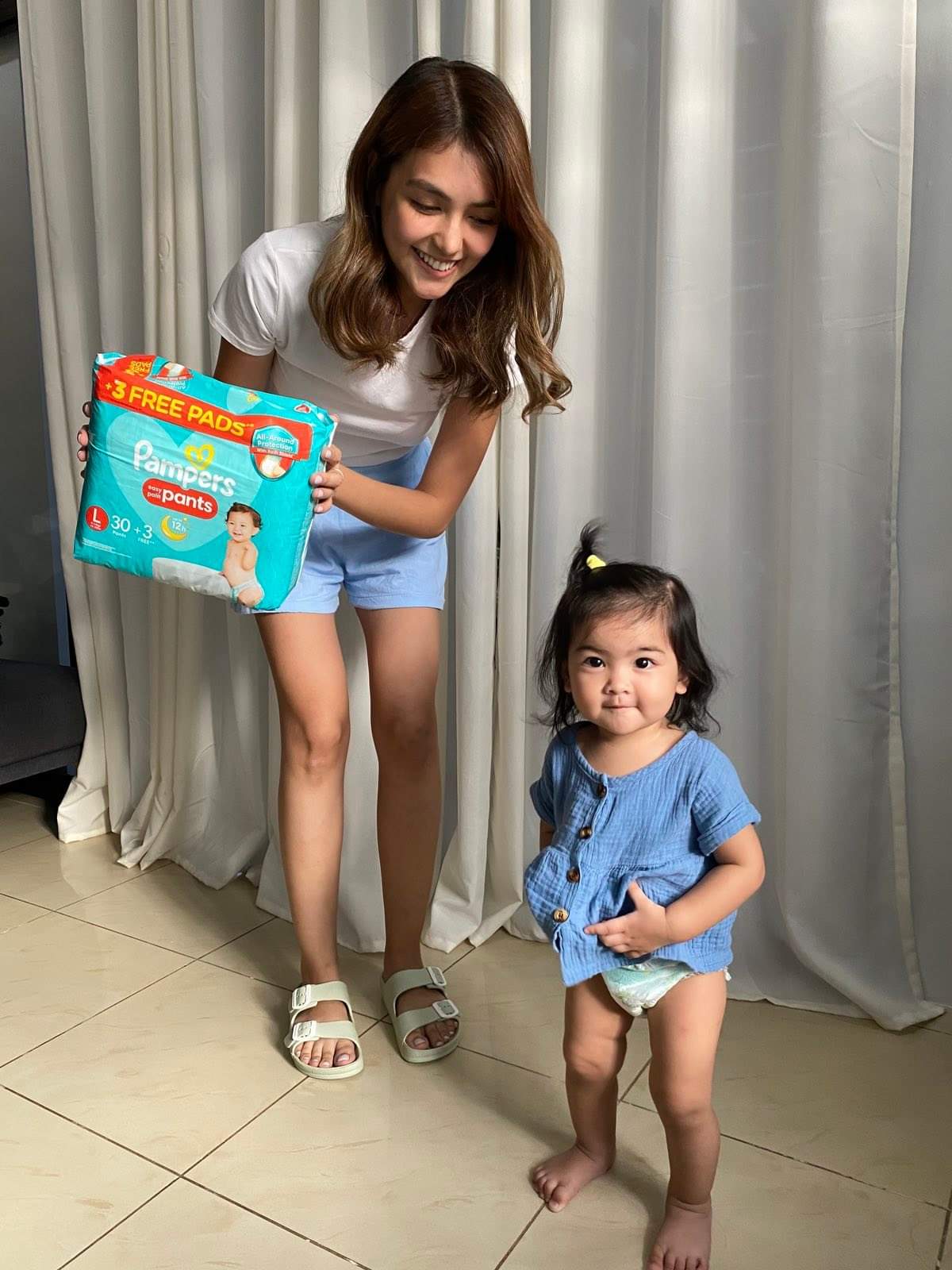 "Talagang napapa Kembot ang Mithi namin tuwing naririnig ang mga paborito niyang kanta habang suot ang Pampers Rash Shield with Lotion with Aloe!"
Being a dancer really runs in the blood according to Power Parent Dianne Medina, "Just like his Daddy @rodjuncruz, mahilig talagang sumayaw si Baby Joaquin! Go anak! He can do this because of his strong #PampersRashShield!"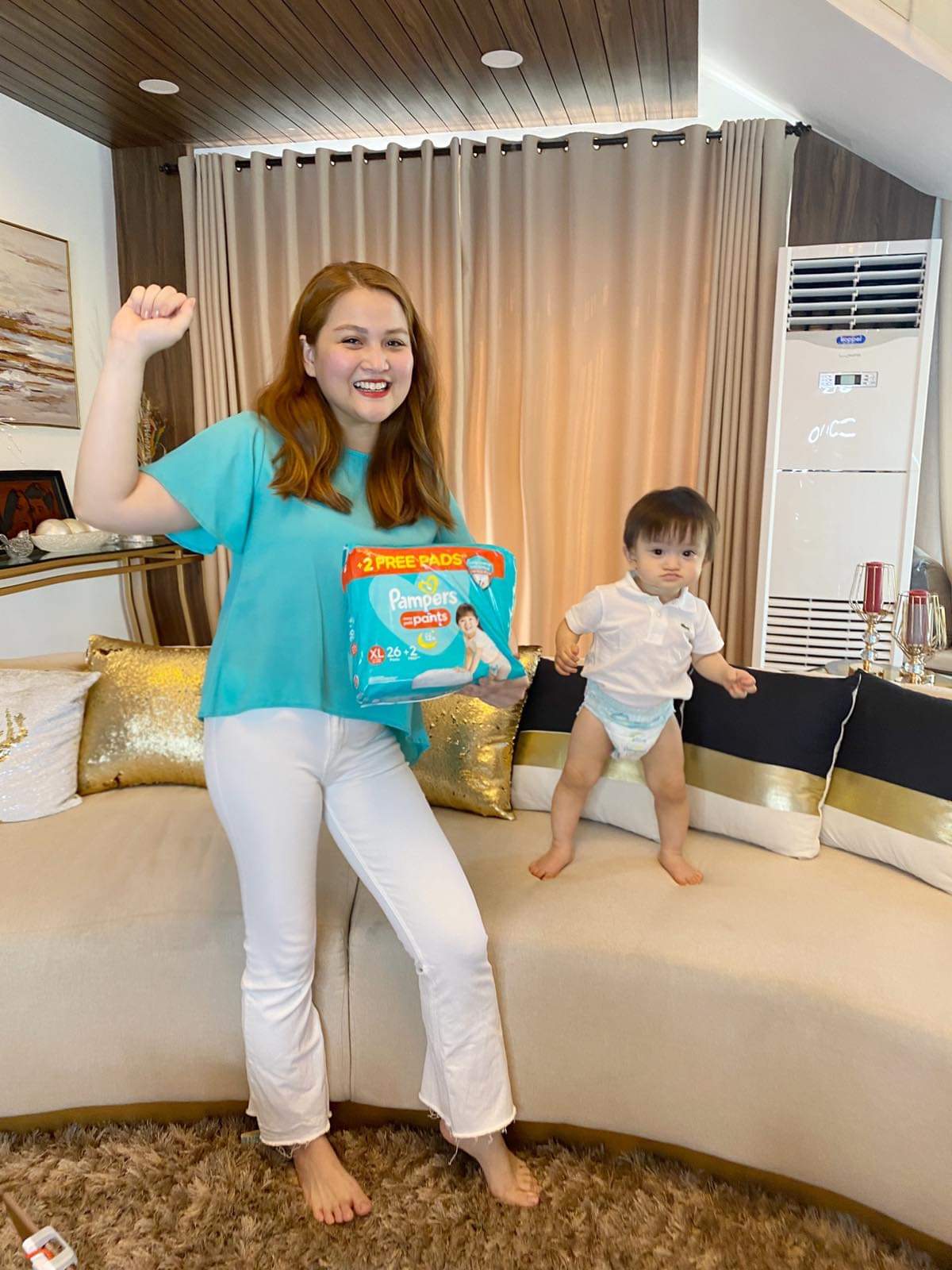 Hopeful Power Parent Dani Baretto-Panlillio looks forward to the many dance moves that her baby Mill will show.
"At least we have a potential dancer in the family! Hehe. Love dancing and just being silly with you, Mill. She can do this because of her strong #PampersRashShield!"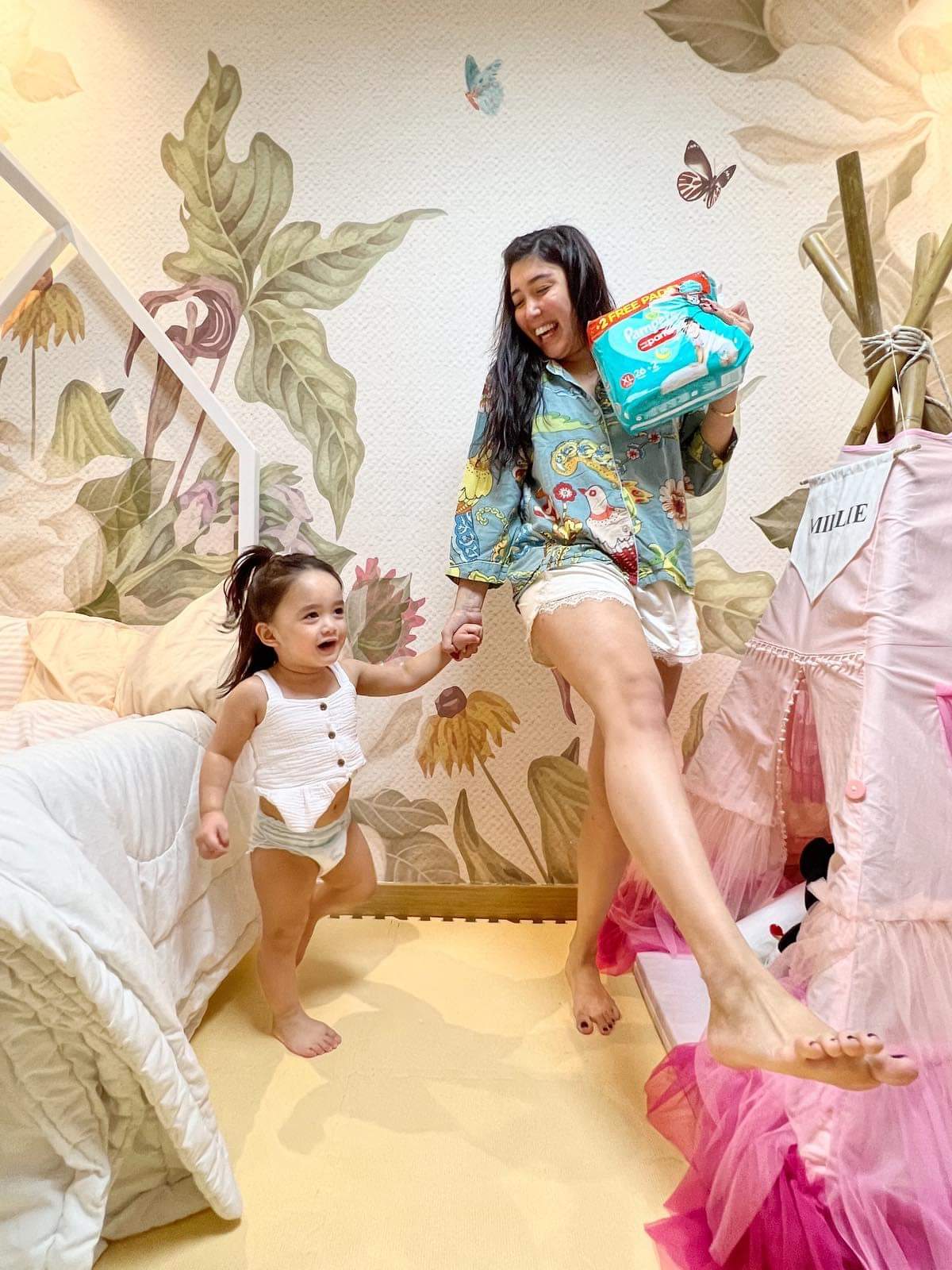 Nothing is stopping these babies with their kembot moves with the added improved leak and skin protection cues of Pampers.
Now, Power Parents like you can also join the Kembot Nation and maki-kembot!
Kembot your way to Lazada and Shopee now and try the NEW Pampers Pants with Rash Shield and Lotion with Aloe!