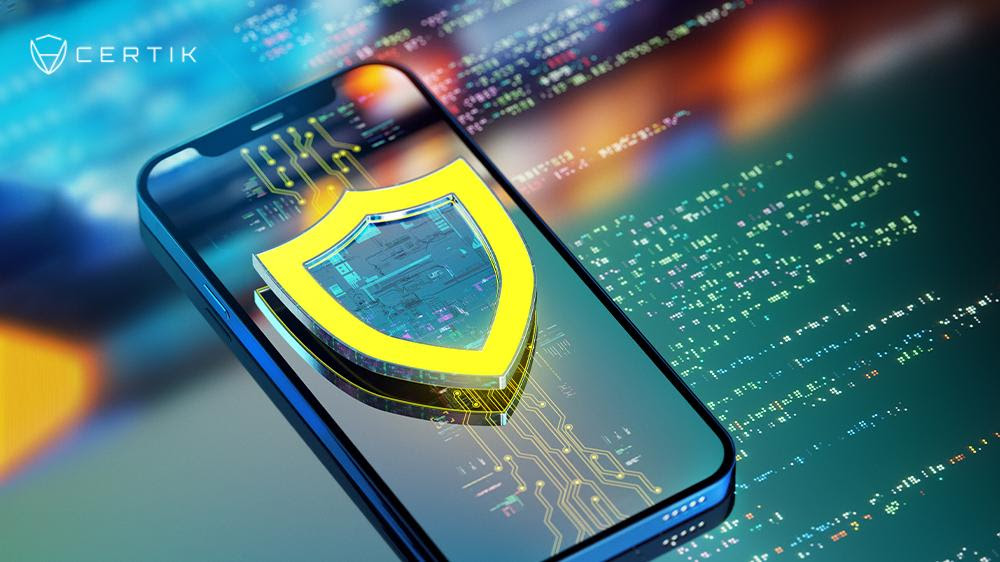 New York, Oct. 09, 2023 (GLOBE NEWSWIRE) —  CertiK, the global in blockchain security and smart contract code auditing, has again earned acknowledgment in the release notes of Apple's iOS 17 updates. The recognition stems from CertiK's identification of three critical security vulnerabilities in Apple's iOS kernel, confirmed to impact several Apple devices running previous versions of iOS 17.
As per Apple's release notes, these vulnerabilities target the kernel, GPU driver, and ProRes driver. If left unaddressed, they would enable an app to execute arbitrary code with elevated kernel privileges. In its most recent update, Apple has mitigated these risks with enhanced memory handling protocols.
Platforms like iOS 17 and iPadOS 17 are expected to become popular access points for Web3 applications, which are increasingly targeting mobile users. This rise in adoption places an increased emphasis on the security of the mobile devices used to access them. CertiK's SkyFall team has investigated the security measures of mobile wallets and has conducted comprehensive assessments of various security layers on mobile devices.
This is the second time CertiK has won recognition for its efforts to secure Apple software. In August 2023, Apple officially acknowledged CertiK's SkyFall team in its previous iOS and macOS release notes. CertiK is proud to continuously help Apple secure its services and devices, and these latest findings reinforce the value of the firm's in-depth security research and efforts to preemptively identify threats.
Web3 needs robust, multi-tiered security solutions, ranging from the application layer down to the kernel. As our digital ecosystem grows increasingly interconnected, security must be built-in at every layer to genuinely protect systems and assets. This acknowledgment by Apple stands as proof of CertiK's commitment to securing the entirety of the Web3 world.
About CertiK
CertiK is a pioneer in blockchain security, combining expert manual review with best-in-class AI technology to protect and monitor blockchain protocols and smart contracts. Founded in 2018 by professors from Yale University and Columbia University, CertiK's mission is to secure the web3 world. CertiK applies cutting-edge innovations from academia to enterprise, enabling mission-critical applications to scale with safety and correctness.
One of the fastest-growing and most trusted companies in blockchain security, CertiK is a true market leader. To date, CertiK has worked with nearly 4,100 enterprise clients, secured over $370 billion worth of digital assets, and has detected almost 70,000 vulnerabilities in blockchain code. Our clients include leading projects such as Aptos, Ripple, Sandbox, Polygon, BNB Chain, and TON.
​​CertiK is backed by InsightPartners, Sequoia, Tiger Global, Coatue Management, Lightspeed, Advent International, SoftBank, Hillhouse Capital, Goldman Sachs, Coinbase Ventures, Binance, Shunwei Capital, IDG Capital, Wing, Legend Star, Danhua Capital, and other investors.
Follow along on Discord and Telegram for the latest news and announcements.
Contact:

Elisa Yiting Xu
yiting.xu@certik.com

Jesse Leclere
jesse.leclere@certik.com