Jessa Macaraig, Founding CEO of The Pretty You, was the sapphire goddess among the Top 10 Most Stylish Rising Tigers during the ultra-chic launch of Rising Tigers Magazine, the newest lifestyle and business quarterly glossy to be exclusively carried by National Book Store.
"The best fashion and beauty tip I can share is to style yourself based on comfort and not on what is trending," Macaraig revealed in an exclusive Rising Tigers Magazine interview.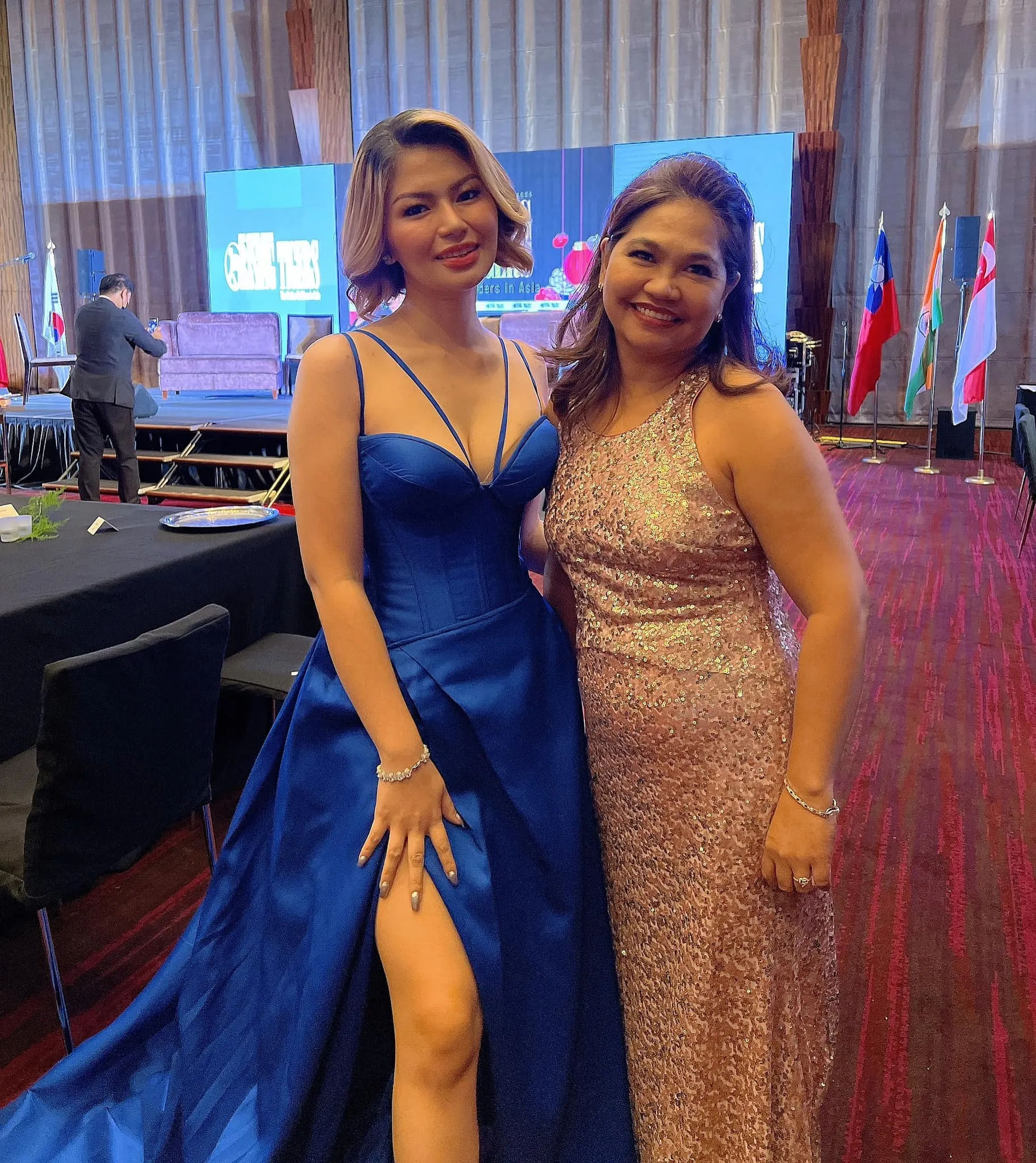 Macaraig is joined by Glamhigh Cosmetics' Andria Terese Nicolas, VIP Swing's Becky Garcia, Miss Korea Carolyn Tan, Ever Bilena's Denise Sy, Eralista Worldwide's Erarev Bacho, Rising Dragon's Leo Ortiz, Rhodium688 Builder's Princess Consing, and Frontrow Enterprises' RS Francisco and Sam Verzosa on the Most Stylish Rising Tigers list.
Fierce Goddess Embodying Her Brand's Success
"It is always important that we should look after what is comfortable for us to wear to show the most captivating style we can project in the eyes of our audience," explained Macaraig during the ceremonial turnover and recognition ceremonies at the Grand Hyatt Hotel at the Bonifacio Global City in Taguig.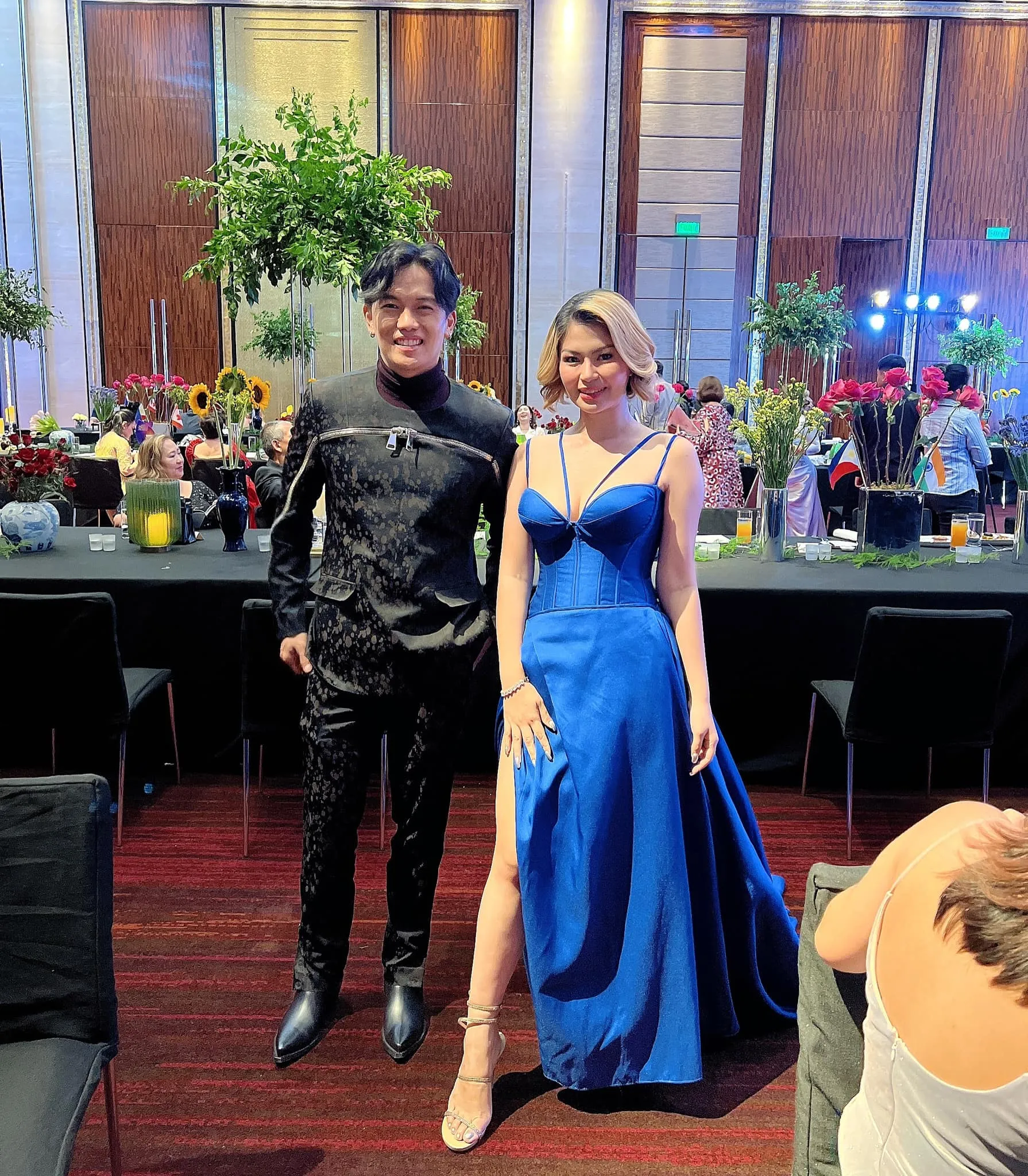 True to form, the styling by Patrick Henry Mergano is spot on. All of Macaraig's photographs are picture-perfect—and fashionably fierce.
Always showcasing a flawless leg slicing through her flowing sapphire blue gown, her shoulders held high by a bustier delicately propped by sapphire ribbons and her neck-length blonde hair serving as the crowning glory to a most alluring face, the glamorous make-up by Christopher Reodanga Fajardo and hair by ウマリ ロビン are outstanding.
"If you want to look more beautiful, wear clothes and style yourself based on what makes you look more attractive. Always remember that it should go with your skin color, your physique, your aura, and your personality," Macaraig added.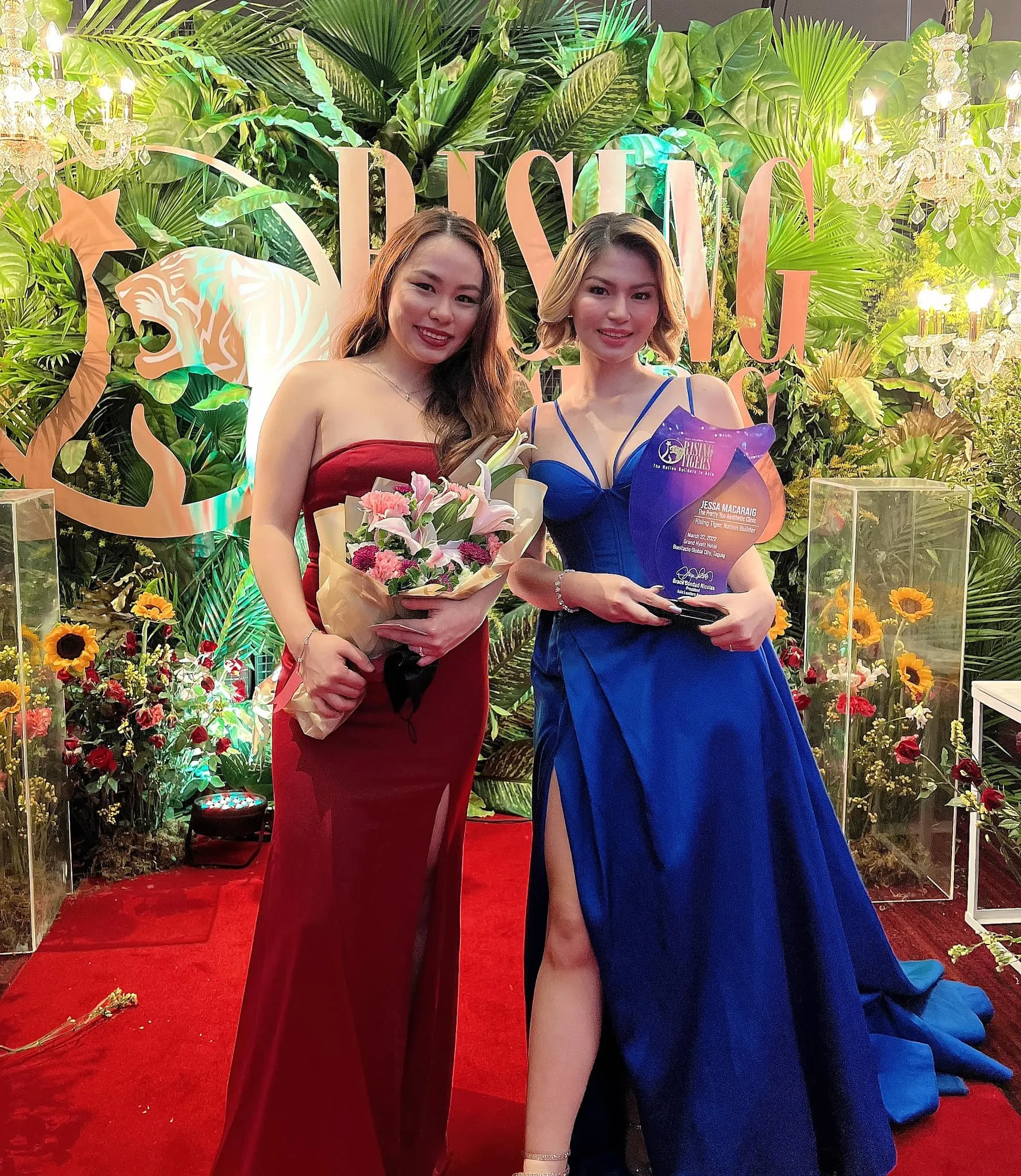 Walking the Talk: "The Pretty You" Is Achieving More
Indeed, she is the evening's Sapphire Tiger, proof that walking the talk of your beauty brand and aesthetics is the best testimonial to grow your market base.
"We are so blessed that The Pretty You is continuously growing. As of now, we have eight operating branches and three under construction," Macaraig shared.
Seeing more branches open is no longer a surprise with Macaraig's looks and aura embodying her brand's mission-vision and success wherever she goes.
"We are so grateful to share that we will be opening soon The Pretty You Prime, our biggest branch with its surgery rooms!" Medical and technological expansion is no mean feat.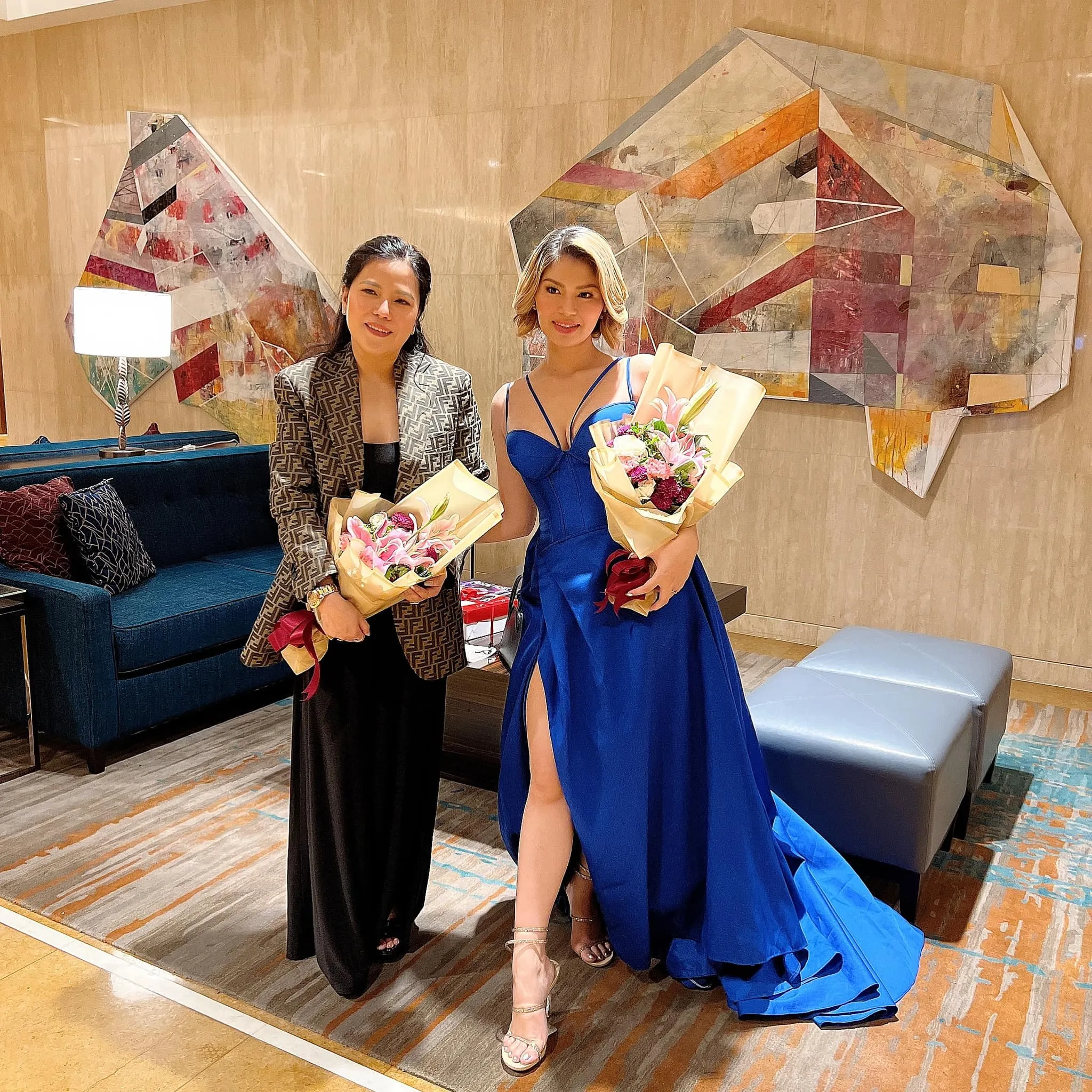 More than that, "with awards and recognitions like the Rising Tigers, Nation Builders Awards from different award-giving bodies and the growing number of clients who are trusting our services,  The Pretty You is on the road to achieving more."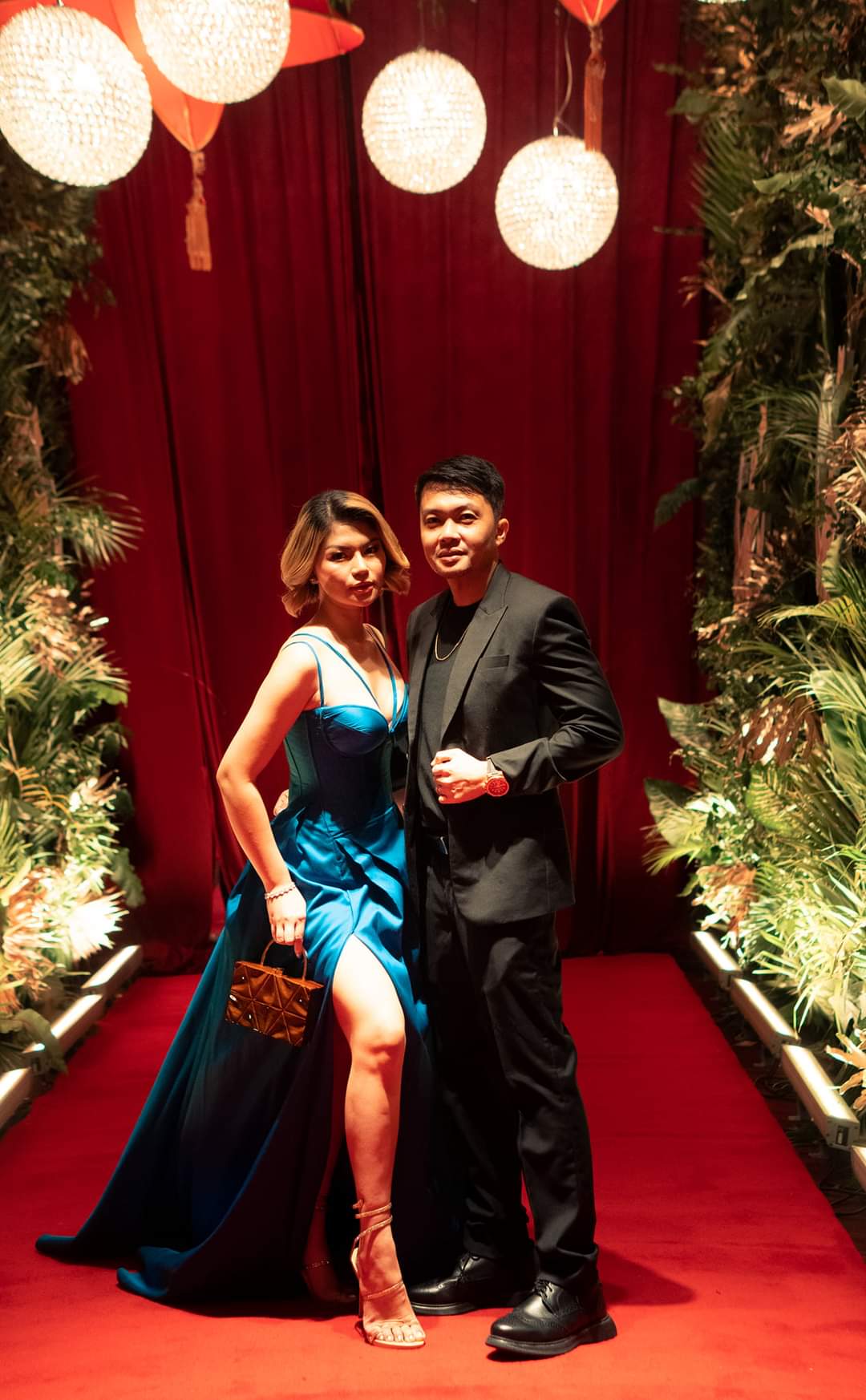 Rising Tigers Magazine Makes Big Waves
Rising Tigers Magazine was conceptualized to feature the latest in Asian and Philippine business and society, with 80% of its pages dedicated to business and 20% to society lifestyle, with special focus on the success stories of veteran and emerging business icons and personalities that move and shake various industry sectors.
Thus, for the twin maiden issues, Frontrow Enterprise's power duo—RS Francisco and Sam Verzosa—share their secrets to success as multi-awarded entrepreneurs and multimedia personalities who propelled Frontrow into the international arena, empowering Filipinos and raising the bar of Pinoy entrepreneurship.
Rising Tigers Magazine's editorial board and content are power-packed with the editorial team populated by accomplished and ultra-successful tycoons and titans in Philippine business: Yupangco Group of Companies' Robert Laurel Yupangco, grandson of former President Jose P Laurel; The E-Hotels and Resorts' Dr. Elton See Tan and Tan Yu III, father and son heirs to billionaire fortune; and, TAG Media Group's Andrew Troy Nicolas and Grace Bondad Nicolas, publishers.
They are joined by Rising Tigers Magazine's columnists Susan Afan of the Magsaysay Foundation and Elizabeth Timbol of the IELT Group with Karren Cernal of the Zoomanity Group as Editor in Chief.
Rising Tigers Magazine will also be available in hotels in and around Metro Manila.
Who's Who of Philippine Business as Guests
Macaraig was joined by a veritable who's who during the recognition ceremonies of the 50 Rising Tigers, Nation Builders who were handpicked to become the stars in the magazine's fabulous first issues.
She was joined by Alfamart's Harvey Ong, Chalkboard's Albert Tablan, Three Bears' Rami Chahwan, Pepsi's Fred Ong, and PT&T's James Velasquez.
Also among the featured personalities were Elabram System's Mikel Yaw, Mernels' Merle and Carmela Balicao, Prime Philippines' Jet Yu, 3D Packaging Corporation's Jaie Ador, and Mondelez International Philippines' Toby Gatchalian.
Fabulous, too, were FPG Insurance's Gigi Roda De Pio, Reyes Haircutters' Les Reyes, MVT Group of Companies' Miguel Tan, Tabanda Music's Adonis Tabanda, CreatiVoices Productions' Pocholo De Leon Gonzales, CNN's Vanessa Verzosa, and Mr Freeze Purified Tube Ice's Gerry Santos.
Among the corporations represented were J&T Express, Skin Magical, 247 AI Philippines, Fredley Group of Companies, and AstraZeneca, alongside philanthropist Manjinder James Kumar's children.
Award-winning entrepreneur RJ Ledesma hosted the event with the fabulous Becky Garcia.
Publisher:
Tag Media Group
For Advertisement:
Email: president@rising-tigers.asia
Website: rising-tigers.asia
Mobile: 09778978877