The population has started to have concern about their impact on the environment and growing awareness of sustainability. This consciousness springs into judicious choices–be daily ones such as recycling and opting for eco-friendly products or as eminent as choosing a house one will call home.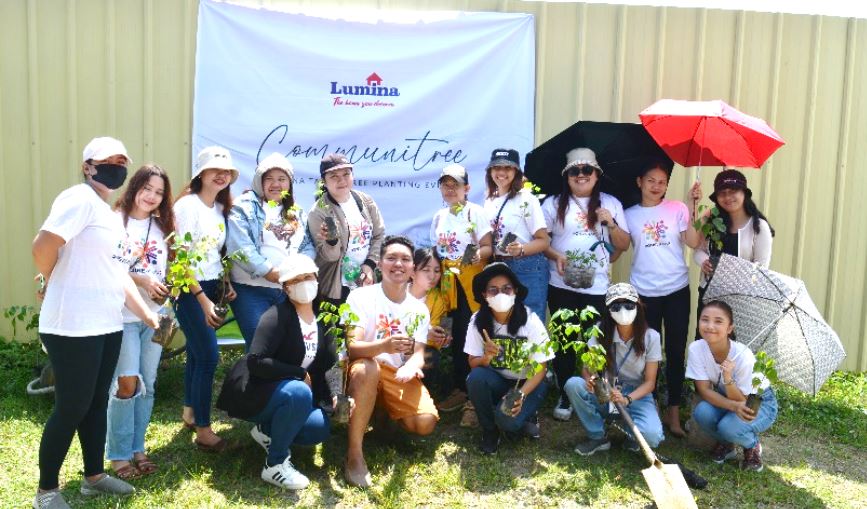 Lumina Tagum employees and sellers gather to participate in CommuniTree, tree-planting eventAlongside the aspiration for greener lifestyle, property developers like Lumina Homes are incorporating environmentally-friendly practices into their projects that will enable sustainable living options.
One tree at a time
Helping create a greener environment, the leading affordable housing provider in the Philippines recently held Communitree, a tree planting event in Lumina Tagum, aiming to celebrate Earth Day and safeguard the environment.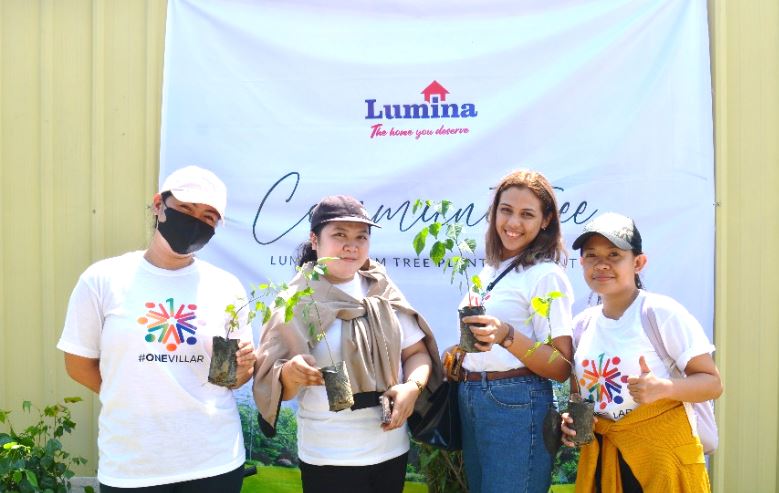 Joining the green initiative are Lumina Tagum marketing staff members, top-performing sellers, and was led by Lumina Division Head Ester Lomoya and Lumina Production Head Edward John Francisco.
"Today, we commemorate Earth Day through our tree planting event, CommuniTree. Through this, we take huge steps towards creating a greener community. We plant trees not only to safeguard our homes but also the environment that surrounds us," Lomoya hoped during the event.
One home at a time
The event was also inspired by each house built by Lumina Homes, which is patterned on sustainability and the yearning to create a positive impact on the lives of its homeowners.  
In the 22-hectare Lumina Tagum, nestled in Purok Maharlika, Brgy. Cuambogan, they offer affordable house and lot units that allow future homeowners to have the much-desired green lifestyle.
The subdivision features Angeli Townhouse, a two-storey house with 42-square-meter floor area on a typical 36-square-meter lot, and Armina, also a two-storey home and available in Duplex and Single Firewall house types. Armina has three bedrooms, floor tiles, and with lot sizes ranging from 54 to 63 sqm.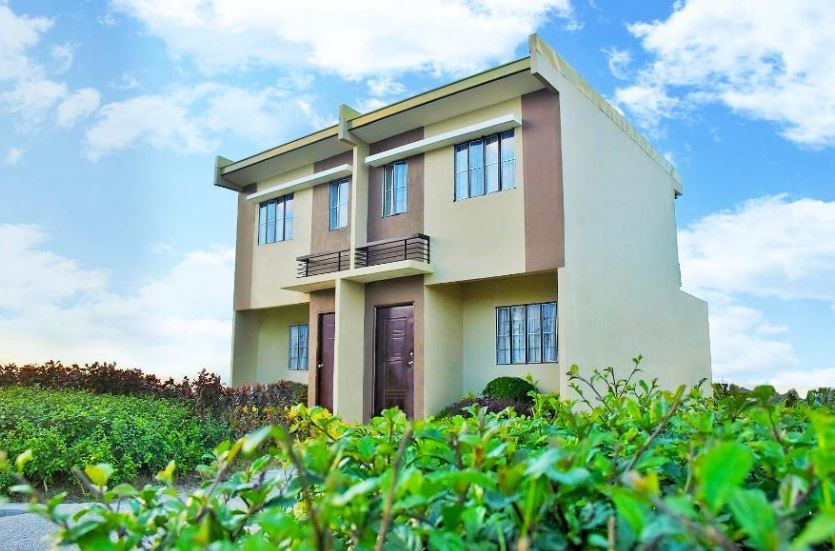 These homes are designed to be energy-efficient. They are well-ventilated and fitted with well-thought-out designs and structures. These features boost natural ventilation or airflow, help cut electric consumption, and help homeowners save on utility cost in the long run.  
Right at the doorstep, homeowners are also welcomed by lawns and open areas where they can grow their garden and their own slice of greenery. A few steps beyond the houses, eco-conscious house hunters can see solar powered-street lights, open spaces, a covered basketball court, a multi-purpose hall, a playground, a guarded entrance, and a shuttle service for its homeowners.
This development is also adjacent to a number of tourist spots, including San Agustin Botanical Park, the largest Holy Rosary at Christ the King Cathedral, the Tagum City River Cruise, and the Night Market. 
The property is also accessible through the Provincial Road and the Daang Maharlika Highway and is near essential establishments, making this all-economic residential development an even more enticing home option.
For more info, contact (0917) 629 6523 or visit https://www.lumina.com.ph.
#HappeningPH #TagumCity #LuminaHomes #LuminaTagum #sustainability #ArminaHome #EarthDayCelebration #EarthDay #savetheEarth #lovetheEarth #CommuniTree #treeplanting #seedlingplanting #environmentfriendly #environmentalactivity #environment #ecofriendly