In 2020, Deniece Milinette Vargas Cornejo initiated a successful movement, rallying a group of individuals opposed to misogyny to support her cause.
She launched the Black and White Empowered Facemask movement, not only in response to the COVID-19 pandemic, but also to empower women and ensure their safety throughout their lives.
The movement provided aid to the Philippine National Police and rescued numerous women and children from violators.
In line with this, Deniece attended master classes in International Policies and engaged in diplomacy dialogues.
Her commitment to creating a safer community was soon acknowledged and recognized by Retired Police Brigadier General Diosdado "Dado" Tolentino Valeroso, Executive Director of the Emergency 911 National Office under the Department of Interior and Local Government (DILG).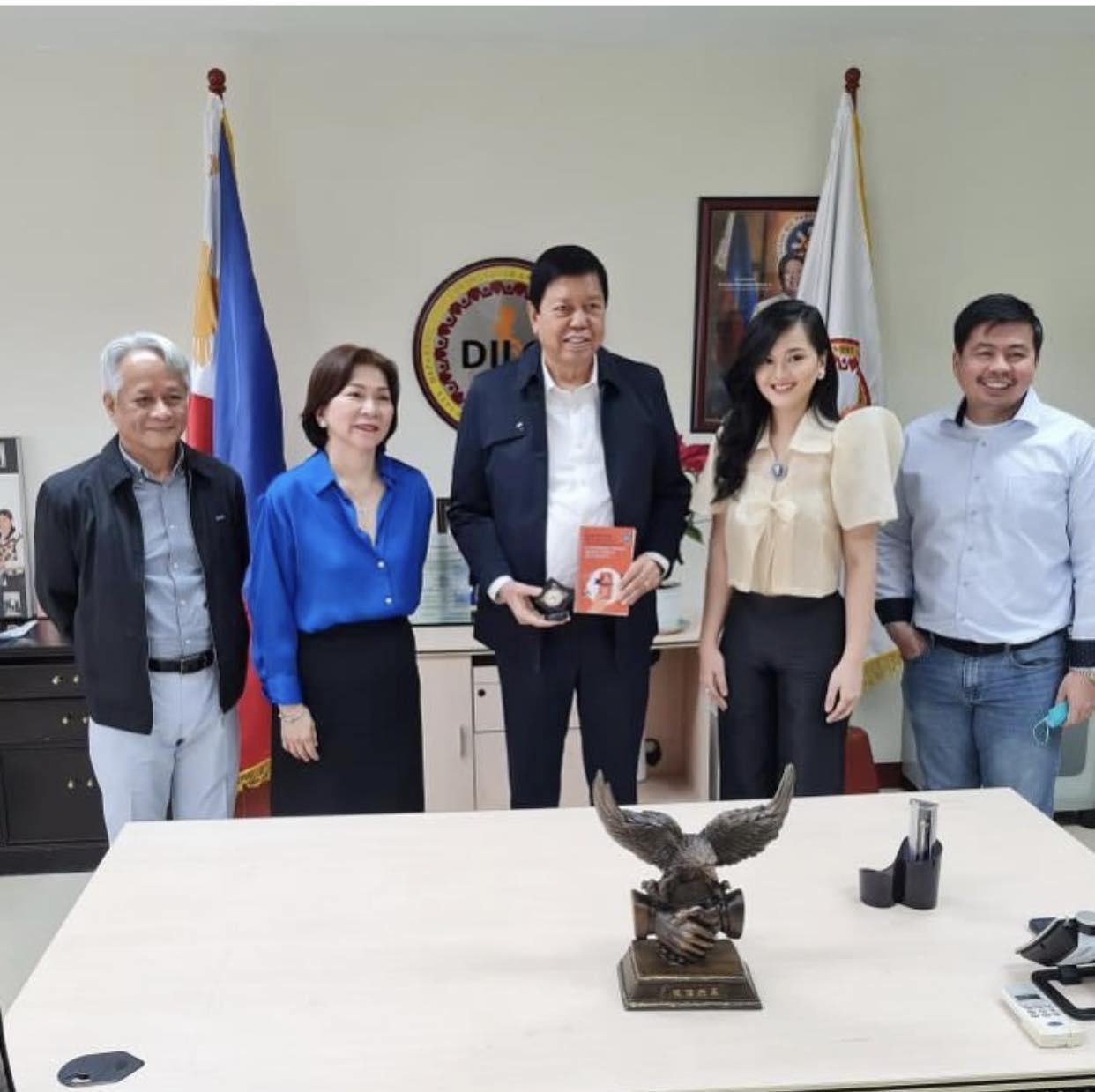 Courtesy Visit to DILG: (L-R) General Diosdado Valeroso, Executive Director of Emergency 911; Elizabeth Deleon, Assistant Secretary for Community Participation; Felicito A Valmocina Undersecretary for Barangay Affairs; Deniece Milinette Vargas Cornejo; and, Engineer Johfel Valmocina.
Valeroso recognized Cornejo's commitment to the Vision, Mission, and Goals of the Emergency 911 National Office by naming her the First Emergency 911 National Ambassador.
He lauded Cornejo for dedicating her time to actively promoting the 911 Hotline, thereby raising public awareness and educating citizens on:
The importance of calling 911 in during emergencies, and
The swift response the public can get from dedicated telecommunication and the first responders.
Former President Rodrigo Duterte appointed Valeroso, a retired police superintendent, as Executive Director in May 2017 to help implement the 911 Emergency Hotline designated as the nationwide hotline for public safety and crime prevention.