28-year-old Aly, a graduate of the Diageo Bar Academy, confidently tends to the bar as she breaks through barriers and emerges victorious as the first female overall champion of the highly anticipated Diageo World Class Philippines Bartender of the Year 2023 competition, making history in the process.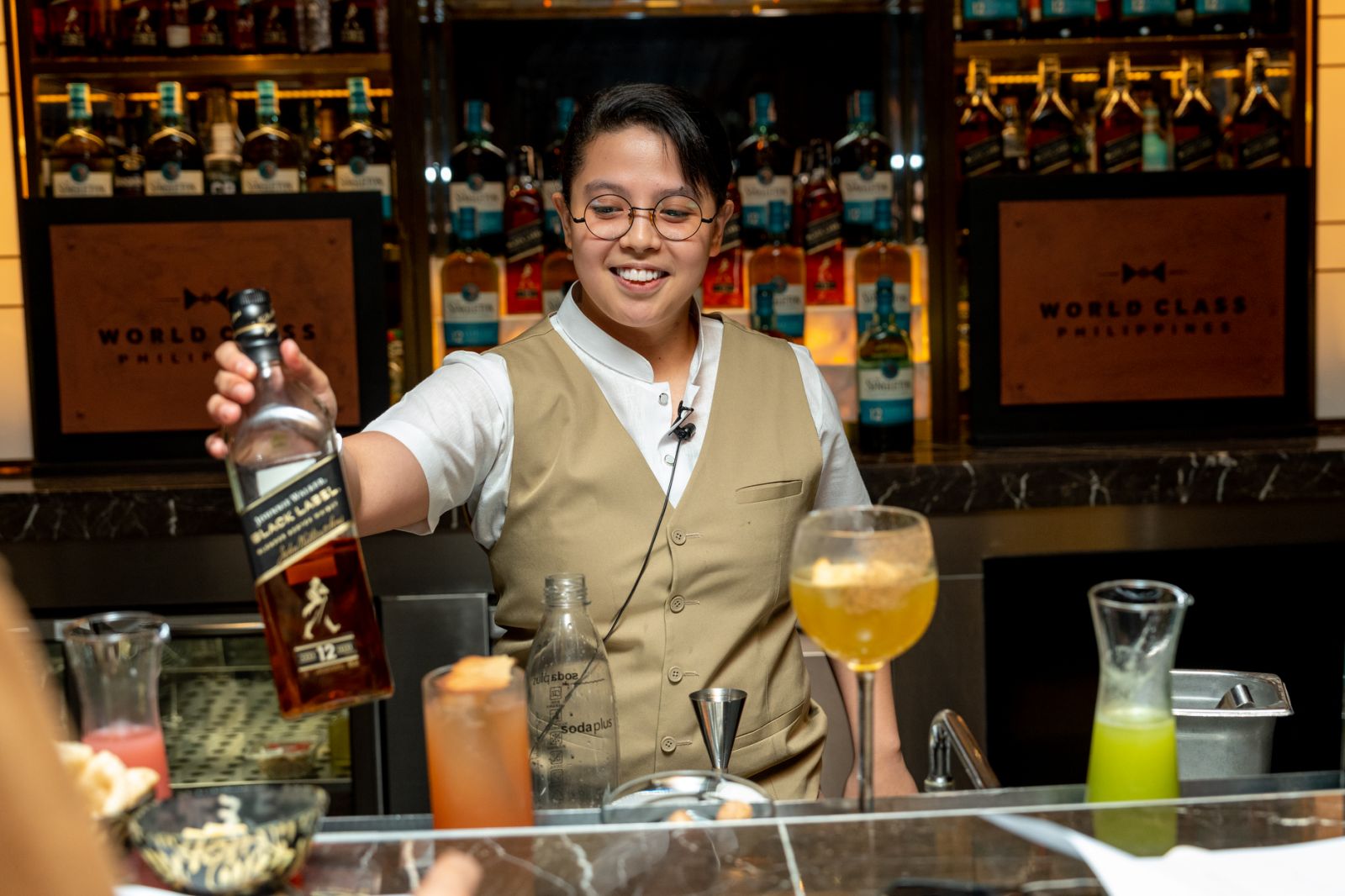 TAGUIG, PHILIPPINES [18 July 2023] — Diageo, the maker of some of the most iconic and popular liquor brands in the world such as Johnnie Walker, Singleton, and Tanqueray continues its mission to inspire people to drink better – not more – and create unforgettable experiences by elevating the skills of bartenders through the Diageo Bar Academy.
Diageo Bar Academy provides a platform for bartenders to raise the bar and enhance their career through training and education since 2010. In the Philippines, Diageo Bar Academy has reached 3,000 Filipino bartenders. In January 2023, the Academy has trained an additional 830 Filipino bartenders across 240 outlets from Metro Manila, Greater Luzon and Visayas.
"Diageo Bar Academy is one of the main initiatives of the Championing Inclusion & Diversity pillar in our Society 2030: Spirit of Progress program. We believe that the bartending profession is open for all genders, and we are happy to see 30% female bartenders taking part in the Diageo Bar Academy. We are looking forward to continue to inspire both male and female bartenders to upskill their profession into world class levels. This is why we are very excited to have one of our Diageo Bar Academy graduates, Alyssa Lorenzo or also known as Aly, represent the Philippines in the upcoming World Class Competition later in the year", says Rian Asiddao, Reserve Brand Ambassador and Diageo Bar Academy Trainer.
It was a momentous occasion for the local bartending industry when 28-year-old Aly, a graduate of the Diageo Bar Academy, shattered its glass ceiling by becoming the first female overall champion of the recently concluded Philippine leg of the Diageo World Class Philippines Bartender of the Year 2023 competition. Aly will go on to represent the Philippines in the elite World Class Bartender of the Year competition which will take place in Sao Paolo, Brazil in September 2023.
We sat down with this exceptionally talented and creative mixologist to ask her about what she believes it takes to excel in her highly competitive chosen field, and she shared five unique insights into what goes on in the minds of champions.
Mixing mastery in action. Aly expertly blends flavors with finesse and precision.
Honor your passion. Aly likens her discovery of bartending to love at first sight. It was as if lighting struck her as a sophomore in college, seeing a flairtending exhibition and wanting more than anything to be able to learn the amazing skills the bartenders showed off with ease. This drove her to learn everything she could about the profession and, from that first moment on, she has never lost sight of that love and excitement for the craft. This passion carried her from college to her first job at 5ynco, to her current position as head mixologist at Xi by Café Guilt.
Embrace adversity. It will always be true that nothing good comes easy, and that is a fact that you will have to come to terms with if you want to perform well in any field. Learning to take critique, criticism, and even outright negativity and manage these in a healthy manner is what separates the legends from the "also-rans". "I think it's normal to receive negative comments," Aly notes, "but the more I experienced discouragement, the more I wanted to prove myself and the fact that I can do better each day. I was patient, I persevered, and I became stronger."
Work well with others and engender a supportive community. Aly found the value of companionship and knowledge early on. It was through involvement in a creative community of other bartenders that she found a connection that enabled all of them to build off of each other's strengths and learn from each other's experiences. After all, a rising tide raises all ships.
Aly emphasizes that workplace friendships play an important part in her professional life. "It's not all about saying 'Hi' and 'Hello', it's all about lifting each other and offering helping hands to meet each other's needs. Healthy competition and community pushes everyone to win. Day by day we discovered a lot of things that helped us enhance and develop our drinks until it hits the best spot."
Today's industry, competitive as it is, has grown in leaps and bounds when it comes to fostering collaboration. This is especially notable when you realize that many of the gender biases that once plagued the industry are no longer the norm. In fact, when asked if bartending, and particularly bartending competitions, was a "boy's club", Aly staunchly denied this and said that "my 'Kuyas' offered a lot of help during competition!"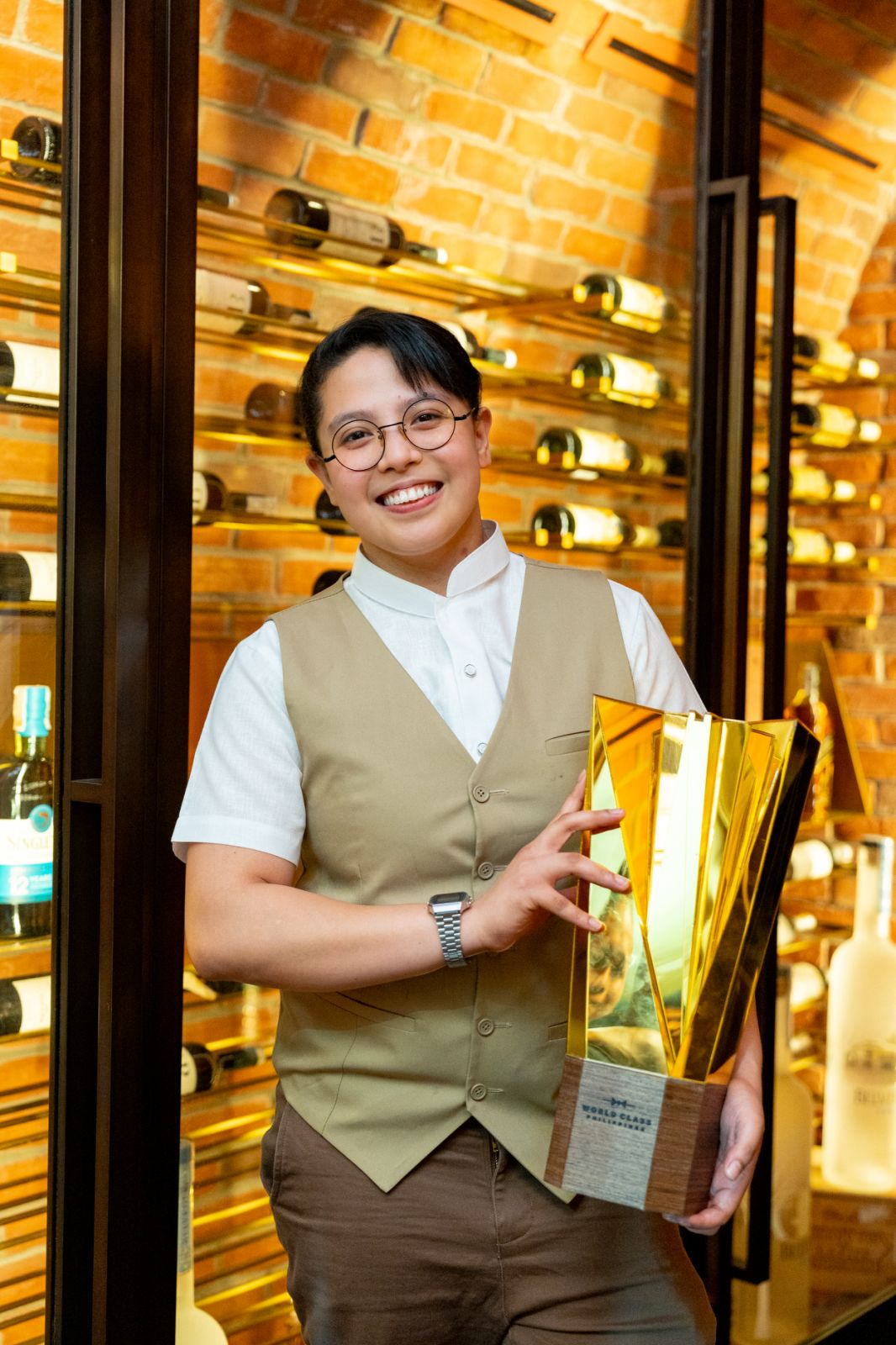 Play to your strengths. Aly's winning cocktail, Sugid, was subtlety in gastronomic form. Conceptualized through her pride in her heritage and her desire to highlight the Filipino values sikap, sipag, at tiyaga, the white sphere served atop a banana leaf isn't what comes to mind when one thinks of cocktails. It is, however, a perfect representation of who Aly is – a Filipina who got where she is today through the said values, dedication and hard work.
Learn the differences between real and imagined limitations. While some limitations are very real, such as the need to sleep and eat, others are purely imaginary. Case in point, you can be a girl and be a bartender—a very good one. "Not everyone knows the capabilities of a female bartender, which is mainly underestimated by everybody," shares Aly. Refusing to accept limitations of gender, race and orientation biases is what has put this lady on the map. She knew she could do everything and anything a male bartender could and has taken it upon herself to learn and grow to be able to bring the very best skills to the table. A proud proponent of Pinay Pride, Aly proudly exclaims, "Mabuhay tayong mga Pilipina!"
As Aly continues to train in preparation for her faceoff with the representatives of other countries, her colleagues cheer her on. Many of them came through the same training as she did at the Diageo Bar Academy, which serves as the fertile environment where many of them have nurtured the same passion for excellence that Aly exemplifies.
Aly is the first female World Class Champion showing the world that bartending knows no gender. Providing an equal playing field for ambitious mixologists and bartenders as well as recognizing and nurturing talent to those who wish to take up the craft is one of the driving goals of Diageo Bar Academy. With this win, Aly is undeniable proof of the potential that this organization can unlock, and the drinking public can look forward to reaping the benefits.
About Diageo
Diageo is a global leader in beverage alcohol with an outstanding collection of brands including Johnnie Walker, Crown Royal, J&B, Buchanan's and Windsor whiskies, Smirnoff and Cîroc vodkas, Captain Morgan, Baileys, Don Julio, Tanqueray and Guinness.
Diageo is listed on both the London Stock Exchange (DGE) and the New York Stock Exchange (DEO) and our products are sold in more than 180 countries around the world. For more information about Diageo, our people, our brands, and performance, visit us at www.diageo.com. Visit Diageo's global responsible drinking resource, www.DRINKiQ.com, for information, initiatives, and ways to share best practice.
Celebrating life, every day, everywhere.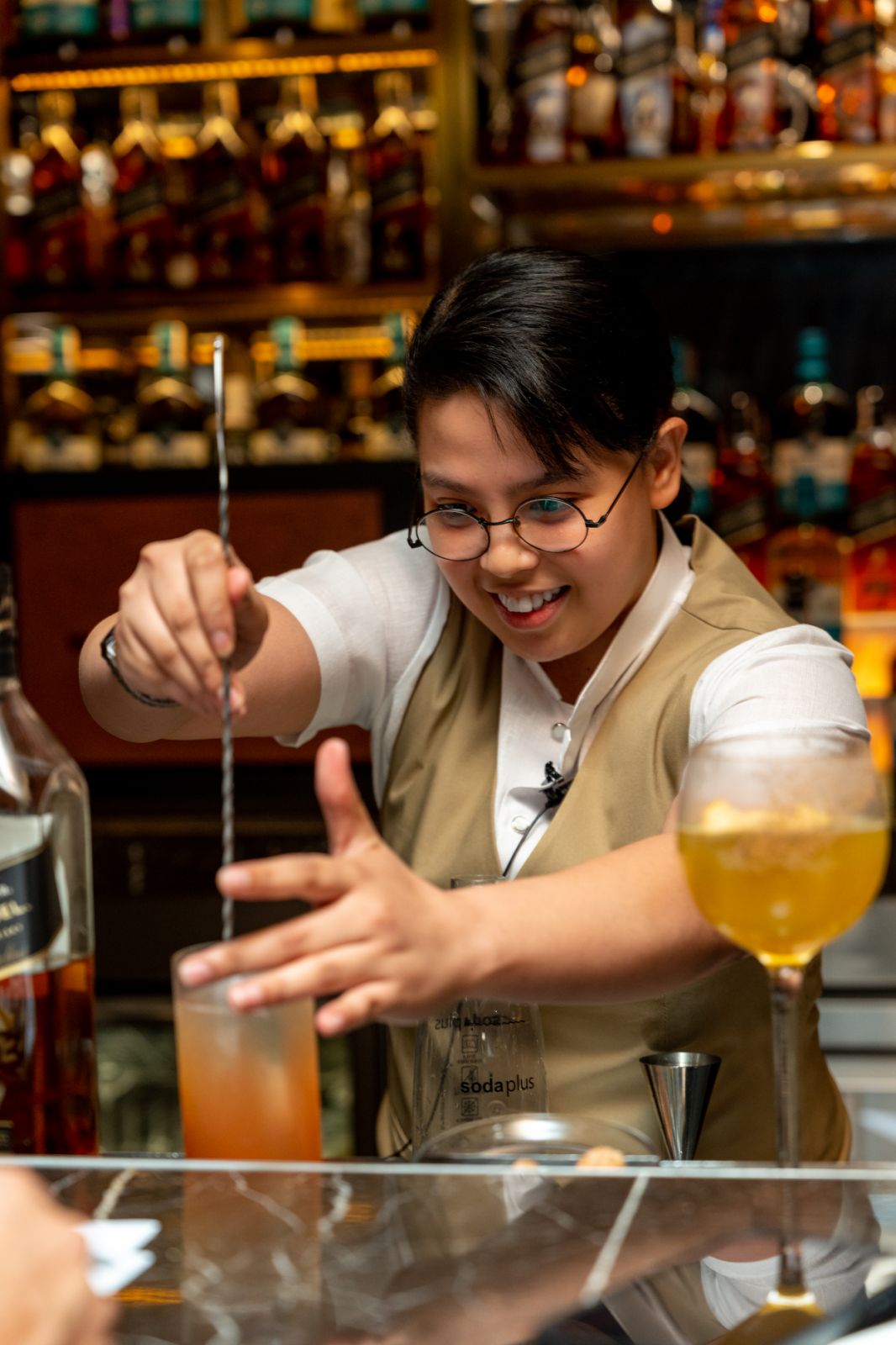 #HappeningPH #Diageo #baracademy #bartending #bartenders #liquormakers #liquor #JohnnieWalker #Tanqueray #Singleton #mixologist #flairtending #competitions #worldclass #drinkbetternotmore