Manila, Philippines [22 June 2023] — CHINT, a global leader in smart energy solutions, is rapidly expanding their business in Asia Pacific (APAC). CHINT had been listed twice in Forbes' top 50 Asian listed companies in the electrical equipment industry. Today, it is the largest manufacturer of circuit breakers in the world – producing up to 3 million circuit breakers daily to serve the needs of the world.
The company's smart factories utilize intelligent manufacturing as a crucial element to enhance their production capacity and improve order delivery efficiency. By leveraging the Industrial Internet of Things (IIoT), CHINT integrates research and development, manufacturing, quality control, logistics, and warehousing to streamline their operations and ensure timely production. For example, CHINT's intelligent manufacturing plant in Wenzhou, China, reduces production and operation cost by 43% and increases production efficiency by 335% compared with the traditional workshop.
With over 35 years of global experience and a team of the industry's best engineers and research scientists, CHINT partners with businesses, governments, and communities in APAC to reimagine smart energy solutions with next-generation innovations to Empower the World. CHINT offers Power-to-Plug solutions that propel organizations in the United States of America, Europe, West Asia and Africa and Asia Pacific to success with customizable, realistic, and superior quality products and services that meet their business, environmental and social goals.
CHINT's Rapid Business Expansion of Footprint in APAC
Last year, the company inaugurated their APAC presence through the launch of its state-of-the-art Innovation Lab and Asia Pacific Headquarters in Singapore. The launch was co-officiated by Guests-of-Honor Singapore's Minister of State for the Ministry of Trade and Industry (MTI) and Ministry of Culture, Community and Youth (MCCY), Ms. Low Yen Ling, and Ambassador Extraordinary and Plenipotentiary of the People's Republic of China to the Republic of Singapore, Her Excellency Sun Haiyan. Special guests who graced the event included Mr. Lim Tse Yong, Senior Vice President of Capital Goods from the Singapore Economic Development Board, and Dr. Thomas Chai, Senior Director of Engineering from the Singapore Polytechnic. Since then, CHINT's 400m2 Asia Pacific Headquarters Innovation Lab has become the go-to platform for businesses, governments, academics, and communities in the region to experience live demonstrations and simulations of proof-of-concept such as EV charging stations, intelligent water systems, photovoltaics, and more. These smart energy technologies are applicable for functions including built environment, data centers, industrial sector, and smart cities.
Additionally, CHINT also established offices in Philippines and Malaysia, while expanding their market share in Indonesia, Vietnam, and Australia. The company has since implemented high-profile projects in the different countries they now have presence in.
CHINT completed projects with Philippines Electric Cooperative such as the Sta. Barbara Substation and Mabiga Substation of Pampanga II Electric Cooperative (PELCO II), supplying high-voltage electrical equipment and transformers to bring electricity to Philippines' rural areas, remote regions, and off-grid islands. In the near future, CHINT will be providing 10MVA HV Substation equipment for Oriental Mindoro Electric Cooperative, Inc. (ORMECO). CHINT has also been continually making investments to train and develop local engineers and technicians, aiming to nurture more talents within this specialized field.
In Indonesia, CHINT has plans to scale up the implementation of renewables in the country's energy mix to 23% in the next two years. This is in line with Indonesia's goal of achieving net-zero emissions by 2060.
In Australia, CHINT supplied over 10% of the Green Bank Network (GBN) project's power inverters, which amounted to AUD30 million. The company also contributed to the Western Downs Green Power Hub project and 88MW Mica Creek solar farm that spans over 198 hectares.
Other than operationalizing large-scale projects, CHINT also plays an active role in educating like-minded individuals in the smart energy industry on the importance of delivering safe, reliable, and sustainable solutions. Their industry experts are conducting seminars in APAC, for example in Vietnam where they had recently concluded 2 sessions, sharing market-specific insights and best practices. They participated in panel discussions on how to balance strategies with sustainability, risks and economics at the Indonesia Cloud & Datacenter Convention 2023.
Disrupting the Smart Energy Industry through Customized Solutions
To date, CHINT has been working together with their customers in the Asia Pacific region to customize solutions that will solve their unique business and environmental problems, as well as address industry challenges such as Remote Factory Acceptance Testing.
"CHINT's products and services that have been certified by international companies such as DEKRA are competitively priced – a business offering that is disrupting the markets in the region. Currently, we are one of the few companies in the industry that offers a combination of High Voltage, Medium Voltage, and Low-voltage products. With our complete range of products and solutions, coupled with our resilient transport network, we implement projects at top speed. With the establishment of new offices in the region, we will continually grow our local presence and apply our local expertise to serve our customers in the respective countries more effectively and efficiently.", says Johnson Luu, Director of APAC at CHINT.
"CHINT has been expanding across the globe in the past years, and we will continuously create new job opportunities in this region. We are committed to nurturing the finest talents. Through our programmes and partnerships with educational institutions in the region, we will also build a pipeline of talents for the future of the smart energy industry. Our goal is for our current and future employees to persistently reimagine smart energy and develop ground-breaking future-proof solutions to empower the world.", says Eva Wong, Director of Human Resources APAC at CHINT.
As part of their expansion plans, CHINT will also establish an office in South Korea in FY2023.
About CHINT Global
Founded in 1984, CHINT's business across smart electric, green energy, industrial control and automation, smart building, and many others, form a full industry chain advantage encapsulating "electricity". CHINT has operations in more than 140 countries and regions, with a revenue of nearly USD16.1 billion in 2021.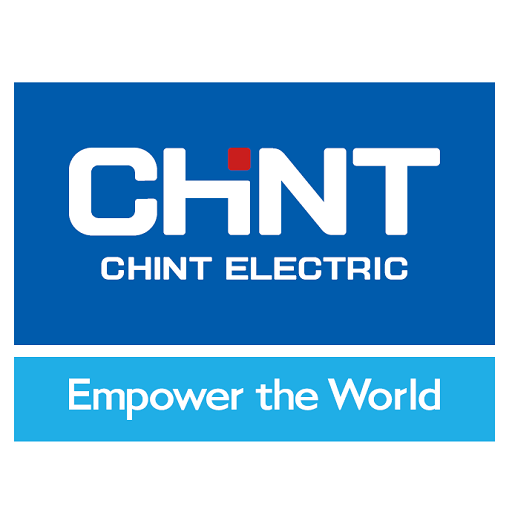 #HappeningPH #CHINTGlobal #smartenergy #APAC #AsiaPacific