- Advertisement -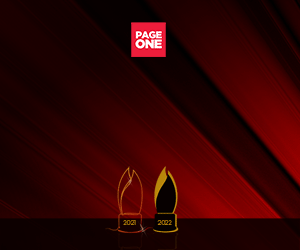 Rami Chahwan, COO of Three Bears Group and President of Domino's Pizza PH—the global leader in pizza delivery—will be honored during the launch of business and lifestyle magazine Rising Tigers: Nation Builders as one of its Top 50 Rising Tigers in the Asia Pacific.
This latest publication will feature the best and the brightest in the Philippines and Southeast Asia who never fail to balance commitment to growth with corporate social responsibility, even during the most trying times.
"Asia Leaders Awards Presents the Top 50 Rising Tigers in the Asia Pacific to motivate us all that, in spite of the challenges, we will emerge triumphant. These are the top leaders with the very new vision of the world now," shared billionaire Robert Laurel Yupangco, an esteemed member of the ALA Board.
Innovating to Boost the PH Food Industry


Rami Chahwan, the brains and brawns behind the successful launch of Tim Hortons and Popeyes Louisiana Kitchen in the Philippines, embodies the inspiring energy boosting the Philippine food and beverage (F&B) industry with global brands.
"I was always passionate about the F&B industry. Even during my Engineering studies back in Montreal, Canada, I worked as a cashier at Tim Hortons—an iconic Canadian restaurant chain—on evenings and weekends to pay for my studies," he shared, looking back when he was first inspired to make F&B his forte.
With his recent appointment as Chief Operating Officer of Three Bears Group, a multi-brand food group, he is geared not only to grow Domino's Pizza Philippines—a 2019 acquisition and of which he is the president—but also to rock the boat with a new beverage player soon!
"This industry is all about surrounding yourself with the right people for you, that will complement your skills and that you can learn from and trust," he explained.
He cited no less than the President of Asia Leaders Awards, Engineer Grace Bondad Nicolas, for her passion and professionalism, saying: "We need more people like her to promote the importance of the F&B sector for the economy and job generation."
Putting Businesses on Steroids: Secret Formula


"My mandate was very simple: take the business and put it on steroids," he said, revealing his secret to success.
His success in turning around the Corporate Restaurants of Montreal was duly recognized and, in six months, he was made Head of Training overseeing 4,000 locations all over Canada.
And, in less than a year, he was promoted further to International Business Manager, a post created just for him.
"The company merged with Burger King to form RBI, the fifth-largest food-service operator in the world!" which took him to Dubai and then Saudi Arabia, and back to the Philippines to test trial Tim Hortons.
Thus, with Rami at the helm, Tim Hortons expanded from 50 to more than 150 sites in only 18 months generating partnerships along the way when he was still in charge of the Middle East Market and, then, successfully launched the brand in Manila in 2017.
He was then asked to start the world conquest of Popeyes in 2018 in Manila. The challenge was "This has to work. If it doesn't, then we just won't be able to scale the business," and he nailed it.
Less than two years and he's set up 16 sites that "are doing four times what the restaurants are doing in the United States!"
With the strength of that success, Popeyes Louisiana Kitchen launched in China, Spain, Mexico, the United Kingdom, and India.
His reward: "I like to spend two days a week visiting the restaurants, and the busiest times are always Saturdays and Sundays, so I go then to show the teams that I'm giving up part of my weekend too."
"I believe that the heroes of our business are our restaurant staff and I learn from them during each visit," he concluded.
Know more about Domino's Pizza Philippines at https://dominospizza.ph.


Recognizing the Leaders of Tomorrow


This milestone, another brainchild of the Asia Leaders Awards (ALA) Committee, will be held on March 22, 2022, at the Grand Hyatt Manila at the Bonifacio Global City in Taguig.
Asia Leaders Awards is only the recognition giving body whose awards committee is composed of respected leaders from different chambers, organizations, and embassies like the Embassy of Singapore, the Embassy of Poland, and the Korean Council among others.
ALA's main objective is to promote the Philippines as a premier business hub and destination in Asia.
For more information about Asia Leaders Awards, visit https://www.facebook.com/AsiaLeadersAwards.