- Advertisement -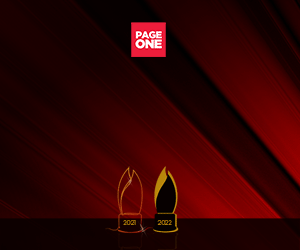 Media company World of Wonder announced last year, August 17, 2021 that the Emmy-winning franchise, RuPaul's Drag Race, is coming to the Philippines.
The new reality competition series Drag Race Philippines is exclusively available on WOW Presents Plus, Discovery+ and HBO Go.
This Filipino iteration of the worldwide franchise joins existing formats in Thailand, Chile, Canada, Holland, the United Kingdom, Spain, Australia, New Zealand, and Italy.
"The Drag Race franchise has shined a spotlight on so many incredible queens from around the world and we are so excited to introduce audiences to the dazzling queens of the Philippines," said World of Wonder co-founders Randy Barbato and Fenton Bailey.
"WOW Presents Plus was created to serve as a springboard for underrepresented voices, so we are thrilled to exclusively premiere Drag Race Philippines on the platform for our global viewers."
A cultural staple produced by World of Wonder since 2009, RuPaul's Drag Race franchise is available in 193 countries through network partners and the WOW Presents Plus SVOD.
The series has a total of 19 Emmy wins, making it the Television Academy's most-awarded reality competition show in history.
In 2018, Drag Race became the first series to win Best Reality-Competition Program and Host in the same year, a feat it repeated the following year.
The Drag Race universe created by World of Wonder now encompasses numerous spin-off series on both linear and streaming: the world's largest drag culture convention, RuPaul's DragCon; merchandise lines; albums; and a Las Vegas Revue.
Drag Race Philippines is produced in the Philippines by Fullhouse Asia Production Studios, Inc, in conjunction with World of Wonder Productions, Inc.
Randy Barbato, Fenton Bailey, Tom Campbell, and RuPaul serve as series executive producers.
Season 1 Queens Bio Philippines
Brigiding
Brigiding is one of the most talked about names in Philippine Drag. After watching a drag performance, she got inspired and quit her job in the film industry to start 9 drag career. Brigiding is a member of the Divine Divas. She has been featured in Pride parades and drag events both in the Philippines and abroad.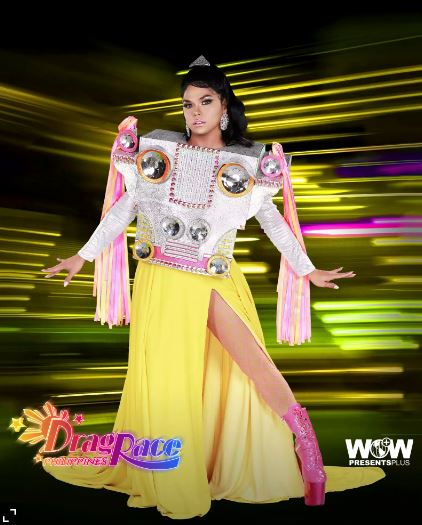 Corazon
A crowned pageant queen with a list of titles on her sash, Corazon has jumped from one beauty contest to another competing in both male bikini contests and provincial Miss Gay events and talent shows. Other than drag, Corazon has beat the face of several Filipina Celebrities and created couture dresses for her fellow drag queens. She also designs costumes and wardrobes for other drag and beauty queens.
Eva Le Queen
Eva Le Queen's Drag is inspired by literary and cinematic Villains. He worked for 8 years in Singapore as an overseas Filipino worker during the day and as a drag queen at night, she's both a comedy queen and a look queen, who gave up her corporate profession to follow her passion. Eva is one of the founders of Drag Playhouse PH, an online project for Drag Queens during the pandemic.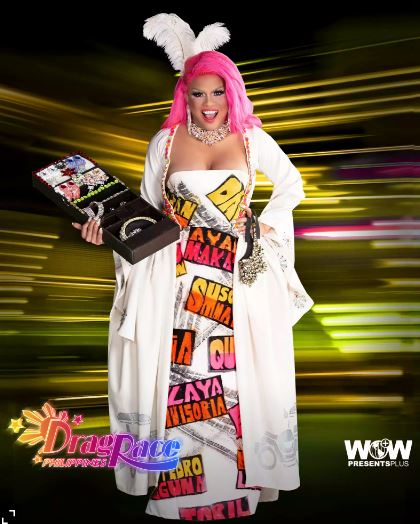 Gigi Era
Gigi Era is the Diva from Down Under. Hailing from Melbourne, she is popular with her death-defying stunts and fabulous real hair wigs in the Australian Drag scene. A former dancer and an airplane cabin crew in Dubai who is now engaged to her fiancé who is also a contestant in the current season of Top Chef Australia All Stars, she is back in the Philippines representing her hometown of Davao in Mindanao.
Marina Summers
Marina Summers is a fierce tropical queen known for her fish looks, hot body, and exceptional talents. She went to mango from her bucolic town of Nueva Vizcaya to work in the creative department of one of the biggest film companies in the country. She performs regularly at Nectar Nightclub and is one of the founders of DragPlayhouse PH which promotes to #KeepDragAlive.
Minty Fresh
Minty Fresh serves looks that kill all day every day. She is a model, a designer, a pop singer, a make-up artist, and a performer. A staunch supporter of LGBTQIA rights, she slays the stage weekly at Nectar Nightclub. Ariana Grande reposted her on Instagram as she led hundreds of thousands of people in performing one of her songs in an election sortie in Manila.
Lady Morgana
A proud Davao Queen and has been doing drag for more than 15 years. A true classic drag queen, with her big eyes, high eyebrows, big wigs and colorful costumes and sometimes horror-inspired make-up. Lady Morgana is known for her comedic and hosting skills, always making sure that her performances are sprinkled with love, laughter, and feelings. She works as a financial advisor during the day.
Precious Paula Nicole
Precious Paula Nicole is one of the most known Filipino drag queens, having been in the drag scene for 11 years now. She is a professional dancer, and is also known for her comedy shticks and impersonation of divas such as Mariah Carey and Asia's Songbird, Regine Velasquez. She is a part of the popular Divine Divas. A star performer at O Bar, the premiere drag club in the Philippines, she is a mother to a host of other popular drag queens.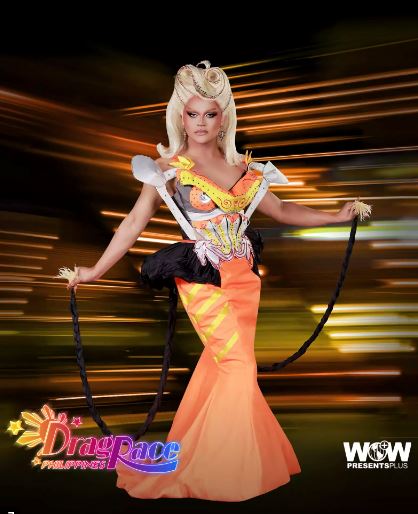 Prince
Before joining Drag Race Philippines, Prince was a Social Media Strategist in Singapore and is relatively new in the Philippine drag scene. Prince's drag is heavily influenced by sci-fi and anime, and believes that "out-of-this-world" has a space in Philippine drag.
Turing
Turing is a professional drag artist with over 7 years under her belt, performing in one of the most known drag bars in the Philippines, O Bar. A Broadway fan and theater kid, who used to be a cheerleader in college, Turing is known in the drag scene as a fierce dancer and a lip sync slayer. Turing had struggled with her weight but drag enabled her to embrace herself and is one of the most beloved and respected plus-size queens in the country today. She is a strong advocate of body positivity.
Viñas Deluxe
Viñas Deluxe started drag while studying college and almost quit drag to focus on her studies. Because of her theatre background, Viñas became known for her comedy performances. She struggled in her family life being away from her mother who works as an Overseas Filipino Worker and haying sisters who made her feel that being gay is just a phase but have found joy in the company of friends who unleashed her wit and knack for comedy. Viñas Deluxe is a member of the beloved Divine Divas. She also owns a wig business and was very active on social media, especially when the pandemic hit, having online drag shows with fellow artists.
Xilhouete
Xilhouete is one of the co-owners and Creative Director of one of the known clubs in Metro Manila, Nectar Nightclub. Xilhouete grew up with her grandmother who had no problems with her joining gay beauty pageants since she was 14 years old. Xilhouete is considered as a drag mother of some of the queens, especially those who have been regular performers in Nectar. A director and an artist, Xilhouete is an advocate for the legacy of senior drag queens who paved the way for drag queens like her.
About World of Wonder
For nearly three decades, award-winning media company World of Wonder has introduced audiences to new worlds, talent, and ideas that have shaped culture.
A pioneer in both scripted and documentary formats across television, film and digital platforms, WOW's prolific portfolio includes global phenomenon, Emmy-award winning RuPaul's Drag Race franchise (VIII/Logo/WOW Presents Plus), Million Dollar Listing LA & NY (Bravo), and Big Freedia: Queen of Bounce (Fuse).
WOW's rich documentary filmmaking pedigree includes premiering seven projects at Sundance Film festival and numerous productions for networks including FIBO, E!, BBC, and theatrical release through WOW Does.
Notable film projects include Mapplethorpe: Look at the Pictures, Party Monster, and The Eyes of Tammy Faye.
World of Wonder has also created a substantial digital footprint with its owned-and-operated streaming service WOW Presents Plus and YouTube channel WOWPresents.
The extended World of Wonder-verse includes music label World of Wonder Records, WOW Podcast Network, and the world's largest drag culture convention RuPaul's DragCon.
Co-founders Randy Barbato and Fenton Bailey have been named to Variety's Reality TV Impact Report, honored with the IDA Pioneer Award, named to Realscreen's Global 100 list, and selected for the OUT100 list for their trailblazing work.
World of Wonder creates out of a historic building/gallery space in the heart of Hollywood.
About Fullhouse Asia Production Studios, Inc.
Fullhouse Asia Production Studios, Inc. is a boutique production company specializing in content development, production management & cross-platform execution for feature film, television commercials and series, digital content, and live events such as concerts, musical theater productions, and on-ground activations.
With more than 300 unique and global projects, Fullhouse Asia comprises dedicated individuals who are keen on producing dynamic, relevant, innovative, and award-winning shows. For more information, visit www.fullhouseasia.com.