Eduard Foloyang will face Zhang Lipeng in the main event of ONE: BATTLEGROUND II on August 13 in Singapore.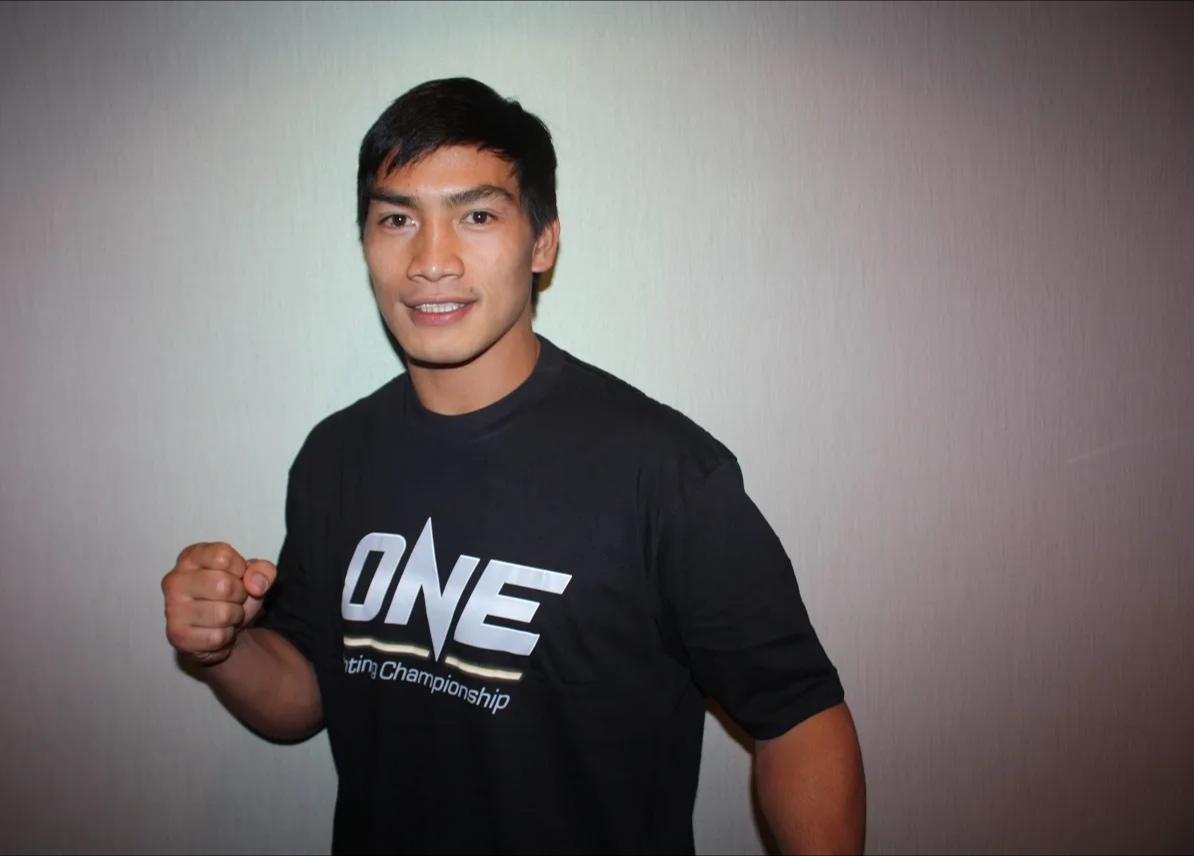 Eduard Folayang Out to Break His Skid at ONE: BATTLEGROUND II
AT this point, Eduard "Landslide" Folayang should have grown tired of the criticism thrown his way, on whether at 36 years of age, the two-time ONE Lightweight World Champion should already hang his gloves for good.
But the proof is in the pudding, that despite the Igorot warrior being on the losing end of his last three fights, he remains on top of his game and can still hang with the best the lightweight division has to offer.
That's why for Folayang, his next bout against Chinese star Zhang Lipeng in the main event of ONE: BATTLEGROUND II on August 13 in Singapore will be a make-or-break match in its truest form.
"I agree and I see it as a make-or-break, meaning break in a literal way that it will be the fight that will break my skid of losses," he said, with his past slide dropping his record to 22-11.
"Every fight is important to me so yes, I need to be so focused to make it this time. This fight against Zhang means a lot because it will give me the opportunity to step forward again, one step closer to my goal of becoming a champion once more."
It's easy to say that Folayang really has nothing else to prove in his career.
Being the face of Philippine mixed martial arts in the past half-decade, he has led the Filipino charge in the realm of ONE Championship as warriors from Team Lakay showed that it truly can be considered as among the best athletes in the world.
Though his legacy is already intact, Folayang argues that he still has a lot more to give.
"I'm not yet done," a defiant Folayang said. "In fact, I'm more fired up than ever."
It has been more than two years since Folayang last draped that illustrious ONE Lightweight World Championship on his shoulders. And there's no question that he misses the feeling of holding that title on his arms and wearing it on his waist.
But his recent skid also means that Folayang is farther than ever from the pinnacle of the lightweight division, which fuels the doubts thrown his way.
Understanding his current situation, the Team Lakay veteran knows that there's only one way to silence the chatter — both on his status as one of the best in the weight class and his capabilities to still be on top whenever he enters the ONE Circle.
"Sometimes people who are doing nothing and have nothing to strive for want you to be like them and they do this by talking negatively and pulling people down," he said.
And the only tonic he has in mind? It's not just to win over Zhang, but to win emphatically.
Folayang's last finish came almost five years ago, when his star shot up the heavens with a third round technical knockout win over Shinya Aoki to capture his first ONE Lightweight World Championship at ONE: DEFENDING HONOR in Singapore.
Seeing that formula further cements Folayang's thinking that a win of that magnitude should catapult him back in the conversation among the next possible challengers for current ONE Lightweight World Champion Christian Lee.
"All I do is to pray harder and train smarter. I believe that in the right time, I will be able to get rid of that skid. And that's why me and my team are working together to bring the win home this time," he said.
But he also knows that he really can't look past Zhang as all Folayang wants is to show that he remains dedicated to his craft and is still one of ONE Championship's elite.
"I want everyone to see and learn how failures will turn into victories if we keep enduring and never give up on our dreams and goals. That's just the message that I want to convey: Never give up on your dreams and never stop improving. I just keep on fighting, continue to watch and learn from others, and be receptive to the advice coming from your coach and team," he said.
"I still have lots of names I have in mind that I want to fight, one of which being that cancelled match against [Yoshihiro] Akiyama. But right now, I need to focus on who's in front of me and that is Zhang. Everything will just follow from there."