Leading telco network PLDT and its wireless unit Smart Communications joined Philippine Business for Education (PBEd) in preparing around 6,000 youth trainees for jobs of the future under the organization's JobsNext program.
"Together with PBEd, PLDT and Smart are working closely with local government units across the country to equip the youth with skills that will make them more attractive to potential employers," said Cathy Yang, FVP and Head of Group Corporate Communications at PLDT and Smart.  
JobsNext is implemented in seven areas: Laguna, Quezon City and Sorsogon in Luzon; Eastern Samar, Samar province and Negros Occidental in the Visayas; and Cagayan de Oro in Mindanao. To support local government units in conducting virtual trainings, PLDT has deployed 100 Home WiFi units while Smart has also dispatched 100 prepaid Pocket WiFi devices to these areas.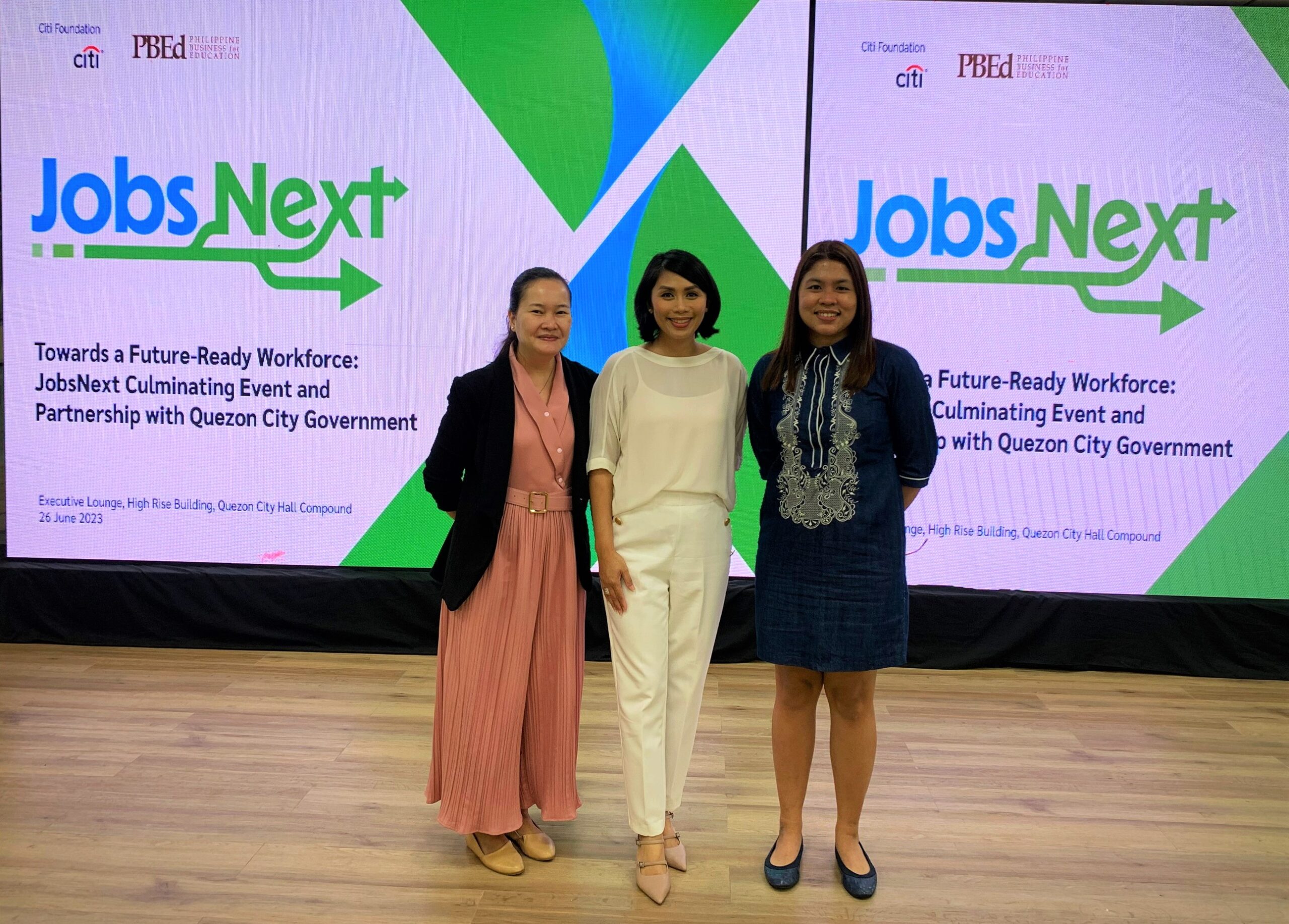 "As workplaces become increasingly technology-driven, it is important to ensure that our young people have the right tools to adapt and succeed in their chosen careers. JobsNext is committed to providing our youth with the training and resources they need to be future-ready," said PBEd Executive Director Justine Raagas.  
The training program highlights development of foundational skills that cover digital literacy and basic technology concepts, advanced Information Technology (Training) learning tracks, and specialized training on cloud and assistive technologies.
A World Bank report on the Philippine Job Market released this year noted that the COVID-19 pandemic made it more challenging for the Filipino youth to enter the labor market. The multilateral lender urged the Philippine government to provide targeted support to young Filipinos by actively incorporating green and digital areas in skills development programs. The World Bank said that surveys indicate that the Philippine workforce lags its regional peers in foundational digital skills.
Based on the Labor Department's regional consultations, most of the emerging opportunities will come from the Green, I.T. and Platform, and Creative industries. The agency sees the IT-BPM sector growing into a USD 59-billion industry in the next three years, opening more than a million new direct jobs.
Support for the JobsNext program aligns with PLDT and Smart's aspiration to help produce industry-ready graduates to meet the increasingly digital demands of industries. This also underscores the PLDT group's close collaboration with the national government, through the Digital Infrastructure pillar of the Private Sector Advisory Council or PSAC. As a PSAC founding member, PLDT's initiatives that connect, digitize, and empower Filipinos and drive the country's economic ambitions are perfectly aligned with the government's key digitalization efforts.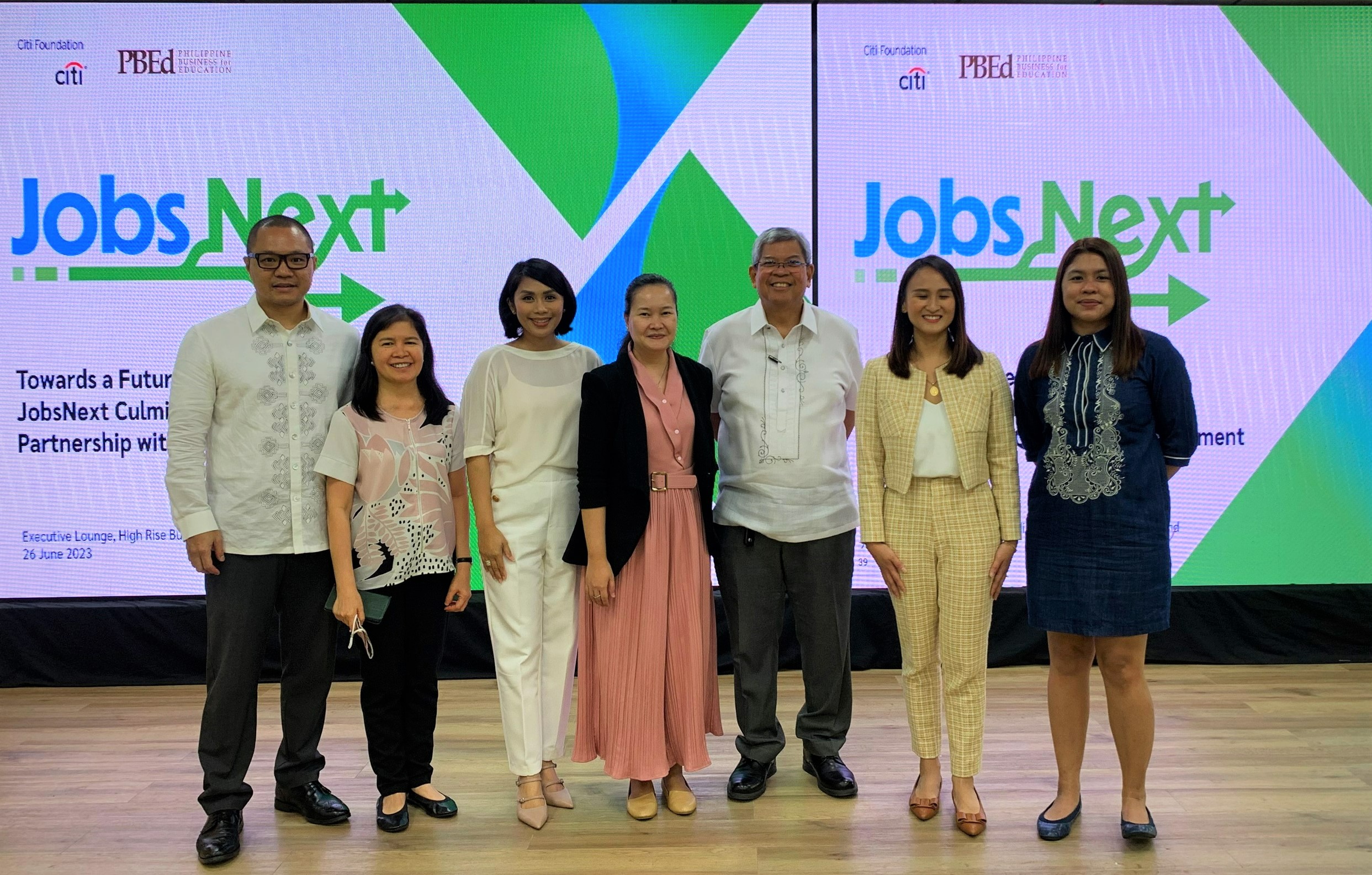 #HappeningPH #JobsNext #PLDT #PSAC #PrivateSectorAdvisoryCouncil #educationalert #educationnews #education #upskilling #digitalinfrastructure #BPED #youth #youthempowerment #employability #digitalskills