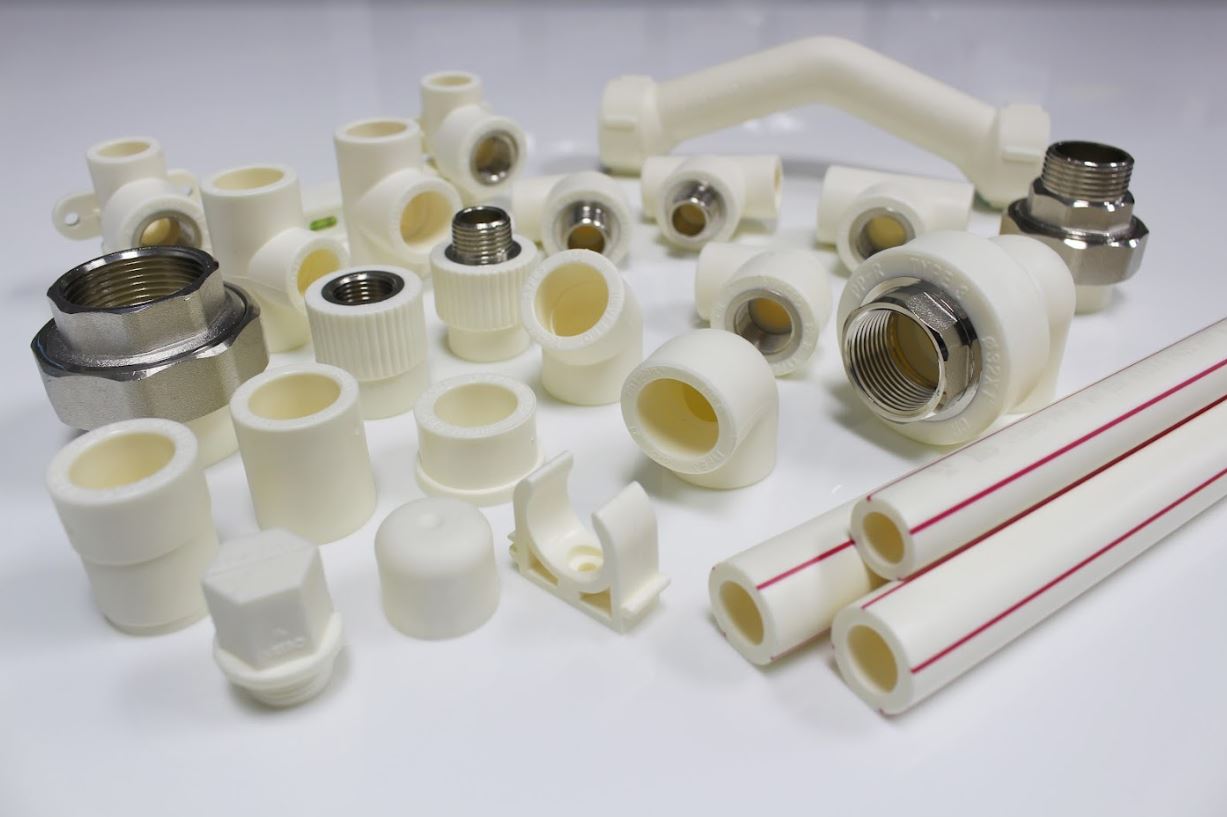 Vesbo Pipes certified to keep your Water safe from Viruses and Bacteria
We live in a time where it is of the utmost importance that we prioritize health above all. With all the viral scares that have recently plagued the world, we need to make sure that our homes and workspaces are built to be safe from viruses and bacteria down from its very foundation. Having a clean and safe waterline system in our homes and offices already helps reduce instances of people getting sick. In fact, the World Health Organization (WHO) states that safe and sufficient water facilitates the practice of hygiene, which is a key measure to prevent not only diarrhoeal diseases, but acute respiratory infections and numerous neglected tropical diseases. 
But, as with most often the case, the clean and safe water from the source could get contaminated via the delivery system – in our pipes. If the piping isn't up to standard, there's a very high chance that we can all still get very sick.  
With that in mind, we are proud to announce that Vesbo PP-R BioCote Antimicrobial Pipes has become the only state-of-the-art German waterline pipe that has been proven and certified to destroy microbes such as viruses and bacteria – making it the pipe of choice of architects, developers, and medical institutions. This is another pioneering innovation of the firm and the first in the world. With a waterline system as sophisticated and "future-proof" as this one, Vesbo is helping raise the overall global health standard. 
At the beginning of the Pandemic, people have been scrambling to make sense of things. Now that we are finally through the worst of it, we have the opportunity to learn from this and start future-proofing our projects. This is what Vesbo BioCote Pipes can do for you and how it plays an integral part with building for the future. By integrating safety measures like this, your future space is ready should another viral emergency comparable to COVID arises once again. 
Making our spaces secure against viral and bacterial health risks starts with something as basic and structural as our pipelines. With our pipes delivering such an essential need as water, having a health safeguard allows us to rest easier in our homes and offices. Vesbo Pipes does this by warding off microbes and not just bacteria. Anti-bacterial simply deals with bacteria. Vesbo Pipes takes this a step further by being Anti-microbial which means that it is effective against a wide spectrum of microbes – such as Bacteria, Mold, Fungi, Protozoan, Algae, and Virus (Covid-19 and its many variants included). 
This feat was achieved by Vesbo in a $10 Million joint-Engineering project with Biocote to develop pipes that have been formulated with anti-microbial additives. With an R&D of over 5 years, these pipes were then tested according to the ISO 22196 standard and were shown to have a remarkable effectiveness level for its antimicrobial effect on a wide range of microbes without degrading in time. Vesbo PP-R BioCote Antimicrobial Pipes have shown to eradicate and reduce the presence of viruses, bacteria, and mold by up to 99.99% while also minimizing staining and bad odors. This is in effect whether the pipes are in storage or are already in-use. The partnership with Biocote also means that these pipes are certified by the HACCP International's Food Safety Certification. 
With that kind of protection at such a structural level, not only does this give you the peace of mind you need when coming in contact with your water but it also reassures you that your water is safe for drinking which does save you time and/or effort in the long run. Plus, Vebso assures that these pipes will last more than a lifetime compared to standard piping systems in the market to date making it the most ideal choice for your homes and building projects. 
Get longer-lasting pipes, and safe water for you and your loved ones. Be sure to have your water protected with Vesbo PP-R BioCote Antimicrobial Pipes. To know more and to see what pipes are available, please check out our website at https://vesbo.com/vesbo-anti-microbial/ and https://www.techglobal.com.ph/products/vesbo/ . Vesbo PP-R BioCote Antimicrobial Pipes is officially and exclusively distributed by Techglobal Incorporated.
#HappeningPH #Vesbo #Germanengineering #innovation #COVID19killingpipes #WHO #Vesbppprbiocoteantimicrobialpipes #biocote #antimicrobialpipes #waterpipes