Photo by Oliver Sjöström
Who doesn't love the beach? Living by the beach has many benefits, and living on an island is something most people limit to just vacations and holidays. Many don't realize that it can be part of everyday life, especially in the Philippines, where islands are lined with beautiful beaches. In fact, many people have chosen to live in a house and lot in Cebu, Bohol, Siargao, and Palawan, among many other island paradise destinations.
In the Philippines, sunset at the beach is the one event that almost everyone looks forward to. Homes built by the beach are highly coveted. This will mostly be for their proximity or nearness to their favorite go-to destination for weekend getaways and cherished sunset moments. So why would living by the beach make your life a whole lot better?
There are many people who have decided to live in beachfront houses. After all, you're never too old to enjoy a sunny day at the beach! So explore with us and know the benefits of living near a beach!
1. Beachfront properties are good investment opportunities.
Because homes near the beach are in high demand in the Philippines, with retirees and investors constantly on the lookout, the land value is expected to rise over time. When done correctly, purchasing a beachfront property is a worthwhile investment.
From an investment standpoint, location is everything, and nothing beats a beachfront property. Property near the water can offer a remarkable return on investment in places known for their pristine beaches, such as Palawan, Cebu, Bohol, or Batangas. During peak season, you can convert your beachfront house and lot in Cebu or Bohol into a rental or Airbnb home. More importantly, it provides you with a beautiful home that makes every day feel like a vacation.
Just like the affordable house and lot for sale in Lumina Bauan.
Lumina Bauan is located in Brgy. As Is, Bauan, Batangas and only a few minutes away from beach resorts such as Majuben Beach and 2-28 Beach Resort. Apart from this, the neighborhood is also conveniently located within a short drive of many commercial and industrial districts, as well as the town center which is just 11 minutes away. This makes the community highly accessible and convenient, giving you much more potential for your home investment!
2. It promotes healing.
In Filipino culture, seawater is thought to cure a range of health problems, such as the common cold and a variety of skin problems. This isn't just an urban legend. Saltwater contains minerals such as magnesium, sodium, potassium, sulfur, and iodine, the majority of which are beneficial to the skin.
These minerals can aid in the treatment of common skin conditions such as dermatitis, acne, skin conditions, and psoriasis. Living near the beach allows you to take advantage of nature's healing powers. This means that if you have any of these skin problems, you won't have to rely solely on medications and pharmaceutical solutions.
This healing treatments of the seawater can be daily achieve if you can have a house and lot Philippines from Lumina San Juan. Our community in La Union is situated in Brgy. Calincamasan, San Juan, La Union which is just a walking distance to beach resorts in the area! It also has accessibility to business districts in San Juan and in San Fernando which is just around 15 minutes away—providing you the proximity that you need to medical facilities around the area like the Lorma Medical Center and San Juan Municipal Health Center.
3. The view of the beach is calming.
According to statistics, roughly one-third of the world's population is stressed. It's a natural part of life, and in some cases, it can be beneficial. However, too much of it can cause a variety of issues, including headaches, migraines, and difficulty sleeping. Chronic stress, if left unmanaged, can lead to more severe health complications such as digestive problems, hypertension, and mental health issues.
On a personal note, I even listen to the sound of the waves to fall asleep easier!
While not a panacea, living near the beach has been shown to reduce stress and promote better mental well-being. People naturally associate the beach with stress relief, which is why it is such a popular place for people to unwind and catch their breath.
One of the best examples of these beaches is Subic. The beaches at Subic are often regarded as among the best in the world. It's a great location to kick back and enjoy the nice vibes, and it's also a great place for surfers to go away.
If you prefer a serene and relaxing lifestyle of living near the beach that helps you feel great, then our Lumina Subic community is the perfect one for you! Our affordable house and lot here is located in Brgy. Pamatawan, Subic, Zambales that is 15 minutes away from the White Rock Water Park and Beach Resort.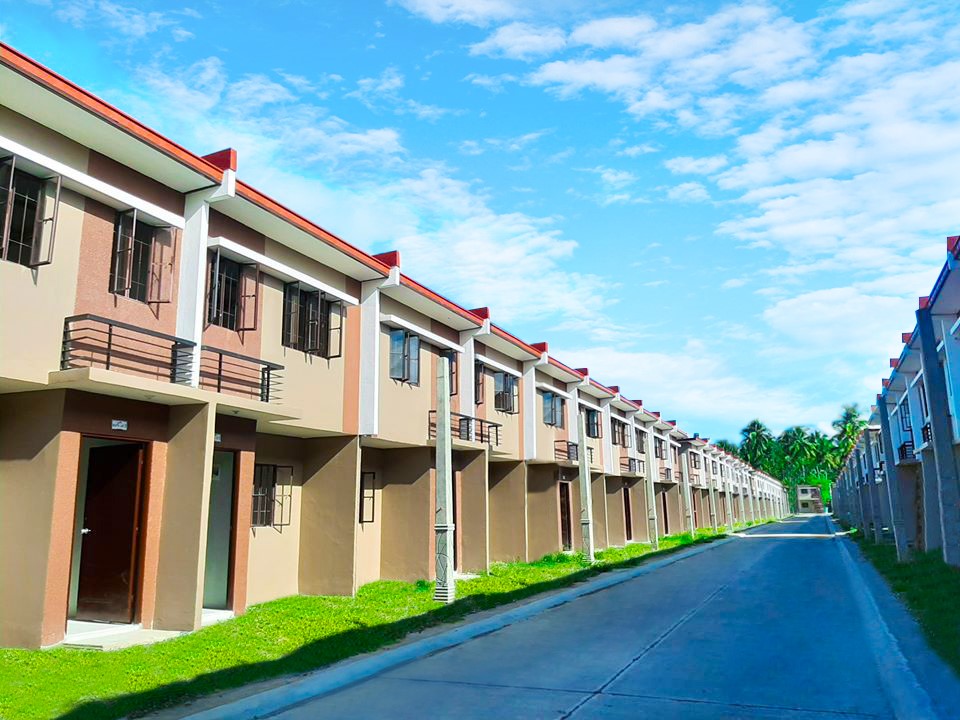 On top of that, future homeowners can enjoy the convenience of going to the local public market, municipal hall, and the Garden of Prayer.
4. Breathe fresh air.
Most metropolises are typically located away from coastlines. Although most urban areas in the Philippines are close to the beach, there is significantly less pollution from the water. This is a one-of-a-kind benefit and advantage for those who live near the beach. They are treated to cool breezes from the sea.
The weather is always sunny and warm, and the food is fresh and delicious, the streets are lined with beautiful shops and restaurants – these are just a few benefits of living near the beach. Of course, your ideal beach neighborhood isn't precisely what tourists see during daily walks on the sand!
As a result, it is a lifestyle to aspire to. Avoiding pollution can imply and do so much more for one's health.
This kind of lifestyle can now be attainable through the affordable house and lot in Lumina Capiz. Apart from being close to the beach resorts in the area, it is also conveniently located near the town's primary services and amenities, making it easy for current and potential homeowners to meet their everyday and long-term needs. Lumina Capiz community can be found in Brgy. Malocloc Norte, Ivisan Capiz.
5. Increases motivation for exercise.
Fitness and exercise are essential elements of a healthy lifestyle. Physically active endeavors could be challenging if you reside in a city with limited outside space and few options for active living.
The beach and the areas nearby offer the ideal setting for a variety of physical activities and fitness. One option is to swim or dive under the sea. Skimboarding, beach volleyball, or yoga can all be done on dry land. If you own a house and lot in a walkable coastal area, such as Iloilo or Bacolod, you can even take an energizing stroll or ride a bike to the beach to get your heart pounding.
You can now make the beach stroll a daily routine with our housing segments in Lumina Sagay. Situated in Barangay Rizal, Sagay City, Negros Occidental, this community is also a couple of minutes away from Carbin Reef and Suyac Island. In addition, it also has high proximity to the town commercial center giving you the comfort and convenience that you deserve in your brand new home.
6. Boosts the quality of sleep.
As research has shown for centuries, nature sounds are some of the most soothing and relaxing there is. The sound of waves colliding against a shoreline can help reduce muscle tension, lower stress levels, and induce a state of deep relaxation.
It's no wonder why those within earshot of the beach often find themselves drifting into sleep easier, whether that's under a palm tree or on a balcony in their home by the beach. I say this because the sound is crucial to relaxation, and it has been found that many people report higher rates of insomnia when they are not able to sleep near a noisy environment such as a busy street, bar, or restaurant.
Of course, we will see different results for different individuals for several reasons. This can include general stress levels throughout the day, how hard someone tries to fall asleep after moving from one place to another, and any various underlying health problems such as obstructive sleep apnea.
You can now achieve a good quality of sleep and wake up every day feeling great in an affordable price with Lumina Camarines Norte house and lot lifetime investment. This private subdivision in Camarines Norte is situated in Brgy. Cabanbanan, San Vicente, Camarines Norte giving the neighborhood the proximity to Sabangan Beach, San Jose Beach, and Bagasbas Beach. In addition, convenience and accessibility can also be enjoyed as Lumina Camarines Norte is only 10 minutes away from SM City Daet and the city proper.
Put simply, living by or near the beach can be practical, romantic, and much more. One of many compelling factors that people flock to the islands is the lifestyle. Good beach life is what many ideal people dream of and can be found in abundance in these locales. In a way, living by the beach is nearly like living on vacation.