- Advertisement -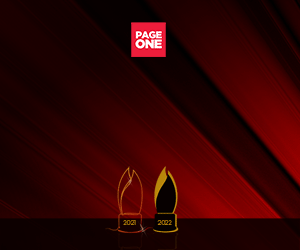 In photo: Standing (L-R), AIG marketing director Jonathan Diño and AIG category manager Julie Ann Climaco. Sitting (L-R), nowheretogobutUP Foundation founder Renan Dalisay, AIG managing director Vincent Henry Go, UPMBT manager Atty. Agaton Uvero, and UPMBT head coach Bo Perasol. 
The University of the Philippines Men's Basketball Team (UPMBT) has a new major supporter on board after it inked a partnership deal with TopBreed Dog Meal Tuesday, October 13 as part of their continuous preparation for the upcoming University Athletic Association of the Philippines (UAAP) season.
TopBreed, formulated to satisfy the nutritional needs of dogs for health, general well-being and optimum performance, is a brand under Universal Robina Corporation's Agro-Industrial Group (URC-AIG), one of the long-time backers of the Fighting Maroons through its premium farm products unit, Robina Farms.
Present in the memorandum of agreement signing are AIG managing director Vincent Henry Go, marketing director Jonathan Diño, category manager Julie Ann Climacosa, UPMBT manager Atty. Agaton Uvero, head coach Bo Perasol, and nowheretogobutUP Foundation founder Renan Dalisay.
"We are beyond proud to once again be part of the huge crowd of Isko and Iska supporting and rooting for the UP Fighting Maroons. We treasure this partnership with the UPMBT and the whole UP community as we share the same values of integrity, passion for excellence, innovation, and loyalty. Our parallel journeys have shown these values in action," said Go.
According to Go, the name and reputation that the Fighting Maroons has made for itself mirrors that of TopBreed, the leading Philippine-made dog food brand in the country. The brand also produces top dog essentials like ShamPooch shampoo and TopB+ vitamins.
"TopBreed, just like the Fighting Maroons, has the same 'never say die' spirit, rising from the bottom to be one of the most recognized and respected teams today. This achievement mirrors how TopBreed went against internationally-known giant brands and won the hearts of Filipino furparents nationwide."
Fighting Maroons head coach Bo Perasol expressed his gratitude to the Gokongwei Group of Companies for their unending support through the years.
"We cannot thank them enough. They have been here for us even during our dark years and up to now that we are still facing this pandemic. Their help will really give us a great boost in the upcoming season," said Perasol.
"Like TopBreed, we were underdogs in our respective fields, but we have both risen to the challenge. We look forward to getting back on the court to give the best that we can for them and for the UP community," the Maroons mentor added.
UPMBT manager Atty. Uvero also reiterated the team and the management's gratitude to the Gokongwei Group for the help they continue to receive from the brands despite the COVID-19 crisis.
"We are truly grateful to URC AIG and another one of their brands – TopBreed – for continuing its support to the team despite the business difficulties in these pandemic times," said Atty. Uvero.
"This partnership is far from the ordinary. This time, we can see the other side of the Fighting Maroons—as furbuddies or furparents. We have must-watch features on the players and coaches with their dogs. We can also catch them on an online pupper meet and greet where we can get to know them more," said Go.
"TopBreed and UPMBT will also partner in delivering top care to campus dogs through a project called UP Doggo Day. This partnership has much in store for the whole UPMBT crowd," Diño promised.