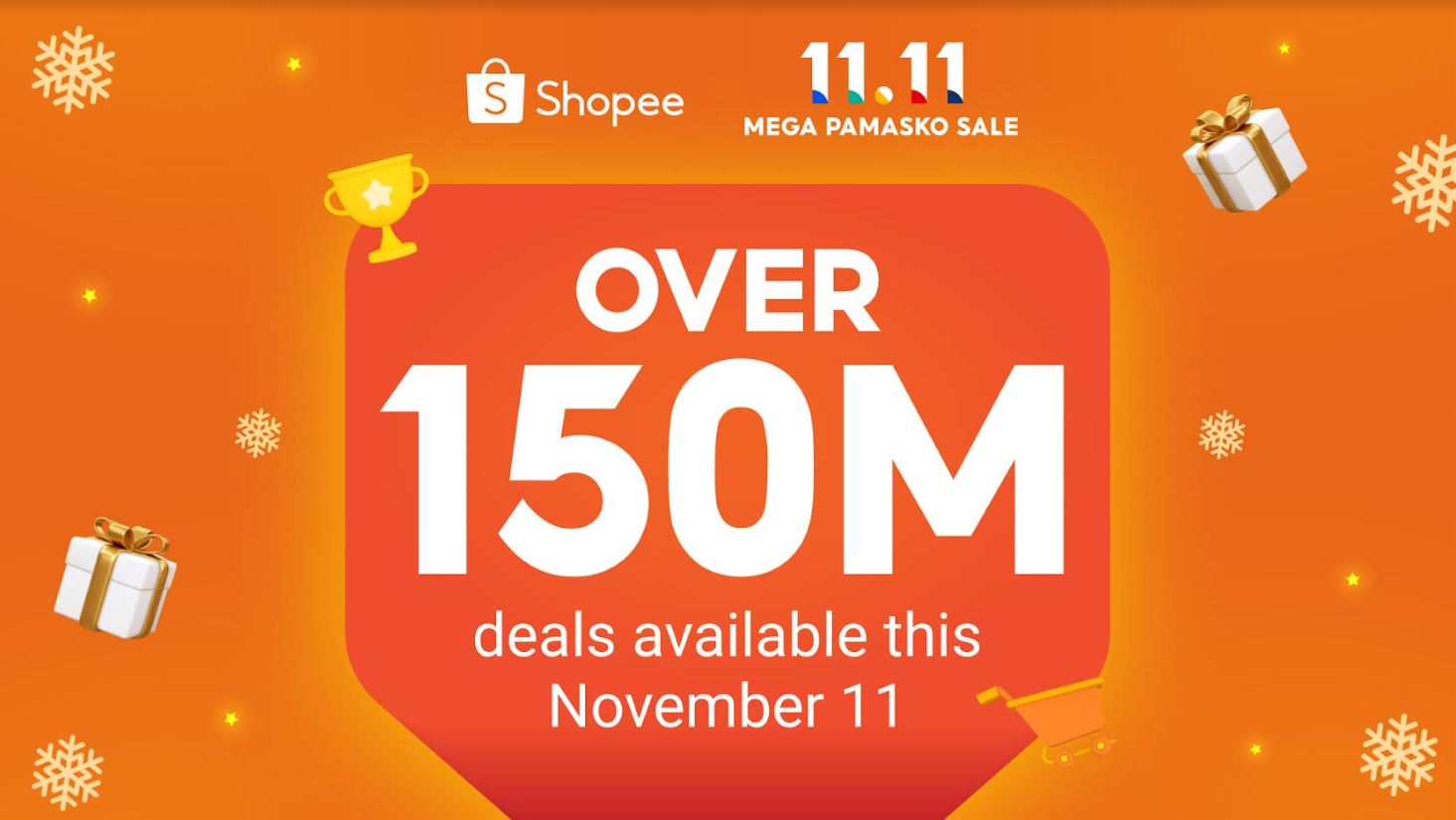 Shopee welcomes the gift-giving season with exciting deals at its much-awaited 11.11 Mega Pamasko Sale
MANILA, PHILIPPINES NOVEMBER 11, 2022 – With Christmas quickly approaching, Filipinos turned to Shopee for irresistible deals and exciting rewards during this year's 11.11 Mega Pamasko Sale. Local sellers and brands were eager to give shoppers much to look forward to as they offered over 150 million deals on the platform.
Local shopping trends early into the 11.11 Mega Pamasko Sale:
Filipinos jumped at exclusivemas mura deals for their favorite Mobile Gadgets, Home & Living, and Health & Personal essentials just in time for the holiday season.
In the first two hours, local sellers found success during the highly-anticipated sale with 15x uplift in items sold as compared to a regular day with one local seller completing almost40,000 orders of face masks.
Residents fromMetro Manila, Cavite, and Bulacan were especially eager to take advantage of the best deals this 11.11.
Filipinos can look forward to even more exciting deals with the best value-for-money all throughout the 11.11 Mega Pamasko sale until November 13. For more details on the sale, visit Shopee's Mega Pamasko Sale.