There are many things to consider when buying a home. Among the long list is deciding what type of property you should get–unfurnished or fully furnished. Well, that's not an easy question to answer. The decision would most likely depend on factors such as your budget and the freedom to style your own space, but also your capability to do so. 
A fully furnished unit and an unfurnished space each have their pros and cons. Let us break it down for you.
Fully furnished
A fully furnished unit refers to a house or apartment that has everything you need inside a functional home–kitchen appliances, cookware, beds with a complete set of beddings, TV, air-conditioning units, dining set, sofa, and chairs, among others. In short, this type of unit is ready for occupancy.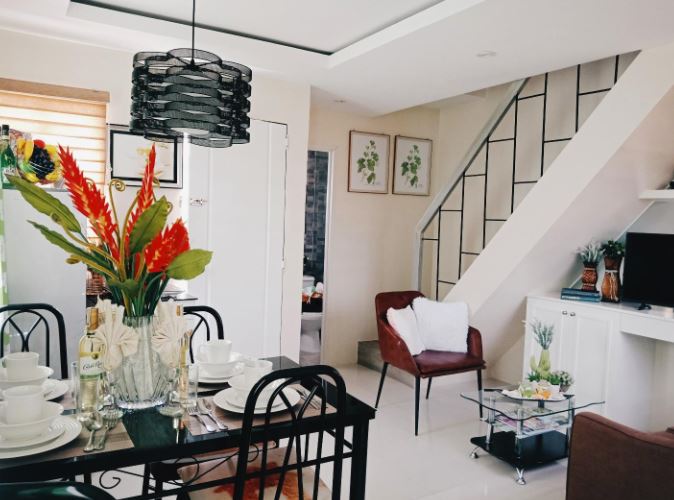 Pros
Ready for occupancy.

Since a fully furnished unit is already inclusive of appliances, furniture, and the likes, this unit is best for those who want to move in immediately. Just pack your personal belongings and you're good to go!

Zero stress shopping.

While others might find it a stress-reliever, on the contrary, buying stuff for your home might be stressful to some especially for first-time homeowners. A fully furnished space will save you from the time-consuming activity that is home shopping.

Functional designs by experienced interior designers.

More often than not, fully furnished spaces are designed by experienced interior designers who know how to put functionality of a home over aesthetics. If you have a bigger budget, you might be able to find a space that also has a great interior and quality furniture. 
Cons
Higher cost.

Depending on the quality and how much furniture are provided, fully furnished units are marketed at a higher cost than an unfurnished one. 

Little freedom to decorate.

Another downside of a fully furnished unit is that re-decorating might be a bit of a challenge. Most likely the furniture that are provided to you are either already fixed or are designed to be together. 
Unfurnished
A typical unfurnished unit would already have floorings, painted wall and ceiling, bathroom fixtures, fitted kitchen cabinets and sink, internal doors, electrical wirings, and outlets.
Pros
Lower cost.

Since only basic furnishing are provided, buying an unfurnished unit will most likely cost you half the price of a fully furnished space. 

Freedom to decorate.

In the time and age where recommendations and ideas to make your home aesthetic yet functional is only one click away, decorating your own home will not be a problem if you know where to look for the latest 'budol'. Choosing an unfurnished unit gives you the liberty to create a specific style for your home. It is perfect for individuals who are a fan of do-it-yourself home improvements. 
Cons
It might take a while before you can move in.

Since you still have to buy some stuff to make your home livable and functional, moving in might take some time. 

Requires budget for furnishing.

While it might be a fun experience adding some personal touch to your home and designing it on your own, keep in mind that buying your own furniture, appliances, and household goods would also require a separate budget. Depending on the style that you want to achieve, you will have to spend more money on decorating. 
Needless to say, deciding which property to choose is a tough job. But it isn't an impossible task. Let our Lumina Home Experts guide you through the journey of achieving your dream home. Visit lumina.com.ph