Many will agree that one of the purest forms of love there is in the world is a person's love for their dog. After all, dogs are considered to be man's best friend. Responsible "pawrents" wholeheartedly do their best to keep their furbabies healthy and happy, which is reciprocated by utmost loyalty and adoration from their adorable pets – a fair trade if you ask us!
Although dogs cannot converse with their owners, there are plenty of ways to express how much you love and care for them. Take them on regular walks, have them groomed, play and bond with them, and of course, provide them the proper nutrition that they need starting from when they are still puppies so they can grow up healthy and strong.
This February, Pedigree helps pet owners show love to their furbabies through its newest bundle, the Pedigree Small Breed Puppy Kit! Each kit includes the following products that ensure the five signs of good health in dogs:
PEDIGREE Dog Food Wet Puppy Chicken Liver and Egg With Vegetable 80 g 6 Pouch: Helps maintain dog bone health, strength, and builds proper digestion and nutrition needed for dogs.
PEDIGREE Dentastix Dog Treats Puppy 56g: Scientifically proven to reduce the build-up of tartar by up to 80% and supports gum health for dogs.
Pedigree Dog Food Puppy Mini Milk 1.3Kg: Contains DHA for brain development, Fiber for healthy digestion, and Calcium for growth development.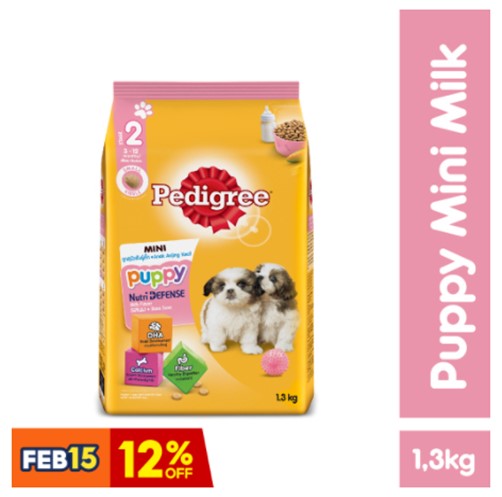 Get your Pedigree Puppy Kit now by visiting Pedigree's Shopee store where you can also shop for other pet care products for your furbabies!