We are now accepting bookings for Godel Chocolate Factory Tour,
which will finally open its doors to the public starting October 28, 2022
Let's discuss all things chocolate!
Enjoy a welcome drink (hot or iced chocolate, of course!) and take photos at our lounge (Godel Chocolate product display and mural).
Know more about Godel Chocolate and our bean to chocolate process.
Create your own chocolate bar with assorted toppings.
Go around Godel Chocolate Factory floor to witness the chocolate making process.
Shop for your favorite Godel Chocolate products!
- Advertisement -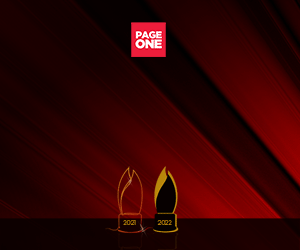 It's a great learning experience for the whole family.Before you book a slot, please take note of our policies at Godel Chocolate Factory.
You will be entering a clean manufacturing facility; so the following will be enforced:
1. Children under five (5) years old are not allowed to join the tour.
2. Participants are expected to adhere to Godel Chocolate Factory's safety protocol from head and foot gear, which will be supplied, to basic sanitary practices before entering the facility.
3. Participants 12 years and above should be fully vaccinated.
4. No loitering around during the tour. Please stick with the group and the guide.
5. Unnecessary touching of surfaces or moving parts are not allowed to prevent untoward accidents.
6. Avoid bringing big bags as they will not be allowed inside the factory. There are lockers at the venue for safekeeping but may be limited.
7. Avoid carrying or wearing loose items (small earrings or jewelry) that may easily drop to prevent interruption or contamination during production.
8. Please do not wear shorts, skirts, sleeveless tops and open-toed shoes or slippers.
Plan your holiday gifts now!
Now available for preorder
Tablea Unsweetened
PHP 320.00
70% Chocolate 100g
PHP 190.00
Tablea Sweetened
PHP 260.00
Godel Chocolate Bundle 3 x 100g
PHP 520.00
Bean-to-Bar Bundle 10x40g
PHP 1,000.00
Godel Selection Gift Box
PHP 1,100.00
Godel Pop-Up Events
October 2022
Don't miss these pop-ups so you may shop for 
Godel Chocolate products!
October 22 – 23
Saturdays, 6am-2pm
Saturdays, 7am-2pm
Flair Pop-Up
The Fifth, Rockwell MakatiAyala Alabang Saturday Market
University Avenue, Ayala Alabang
Salcedo Community Market
Jaime Velasquez Park, Makati