Brings no-expiry and unlimited data deals for an awesome connectivity experience
Staying connected has been pretty high on our list of priorities nowadays. Most of us have shifted a lot of our work and play online. We now pay our bills, do shopping, and work from home, among many other activities. Given our current situation, we saw the power of connectivity to navigate the next normal. And we continuously see the growing dependence of Filipinos on this.
This is what GOMO, the latest fully digital brand in the country, is all about. Changing the game in connectivity, GOMO aims to provide simplicity and innovation to Filipinos with its three Game-Changes — a Fully Digital Experience, No Expiry Data, and 'Mo Creds. In a nutshell, GOMO is making the whole telco experience brutally simple.
Eric Leif Tanbauco, Head of GOMO, explained that the digital brand was created specifically for today's digital natives who utilize digital solutions in their work and play.
"Reinventing our business model allowed GOMO to provide innovative industry firsts: an all-digital approach to telco, no expiry data, and even the ability to convert data to calls and texts," he said.
Fully digital, GOMO doesn't have any physical stores or hotlines, which enabled them to minimize its operating costs. As an innovative brand, its experience is designed to be simple and convenient for its customers by giving them everything they need in a mobile app — from buying a SIM, purchasing promos and even aftersales.
"This is why GOMO doesn't have any load or bills. We give our customers the things that matter most to them, and that is data. And it's not just plain data. It is data that lives forever," Tanbauco added.
AWESOME Deals
GOMO is 5G ready. Having its digitally-savvy customers in mind, the brand made sure that when it launched GOMO, its customers can already use the best connectivity, which is 5G. Recently, it upgraded its current offer to 30GB (from 25GB) with No Expiry, with the same price of P299.
GOMO also regularly does flash deals. Its ongoing 3.3 promotion offers UNLIMITED DATA for users, again simplifying their connectivity experience, so they have the freedom to access the internet without any restrictions.
To serve more Filipinos with its unlimited offerings, GOMO is extending its flash deals from March 8 to 10, to continue offering its UNLI promos: UNLIMITED DATA for 15 days for P299 and Unlimited Data for 30 days for P499.
"So far, we're happy with the results of GOMO. We are able to attract the growing base of digitally savvy Filipinos and leverage on the consumer's heightened need for digital tools," said Tanbauco.
GOMO will also launch an exclusive offer in key cities of Visayas and Mindanao on March 15. A regional exclusive, GOMO customers in the region will be able to subscribe to UNLI DATA for 30 days for only P199.
AWESOME Hunt
GOMO is also about awesome experiences. In 2020, GOMO brought 88rising stars through its online concert. It also partnered with Shoor to bring exciting digital experiences to Filipinos. On March 8, GOMO will continue to bring these experiences to its customers with GOMO AWESOME hunt! Exclusive GOMO kits are up for grabs when GOMO customers join the hunt! Follow GOMO's social media pages to know more.
Now on its sixth month, GOMO will continue to provide awesome experiences for its customers and expand its reach to more digitally-savvy Filipinos.
Follow GOMO on Facebook, Twitter @Gomo_PH to know more about the Awesome Hunt and for more flash deals and new promos! Learn more about GOMO and visit www.Gomo.ph
Watch GOMO's online launch here: https://drive.google.com/file/d/10pZNZnbxeQ9dvG_bxzoffBvUu7OlJ1Nb/view?usp=sharing
For more information, please contact:
Eric Leif Tanbauco
Head, GOMO PH
Twitter: @GOMO_PH │ Facebook: www.Gomo.ph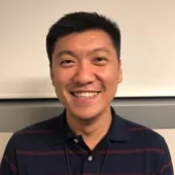 Eric Leif Tanbauco
Head, GOMO PH
In October 2020, a new fully digital telco brand was launched in the Philippine Market, headed by Eric Tanbauco. He led the strategy formulation, the design of 3 game-changers in the market, and the disruptive launch of the GOMO PH brand.
Eric has more than a decade of experience in the telco industry, taking on multiple leadership roles in Brand, Portfolio, Product, Strategy, and Transformation Management. Some of his career highlights include turning around a declining prepaid business and brought it to revenue market leadership in 2016, which remains today as a strong #1 player in the market. He is very passionate in innovations having launched a lot of first-in-the-market products and offers in the Philippines — GoSakto, Duo, GoSurf, and Globe MyFi (mobile WiFi).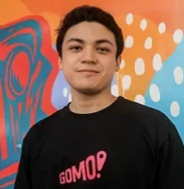 ENRO MENDOZA
Head of Brand Marketing and Partnerships, GOMO PH
Enro is one of the co-creators of GOMO, the Philippines ' first fully digital telco brand. Leading brand marketing and partnerships, he helped design GOMO's branding from the ground up — from its unique proposition in the market to the brand's bold and edgy imagery as seen in all its advertisements and promotions.
Being in the industry for 5 years, Enro has taken multiple roles in brand, portfolio, and acquisitions management. One of his last stints prior to joining GOMO was his digital transformation role where he was behind key digital projects in Globe Platinum that led to improved service levels and brand satisfaction amongst its VIP clientele. Just at 26, Enro is just getting started. He is driven to build a better future for the Filipino and for the nation.