Surrounded by the gentle strains of Renaissance music and subtle scents of patchouli, sandalwood, and frankincense, you find yourself face-to-face with Michelangelo's iconic frescoes. No longer confined to the vaulted ceilings of the Sistine Chapel, you can now see these masterpieces up close, inviting you to explore their intricate details and profound beauty.
View art in a way that's never been possible before with "Michelangelo's Sistine Chapel: The Exhibition," a groundbreaking multi-sensory experience that awaits you at the Estancia Mall, Capitol Commons, Pasig City until September 30, 2023. Prepare to be immersed in a world where the past meets the present, and art comes to life.
ATIN Global Inc. and Globe are offering a once-in-a-lifetime opportunity to witness the genius of Michelangelo, whose contemporaries called him "Il Divino" (The Divine One). This globally-successful exhibit has traveled from New York to Shanghai, London to Melbourne, Vienna to Los Angeles, and finally made the Philippines its first stop in Southeast Asia.
The exhibition is not only a visual feast but a journey through time and space. The 34 iconic frescoes, including "The Last Judgment" and "The Creation of Adam," are displayed at eye level, so you can observe the divine figures, dynamic compositions, and expressive faces with newfound clarity and appreciation.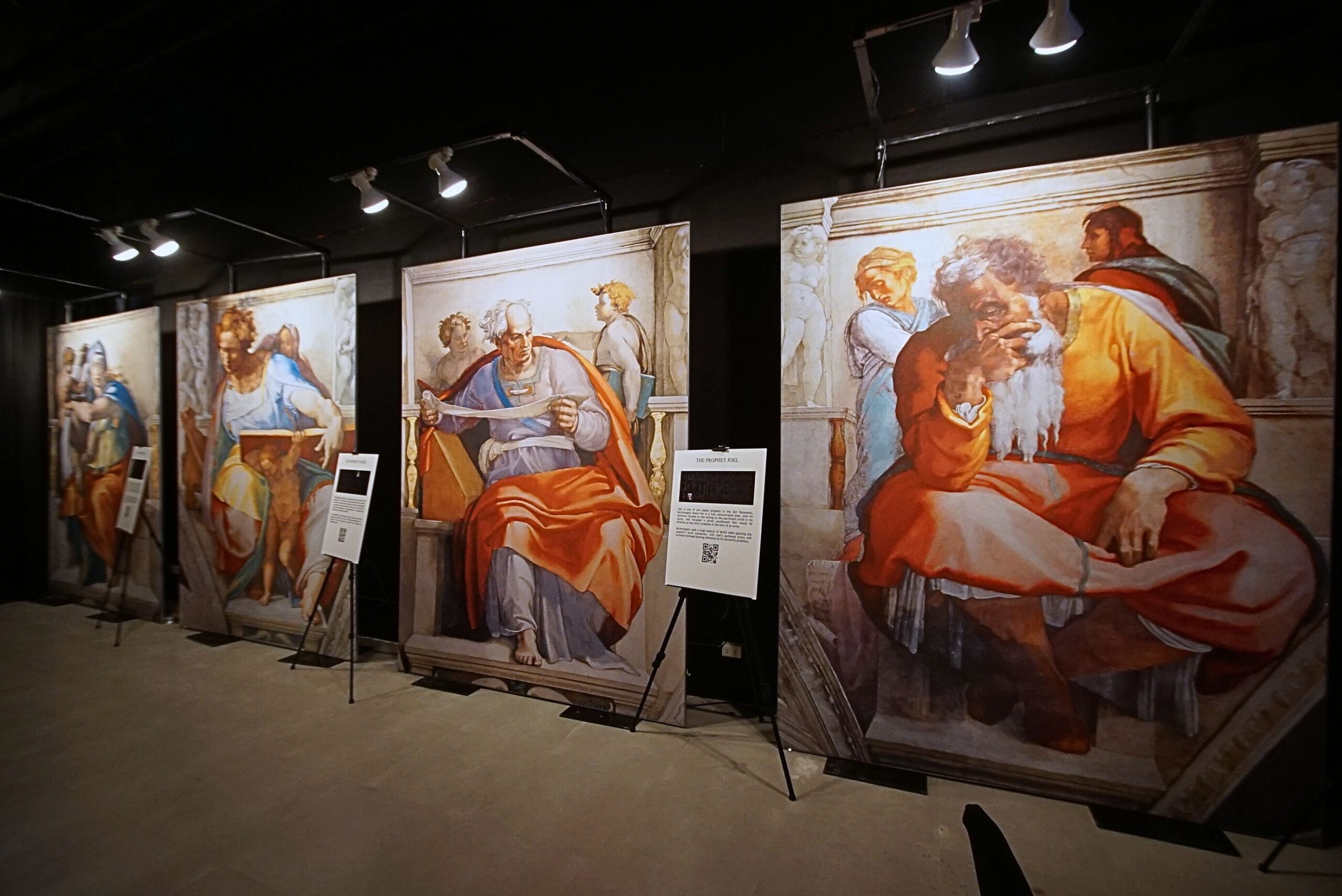 Ambient Renaissance music, specially curated by Manila Symphony Orchestra conductor Marlon Chan, and special scents curated by Sabrina Co, Founder of ATIN Inc., complete the immersive experience.
"The exhibit is a testament to the power of art and technology to transport us to another place and time. Once you're there, you'd forget you're in a mall as the exhibit painstakingly mimics the Sistine experience for you. It's a celebration of human creativity in art and technology," said Yoly Crisanto, Globe Group Chief Sustainability and Corporate Communications Officer.
"From the sights, sounds and scents, we want to transport them to Rome. We really made sure to bring our visitors an experience as close as possible to being in the Sistine Chapel itself," said Co.
But the experience doesn't stop at the frescoes. The exhibition is designed to be a fun-filled and Instagrammable affair for all ages. Unlike the actual Sistine Chapel, where photography is prohibited, you are encouraged to take photos and videos to your heart's content. From wall-mounted fluorescent angel wings to photo booths and the curated Caffe Michelangelo, there's something for everyone to enjoy.
A portion of the proceeds from every ticket sale will benefit The Hapag Movement, a Globe-led initiative that fights involuntary hunger. It's a chance to indulge in the beauty of art while contributing to a noble cause.
Michelangelo's Sistine Chapel: The Exhibition is a cultural journey that will delight art aficionados, historians, students, and travel enthusiasts alike. Don't miss the chance to be part of this extraordinary experience. Book your tickets now at www.sistinechapelphilippines.com.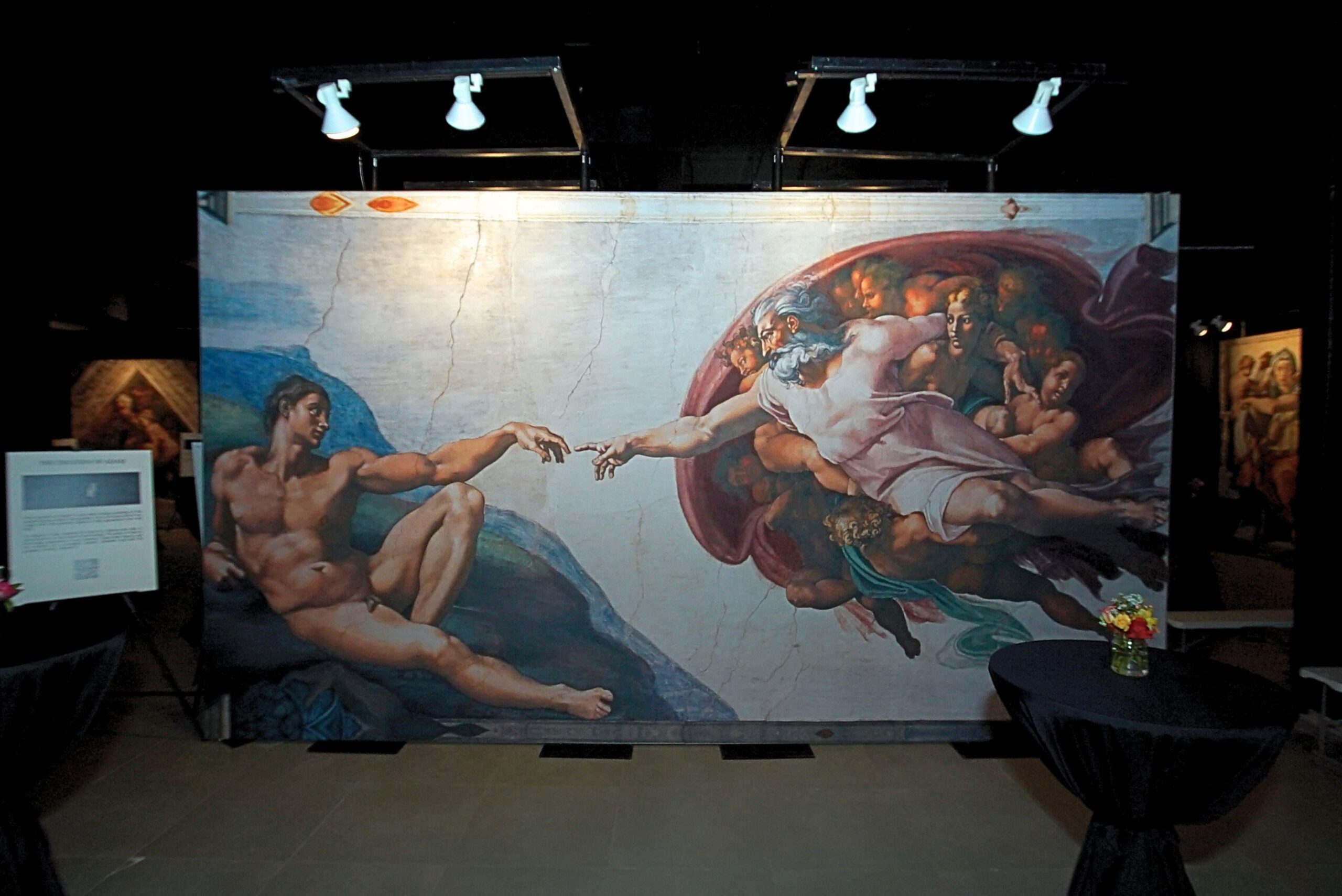 #HappeningPH #HappeningPHArtAppreciation #artappreciation #SistineChapel #Globe #immersiveexperience #immersive #artexhibit #artshow #CaffeMichelangelo #TheHapagMovement