Mastering the art of bartending can turn an ordinary evening into a memorable event. Whether you're a professional bartender or a home enthusiast, having a firm grasp on the essentials of mixology can transform simple ingredients into an exciting concoction.
In this blog, we'll cover everything from basic tools and techniques to experimenting with your own cocktail creations.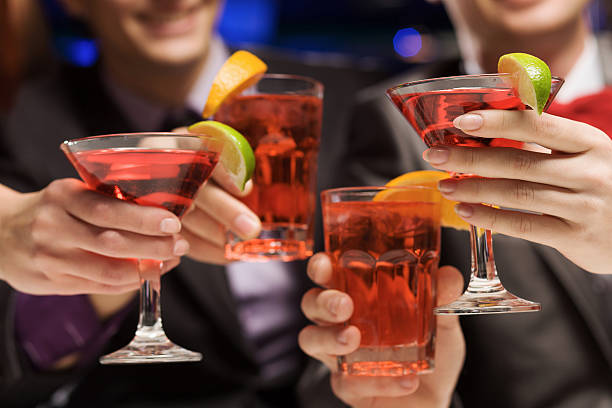 Understanding Different Types of Beverages
Cocktails are artful blends of different types of beverages. Here's a brief rundown:
Spirits
These are the base of most cocktails and include liquors such as vodka, rum, gin, tequila, and whiskey. Each spirit has its unique flavor profile and alcohol content, so knowing the distinct characteristics of each is crucial to creating a balanced drink.
Liqueurs
Liqueurs are sweetened spirits with various flavors, colors, and aromas. They can add depth and complexity to a cocktail. Some commonly used liqueurs include Baileys (cream), Kahlua (coffee), and Cointreau (orange).
Mixers
These are non-alcoholic ingredients used to dilute the strength of the cocktail and add additional flavors. Mixers can include juices, sodas, tonic water, or even simple syrup.
Non-Alcoholic Options
Not all cocktails need to contain alcohol. There are plenty of ingredients like fruit juices, herbs, spices, and non-alcoholic syrups that you can use to make flavorful and exciting mocktails.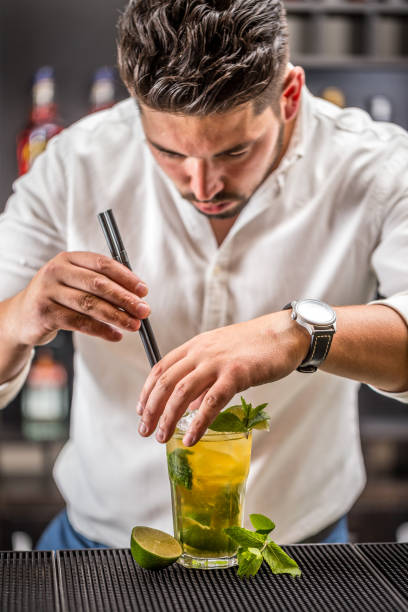 Essential Bartending Tools
Cocktail Shaker
This is perhaps the most iconic tool in any bartender's arsenal. Used for mixing and chilling ingredients swiftly, the cocktail shaker ensures your concoctions are perfectly blended and served at the ideal temperature.
Jigger
Precision is key when it comes to mixing drinks. A jigger is a measuring device that ensures you pour the right amount of each ingredient every time, keeping flavors balanced and consistent.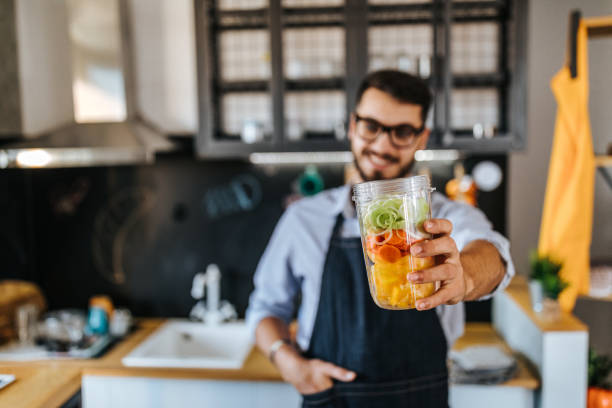 Bar Spoon
Far from being an ordinary spoon, the bar spoon is elongated, allowing for seamless stirring of cocktails in tall glasses. Its twisted handle also assists in layering drinks and adding garnishes.
Muddler
Essential for cocktails that feature fresh herbs or fruits, a muddler is used to press and crush ingredients, releasing their essential oils and flavors into the drink. Think of mojitos or old-fashioned, where the muddling process is crucial.
Strainer
Once you've shaken or stirred your cocktail, a strainer ensures that ice and any muddled ingredients don't make their way into the final pour, giving you a smooth and refined drink.
While the journey of bartending starts with understanding these tools, having the perfect beverages at hand is equally vital.
For those looking to stock up on diverse and quality drinks, online beer delivery in the Philippines by Thirst: Philippine's First Online Liquor Marketplace offers a vast selection, ensuring that every crafted drink begins with the finest base. Dive deep into the world of bartending, armed with the best tools and beverages.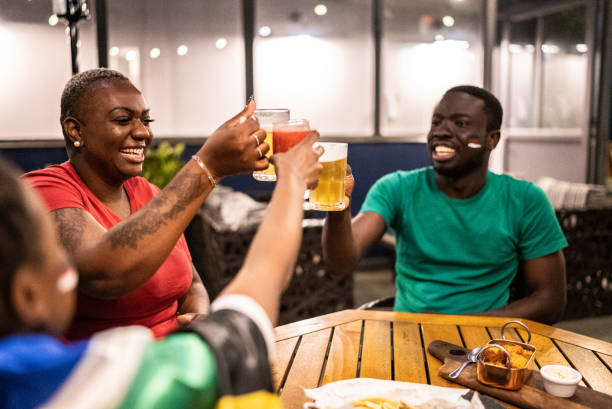 Basic Bartending Techniques
To become a competent bartender, you need to master these basic techniques:
Stirring
This is one of the simplest yet most crucial techniques. Typically used for cocktails that contain clear spirits or liquors, stirring ensures a smooth and clear finish. It's essential to stir gently and consistently using a bar spoon, maintaining the cocktail's clarity while achieving the desired dilution.
Shaking
Perfect for cocktails with mixed ingredients like juices, creams, or egg whites. Shaking not only blends these components together but also chills, aerates, and dilutes the mixture. Using a good-quality cocktail shaker, a vigorous shake for about 15-20 seconds results in a well-integrated drink.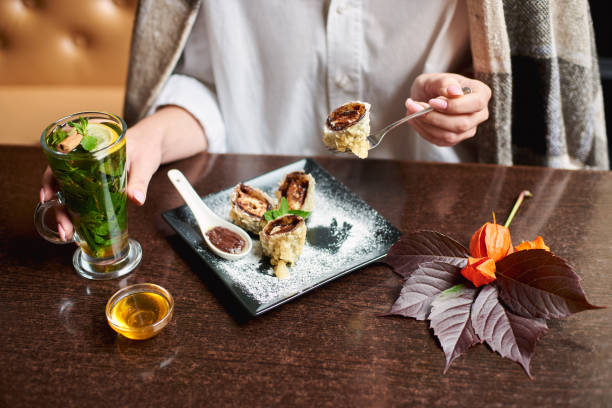 Muddling
This technique extracts essential oils and juices from fresh ingredients like fruits and herbs. By pressing and twisting with a muddler, flavors are released and incorporated into the drink. It's fundamental in cocktails like mojitos and caipirinhas.
Layering
A more advanced technique, layering involves pouring ingredients slowly so that they settle in distinct layers. This is achieved by pouring liquids over the back of a bar spoon, ensuring each layer remains separate, resulting in a visually appealing drink.
Straining
After shaking or stirring a cocktail, straining ensures that ice shards, fruits, or herbs don't end up in the final drink. Using a hawthorn or julep strainer, the liquid is separated, providing a smooth finish to your cocktail.
Remember, mastering these techniques requires practice. So, don't be discouraged if your first few attempts aren't perfect.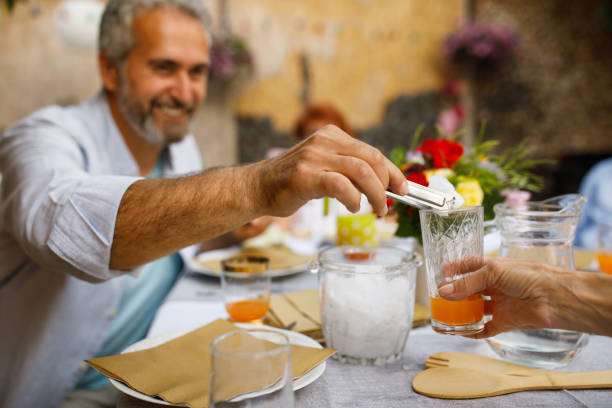 Serving and Presentation Tips
Glassware Matters
Choose the right glass for each cocktail. Whether it's a martini glass, highball, or coupe, the correct glass not only affects the drink's aesthetics but also its aroma and taste.
Chill Your Glasses
Before pouring your cocktail, chill the glass by filling it with ice and a little water for a minute. This keeps the drink colder for longer and adds a touch of professionalism.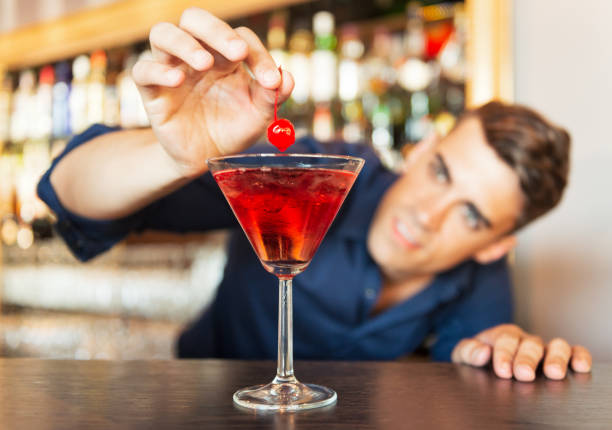 Garnish with Intent
Garnishes aren't just decorative; they should complement the drink's flavor profile. Whether it's a citrus twist, a sprig of mint, or a cherry, ensure it enhances both the drink's look and taste.
Precision Pouring
Avoid spillage and overflows by pouring with precision. Using a jigger can help ensure consistent measurements and a cleaner presentation.
Layer with Care
When layering drinks, use the back of a bar spoon to slowly pour ingredients, creating visually appealing layers that entice the drinker.
Ice is Key
Always use fresh ice, and consider the size and shape. Larger ice cubes melt slower, diluting drinks less, while crushed ice is perfect for cocktails like mojitos and mint juleps.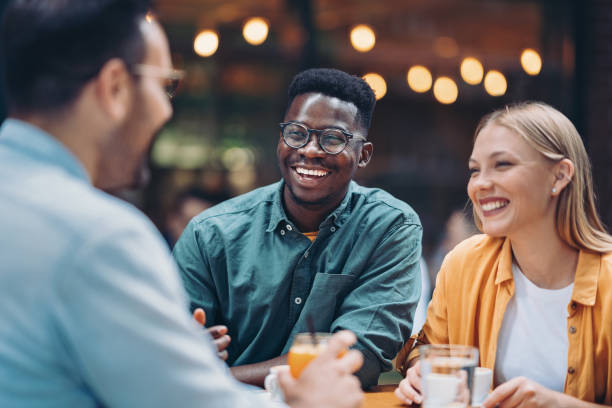 Conclusion
In conclusion, bartending is both a science and an art. Whether you're serving customers at a high-end bar or simply entertaining friends at home, understanding and mastering these tips and techniques will undoubtedly raise your mixology game.
Enjoy the journey of becoming a better bartender and remember, the secret ingredient to any great cocktail is enjoying the process of making it. Now, it's time to start mixing. Cheers!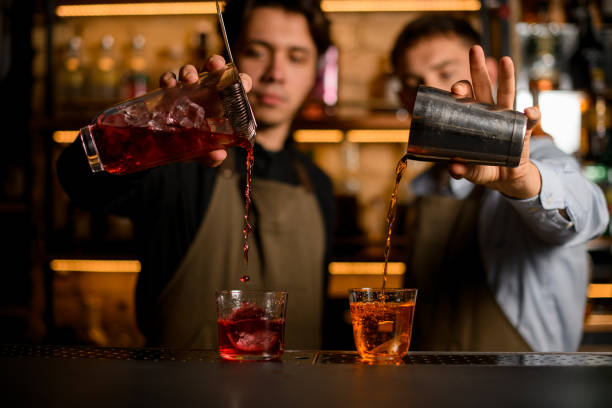 #HappeningPH #Bartending101 #bartending #TipsandTechniques #Tips #Techniques #Thirst #onlineliquormarketplace #homemakers #bartenders #parties #mixyourowndrinks #partypreparations #partying #hostingaparty #cocktails #mixology #onlinebeerdeliveryinthePhilippines