The Indie Publishers Collab PH (TIPC), a community of independent book publishers, launches over 30 new titles at the Manila International Book Fair (MIBF) happening from September 14 to 17, 2023 (Thursday to Sunday) at the SMX Convention Center, Manila, Pasay City.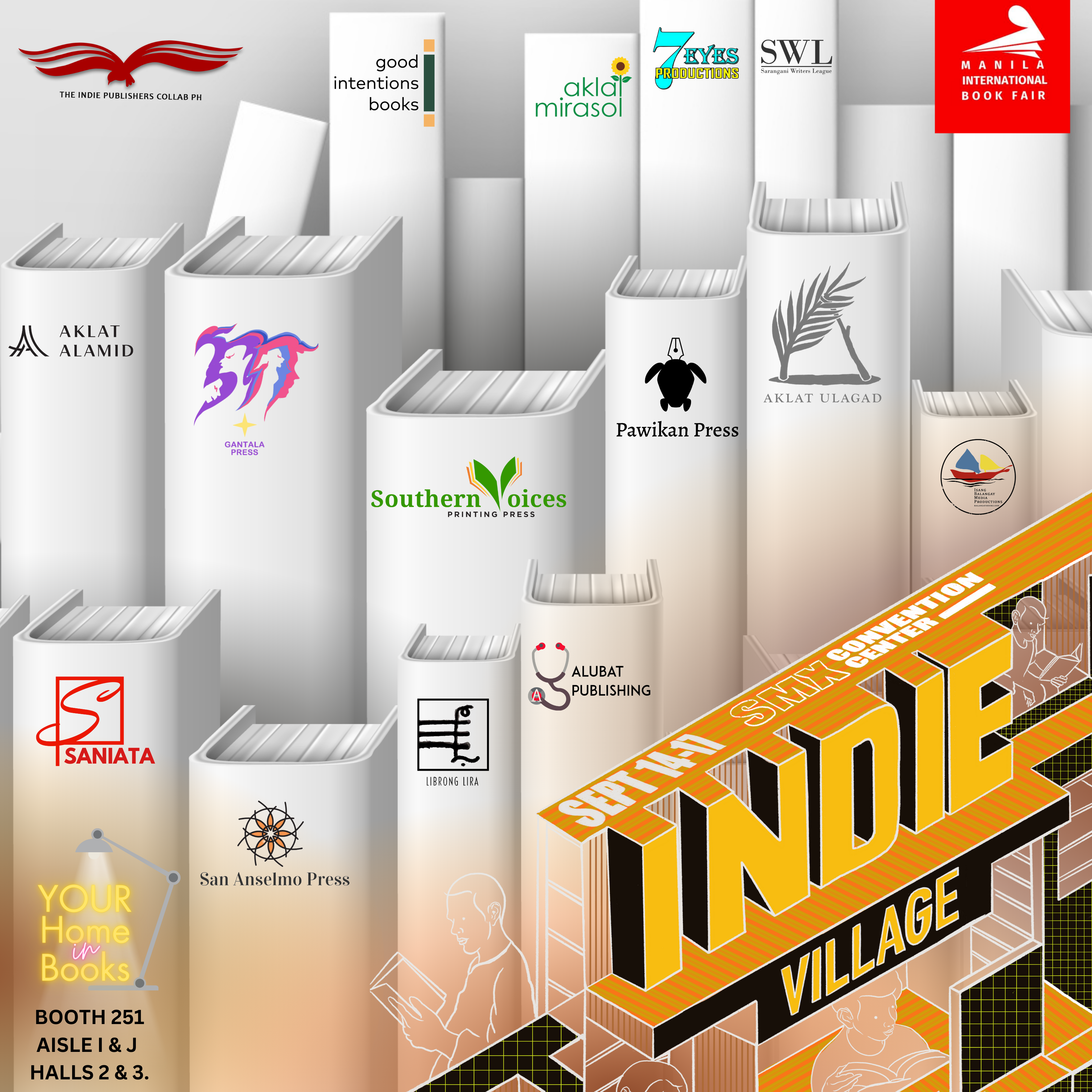 Self-published authors and TIPC participating publications such as 7 Eyes Productions, Aklat Alamid, Aklat Mirasol, Aklat Ulagad, Alubat Publishing, Gantala Press, Good Intentions Publishing, Isang Balangay Productions, San Anselmo Publications Inc., Librong LIRA, Pawikan Press, Saniata Publications, Sarangani Writers League, and Southern Voices Printing Press will unveil their latest in the children's literature, non-fiction, fiction, and poetry categories. Premium shelves will display the group's best-sellers, as well as finalists in the National Book Awards and Gintong Aklat Awards.
"While books can take you places, we at TIPC also believe that they can nurture and comfort the reader. This is why our theme for MIBF 2023 is 'Your Home in Books," says Librong LIRA's Karl Orit who is heading TIPC's MIBF preparations.
Occupying prominent space in the TIPC booth children's stories section are this year's new titles Ako si Mudjat, Isang Dumagat from Aklat Mirasol, Isang Himala sa Gubat Kamanyang and Ako si Talagbangan from Southern Voices Printing Press; Samson at Iba Pang Akda from 7 Eyes Productions, Ang Buhok nga Naglimpyo kang Suba and Gustong Maglupad ni Bangsi from Aklat Alamid, as well as Sinta from Streettales Publishing House.
Volumes of poetry will also fill up the TIPC shelves with Librong LIRA's Arawan, Sa Antipolo Pa rin ang Antipolo, and Ang Aming Lungkot ay Amin; 7 Eyes Productions' Mga Tibo ng Taludtod; San Anselmo Publications' Kafka in the Tropics, Aklat Ulagad's Signap Chapbook Series 5, Awit ng Mortal, Ang Bigat ng Hangin, Volto Santo, Unang Krimen, and Walang Paalam.
Books of essays find their home at TIPC — Panaglagip: The North Remembers and Dear Meg: Advice on Life, Love, and The Struggle from Gantala Press; Artfully Speaking and Other Essays and Conversations with Mommy from San Anselmo; It's a Men's World and Pasasaan from Isang Balangay Media Productions; As Well in Our Estrangement and Tao sa Prowa: Mga Tala, Mga Taon from Aklat Ulagad; and The Person with This Ability: Rehabilitation from Prehabilitation from Alubat Publishing.
Alubat's Route 55, 7 Eyes' Sa Likod ng Eksena, Southern Voices' Ang Propeta (Filipino translation of Khalil Gibran's The Prophet) are just some of the new works of fiction from the collab.
Two books on history: A Death Foretold: The Ninoy Aquino Assassination Remembered from Good Intentions Publishing, and Radical: Readings in Rizal and History from San Anselmo will also be available at the TIPC booth.
Mindanao-based company Pawikan Press will be introducing the book of celebrated filmmaker Kanakan Balintagos (a.k.a. Aureaus Solito) entitled, Mga Buhay na Apoy. Actresses Irma Adlawan and Mhalouh Crisologo will be reading excerpts on September 17, Sunday, 2 pm, at the MIBF main stage. A book-signing event with Mr. Balintagos follows at the TIPC booth.
TIPC is among the six independent Filipino publishers featured at MIBF's Indie Village, which also houses Milflores Publishing, ABC Educational Books, Jerico Silvers, Jane Vergara, and National Artist Ricky Lee.
Find TIPC at Booth 251 of the Indie Village at SMX. The collab is also sponsoring a "Your Home In Books" Photo/Video Story Contest and is also launching an Indie Aklat Book Donation drive. For updates and more info, follow The Indie Publishers Collab PH on Facebook.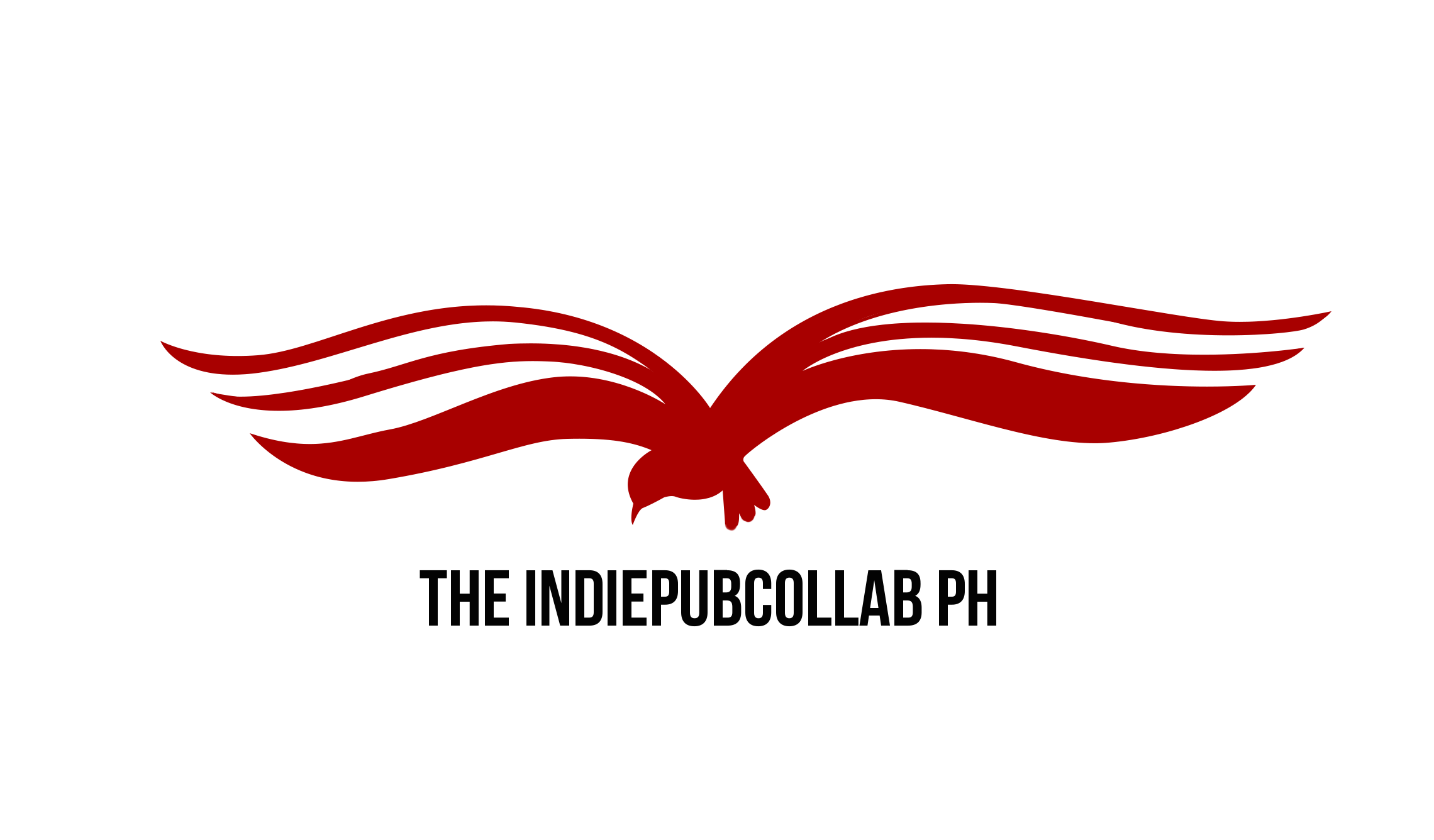 #HappeningPH #TheIndiePublishersCollab #TIPC #ManilaInternationalBookFair #MIBF #MIBF2023 #SMXConventionCenter #newbooks #selfpublishedauthors #selfpublishing #publishing #newtitles #7EyesProduction #AklatAlamid #AklatUlagad #AlubatPublishing #GantalaPress #GoodIntentionsPublishing #IsangBalangayProductions #SanAnselmoPublications #LibrongLIRA #PawikanPress #SaniataPublications #SaranganiWritersLeague #SouthernVoicesPrintingPress #NationalBookAwards #GintongAklatAwards #readers #booklovers #bibliophiles #books #bookfair #bookfestival #booklaunching #booklaunch #bookselling