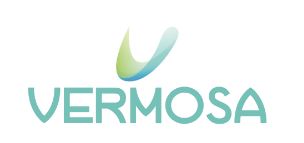 Competitive athletes, fun runners and doting dog owners had the time of their lives running in the pollution-free, abundant green surroundings of the Vermosa Estates in the yearly Green Run staged inside Ayala Land's 740-hectare property in Imus, Cavite recently. 
Two thousand five hundred humans and 256 dogs of various breeds participated in the multi-level run dedicated to pushing physical and mental health, saving the planet and celebrating the wonders of nature and its creatures.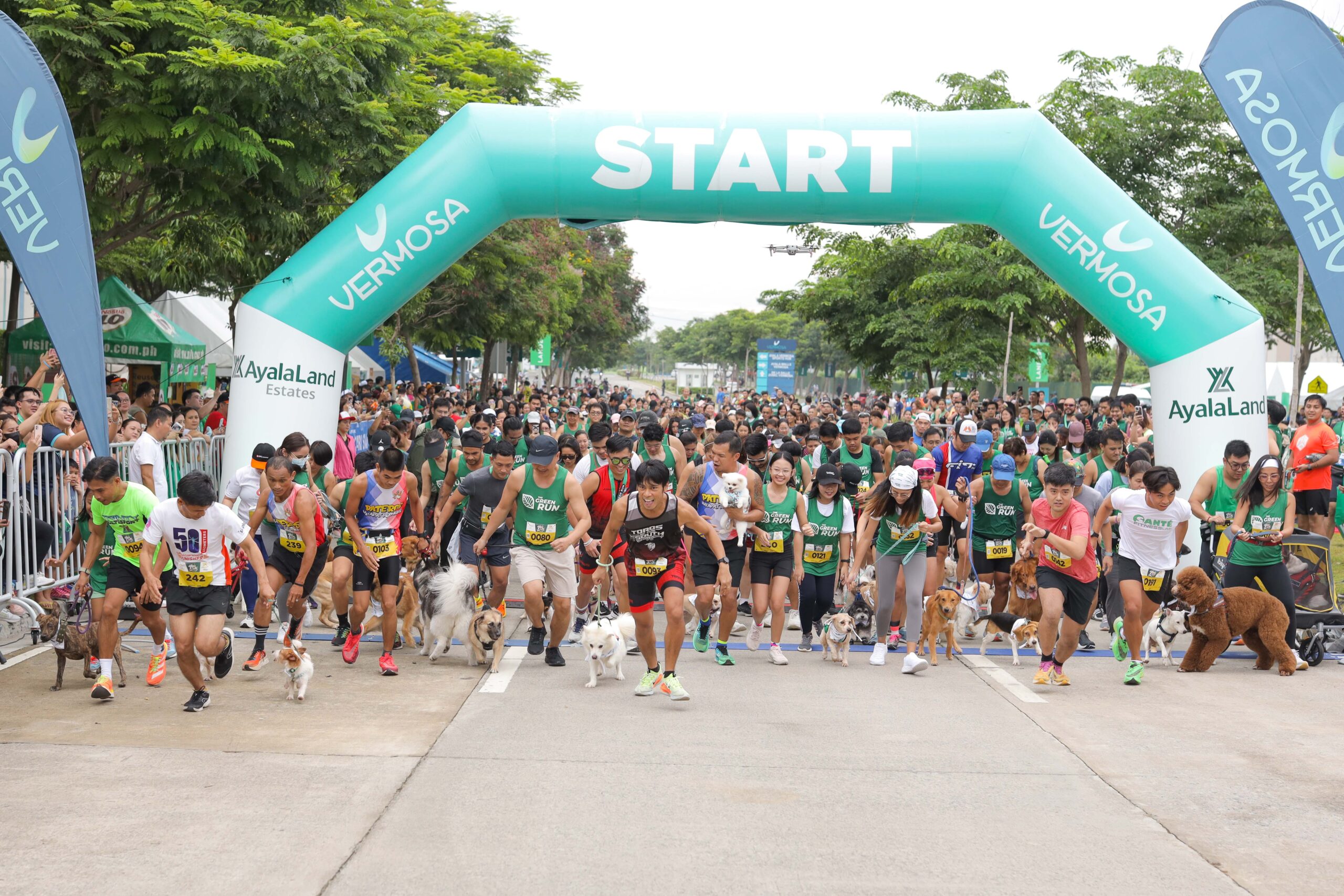 Elite athletes, athletes in training, beginners, young and old and doting fur parents took up the challenge of the Green Run in various categories: 21K, 10K, 5K, 3K and the newly introduced 1K Dog Run.
Fur parents ran, walked and skipped along the picturesque route, with cute Yorkies, Poodles and ShihTzus, small to medium sized Beagles, Jack Russells and Aspins running alongside Belgian Malinois, German Shephereds, Retrievers and giant Mastiffs.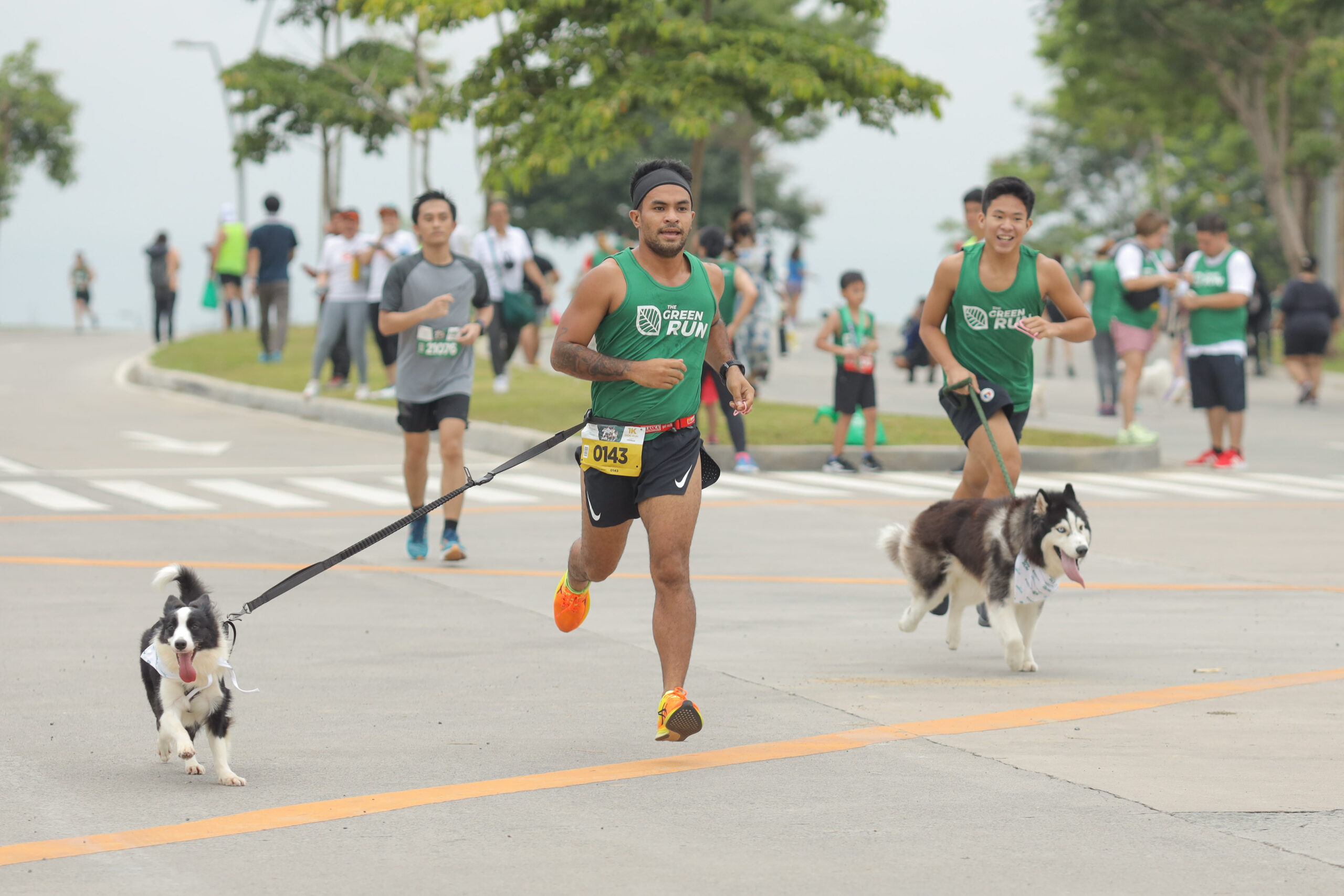 The Dog Run was a welcome addition to the Green Run—Vermosa Estates' very own running event that features different running distance categories to suit individual runners' fitness levels. Established in 2022 to serve as an inspirational, feel-good event after the pandemic to celebrate life, good health, fitness and the great outdoors, this 2023 edition introduced a Dog Run for pet lovers and their fur babies.
The Dog Run slots were the first to be filled up, showing how much Filipinos love their dogs and that the four-legged runners are very much a part of the family.
Pet parents and fur babies showed up dressed in their Green Run running gear—a Green Run bib for the human and a fetching dog bandana with a bone ID tag for the fur baby.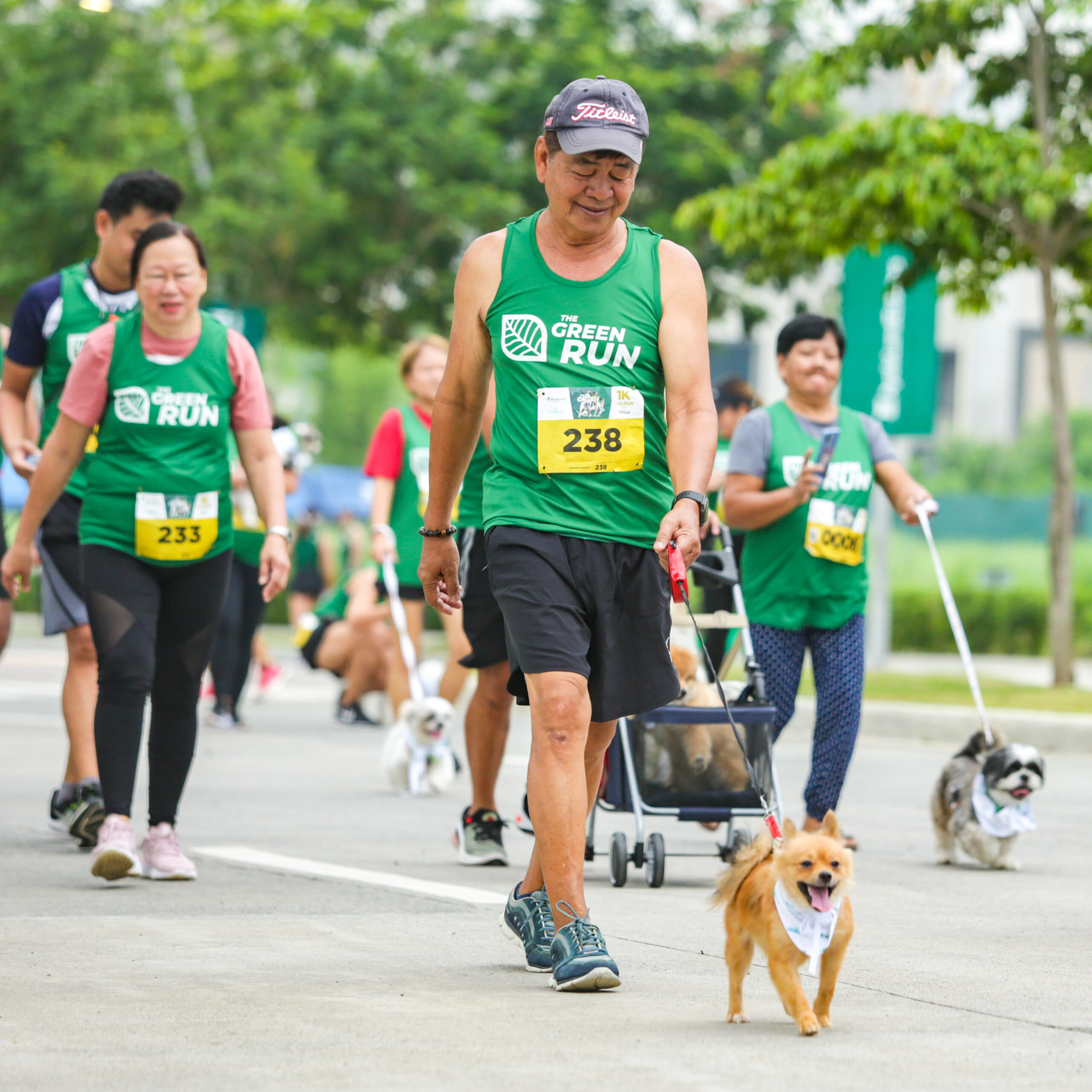 Some dogs ran with the wind, while dogs with shorter legs ran gingerly alongside their fur parents. Some dogs tried to make friends with other dogs along the short trail, while some dogs asked their humans to carry them to the finish line.
"Thank you, Vermosa for introducing a Dog Run to the Green Run this year. This heartwarming activity gave us great moments to remember with our pets. It was a super experience and I'm so happy that my dog's happy. Looking forward to the Dog Run again next year," said lawyer Marco Lozada who ran with his retriever Carter.
"We were overwhelmed with the response to the Green Run this year. There was a big increase in runners and it was so delightful to see many dog lovers and their dogs along the trail. We are proud to say that Vermosa's beautiful, natural surroundings and feet-friendly streets and walkways made the experience fun and safe for everyone. This is really a safe, healthy environment for humans and animals alike," said Lani Tan, Ayala Vermosa Sports Hub General Manager.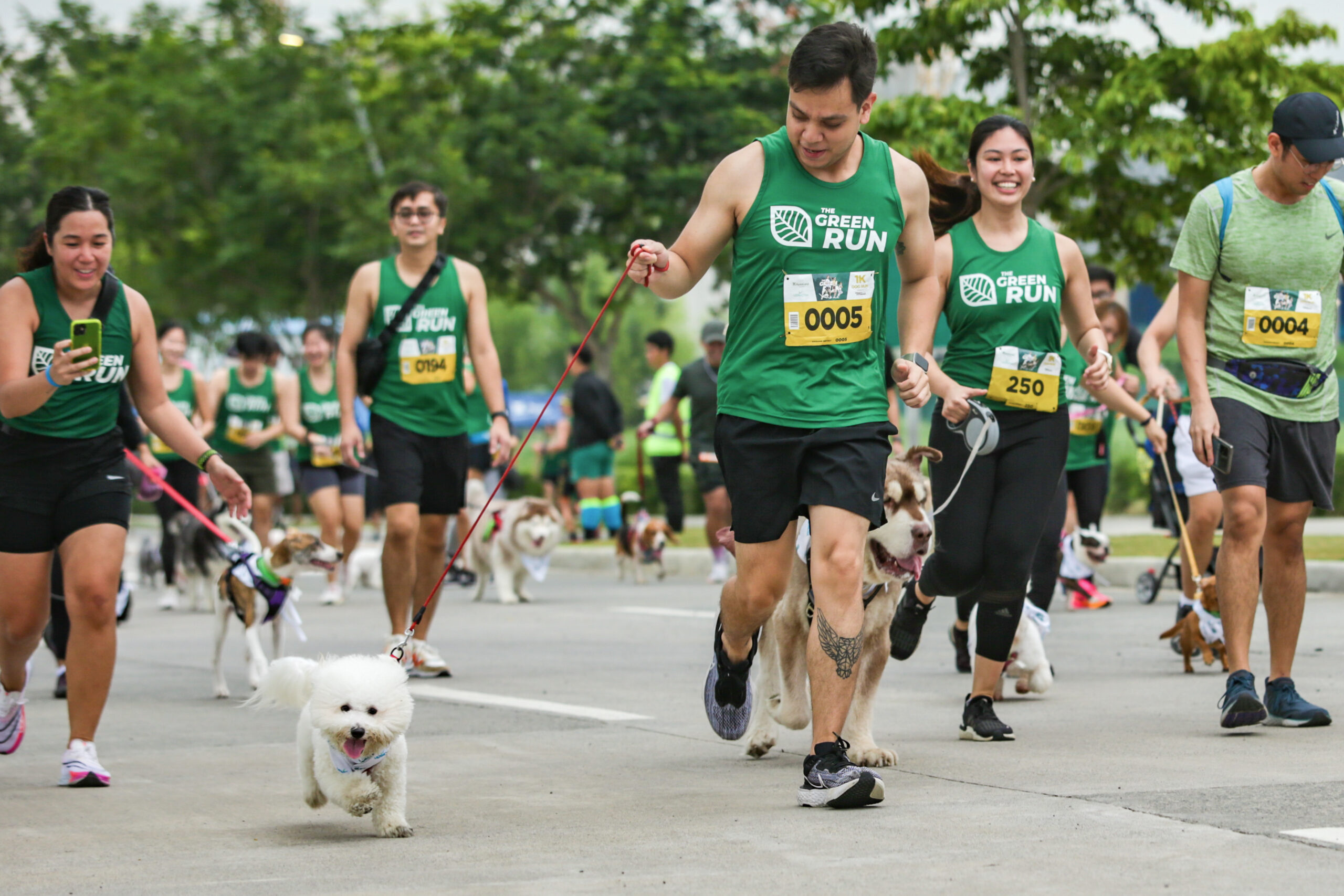 "Vermosa is all about promoting a healthy and active lifestyle. A healthy, well-balanced life is not just physical wellness but also mental wellness. A feel-good activity like the Dog Run has so many physical and mental benefits for both dog owners and their pets that keeps both of them in tip-top shape. We will keep on staging the Green Run each year because we are committed to promote a healthy lifestyle and a love of the environment," said Moses J. Aragones, Vermosa Estates Development Manager.
Part of the Green Run proceeds will go to Haribon Foundation's Adopt-A-Seedling Program to support its long-term mission of protecting biodiversity and ecosystems.
The Green Run 2023 was supported by FPG Insurance, MILO Philippines, SunLife, JGO Mart, Doggo Flask, Alaxan, Seda Hotel Nuvali, Merrell, Fitbar, Runnr, Toby's, Pocari Sweat, Oishi, Equal Sugar, Healtway Qualimed Hospital and Immuntab Multivitamins.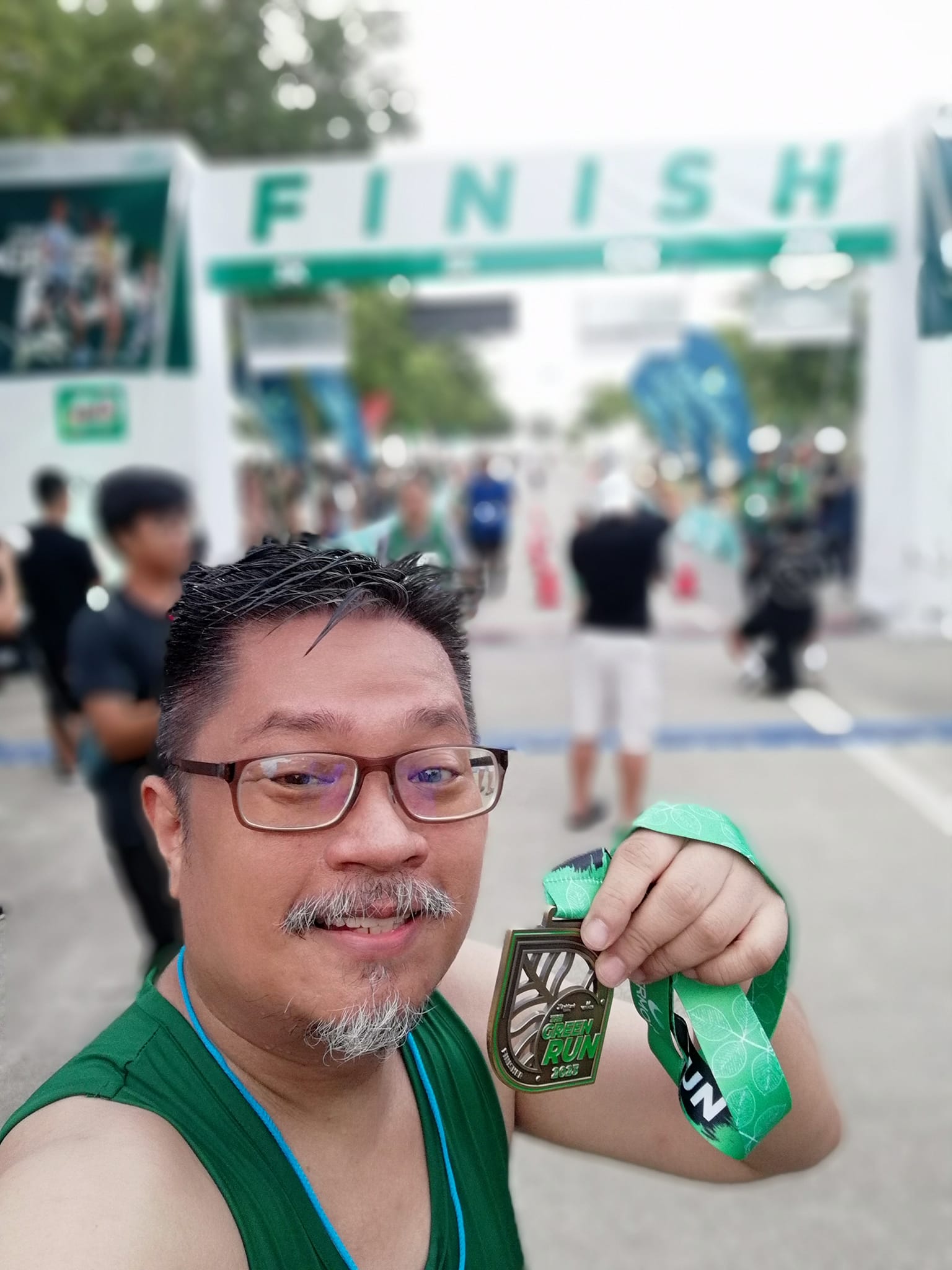 #HappeningPH #VermosaEstates #VermosaGreenRun #GreenRun #petfriendly #healthandwellness #health #wellness #funrun #exercise #HaribonFoundation #AdoptaSeedlingProgram #AyalaLand #realestate #ImusCavite #Cavite #restandrecreation #healthyliving