Manila, Philippines –  Excitement builds as the clock ticks down to the most awaited dance competition of the year. In a celebration of creativity, individuality, and the rich genres of dance, the Philippines is gearing up to take over the Red Bull Dance Your Style World Finals in Frankfurt, Germany. Set to take place on November 4, this event will feature dancers from all over the world battling it out on the international stage. 
After securing his win at the National Finals in Manila, Louries "JXYB" Dhztine Bernardino will be representing the country in the Red Bull Dance Your Style World Finals. His unique style and technique shined through fifteen other dancers who came from all different provinces across the Philippines – Cebu, Cagayan de Oro, Zamboanga, and Baguio to name a few. The variety of provinces brought a mix of cultures and identities onto the stage, but in the end, "JXYB"'s unique style stood out and won them the crown. With the World Finals now approaching, "JXYB"  is ready to bring his A-game to the international dance floor.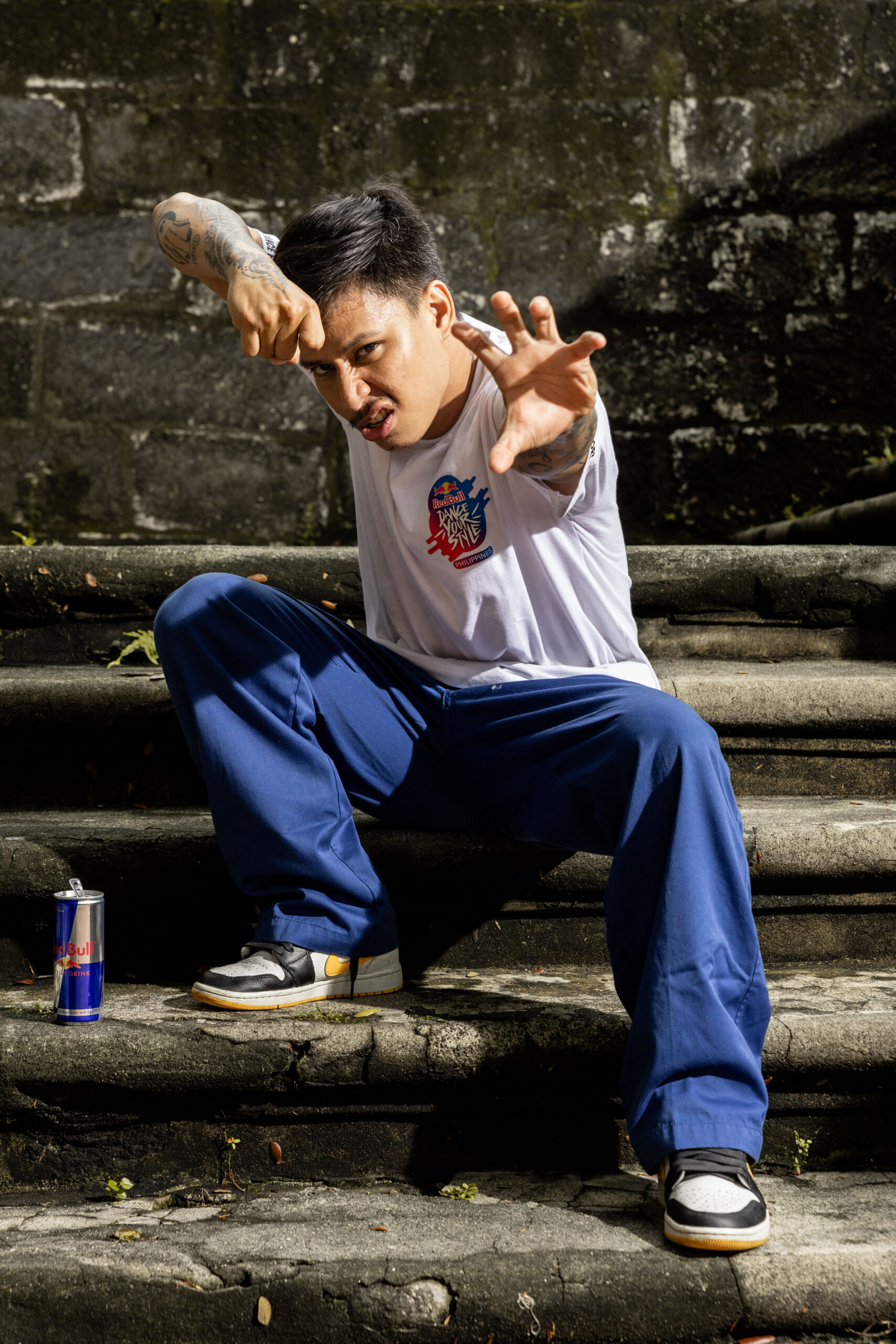 "I plan to maintain using Krumping as my style, but I really think I have a lot more to enhance when it comes to crowd-pleasing and crowd interactions. There's a lot I'm working on to improve but luckily, I come from the Philippine dance community, which is very competitive. We are very advanced in freestyle battle here so that is a big advantage, but at the same time that puts a lot of pressure on me," "JXYB" said. 
The Philippines' representative believes this competition will be the hardest one-on-one battle he's faced so far, but still remains optimistic that his skill, talent, and determination will take him far. 
"I'll stay true to myself and my style, and I'll bring a lot of prayer into this. I know that God will have my back, and we'll get this win in Jesus' name," he said.
Louries "JXYB" Dhztine Bernardino will be competing against over 30 dancers from all over the world, each with his own style, flair, and personality. While the competition will be nothing short of fierce, "JXYB" remains hopeful they can properly showcase Filipino talent for the world to see. 
The Red Bull Dance Your Style World Finals is set to take place in Frankfurt, Germany on November 4, 2023, and will be streamed live on Red Bull's Dance Your Style TikTok and YouTube account (@redbulldance) at  9PM CET.  
For more updates and news about the upcoming Red Bull Dance Your Style event, visit https://redbulldanceyourstyle.com/ and the following social media pages: 
Facebook: https://www.facebook.com/redbulldance | Instagram and TikTok: @redbullph @redbulldance