Ever wondered what the Top Smartphone in China for Q3 of 2023 is? It's none other than HONOR!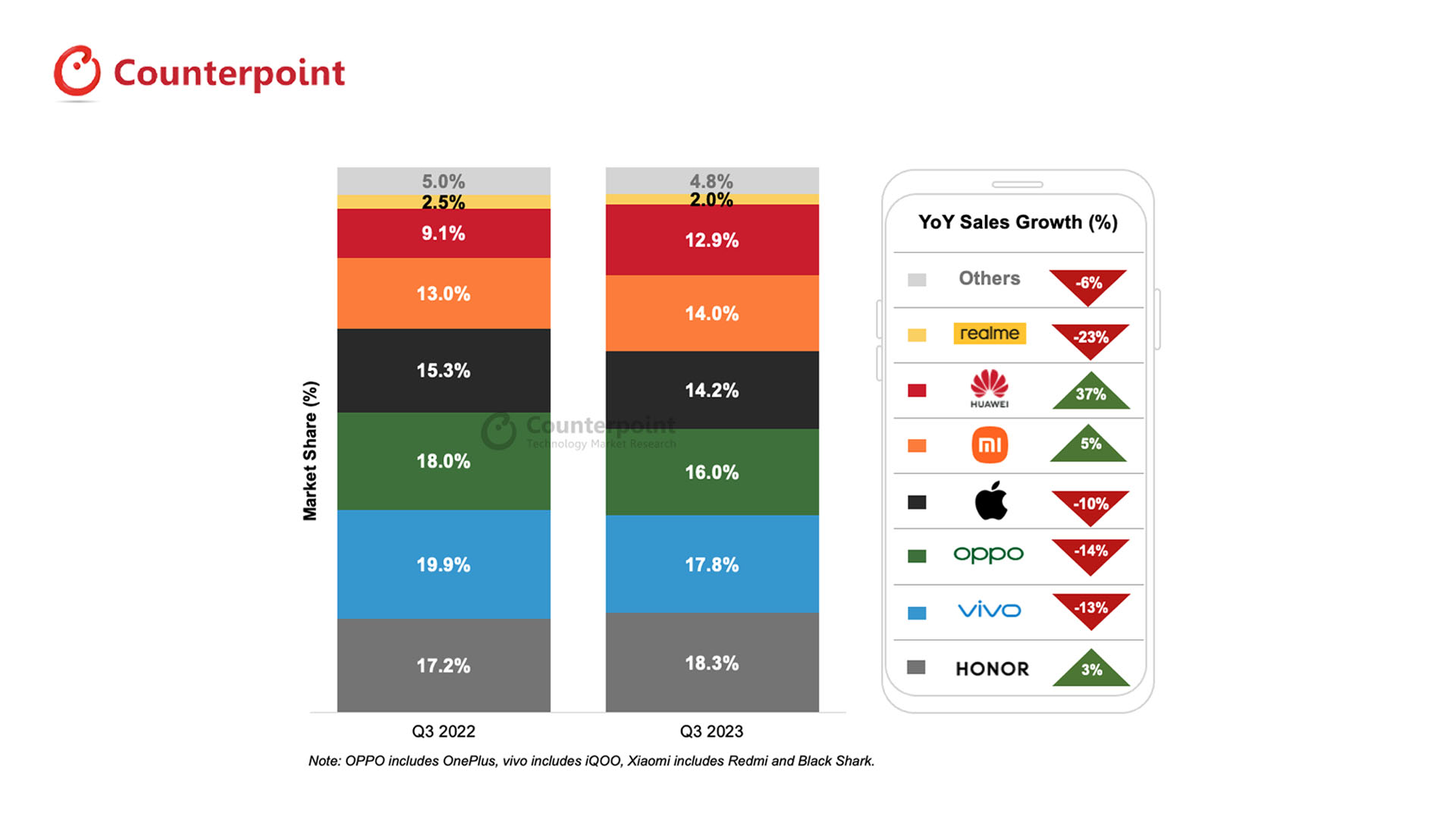 Manila, Philippines, November 3, 2023 – According to the latest Canalys, IDC Worldwide Quarterly Mobile Phone Tracker, and Counterpoint's Market Pulse Service studies for the third quarter of 2023, HONOR is a clear landslide winner getting the first spot for all reports.
"This success gives us more confidence here in the Philippines to do even better and achieve greater heights sooner than later. We are very young, but you know what they say, the youngest is the most aggressive so better watch out for HONOR Philippines especially in 2024," said HONOR Philippines Vice President Stephen Cheng.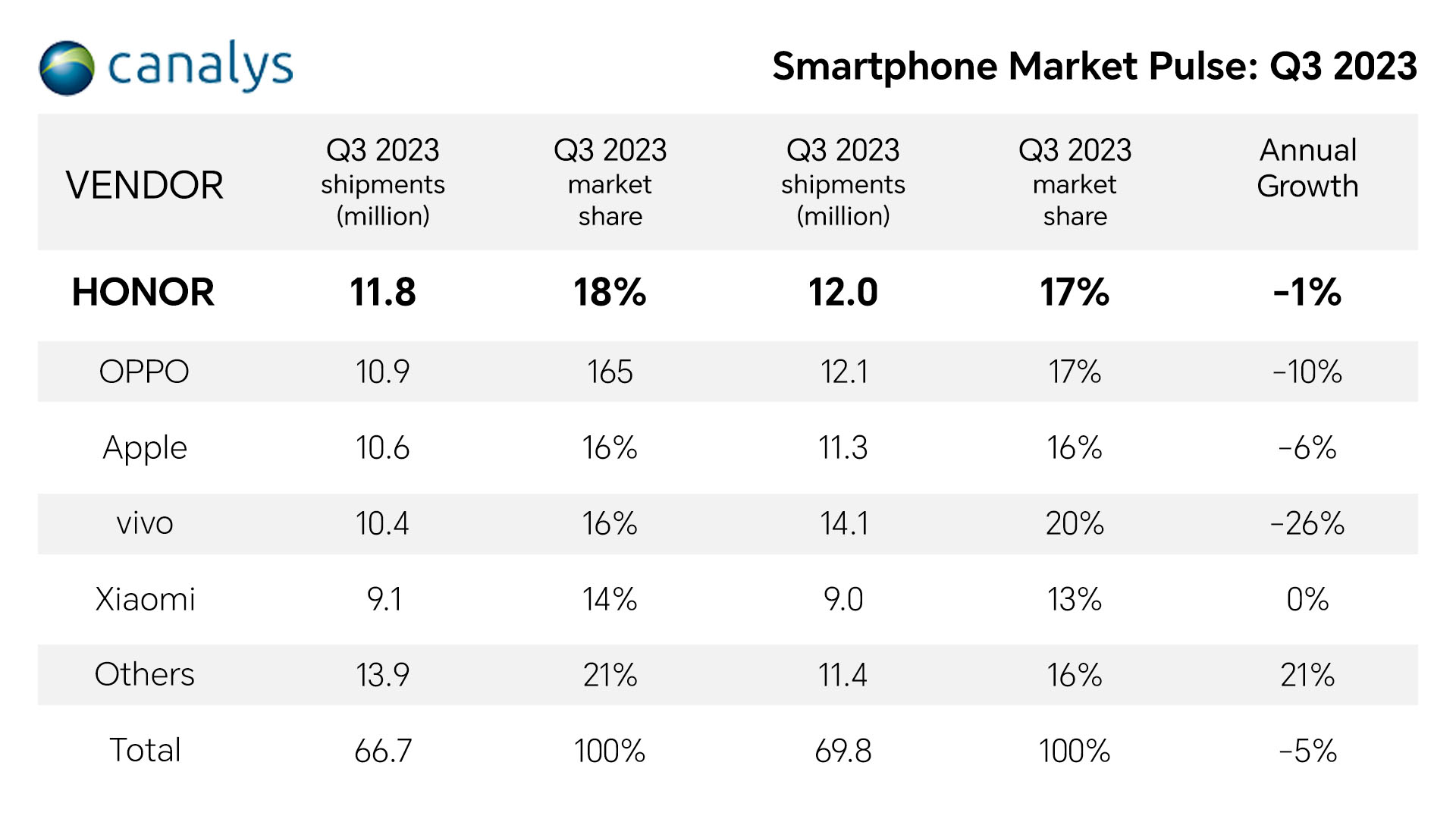 Although the smartphone market subsequently fell in China, it is still seen that HONOR had an outstanding annual growth with 1.8%, 1.1% and –1% in IDC, Counterpoint and Canalys respectively – the most impressive performance among other brands. In terms of market share, HONOR is without a doubt the No. 1 smartphone brand, getting 19.3% from IDC, 18.3% from Counterpoint, and 18% from Canalys with the second seed in both reports at 16-17%.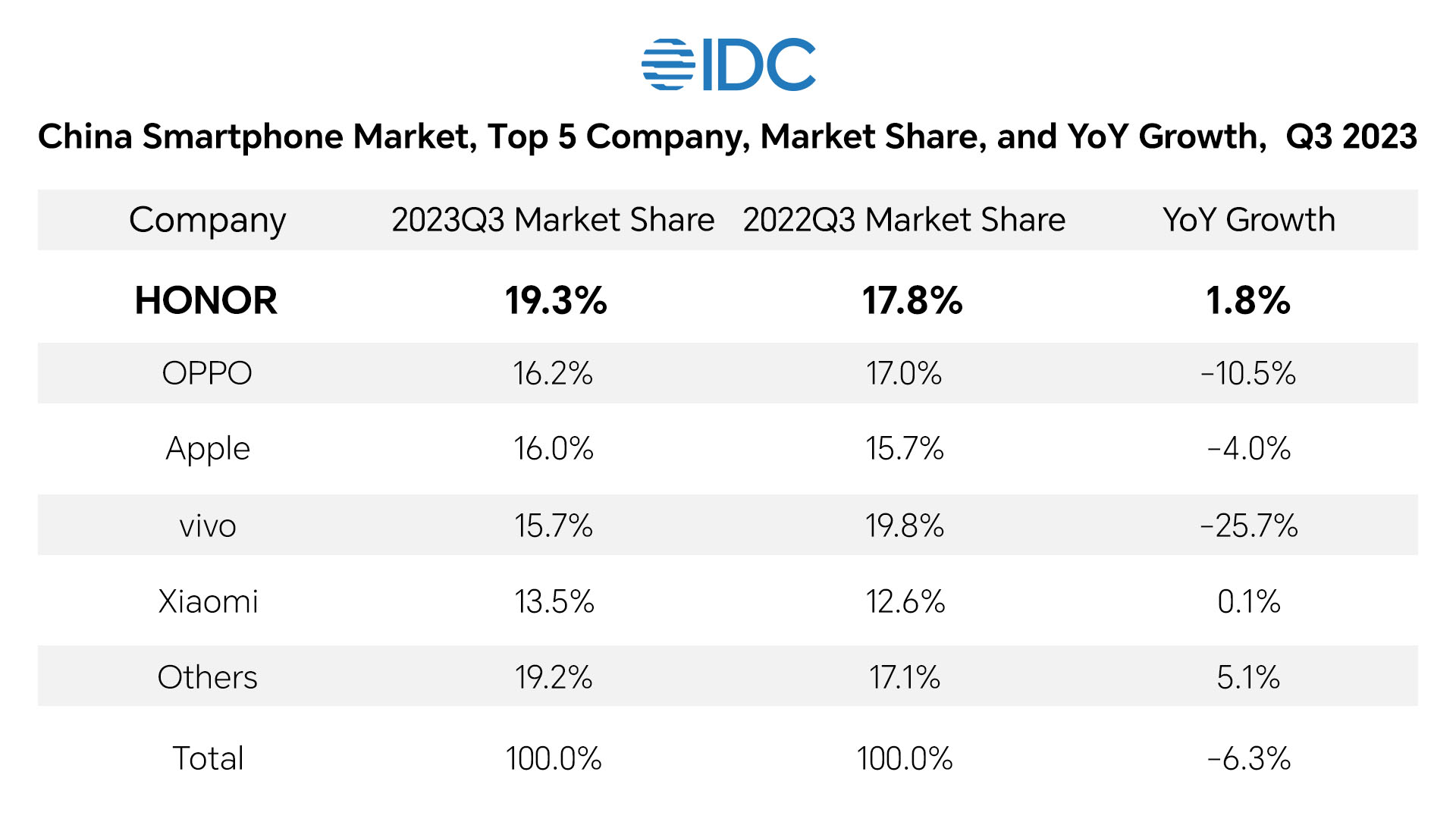 This feat is led by HONOR taking over the foldable market having HONOR Magic V2 as the No. 1 choice among all foldable models in China, as authorized by IDC and Counterpoint.
HONOR Philippines is eager to replicate this success in no time. To check out the wide array of HONOR devices in the country, you can go to an Experience or Partner store near you or online via: Lazada (bit.ly/HONORPHLaz), Shopee (bit.ly/HONORPHShpe), and TikTok Shop (bit.ly/HONORPHTikTok).
For more announcements, you may visit HONOR's website www.hihonor.com or social media platforms: Facebook (Facebook.com/HonorPhilippines), Instagram (Instagram.com/honorphilippines/) and TikTok: (Tiktok.com/@honorphilippines). To check out HONOR's complete list of retail stores, go to https://www.hihonor.com/ph/retailers/.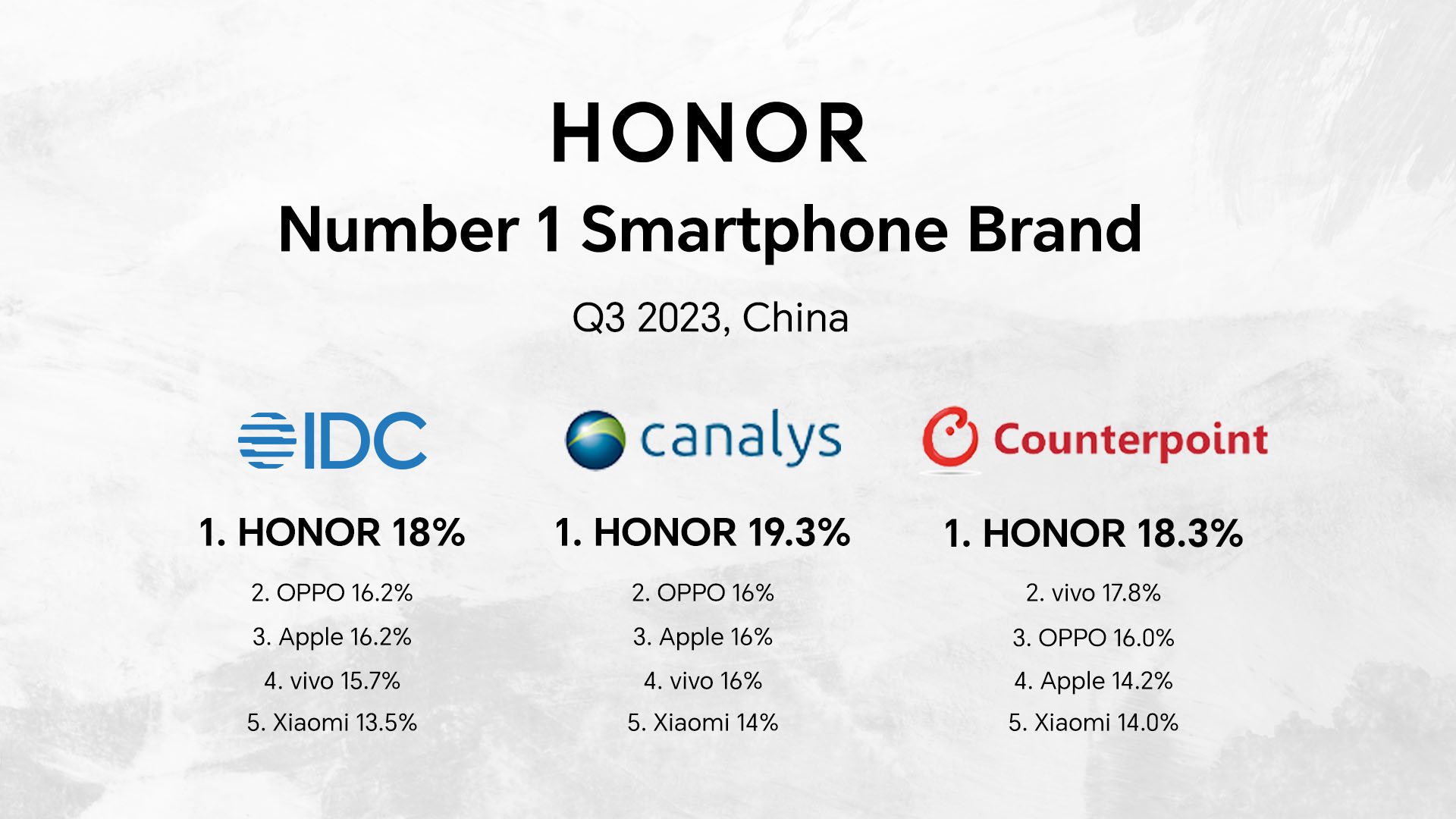 About HONOR 
HONOR is a leading global provider of smart devices. It is dedicated to becoming a global iconic technology brand and creating a new intelligent world for everyone through its powerful products and services. With an unwavering focus on R&D, it is committed to developing technology that empowers people around the globe to go beyond, giving them the freedom to achieve and do more. Offering a range of high-quality smartphones, tablets, laptops and wearables to suit every budget, HONOR's portfolio of innovative, premium and reliable products enable people to become a better version of themselves.