Manila, Philippines — On Sunday evening, after the closing performance of "Walang Aray," the Philippine Educational Theater Association (PETA) shocked audiences with a surprise performance of Ben&Ben, unveiling the company's upcoming production, "One More Chance the Musical," an adaptation of Star Cinema's cult classic that will feature the music of the massively popular and award-winning Filipino nine-piece band.
The crowd erupted in cheers after lead cast members of "Walang Aray," Gio Gahol and Marynor Madamesila, who play the lovers Tenyong and Julia, performed a scene from the movie as Popoy and Basha. The iconic lines, "She had me at my worst. You had me at my best" was enough to give clues to PETA's next production.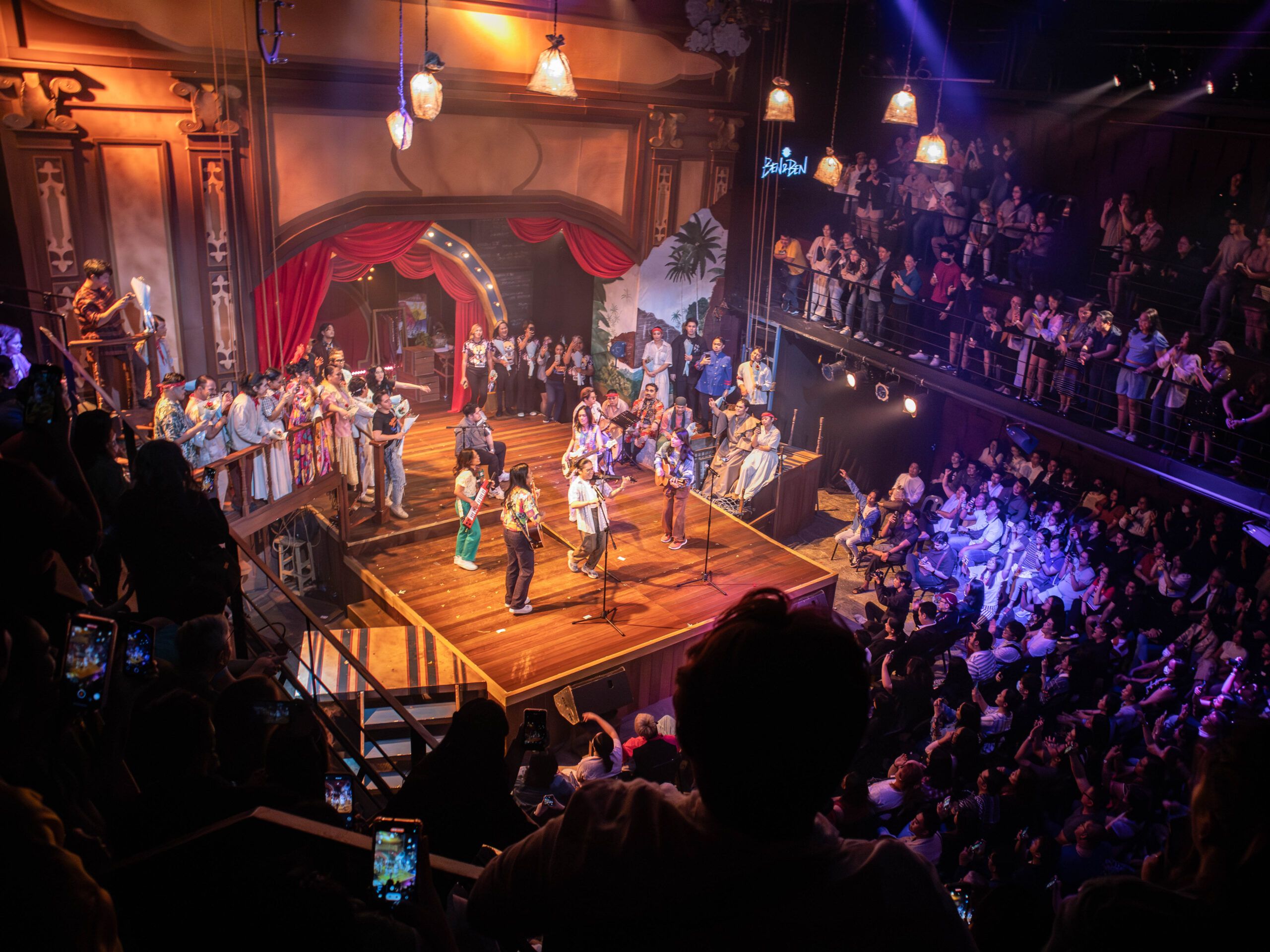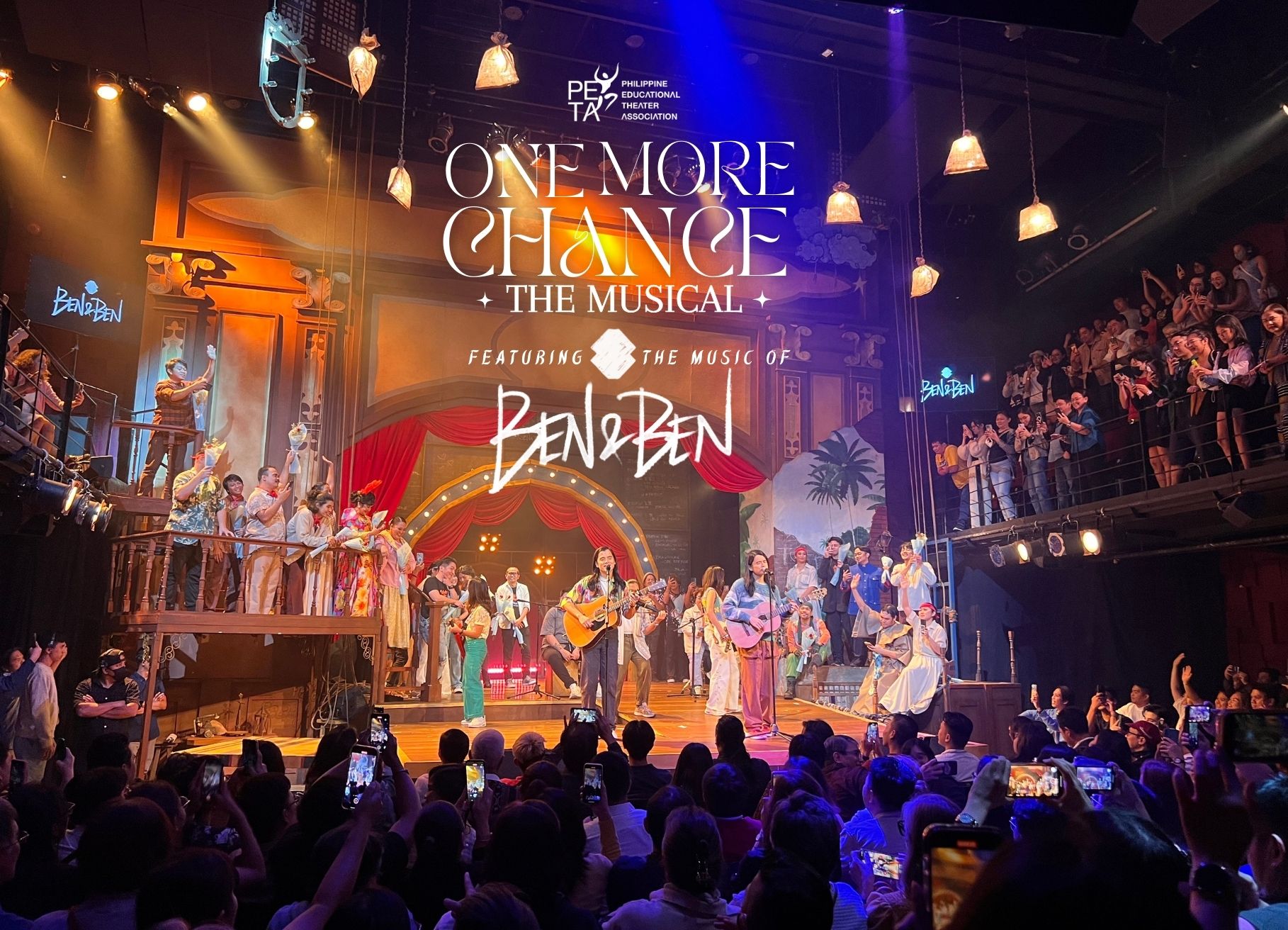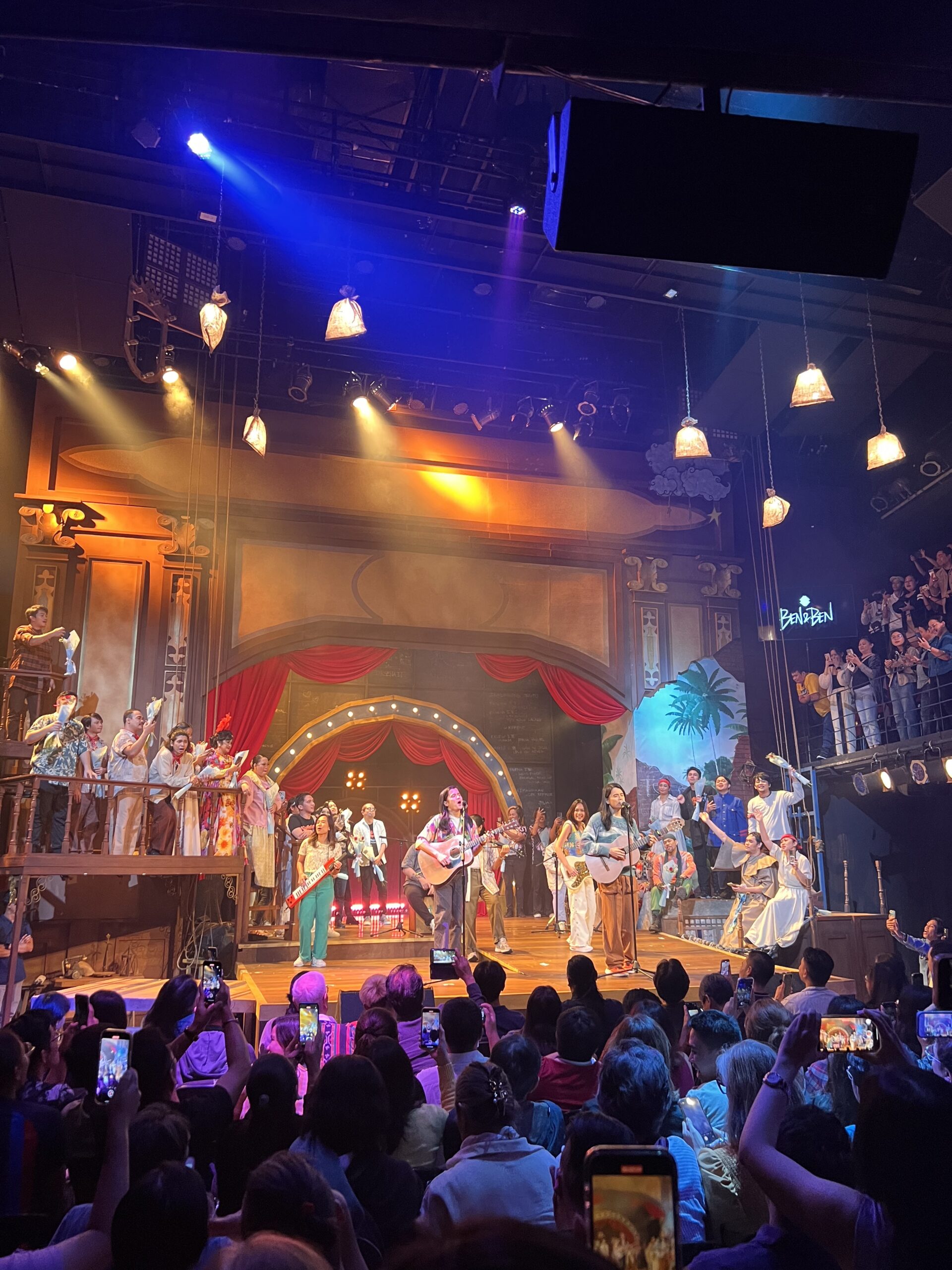 The announcement was topped by another jaw-dropping surprise as the set curtains parted, revealing the Ben&Ben band. The audience went wild with their electric performance and sang along with the band's hit songs, Kathang Isip and Araw-Araw, two of their heartfelt anthems that have defined an entire generation.
In the prime of their youth, the band has maintained a level of cultural relevance that earned its place in the history of contemporary Philippine music. For three years, Ben&Ben has emerged as the most streamed OPM Artist and Group in the Philippines, being the first Filipino act to surpass more than a billion streams.
"One More Chance the Musical" follows PETA's string of successful jukebox musicals, from the phenomenal hit "Rak of Aegis," which ran for seven seasons, to the critically acclaimed rap musical "Three Stars and a Sun," featuring the music of Francis Magalona.
"One More Chance the Musical" is slated to open in April 2024 at the PETA Theater Center.
For corporate partnerships and show-buying inquiries, contact PETA via petatheater@gmail.com or 0917-539-1112. Follow PETA's Facebook, Instagram, and Twitter pages at @petatheater to be updated on the latest news.