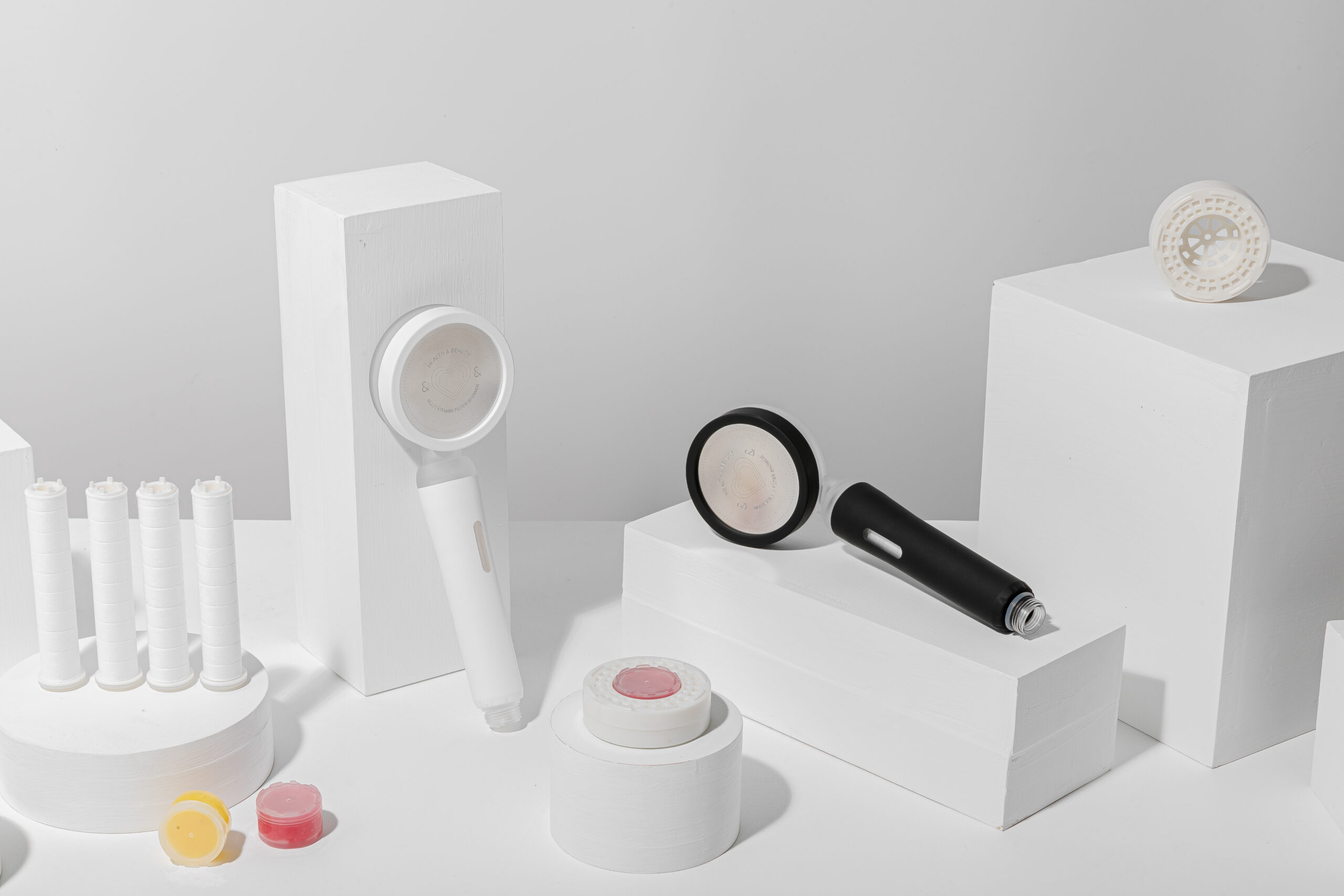 JEONJU-SI, Republic of Korea, Nov. 07, 2023 (GLOBE NEWSWIRE) — HEALTH&BEAUTY has launched its high-quality H&B Multi Vitamin Filter Shower Head set (多功能維他命過濾式花灑頭) in Hong Kong. This set consists of Multi Vitamin Filter Shower Head, which is an item that ensures cleaner and safer access to tap water.
Certified by various institutions including the World Atopy Association, this product guarantees clean removal of harmful substances in the tap water. Therefore, it is highly recommended to people who are interested in hygiene and concerned about contaminated water resulting in skin trouble and hair damage.
This head contains the world's first eco-friendly biodegradable filter that is certificated by a verified organization. Three layers of these filters are known to remove up to 99.9% of toxic substances such as residual chlorine, rust, heavy metals, further impurities, or microplastics.
What differentiates H&B Multi Vitamin Filter Shower Head from other shower heads is the presence of a secondary ring-filter layer. Any impurities left in the water are filtered out in this layer. After that, the water passes through a tertiary vitamin capsule layer. These capsules provide hydration and vitamin supply to the skin, adding nutrients and fragrance to the overall shower.
Consisting of 294 heart-shaped micro holes in the sprinkler plate, the shower head enables precise control of water pressure to its users. With this control, the customer can save water on his own or prevent skin irritation by turning the strong water flow into a gentle sprinkle. Furthermore, it is an ultralight product that only weighs 179g, lighter than a typical smartphone. Lastly, this shower head ensures safe usage for everyone regardless of their age, even for a child. With such convenience, it's a portable product that can be carried easily everywhere.
*HEALTH&BEAUTY(H&B)'s HNBLUV shower head and refill set is available in PNS Fusion Click & Collect, Taste, Parknshop stores.
– Multi Vitamin Filter Shower Head Set (White, Black)
– 多功能維他命過濾式花灑頭 (白色, 黑色)