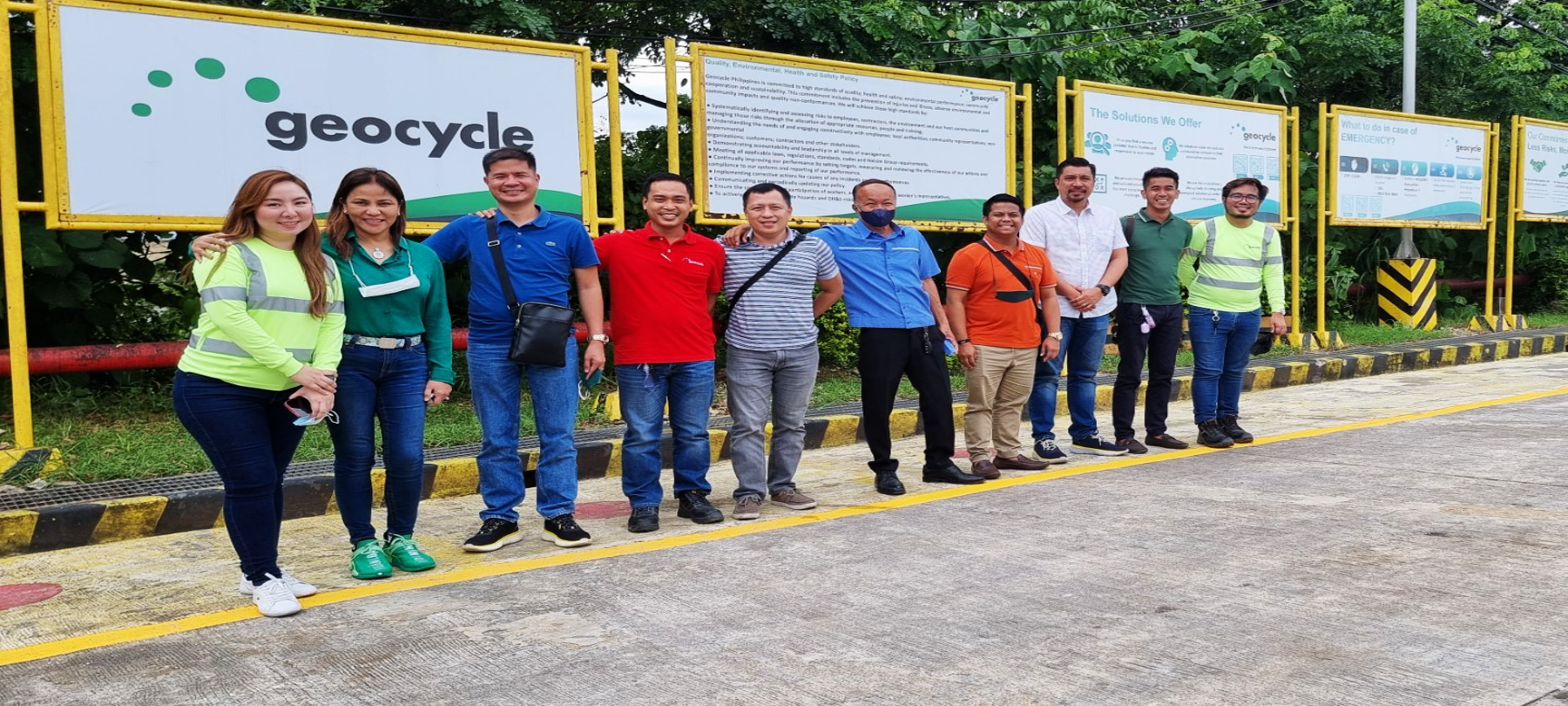 Holcim Philippines' waste management unit Geocycle is helping 35 cities and municipalities stay clean and divert materials away from landfills.
Leading building solutions provider Holcim Philippines, Inc., converted around a million tons of qualified wastes into alternative fuels and raw materials for cement production in 2022 as it accelerates circular construction in the construction industry.
Through its waste management unit Geocycle, Holcim Philippines made productive use of discarded materials from industries and communities through cement kiln co-processing. This helped the company conserve virgin natural resources and avoid high-carbon traditional fuels such as coal while providing partners a safe and environment-friendly waste management solution.
Among the beneficiaries of the company's circular economy drive are 35 municipalities and cities nationwide, which were able to divert waste away from landfills. Geocycle also helped industrial partners manage wastes including non-recyclable plastics. Furthermore, the company completed installation of facilities for co-processing ozone-depleting substances.
Aside from these, Geocycle conducted lectures on proper waste management for local governments and schools and participated in public forms to highlight the importance of resource conservation.
Holcim Philippines President and CEO Horia Adrian: "Co-processing is an important part of our efforts to advance circularity in the construction industry. Our success in reusing discarded materials is further reducing our consumption of natural resources and carbon footprint. This also enables us to help industries and communities achieve their zero waste objectives. We are excited to continue growing our co-processing operations to further contribute to building progress in the country."
Co-processing is a government-approved and globally-recognized waste management technology that repurposes qualified discarded materials into alternative low-carbon fuels and raw materials in making cement. Among the environmental advantages of co-processing are the extremely high temperatures of kiln and longer treatment time that prevent formation of harmful gasses. There are also no residues to be landfilled.
Holcim Philippines is increasing its use of low-carbon fuels in cement manufacturing to reduce carbon emissions, cut use of virgin raw materials and contribute to managing wastes in the country in a sustainable manner.
About Holcim Philippines
Holcim Philippines, Inc. (Philippine Stock Exchange: HLCM) is one of the leading building solution companies in the country. The Company has a deep portfolio of innovative solutions fostered by a full range of products from structuring to finishing applications that can help local builders execute with high performance and efficiency a wide range of projects from massive infrastructure to simple home repairs.
With cement manufacturing facilities in La Union, Bulacan, Batangas, Misamis Oriental and Davao, as well as aggregates and dry mix business and technical support facilities for building solutions, Holcim Philippines is a reliable partner of builders in the country.
Holcim Philippines is also committed to the highest standards of sustainable operations and manufacturing excellence with its plants certified under ISO 14001:2015 (Environmental Management System), ISO 9001:2015 (Quality Management System) and OHSAS 45001:2018 (Occupational Health and Safety Management System).
Holcim Philippines is a member of the Holcim Group, the world leader in the building materials industry present in 60 countries with over 70,000 employees.
About Holcim
Holcim builds progress for people and the planet. As a global leader in innovative and sustainable building solutions, Holcim is enabling greener cities, smarter infrastructure and improving living standards around the world. With sustainability at the core of its strategy Holcim is becoming a net zero company, with its people and communities at the heart of its success. The company is driving circular construction as a world leader in recycling to build more with less. Holcim is the company behind some of the world's most trusted brands in the building sector including Aggregate Industries, Disensa, Geocycle, Holcim, Lafarge and Malarkey Roofing Products. Holcim is 70,000 people around the world who are passionate about building progress for people and the planet through four business segments: Cement, Ready-Mix Concrete, Aggregates and Solutions & Products.
Learn more about Holcim on www.holcim.com, and by following us on LinkedIn and Twitter.
 #HappeningPH #Holcim #WasteManagement #Wastes #Fuels #RawMaterials #Cement #CementManufacturing