InfiniVAN—the only Japan-affiliated telco in the country and one of the largest internet service providers—just recently completed the Boracay leg of the longest subsea cable network in the country last November. This project, undertaken with partners, will provide future-proof digital infrastructures underwater, so fiber connectivity can be experienced nationwide, including in far-flung areas.
When completed, the Philippine Domestic Submarine Cable Network (PDSCN) will provide reliable digital connectivity that will boost business and economic growth throughout the country.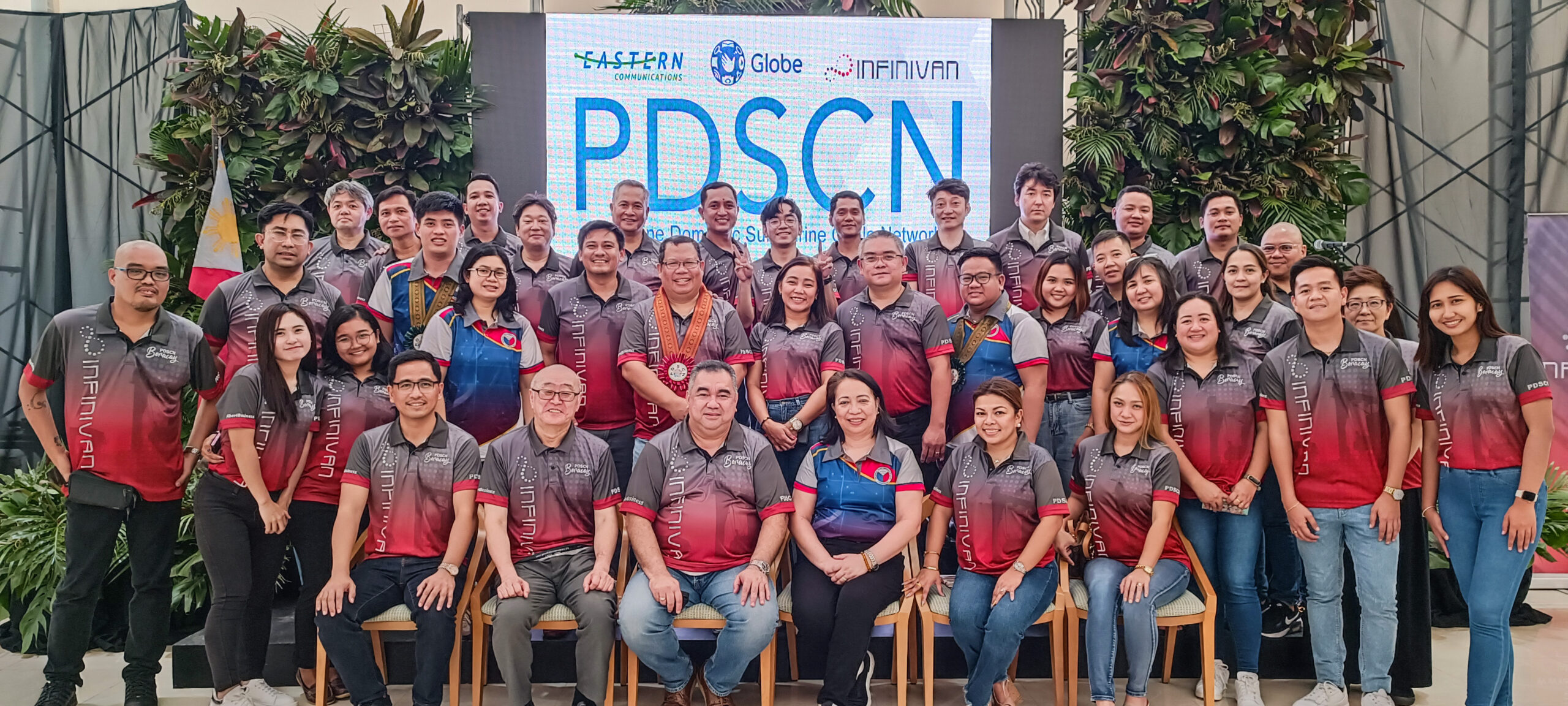 InfiniVAN Complete Boracay Leg of Largest, Longest Philippine Subsea Cable Project
The Philippine Domestic Submarine Cable Network (PDSCN)—designed to directly interconnect islands and provinces in the Luzon, Visayas, and Mindanao island groups to the internet—has finally touched down in Boracay Island.
Representatives of the project proponents and joint-build partners InfiniVAN, Eastern Telecom, Globe Telecom, LGU officials, suppliers and community members gathered in a ceremonial cable pulling event on November 25 at the Savoy Hotel in Boracay's Newcoast.
The joint-build project is regarded as a milestone because it will add  a huge amount of domestic data transmission bandwidth capacity and much needed resiliency to the country's internet network infrastructure. When completed, the PDSCN project will improve mobile and broadband connectivity across the country, including far-flung islands and other underserved areas. It is in line with the current administration's goal to make the Philippines a digitally-advanced nation that is in step with the advances and innovations going on in the world. Cable installation began in July 2022 and was marked by a kick-off event in Subic.  Since then, cable pulling events similar to the recently-held one in Boracay have been held in Mactan Island in Cebu and Siargao Island in Surigao.
The Boracay cable pulling event  was graced by Aklan City Mayor Hon. Frolibar Bautista, Aklan Provincial Administrator Atty. Selwyn Ibbareta, National Telecommunications Commission Director Imelda Walcien, Board of Investments Governor Atty. Marjorie Ramos-Samaniego and BOI Director Atty. Elyjean DC Portoza.
InfiniVAN, Inc. Chief Technology Officer Alberto "Abet" Espedido said that besides connecting major islands in the country, the project will also help boost tourism and commerce in more provinces. "We see this as an opportunity to fulfill our objective of providing connectivity to far flung areas and hope that the good communications infrastructure will also pump-prime economies," he said.
Espedido said the fiber optic cable technology used in the country's biggest and longest submarine cable installation is "future-proof." Unrepeatered fiber cables used in the project can handle large data throughputs that can be further expanded through advances in terminal equipment over the next 20 to 25 years.
"As a new entrant in the market, we are happy to work with well-established partners on a project that will really create an impact on people and progress in the next few years. It is heartwarming to have our so-called industry competitors work with us on this gift to our countrymen and the country as a whole. We look forward to the next phases of this project," Espedido added.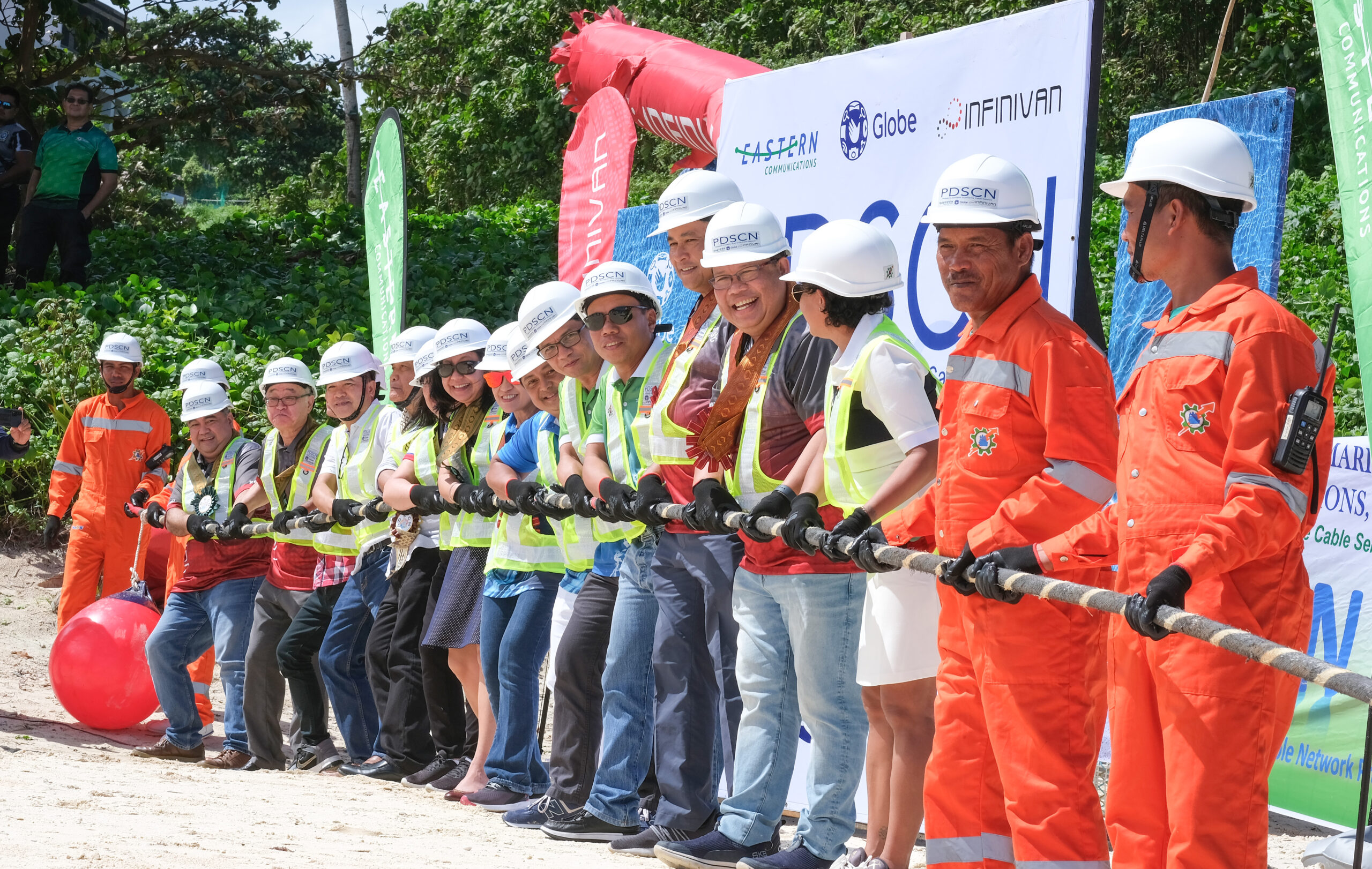 #InfiniVAN #underseacablesystem #happeningph #globe #easterntelecom #telco #tech