- Advertisement -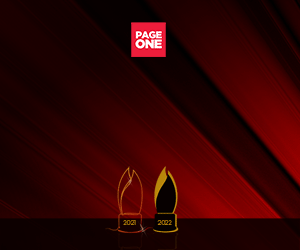 Collecting Space
Joe Bautista
Calle Wright, 1890 Vasquez St., Malate, Manila
9 February – 9 May 2020
Collecting Space is an exploration into memory and the reactivity of the mind when confronted with objects.
It is the slow but certain gathering of recollections and experiences, making their way into the caches of the mind and in turn, coming back to the surface when prompted by familiar pockets from the past.
Joe Bautista assembles works incited by the experience of drawing connections between objects.
Selected collages from his personal collection feature snippets of documents with differing angles, colors, and forms in every set.
Each a repository of structures he holds familiar, these works bring us to inquire into possibility.
Working as a conceptual and installation artist since the seventies, Bautista's installations, on the other hand, are a nod to his past works sparked by his interest in the infinite signals brought by assembled objects.
These installations extend as in-the-moment reflections on introspection, thoughtfulness, and the virtue that comes from both.
As a glimpse into moments passed, Collecting Space endeavors to explore the preservation of time through well-used items, prompting a quiet search into what we find familiar, what echoes from a distant past, and yet makes its way fondly into the now.
Bautista was invited by Nap Jamir II, who previously exhibited at Calle Wright, as part of Calle Wright's continuous programming, where future exhibiting artists are selected by those previously exhibited in the space.
Collecting Space by Joe Bautista is open to the public from 9 February to 9 May 2020 at Calle Wright, 1890 Vasquez St., Malate, Manila. Viewing hours are from 12NN-7PM, Saturday to Monday.
Joe Bautista (b. 1951, Manila) explores the movement between subject and object, and the participation of viewers when dealing with sensory materials.
A conceptual artist since the 1970s, his works are often characterized by large-scale installations and collages, giving home to familiar objects reassembled and made new through limitless iterations.
He received a BFA from the University of the East and is a recipient of the CCP's Thirteen Artists Awards (1972).
Two years later, he and five conceptual artists grouped together to put up an experimental, artist-run space called Shop 6.
This group challenged the notions of conceptualism and operated as an alternative to the institution. Later, he was awarded as one of the 5 Contemporary Sculptors (1979) under the CCP. Currently, he creates and resides in Manila.
Opening Reception
9 February 2020, Sunday, 3PM
Regular Hours
Saturday to Monday, 12NN-7PM