KCLB President and Vice Mayor Candidate Ferdinand "Jeck" Vargas
Kiwanis Club of Los Baños was formed on October 2011 with the leadership of Mr. Meliton Manimtim and Mr. Ernesto Flavier.
From then on, KCLB has been serving the children of the community.
Most recent projects among many of their initiatives were the Oplan Sagip Mata, several blood letting projects and distribution of hygiene kits to the affected communities of the typhoon.
During their 10th Installation of Officers and Induction of New members, and Christmas Party at the same time, held last Dec. 22 at the Big Boy Restaurant in Calauan, Laguna, KCLB gave recognition and honor to Engr. Grace Bondad Nicolas for her unwavering support and valuable contribution in the success of #KCLB for AY 2020-2021 in the service of the children and the community.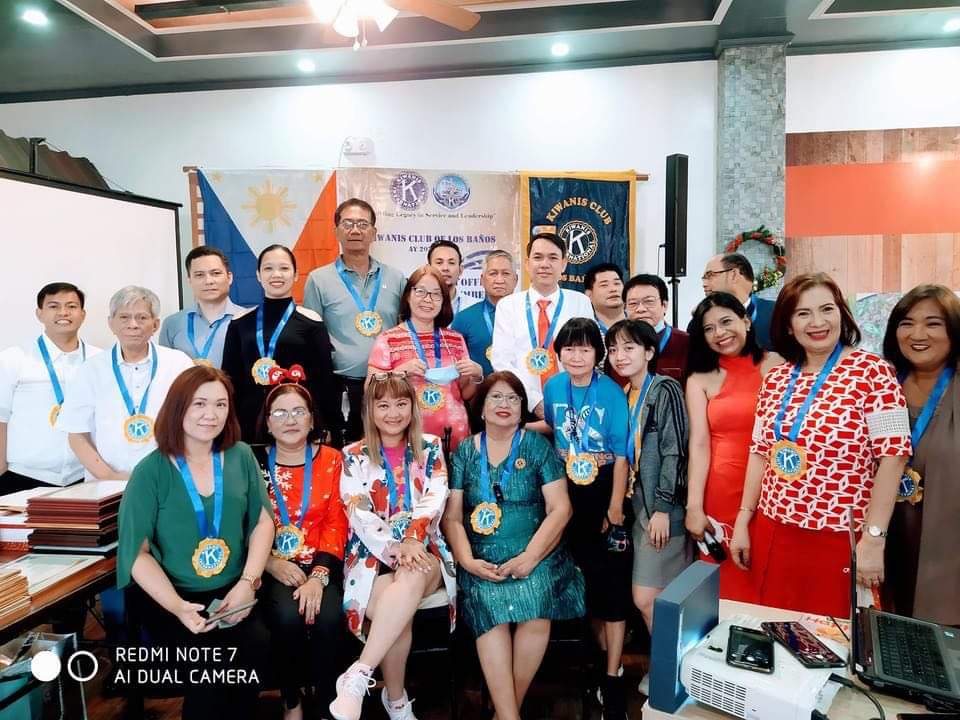 Engr. Grace is the Past President of Kiwanis Club of Makati and the current Lieutenant Governor Elect of Division 3A (Metro Manila) of the Kiwanis Philippine Luzon District.
Kiwanis Club of Los Baños is very close to her heart.
She made mention that it was KCLB's Past President Cindy Nicolas, her mother-in-law, who introduced her to #Kiwanis, apart from her being an offspring of Calauan.
She assured KCLB that she will always be available to support their projects.
"Anything that I could contribute, just let me know. Always for the goodness of the children."
Engr. Grace Bondad Nicolas has been recently installed too as Vice President of Los Baños Chamber of Commerce Incorporated.
Apart from this, she is also the first woman President of American Association of the Philippines, the Vice President of Makati Tourism Foundation, a successful entrepreneur and a certified Mentor under Go Negosyo.
As if these are not too much to handle, she still finds time to write for the Manila Times Business section.
Kiwanis Clubs is a non-profit, civic organization serving the #children of the world.
For more information about KCLB, visit their Facebook page.