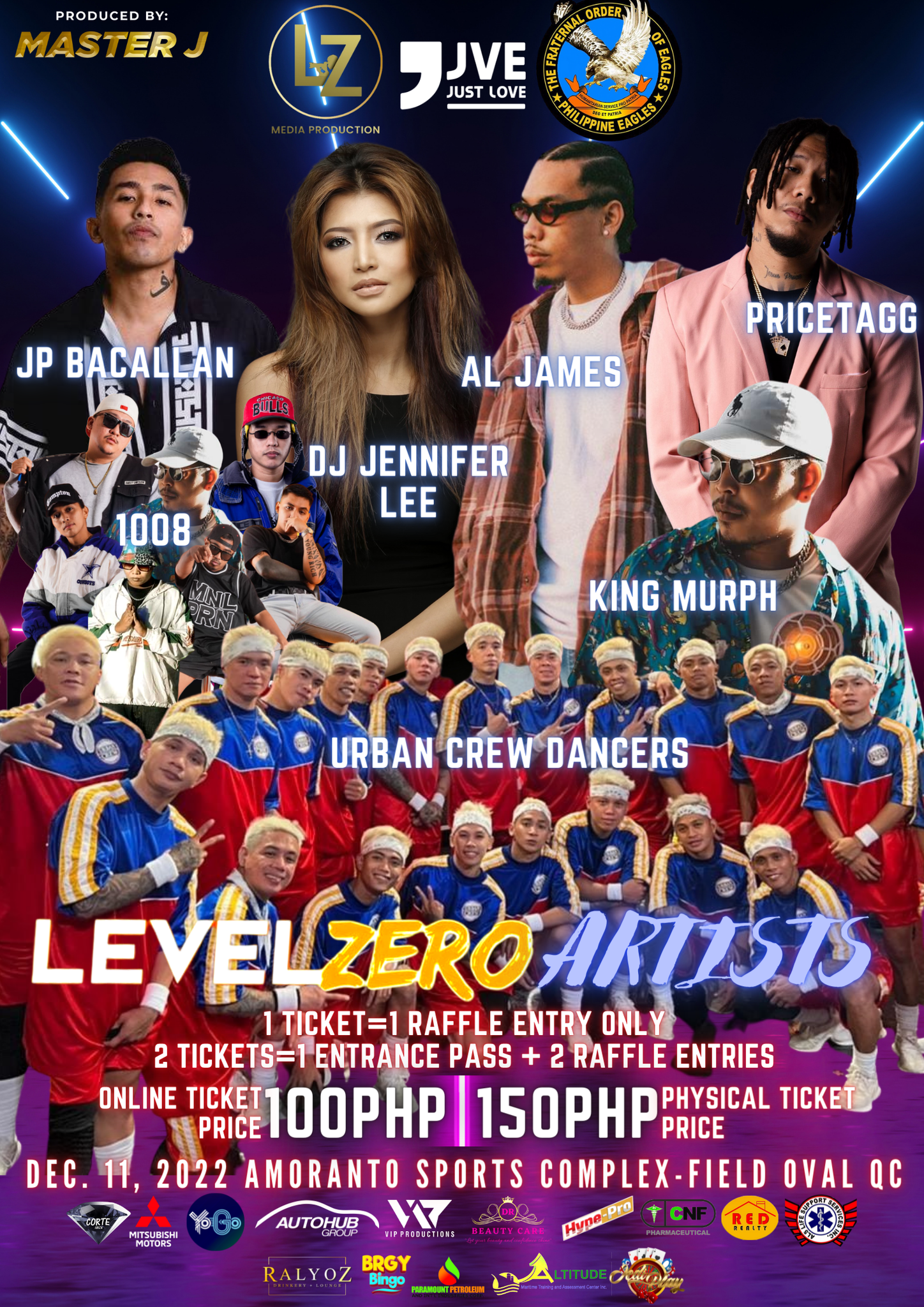 Happening on December 11, 2022, at the Amoranto Sports Complex Field Oval
featuring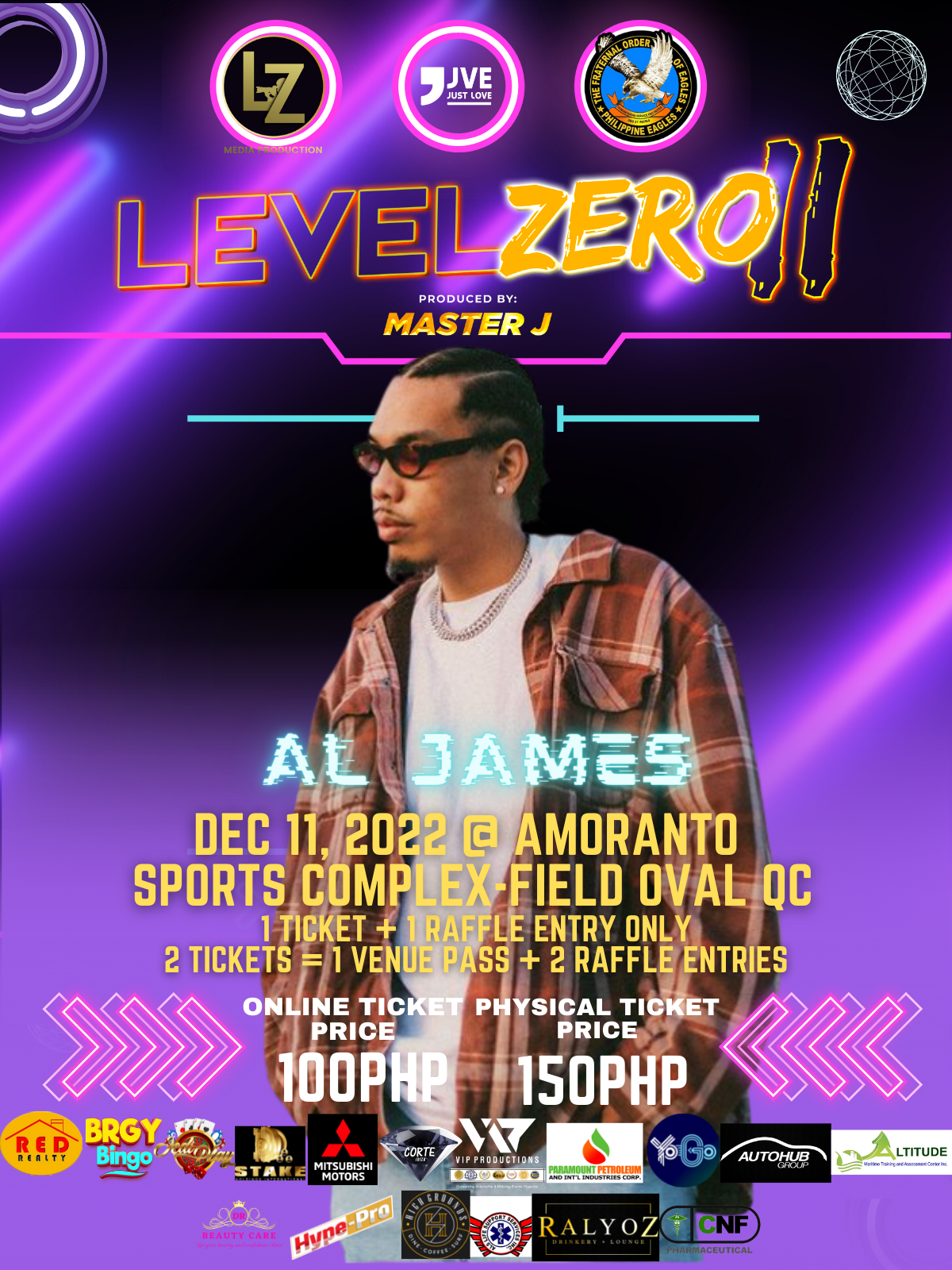 Al James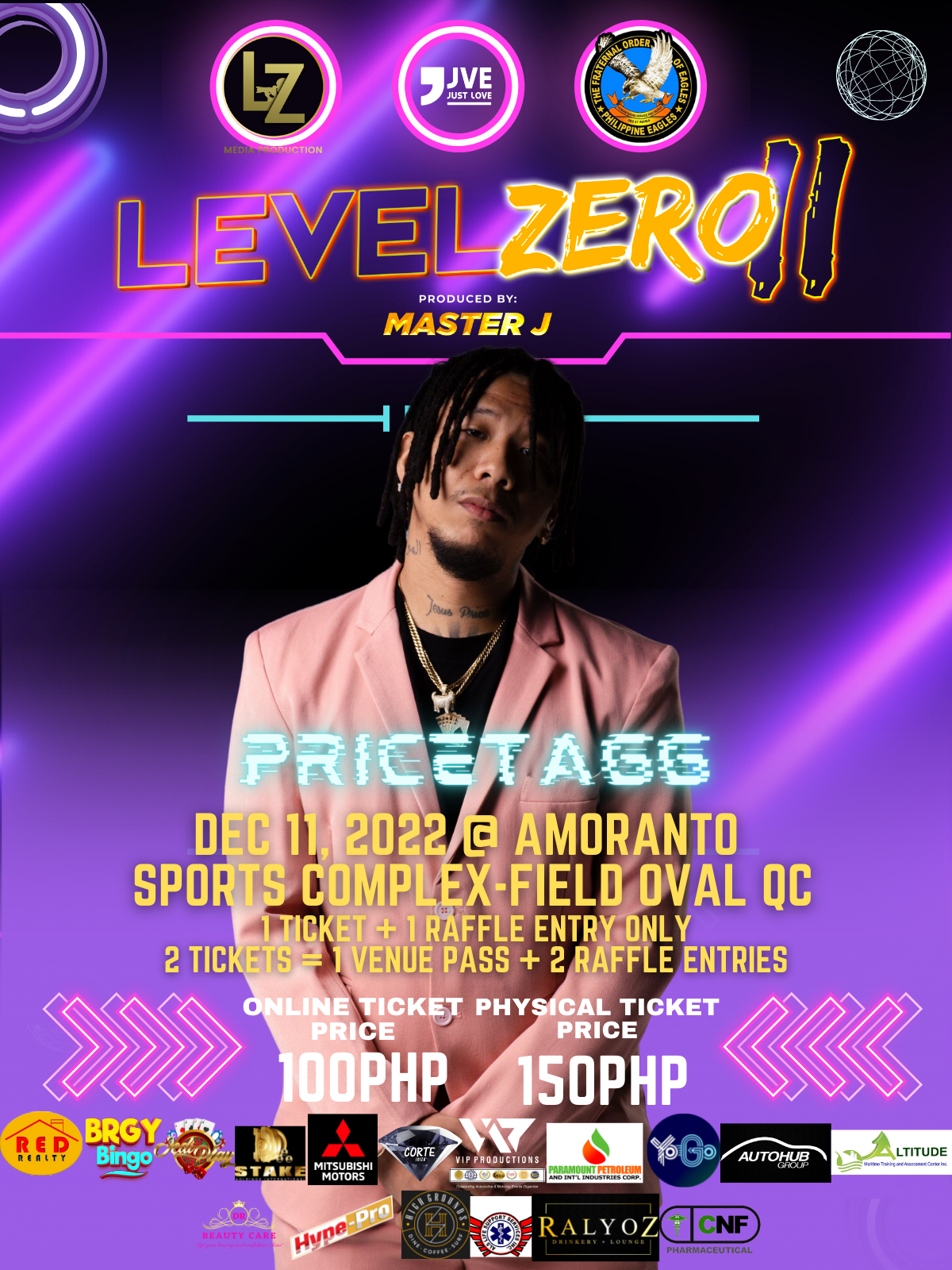 Pricetagg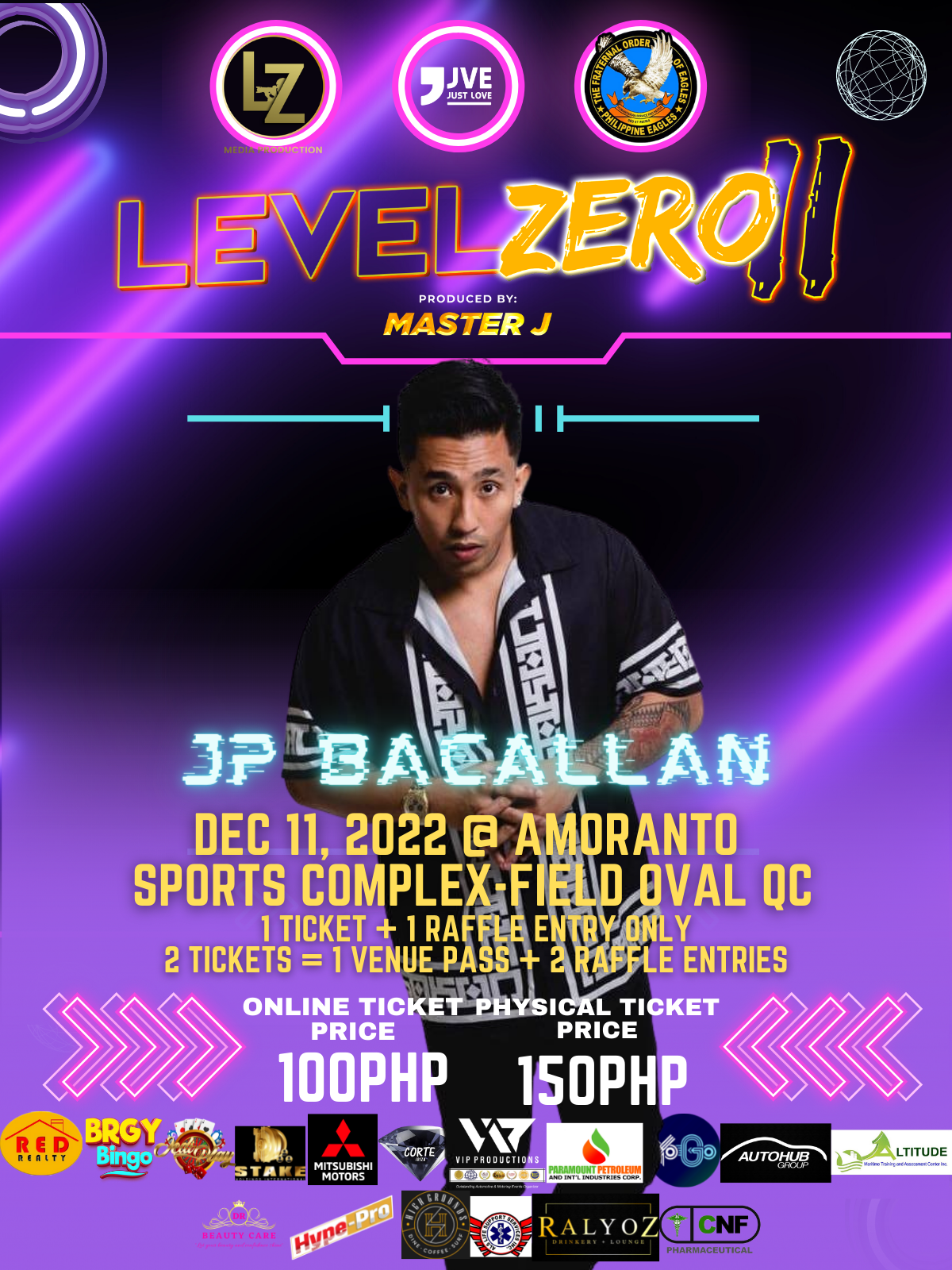 Jp Bacallan
the Maneuvers/Street Boys /UMD Selection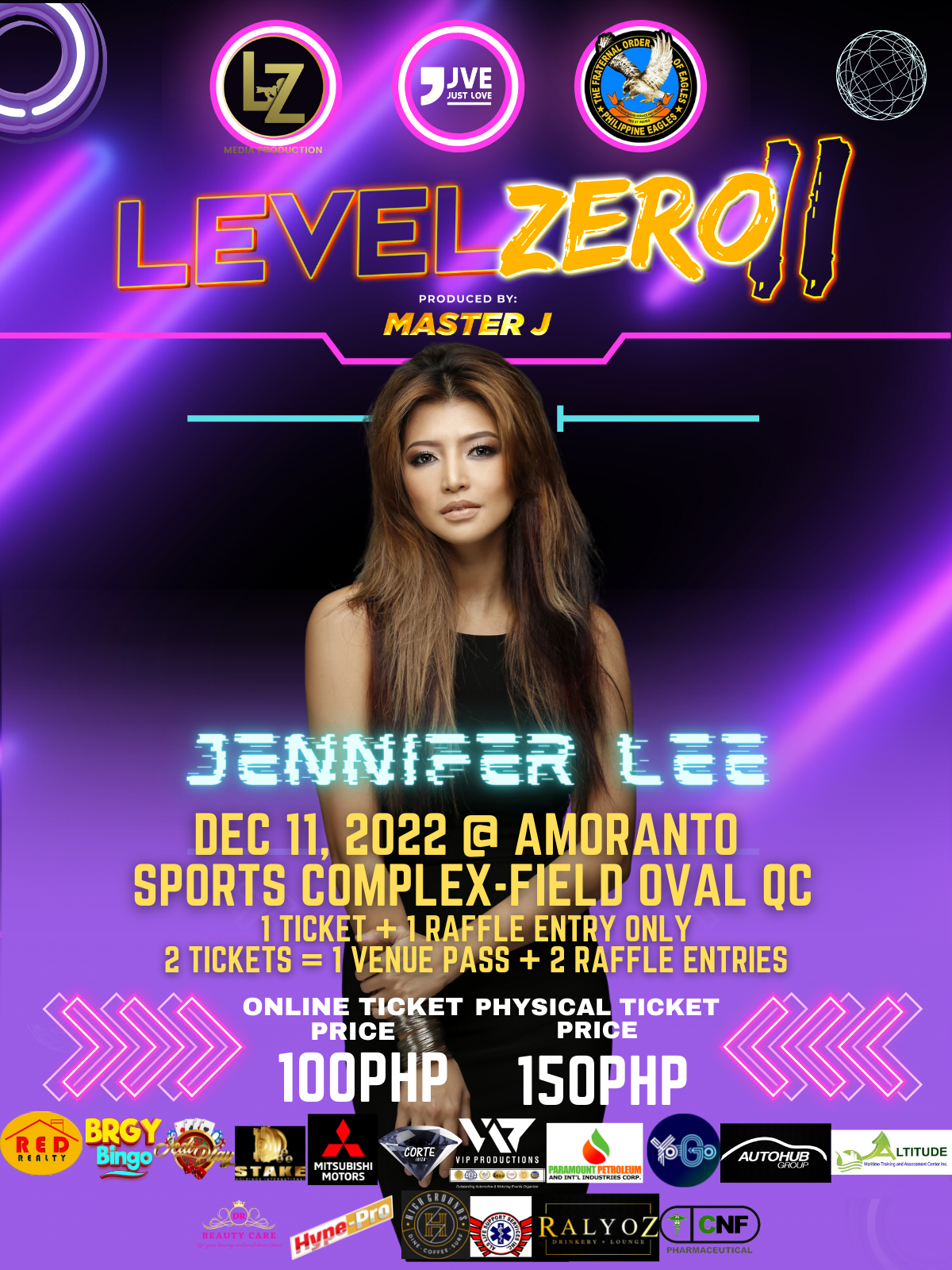 DJ Jennifer Lee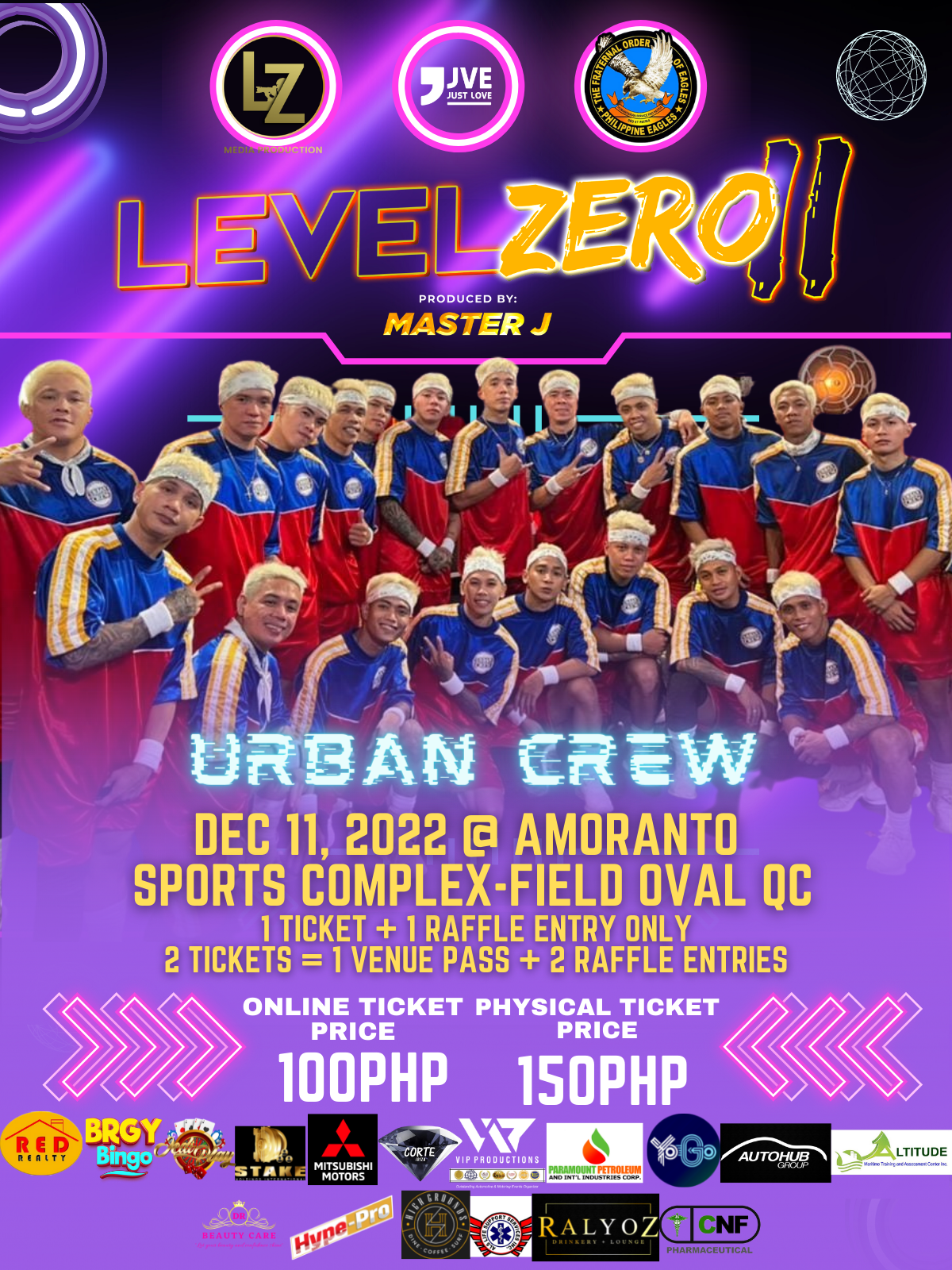 Urban Crew
V2 Sisters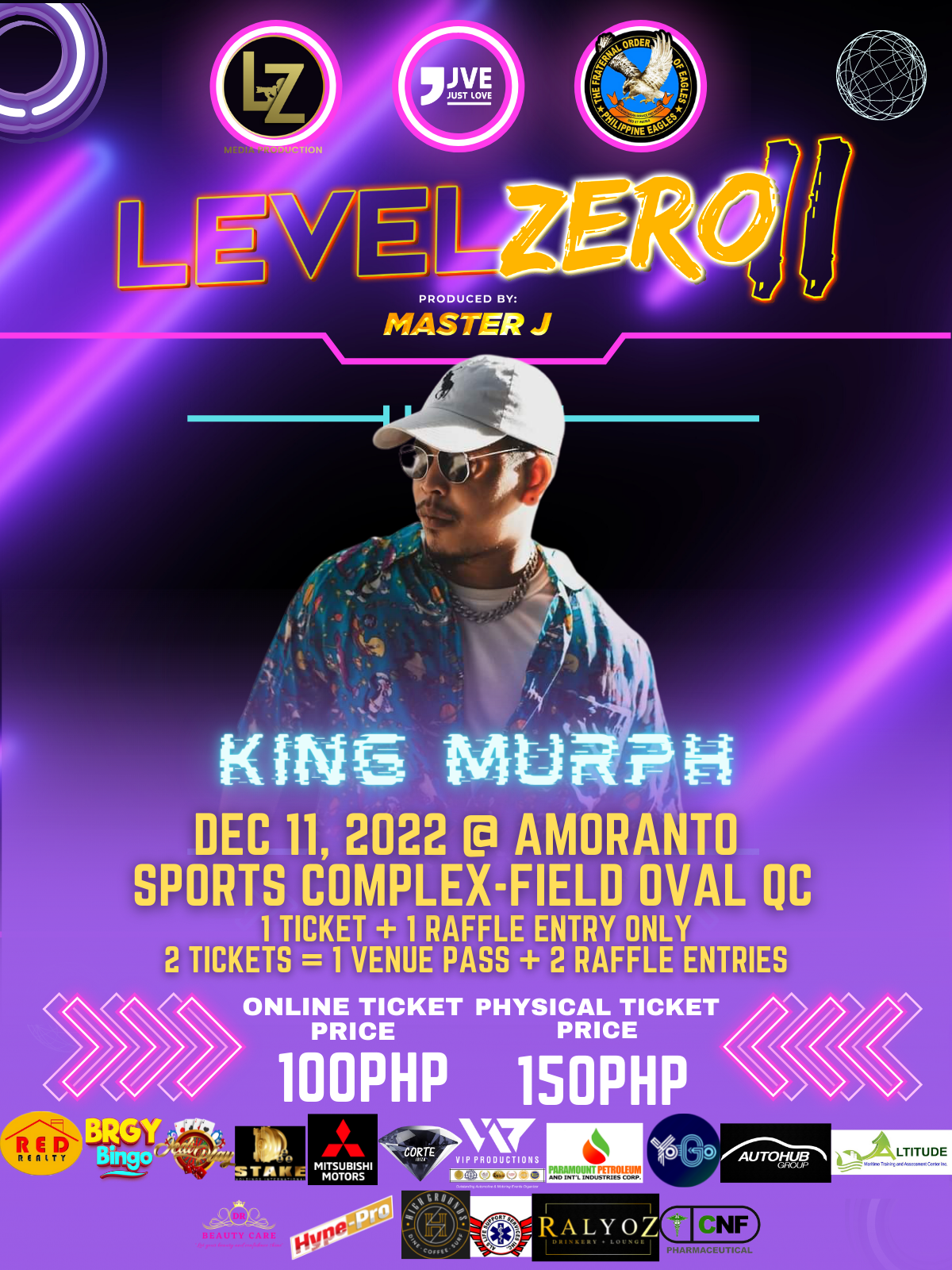 King Murph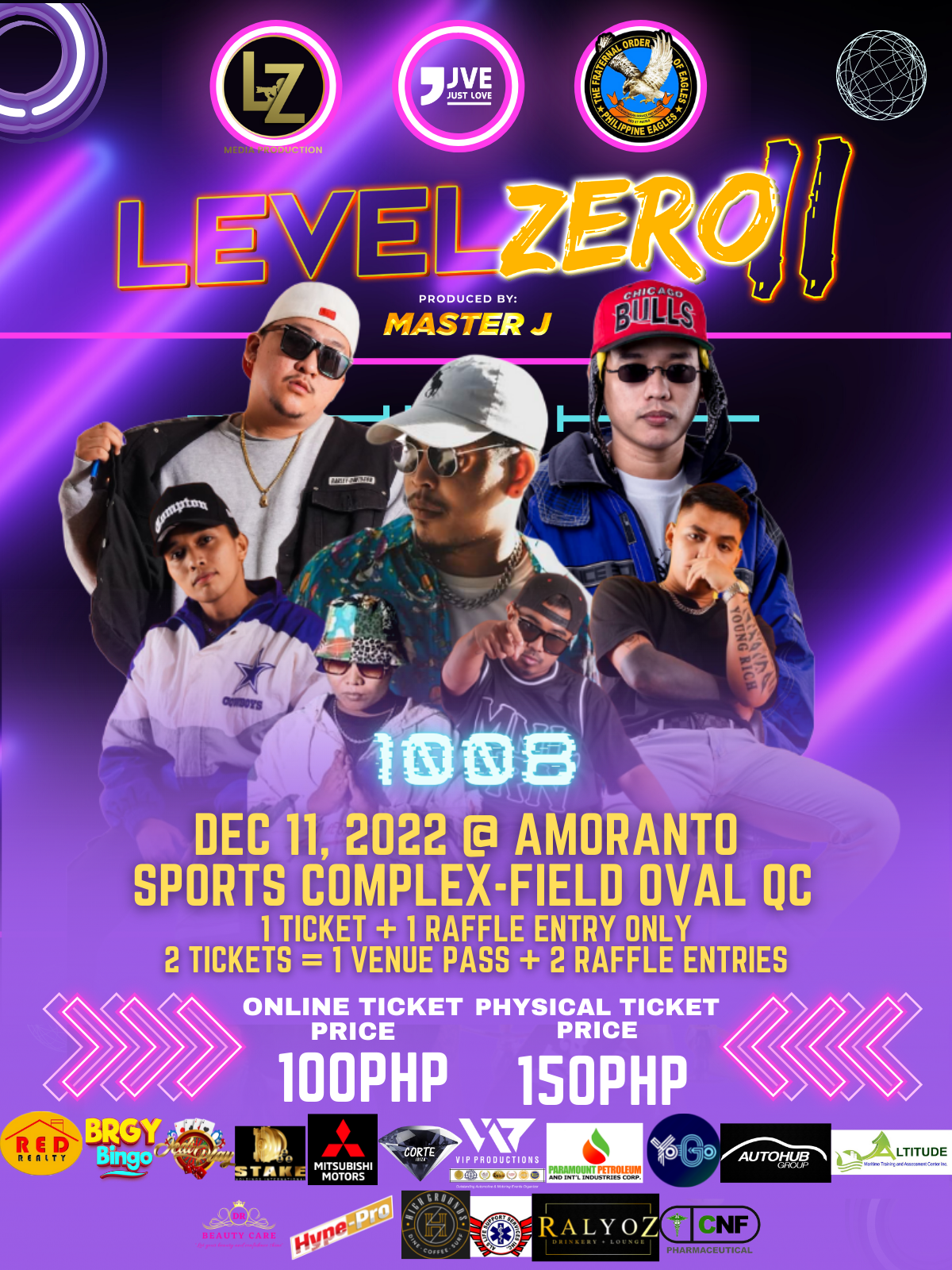 with 1008
and 100 Models and Influencers
Plus Surprise Guests
VIP Productions will provide the car and bike show!
Tickets for the raffle is PHp 100.00 and 2 tickets can already get you in at the venue with two raffle tickets already that you can buy using Yogo.ph.
Part of the proceeds of the concert is for the benefit of "the gift 6, #alaykapuspalad2022" to purchase basic needs for the less fortunate families and indigent communities all over the Philippines in cooperation with the Fraternal Order of Eagles Philippines.
Eagles is the first-born fraternal socio-civic organization in our country.
Raffle prizes to be won are brand new sedan car, 30 motorcycles, more than 100 units of smartwatches, phones, laptops, and other gadgets, 200 JVE device with pods, and 10 winners of 5,000.00 cash.
Level Zero is set to be a nationwide event with 20 key cities already signed up including a grand celebration in March 2023 at the Philippine Arena.
Presented by LZ Media and produced by Master J.
For more information about the Level Zero event: https://www.facebook.com/levelzero.II
#LevelZeroII #MasterJ #HappeningPH #AlJames #PriceTagg #JPBacallan #DJJenniferLee #KingMurph #1008 #UrbanCrewDancers #LevelZeroArtists #AmorantoSportsComplex #TheFraternalOrderofEagles