As we try to effectively move past the era of the Pandemic, we have taken every bit of precaution that we can to ensure that we don't allow COVID to take hold of us wherever we go.
While we're out, we go around in masks, we disinfect when we can, and we keep a safe distance from others in public.
While we're out, we do our best to have our guard up in an effort to stay healthy. It's a different case when we're at home or working.
These are meant to be our safe spaces where we can ease up and be comfortable.
Hence, it's up to us to keep these safe spaces as safe as we possibly can and, when it comes to that, our comfort—our break from our everyday battle with COVID—is worth every effort.
To make sure that the air we breathe at these places stays safe, Luftonic brings you state-of-the-art German air purifiers that are proven and certified to destroy live unwelcome Coronaviruses that may wander into your homes and workspaces.
According to studies, indoor air pollution is 10x worse than outdoor air pollution and can go even more if poorly ventilated. 
While we can take all the precautions possible when we're out and about, our homes and workplaces are a different story.
At work, we have to focus to perform our tasks efficiently and that becomes a challenge when you don't have the peace of mind of being safe from a potentially deadly virus.
The danger becomes even greater when it comes to areas that have centralized air conditioning as the transmission is much faster in air-conditioned places.
Paired with the trend of how offices are slowly going back to being fully staffed with employees reporting back to work at full capacity face-to-face, the chances of virus exposure become really high.
At home, we naturally have our guard down as it's supposed to be a secure space for us to relax and recharge but should a guest, family member, or even a delivery person come in as a carrier of the virus, that comfort becomes compromised as we risk exposure while being in an environment where we are the least guarded.
Viruses are always changing, and that can cause a new variant, or strain, of a virus to form, this is why we need to take the necessary precautions—we disinfect to take care of virus particles on surfaces, and we purify to take care of the virus particles in our air.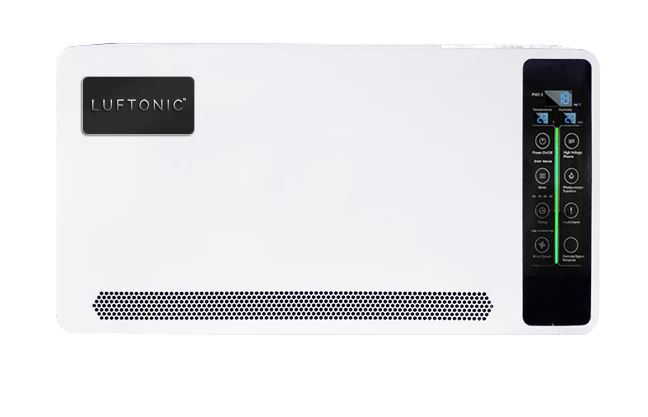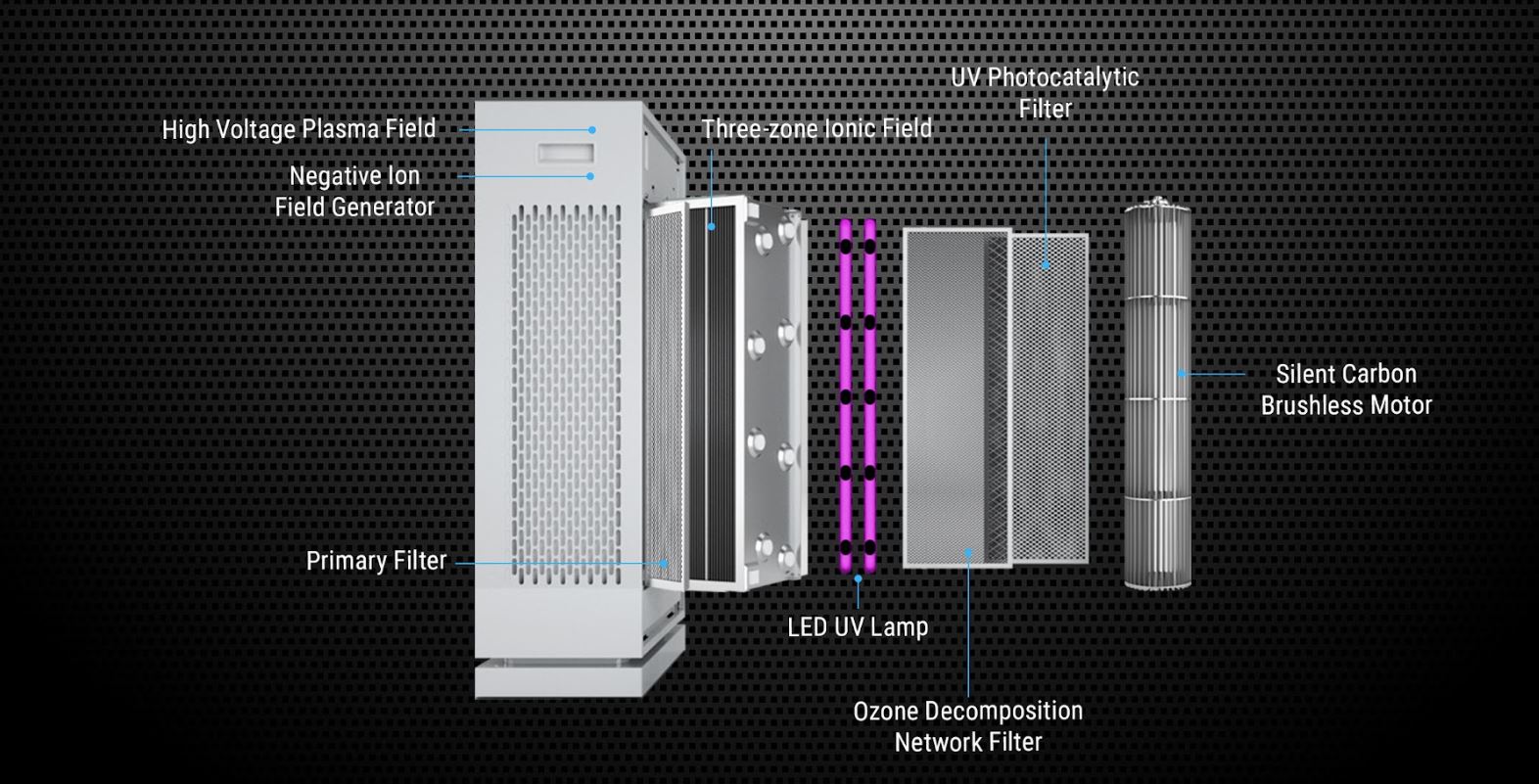 Not all Air Purifiers are created equal though.
This is where Luftonic Air Purifiers come in as these are Medical-Grade Purifiers that have been tested and certified to remove 99.99% of indoor smoke, viruses,  bacteria, bio-aerosols, PM2.5 and ultra-fine particles down to 0.001μm, and total volatile organic compounds.
The Luftonic LW8 was specifically made for smaller spaces and elevators which allows you to keep your personal area secure from any airborne pathogens and particles for up to 60 sqm.
It also uses Cold Plasma Ionization Filtration Technology which was tested as the most effective clean air solution for HVAC integration as it generates millions of charge clusters that actively collide with viruses and bacteria to destroy them.
It's easy to operate, quietly runs in the background at 25dB, and also uses the next generation of heavy-duty washable ULPA filters which saves you a lot on HEPA filter replacements and is proven to be 50x more effective than outdated HEPA filters that other air purifiers may require you to use, making it cost-effective on the long term. 
With Luftonic, you can breathe easy and feel safe in the places that you need to be.
For more information on the Luftonic LW8 and other similar products, you can visit https://luftonic.com/products/luftonic-lw-8-series-air-purifier.