When one thinks of Northern Luzon, agriculture, picturesque nature and landscapes, and scenic tourist attractions come to mind. But over the years, the upper part of Luzon has become more than what it's been known for.
The infrastructure projects in the area play a key role in its socio-economic progress. 
Other exciting projects that will fuel the growth of the Northern region are the upcoming railway and airport projects. North Luzon Expressway (NLEX), which cuts the travel time from Metro Manila to Central Luzon, has been extended to Carmen, Pangasinan. There's also the North-Luzon East Expressway, which will further ease travel time to and from the nation's capital and Nueva Ecija.
Complementing the boost brought by these infrastructure linkages are the property developments for the people of Northern Luzon. This is where Lumina Homes comes in, fulfilling its promise of creating homes that are strategically located near major thoroughfares, transport hubs, essential establishments, and lifestyle centers.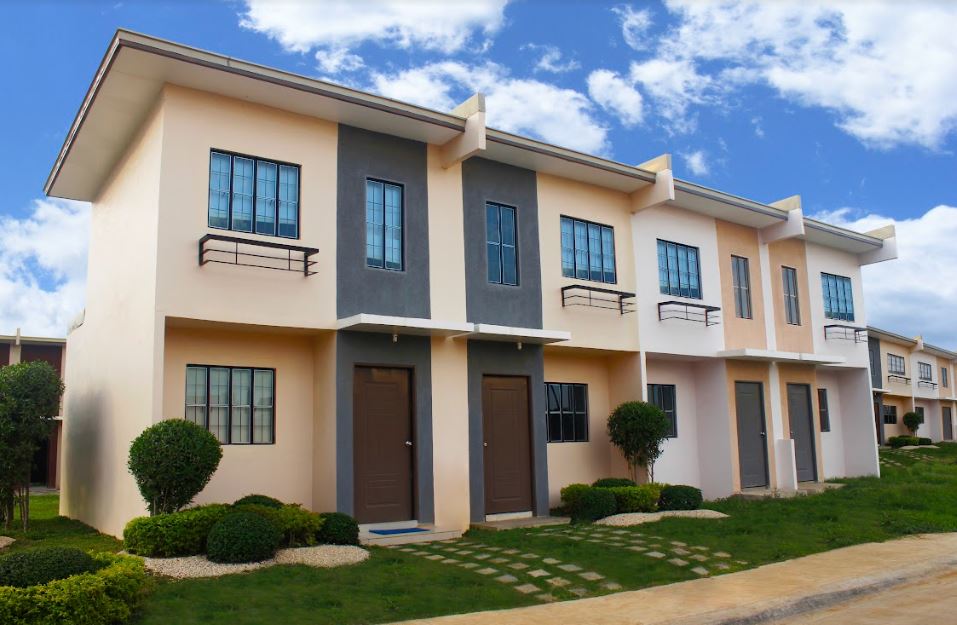 Bulacan
Easily accessible via NLEX are the properties of Lumina in Bulacan, the northern neighbor of Metro Manila. 
Lumina Pandi
This 22-hectare affordable housing development is located 14 kilometers from Balagtas Exit, making it a perfect family home for those working in Bulacan and north of Metro Manila. It is complete with lifestyle amenities such as a multipurpose hall, mini gardens and playground, and space for future commercial areas. 
Lumina Baliwag
Set in one of Bulacan's fastest-growing municipalities, Lumina Baliwag is not only accessible via NLEX but is also near the commercial center. Within the eight-hectare property, there are mini gardens, playgrounds, a gazebo, and a basketball court for productive home life.
Lumina San Miguel
Close to the city center, schools, and essential lifestyle hubs, Lumina San Miguel offers a complete slice of life. Those living and working in Bulacan and nearby areas may stay active or find respite away from the bustling city life with its mini gardens and playgrounds.
Lumina Residences Bulacan
To provide an affordable and comfortable home within a subdivision, the property developer brings Lumina Residences to Bulacan. This property is part of the Vista Land & Lifescapes Masterplan in Malolos City, standing alongside VistaMall Malolos, Camella Provence, Lessandra, and Bria Plaridel–bringing a holistic lifestyle to Bulaceños.
Bataan 
Accessible via NLEX and SCTEX is the historic province of Bataan. While it cradles heritage sites and ecotourism destinations, it still witnesses continuous growth. A testament to this is the pouring investments and developments in the province.
The Balanga Residences
Lumina Homes gives quality living spaces at the lowest price through The Balanga Residences. The property is tucked amidst a field of green and is complete with amenities such as multipurpose halls, a gazebo, mini gardens, and playgrounds. It can be reached via the SCTEX and the national highway and is two kilometers from Vista Mall, making the property more promising for home hunters.
Lumina Pilar
Another must-see property in Bataan is Lumina Pilar. Right outside the property are exciting developments such as its own future Bonifacio Global City. Inside, homeowners are greeted with the perks of having great amenities like a covered basketball court, parks and playground, a multipurpose hall, and a perimeter fence with a guarded entrance for safety and security.
Cagayan
Up north, Lumina Homes has also made its footprint in Cagayan. 
Lumina Tuguegarao is a 30-hectare housing project near the provincial capitol, city hall, government offices, schools, and lifestyle centers. The national highway beside it gives homeowners more time to reach the city center and tourist spots in neighboring towns.
La Union
To bring Filipinos closer to achieving their dream of owning their very own home within tourist destinations, the leading affordable housing has built an affordable housing Lumina San Juan in La Union.
Nestled close to the beach and resorts, it still boasts amenities and its proximity to commercial areas in San Juan and San Fernando.
Tarlac
A quick drive from TPLEX, SCTEX, and Clark Airport are the properties of Lumina Homes in Tarlac. 
Lumina Tarlac
Lumina Tarlac, its 10-hectare housing development in the agricultural province, promises the comfortable and convenient lifestyle Filipinos deserve.
As it fulfills its promise of building homes in strategic locations, this development in Tarlac is not far from hospitals and schools, and is a quick commute or drive from markets and malls.
Lumina Tarlac Residences
Following the success of Lumina Tarlac, the affordable home developer expanded in Concepcion, Tarlac to cater to the demand for quality affordable homes. Following the footsteps of Lumina Tarlac, this area was developed with the needed amenities to complete the daily needs of homeowners. 
Similar to other Lumina developments, commuting or driving to and from is easy as it is set in a key location in Conception, Tarlac.
Nueva Ecija
Lumina Homes further supports the growth of the Philippines' agricultural research and production capital, Tarlac, by creating beautiful yet affordable homes for Nueva Ecijanos. 
Lumina San Jose
Also aptly built with convenience in mind,  the 14-hectare Lumina San Jose is found near Maharlika Highway. With an attractive location, future and current property owners can quickly get their essentials and other needs as it is close to major establishments such as schools, malls, terminal, church, and business establishments. 
Lumina Cabanatuan
Lumina Cabanatuan is found at the heart of the city. Although the 15-hectare property is located near schools, malls, terminal, church, and business establishments, Lumina has provided its future and current residents with ample amenities to complete their living experience.
Zambales
Surrounded by everything that life has to offer–mountain ranges, breathtaking beaches, and progressive cities is the province of Zambales. Now that its beauty is more open to the public, thanks to infrastructure projects, developments are sprouting even more in the area.
One promising property development is brought by Lumina Subic. The 17-hectare property offers 1,984 house and lot units, offering quality yet economical real estate. What makes this a more enticing property investment is that the area is booming with potential as it is surrounded by government offices and travel attractions, while the property itself houses amenities that make life even more fun!
Wherever you are and wherever you want to be in North Luzon or in the Philippines, there's a Lumina home waiting to fulfill your dream of owning a quality yet affordable home.
To learn more about Lumina Homes, follow @luminahomesofficial on Facebook or visit Lumina Homes' official website at www.lumina.com.ph.