Dear Friends and Family, 
- Advertisement -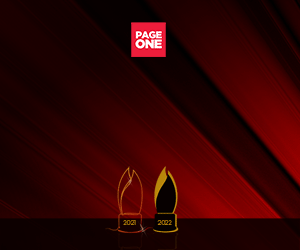 It's Philippine Arts Month!  And we at MAGKAISA are happy to celebrate with the nation!
Every February since 1991 during the time of the late President Corazon C. Aquino, the National Commission for Culture and the Arts (NCCA) spearheads the celebration of National Arts Month.
In celebration of the art, we at MAGKAISA will share with you interesting tidbits about the development of the art in the Philippines through a series of weekly infographics.
Stay tuned.
Valentine's Day is just around the corner, and we've got something nice for you.
We gathered exclusive Valentine art pieces, specially created for this occasion, from our talented artists.
You'll see this collection soon on our social media channels; while the artworks will be at our showroom at the Creative Space in Dasmarinas, Cavite, available at special prices.
Our German Club Art Exhibit is ongoing and we're offering a 14% discount on the artwork until February 14.
Come and visit!
Also, quite soon, you'll be able to shop online on our website.
Meanwhile, have a look at more than 200 pieces of artwork now displayed.
More are coming in the next few weeks, so keep on visiting!
Our MAGKAISA CHOICE section features artwork from our artists that our curators find special.
This month, it's "Home" by our talented, self-taught artist Kristina Karlo Gonzales.
Stay safe, stay healthy!
Artfully yours,The  MAGKAISA Team
The German-Filipino relations goes back to the 19th-century national hero José Rizal, who lived in Germany for some time and finished writing his famous novel Noli Me Tangere while living there.

A life-size statue of Jose Rizal stands in a fountain in a small park in Wilhelmsfeld near Heidelberg.

The migration from the Philippines to Germany began in the late 1960s, with large numbers of Filipina nurses taking up employment in German hospitals; however, with the onset of the 1973 oil crisis, German recruitment of Gastarbeiter largely came to a halt.

Hiring of Filipina nurses restarted in 2013, as part of the Agreement between German Federal Employment Agency and Philippine Overseas Employment Administration.

But still, being outside of the home country means remembering the roots.

Title. " Home "
Artist Kristan Karlo Gonzales,
Size: 91 cm x 76 cm
Medium: Oil on canvas
Year: 2019
Kristian Karlo S. Gonzales is a self-taught artist who has studied, but not as a fine arts student. He is a registered medical laboratory scientist from Buag Bambang, Nueva Vizcaya where he was raised.

He slowly developed his style that balances his love for nature and interest in the human anatomy which for him is the most beautiful form of art.

Kristian has participated in several art competitions in the Philippines and his artworks were included in exhibitions in Frankfurt, Germany in 2018 and in Milan, Italy in 2019.